Tammy Bradshaw is an American model, and a philanthropist who has over time donated generously to various organizations. A few of which is Opioid Solution fundraiser and No Kid Hungry Charity the list goes on. However, rather than for her charitable donations, Bradshaw is better known as the wife of the NFL all-time legend, Terry Bradshaw. Read on to learn interesting facts about her.
Tammy Bradshaw's Bio
Tammy Bradshaw's full birth name is Tamera Alice, she was born on October 5th, 1961. Though the state she was born isn't known, she was definitely born in the United States. As with most people who achieve fame solely because of their famous better half, not much about Tammy's early life and family background is available for the public's consumption.
The American former model became popular when she got hitched to Terry Bradshaw, a one-time NFL quarterback legend who is a Hall of fame inductee. However, her marriage to Tery wasn't her first as she was previously married to a man known as David Luttrull.
How Much Is Tammy Bradshaw's Net Worth?
With respect to her career and source of income, Tammy made a living for herself as a model before her marriage to the NFL legend. However, being married to the multi-millionaire NFL legend meant that her lifestyle received a boost. Tammy definitely shares in her husband's wealth which has been estimated to be at least $15 million.
Other Facts About Terry Bradshaw's Wife
Tammy Bradshaw's Journey To Marriage And Stardom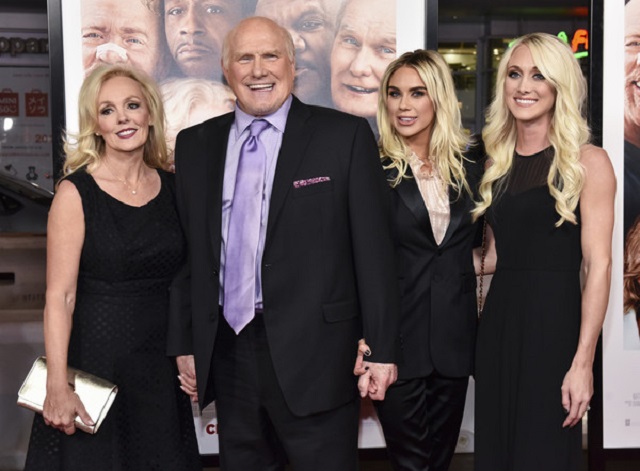 Though Tammy had a career going on as a model, her modeling gigs were not what brought her fame, instead, it was her marriage to the NFL giant Terry Bradshaw. Though th couple now looks like the stuff of dreams, Terry wasn't Tammy's first love and chances are, maybe not even her second. The former model was from the year 1983 to 1988 married to a certain David Luttrull, but their marriage did not produce any offspring. She started dating Terry Bradshaw after they presumably met at a show, in 1999.
Although the age difference between the pair is about thirteen years, it didn't hinder them from the intense chemistry they shared. Their relationship was a long one as the duo dated for a whopping 15 years before deciding to walk down the aisle on the 8th of July 2014.
Terry on his part had been married three times before he met Tammy. He was married to Melissa Babish, a one time USA Miss Teenage of 1969, their marriage which started in 1972 dissolved by 1974. After that, he proceeded to marry an Olympic Figure Skater in 1976, Jojo Hopkins. The marriage ended in divorce by 1983. After three years, he tried his hands in marriage for the third time, marrying Charlotte Hopkins, a famed family attorney. The marriage lasted for thirteen long years (from 1986 till 1999). They were blessed with two beautiful daughters, Erin and Rachel.
Tammy Bradshaw over the years has been a massive support system to her husband despite his past failed relationships which caused him to sink into clinical depression and emotional breakdown. She is also a loving stepmother to her husband's daughters. She treats them as if they are her daughters.
The couple has remained happily married since and look ever so in love anytime they are spotted out in public as they are always very affectionate.
She Is a Philanthropist
Together with her husband, Tamy Bradshaw is known to be a philanthropist who has donated generously to many charity organizations. Some of the benefactors of her donations have been Opioid Solution fundraiser, No Kid Hungry Charity among many others.
Read Also: Carey Lowell – Biography, Spouse and Net Worth of The American Actress
Body Statistics and Body Measurements
Being a former model, one can only expect Tammy Bradshaw to have a sexy physique and does, sporting an hour-glass body shape which she effortlessly flaunts. The blonde-haired beauty stands at a height of 5 feet 7 inches tall which compliments her husband Terry's height of 6 feet 3 inches (1.91 m).
Online Presence
Atypical of folks from Tammy Brasdshaw's generation, social media doesn't seem to be her thing, thus her online presence is almost non-existent. She, however, runs a Facebook account which she rarely updates.