Tarek El Moussa has made himself one of the most recognizable men on reality television, especially to fans of HGTV. Thanks to his expertise in the world of real estate, Tarek has become a national star. But even to his hardcore followers, there are questions about Tarek El Moussa that remain unanswered, such as his ethnicity.
In solving this long-running puzzle, we dived into everything there is to know about his personal life. They include details about his parental upbringing, ethnicity, and his love life, including his marriage with fellow HGTV star, Christina Anstead, and his new partner.
Tarek El Moussa is an American with Moroccan Roots
Under the American constitution, Tarek El Moussa is every bit an American as a Jack Smith. The HGTV star was born in Long Beach, California, on August 21, 1981. But while his birth certificate and upbringing make him a son of the land of Red and Blue, ethnically, his origin reaches across the Atlantic to the African nation of Morocco.
His Moroccan origins come through his father, who grew up in the Middle East. But while his Middle Eastern roots are the most exciting thing about Tarek's ethnicity, it is not the only one. He also has European ties, specifically to Belgium, through his mother.
It is a parental combination that ensured that Tarek El Moussa grew up in diverse cultures while growing up in Buena Park, California. And it appears the diversity of culture is something he has embraced in his love life too. But we will talk more about that later.
His Father Grew up in Lebanon
Now that we know that Tarek El Moussa is part-Moroccan, how did he end up being an American? Through his father. Tarek's dad, whose name remains out of reach, grew up in Lebanon. There, his parents raised him to be a Catholic. Aside from Lebanon, Tarek's father also spent time in Egypt, before he moved to Europe in his late teens, and America, subsequently.
Unfortunately, there is no background info on his mother. All we know so far is that she is from Belgium and met El Moussa's father in Europe. There have been speculations that the couple left Europe for America to raise their family, which aside from Tarek El Moussa, include a sister, Angelique El Moussa.
Tarek's Religious Affiliation Remains Unknown
In learning about Tarek El Moussa's ethnicity, it is also worth learning about his religion. After all, his nationality and ethnic origins are countries that take pride in their religious affiliations. El Moussa's religion is not entirely clear. His surname is attached to Middle Eastern people, who are predominantly Muslim. But it may be safer to assume that his name is only as a result of his father's Moroccan roots.
Some fans have alleged instead that he is actually Jewish or even a Christian but considering that his first name is also a common Muslim name, many continue to disagree. Tarek El Moussa himself has never spoken openly about his religion, and so the people will continue having to guess on this note. However, despite all the stereotypical connections to Islam via his name, if Tarek is a religious man, he is more likely to be a Christian. As mentioned earlier, the HGTV star grew up under a Catholic-raised father.
See Also: Joanna Gaines Ethnicity, Age, Kids, Parents, Siblings, Bio, Divorce
Dissecting Tarek El Moussa's Love Life
Marriage to Christina Anstead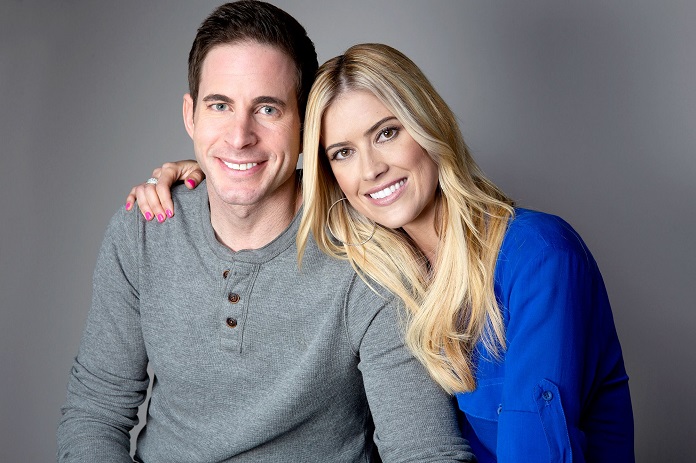 Tarek El Moussa is a national star today thanks to his knowledge and success in the real estate industry, but also his relationship with his ex-wife, Christina Anstead, formerly El Moussa. There is no detail on how they met, but their relationship eventually led to marriage.
Tarek El Moussa and Christina Anstead got married in 2009. They have two children, namely – Taylor El Moussa, their daughter born on December 22, 2010, and Brayden El Moussa, their son, born on in 2015.
However, their children were not the only thing Tarek and Christina shared. As most fans of the HGTV star know by now, the two of them started their real estate business. The two of them founded the real estate agency, Tarek and Christina: The El Moussa Group. Together with their business partner, Pete De Best, they found early success, fixing, and flipping houses for a profit.
Along with the rest of the country, the agency faced an economic downturn in the 2008 financial crisis. In finding new ways to earn an income, they found HGTV. The production of Flip or Flop, a reality show where they talked about the ins and outs of flipping a house began in 2011. With the couple emotionally and economically intertwined, a breakup seemed impossible, but nine years into their marriage, it happened.
The Cause of Tarek El Moussa and Christina Anstead's Divorce
Depending on who you ask and what sources you read, Tarek and Christina's marriage ended for the same reason, most marriages end – infidelity. Names like Alyssa Logan, their children's nanny, and Gary Anderson, the couple's friend and contractor, have come up as potential sources of infidelity. Sadly, it remains nothing but a rumor. The rumors go as far as suggesting that Tarek hired a private detective to source evidence of his wife's infidelity.
One thing we do know is the cause of the divorce was far more complicated. Before completing their divorce in January 2018, communication breakdown and health problems were some issues Christina cited as the cause of their separation. While they weren't a great couple at the end, they have become good exes. Tarek and Christina have maintained a friendship and are co-parents to their two children.
Tarek is in a Relationship with Heather Rae Young
El Moussa has been dating since the divorce. He was linked once with his children's nanny, Alyssa Logan, who whom he supposedly dated for a month. He was also reportedly in a relationship with Patience Silva, a known model.
However, out of all the speculations, we know for sure that he is in a relationship with Heather Rae Young. To the uninitiated, Heather Rae Young is a real estate reality TV star, known for the show, Selling Sunset. Before her stint in real estate, she used to be a Playboy Playmate.
Tarek El Moussa and Heather Young began dating in July 2019 after meeting on a yacht a few months before. Since then, things have been moving fast in their relationship. They became Instagram official in August 2019 and moved in together in January 2020. Rumors of an oncoming marriage are on the horizon, and with the pace of their relationship, it is only a matter of time.