Taron Egerton's net worth is estimated at $6 million. The Welsh actor and singer, who is best known for his starring role in Kingsman: The Secret Service, its sequel Kingsman: The Golden Circle, and Rocketman, made his wealth primarily from his acting career.
Before starring in these two movies, the Welsh actor was just another fast-rising talent in Hollywood. However, since his leading performance in these two Blockbuster films, Egerton is now one of the breakout stars in Tinsel Town. He has received several awards and is set to portray some major roles in the future.
How Taron Egerton Began His Career
Before his starring roles in Kingsman and Rocketman, Taron Egerton already had a decent net worth thanks to his budding acting career. The foundation for this career dates back to his childhood. Taron David Egerton was born on the 10th of November 1989 in Merseyside, Liverpool. He grew up in various parts of Wales and became interested in acting when he was still a child.
He subsequently joined a youth theatre program and started acting at the age of 15. On completing his secondary education, Egerton proceeded to study acting at the Royal Academy of Dramatic Arts. He later graduated with honors in 2012. Taron Egerton commenced his career in 2012, appearing in a short film titled Pop. He later went on to snag roles in other movies and TV series including Hereafter, Testament of Youth, Lewis, and The Smoke.
Breakthrough Performances In Kingsman and Rocketman
Taron Egerton only spent two years as a professional actor before getting his breakthrough in the 2014 film, Kingsman: The Secret Service. Kingsman: The Secret Service is a 2014 action-spy-comedy movie that revolves around Eggsy, a delinquent youth who is later recruited and trained by an elite, dapper, secret service organization known as The Kingsman. The movie featured the likes of Colin Firth and Samuel L. Jackson while Egerton played the lead role of Eggsy. The film was a critical and commercial success. It grossed $414.4 million on a budget of $81 – 94 million. It also won the 2015 Empire Award for best British film.
The success of Kingsman propelled Egerton to the limelight. He subsequently landed another career-defining role on Rocketman. Rocketman is a 2019 musical-fantasy-biopic that chronicles the early days of the legendary rockstar, Elton John. It follows his musical partnership with Bernie Taupin as well as the drugs and sex that characterized much of his early life. Taron Egerton not only played the lead role of Elton but also sang the songs in the movie. Rocketman was both a critical and commercial success. It received a standing ovation at the Cannes Film Festival. It also racked up $195.2 million at the box office, while Egerton received praise for his leading performance. Elton himself stated that the actor's performance was stunning and that he felt like he was looking at himself.
Taron Egerton's Net Worth Since His Big Break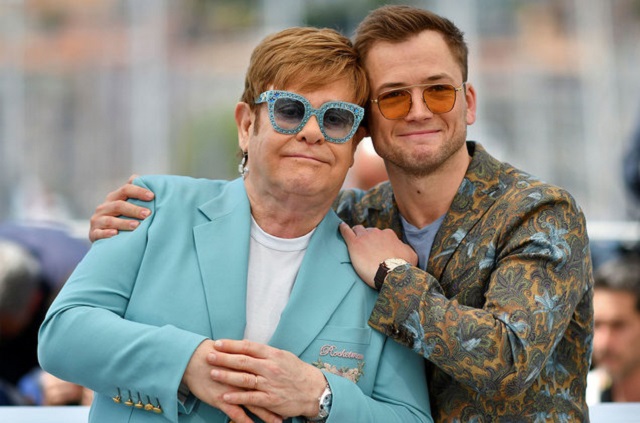 Taron Egerton's net worth now stands at a respectable $6 million. Even though the exact amount he earned from his two notable films is not known, there is no doubt that they contributed a lion's share to his net value.
Meanwhile, Taron Egerton's net worth is not the only thing that has benefitted from these two blockbuster movies. The Welsh actor has also received several awards including Best Male Newcomer at the 2015 Empire Awards, Breakthrough Actor Award at the 2019 Hollywood Film Awards, Actor of the Year at the 2019 GQ Awards, and Best Actor at the 2019 L.A. Online Film Critics Society Awards.
The Rocketman star has also been catapulted into a whole new realm of stardom. Egerton, however, insists on living a low key life. According to him, he does not want the kind of success that means he can't walk around the streets freely.
Wolverine Rumors
Taron Egerton's net worth also stands to gain from his upcoming movie projects. The Rocketman star is set to appear in other movies and TV series including Sing 2. There have also been rumors that the Welsh actor could be the next Wolverine. Disney recently acquired Fox which paves the way for the Marvel Cinematic Universe to revive the X-Men series. Egerton has been touted as a potential replacement for Hugh Jackman but the actor has been quick to downplay the rumors. He has however admitted that he would love to play such a wild character.