Tasha Marbury is not only a basketball wife on screen only but also one in reality. Asides being a cast member of VH1's reality series, Basketball Wives, the American reality show star is famous for her relationship with the successful professional basketball player, Stephon Marbury. Although she is a graduate of Nursing, Tasha Marbury's move from the medical field into acting is clear proof of just how far an apple can fall from the family tree. Now married for over seventeen years, she and her husband are parents of two lovely children. Read on, as we tell you more about Tasha Marbury, including the facts you need to know about her. Ready?
Tasha Marbury's Age and Early Life
Tasha Marbury was born—LaTasha Rochelle Frieson—in Winston-Salem, NC, on January 11, 1976, to Afro-American parents. However, she, alongside her two younger siblings spent part of her early lives in Purchase, New York when their mother moved there in 1996. They eventually moved to North Carolina where they attended school. There are no details about her father, neither have we any details about the circumstances leading to her being raised by a single parent. Following her graduation from high school, Marbury proceeded to North Carolina State University where she graduated from with a Bachelor of Science degree in Zoology. We're not sure why, but Marbury enrolled at Fairleigh Dickinson University where she eventually graduated with a Bachelor of Science degree in Nursing in 2000.
Armed with a degree in Zoology and another in Nursing, the obvious guess for Tasha Marbury would be a lifelong medical career; but that isn't the case. Although we're not sure if she went into professional practice after leaving school, we know, however, that nursing didn't turn out to be her success rout. Showbiz was. She joined the cast of the fifth season of the widely watched reality TV show, Basketball Wives, which premiered on August 19, 2013. Basketball wives chronicle the lives and careers of the wives, ex-wives, and girlfriends of famous basketball players in the United States. The reason for having her on the cast isn't farfetched, especially when you factor in her marriage to ace basketball player, Stephon Marbury.
Although Stephon was out in China playing a foreign league at the time, the producers of the show, VH1, thought it necessary to have her on the fifth season of the show. While on the show, Marbury seized the opportunity to clarify some rumors making rounds about her marriage. Most popular of those is her husband's alleged affair with the family's personal chef Thurayyah Mitchell. Marbury bared it all, stating that it actually happened, but that she has forgiven her husband and has chosen to let the past be past. Asides giving her considerable visibility, her appearance on the reality TV show earned her a fortune too. Let's see some of that.
Net Worth
As of 2019, sources reveal Tasha Marbury's actual net worth to be $45 million. However, it's not clear how much she earns annually. It is believed she shares this net worth with her superrich husband. We have no details about Marbury's investment portfolio or her other items that make it into her property list.
Other Interesting Facts About Stephon Marbury's Wife
1. Family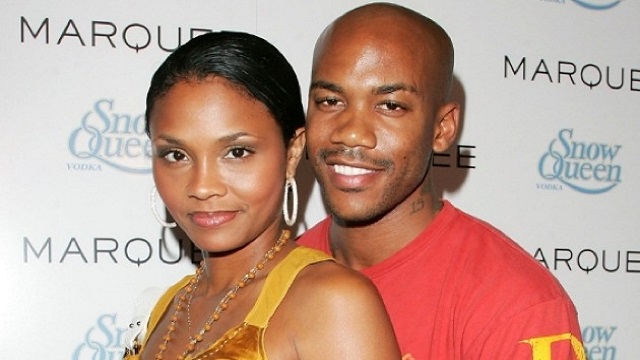 Tasha Marbury has been married to Stephon Marbury since September 14, 2002. Together, they have two children; Stephon II and Xaviera. She is also a stepmother to Stephon's daughter from a different relationship, Stephanie Marbury.
2. Height and Body Measurement
Although she is now in her early forties, Tasha Marbury still maintains that graceful slim figure. There is no specific figure for how tall she is, but from all indications, she stands inches lower than her husband's 6 feet 2 inches (1.93 meters) tall. She has dark brown eyes and black hair. Sadly, there are no verified details about her weight bra, shoe and dress sizes; as well as her other body measurements.
3. Social Media Following
As far as specifics go, Tasha Marbury's only social media handle is her Instagram account; which has over 32 k followers. She does not operate Twitter and Facebook accounts