With five videos dished out every week, alongside running her own brand, beauty guru, and YouTube superstar Tati Westbrook has proved to the world that there's utterly no impossibility or limit to whatever one is passionate about.
Tati is best known for being the owner and manager of the world's most-viewed beauty and lifestyle YouTube channel, Tati (formerly GlamLifeGuru). She has appeared in 100 episodes of Amazon's Style Code Live as their LA-Based Beauty Correspondent. She is also a winner of the Women's Wear Daily Award's YouTube Breakout Beauty Celebrity. She is also an actress. She starred as a child actor in Unsolved Mysteries (1987) and later in Greek (2007).
Tati Westbrook's Age and Bio
Tati Westbrook was born Tatiana Aleksandra Krievins on February 14, 1982 in Seattle, Washington, United States. She is one of the four daughters of her parents, Janis and Cindy Krievins, a talent manager. She grew up together with her sisters (Larisa, Erika, and Sabrina) in Seattle where she also did her high school.
Tati Westbrook has always loved beauty enhancement and makeup. Before creating her YouTube channel, she worked as an image consultant as well as a makeup artist. She also worked as a Hollywood makeup artist and stylist.
YouTube Fame
Tati Westbrook owns and runs the very successful Beauty & Lifestyle YouTube channel, Tati. She launched the channel as GlamLifeGuru in November 2010. It is a medium through which she shares beauty tips, ideas, trends, makeup skills as well as product reviews and first impressions.
Since after setting up GlamLifeGuru, Tati Westbrook has become a prolific YouTuber. Since 2013, she has consistently filmed and uploaded five fully produced beauty product reviews every single week – all by herself! She uploads one video every weekday at 10 a.m. PST and gets about half to one million views per video. She has so far uploaded over 1,000 videos which have amassed a total of about half a billion views. Her videos mainly cover beauty product reviews, makeup tutorials, PR unboxings and the likes.
Tati usually provides drugstore alternatives to high-end beauty products, thereby carrying everyone along. She endeavors to make her viewers get the right value for their money by exploring beauty products (especially new trends) that are worth or not worth buying.
Many have described Tati's product reviews as honest and original. To maintain this long-built reputation, Tati does not entertain sponsored videos on her channel. She only accepts sponsorship occasionally from a few trusted brands as well as free products in exchange for fair reviews.
Owing to her success, the Tati YouTube channel has so far garnered over 4 million subscribers. Among her recent popular videos are "Drugstore Makeup Favorites & Hate Its", "$90 Lipstick First Impressions", "Wet N Wild $70 Makeup Brushes" and "Gigi Hadid x Maybelline Collection".
In 2016, Tati Westbrook launched the GlamLifeGuru App. The app features beauty advice from Tati and compiled highlights of her videos. It also features a forum where makeup lovers can share tips and exchange ideas. It as well provides users opportunities to receive freebies.
What To Know About Her Husband
Tati Westbrook's husband is James A. Westbrook. Tati met James on the internet and they immediately became friends. The latter popped the big question in January 2012. After 5 years of engagement, they tied the knot on January 11, 2017. Tati and James live together happily in their deluxe home in California. The couple have no child together, as of this writing.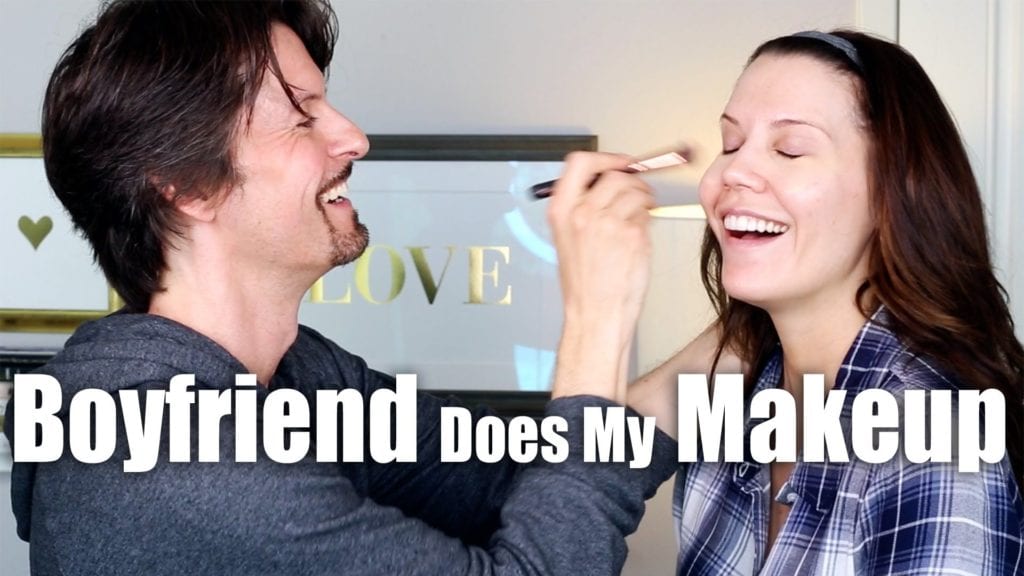 Tati has however, opened up in a recent video that she will be devoting 2019 to trying to make a baby with her husband. She recently hinted that she will henceforth make fewer YouTube appearances to enable her to achieve her long-time dream of becoming a mother. According to her, the tasking nature of her job is stressing her out and affecting her fertility. She, however, promised to remain very active on her other social media handles – Twitter, Facebook and Instagram.
James A. Westbrook, Tati's husband is also a YouTube vlogger, appearing in his wife's videos on many occasions. He is very supportive of Tati who describes him as "the love of her life".
Tati Westbrook has a stepson, Taylor Westbrook, a product of her husband's previous relationship. He has occasionally appeared in Tati's videos.
Net Worth
Tati Westbrook has an estimated net worth of $15 million. She majorly makes her money from brand endorsements and sponsorship, paid content, videos and social media accounts.
For instance, Tati Westbrook's YouTube videos reportedly garner a minimum of 800,000 views per day which is estimated to generate $2 to $10 per 1000 monetized view. This means that the channel generates around $1,600 to $8,000 daily and between $584,000 and $2.9 million annually from ads alone.
In addition to her YouTube channel, Tati Westbrook launched Halo Beauty, a brand of vitamin supplements for boosting hair, skin, and nail beauty in March 2018. It is, however, not yet certain how much the YouTube sensation earns from her beauty line.
Tati has also collaborated with many big brands such as Nars, Tarte, Too Faced, Chanel, Urban Decay, Kylie Cosmetics, OFRA, etc. All these contribute in building her net worth.