Ted Ginn Jr.'s fame as a footballer is expected following the athletic prowess he has consistently shown throughout his career in the National Football League (NFL). The wide receiver started his professional career with the Miami Dolphins where he proved his worth before joining other teams in the league. He has during that time displayed exceptional skills that have contributed immeasurably to the victories his teams have recorded. Ginn was able to do this despite having battled a few things that could have hampered him from becoming a pro athlete.
Ted Ginn Jr's was Diagnosed With Both Dyslexia and Dysphoria as a Child
Every human tends to have immeasurable joy when they are able to overcome the temptations of life and for Ted Ginn Jr, his story is a case in point. He suffered from both dyslexia and dysphoria which made life quite difficult for him in his early years in school, especially because he had to face bullies in his class.
Ginn's parents were barely aware of his condition as it was later diagnosed while he was in high school. After his diagnosis, he became a special student at Glenville High School as every teacher wanted to help him move forward and learn faster. They took their time and gave him extra classes after school hours and with time, Ted became faster and brighter.
On the field, he was quite lucky to have been under the watch of his father who was the school's coach and within a short period of time, he excelled both as a sprinter and a footballer.
He Favored Football Over Track
As he grew older, Ted Ginn Jr chose football over track and field. He went on to feature as a defensive back, wide receiver, and quarterback in several games for his school. Despite still being worked on due to his diagnosis, he still managed to outsmart most of his peers on the field, receiving a plethora of accolades in the process, including honors as the MVP for the U.S Army All-American Bowl game.
Surprisingly, it wasn't Ted's performance as a footballer that qualified him to study at the Ohio State University but his performance as a sprinter. The university's track coach recruited him believing that he could qualify for the 2008 Summer Olympics but the young man opted to concentrate on his career as a footballer.
With the Ohio State University football team, Ted started off playing as a defensive back but was later switched to play as the team's wide receiver in his sophomore year. The athlete enjoyed a very good year in this position that he was considered by many to be a preseason candidate for the Heisman Trophy and the Biletnikoff Award. He went on to set a Big Ten record for most career punt return touchdowns with six.
Ted Ginn Jr. Went Pro After Being Selected Ninth Overall in the 2007 NFL Draft
Ted Ginn Jr. was selected by the Miami Dolphins in the first round of the 2007 NFL Draft. The highlight of his rookie season was him being voted Diet Pepsi Rookie of the Week and being named to the PFWA All-Rookie Team. By the end of the season, he had 34 receptions for 420 yards and two touchdowns. He also had 24 punt returns for 230 yards and a touchdown, 63 kick returns for 1,433 yards, four rushes for three yards, and three fumbles.
The Dolphins made him the team's starting wide receiver for the 2008 season which he ended with 7 punt returns for 54 yards, 32 kick returns covering 657 yards, as well as 56 receptions for 790 yards. Ted then had a poor year in the 2009 season as he was traded to the San Francisco 49ners on the 16th of April, 2010.
He Had a Shot at Super Bowl Victory With the 49ners
Ted Ginn Jr. had an average start to life as 49er as he recorded 12 receptions, 163 yards, and 1 touchdown in the 2010 season. The following year, he improved his game but injury had him sidelined towards the end of the season. In 2012, the wide receiver would go on to play a major role in getting his team to Super Bowl XLVII which they lost 34–31 to the Baltimore Ravens.
On the 21st of March 2013, Ted signed a one year deal with the Carolina Panthers where he had one of his best seasons with a record of 36 receptions covering 556 yards and five touchdowns.
The next year, the Arizona Cardinals recruited the football star and he signed a three-year deal to join the team. He went on to record 14 receptions for 190 yards, 22 kick returns for 417 net yards, and 26 punt returns for 277 net yards and a punt return touchdown. The Cardinals subsequently opted to release him.
Return To The Panthers in 2015 and Second Super Bowl Appearance
The Carolina Panthers re-signed Ginn after he was released by the Cardinals. He went on to record 44 catches for 739 yards and a career-high 10 touchdowns in the season as his team reached Super Bowl 50 where they were beaten by the Denver Broncos.
He continued with the Panthers for the 2016 season, recording 54 receptions for 752 yards and four touchdowns on 54 receptions before signing a three-year contract worth $11 million with the New Orleans Saints in 2017. In 2020, it was reported that the athlete signed a one-year deal with the Chicago Bears.
Ted Ginn Jr. Has Been Able to Amass a Net Worth in Excess of $13 Million
Despite the fact that Ted Ginn Jr. never earned a Pro Bowl selection, the football player has made a lot of money throughout his career. Having played for a lot of teams in the NFL, he has earned handsomely from each of these teams. In his 13 seasons in the league so far, the athlete has been paid over $38.87 million as remuneration.
According to Celebrity Net Worth, his net worth is estimated to be around $13 million. A bulk of this came from his time with the Dolphins where he was paid $7.46 million. Just like every other celebrity who is earning the big bucks, Ted has been living a lavish lifestyle.
See Also: Christian McCaffrey Girlfriend, Dad, Brother, Mom, Height, Family
Ted Ginn Jr. is Married With Children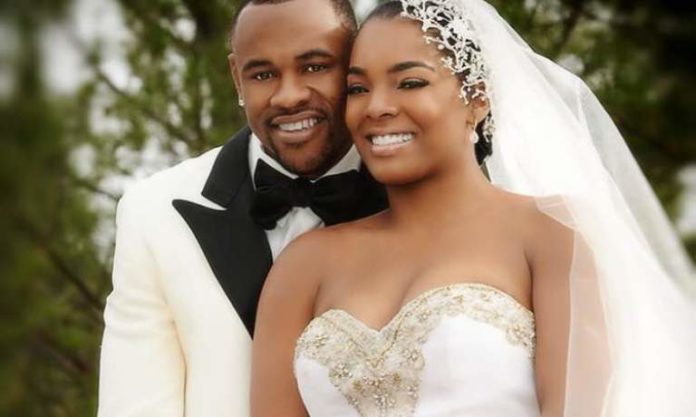 Ted Ginn Jr. found love with Krystle McCoy Ginn. The two met sometime in 2002 and ever since then, their love is said to be glowing as bright as the sun. Initially, they didn't have marriage on their checklist but they later decided to solemnize their union on April 12, 2015, five years after they welcomed their twin babies; Theodore Ginn III and Krysten Lee Ginn.
According to Krystle, she knew immediately Ted popped the big question that she desired to be his wife, however, she was not mentally ready to take the plunge. Thus, the duo had to take their time, and 13 years to the day they met, the lovebirds exchanged marriage vows with family and friends in attendance and Ted's best friend Bryon as the best man.
From what is perceivable, the couple has gone ahead to increase their family by welcoming a second daughter, though the details of her birth are not known. However, Ted frequently shares his family picture on Instagram.