Telkom is a South African telecommunications company that offers what they refer to as "crystal clear voice, superfast broadband, and robust IT solutions" to their customers. To keep customers satisfied, Telkom has several channels through which it can be contacted to resolve customer complaints. These channels include live chat with an agent, sending an email, social media, or even calling Telkom's customer care number. The latter is apparent he foremost means through which Telkom customers have been resolving issues they have with the telecom company.
How do I Contact Telkom Customer Care to Speak with a Consultant?
Reaching Telkom through their customer care numbers is one of the different channels made available by the company. This mode is probably the best as you get to explain the issue at hand to a consultant. Telkom has a couple of customer care numbers you can reach them on, although each number is used differently for resolving different issues.
The Numbers and their Special Use
10120 (Home Service Number)
Although you can speak to a consultant through all customer care numbers, 10120 is the best way to reach one fast. 10120 is the 'Home Service' number for Telkom. This means you're guaranteed to make your complaint to live customer care, although you may have to wait a while. Here, you can get support for general services. It is free to call this number if you are calling through your Telkom landline.
081180 (Mobile Phone Complaints)
This is another Telkom customer care number, and this number is to talk to support from the mobile phone department. When you call Telkom on 081180 through your mobile phone, it is completely free, and you get support on every issue concerning your Telkom mobile phone. The Telkom support agent attending to you might request personal information to verify your identity and further assist you.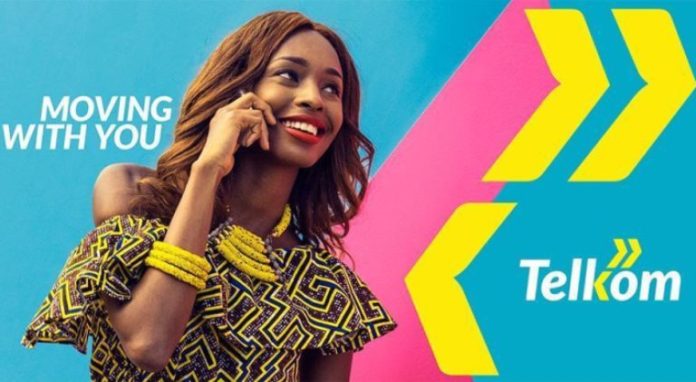 10213 (Business/Sales Support)
When you call Telkom through 10213, you are contacting the business department of Telkom, and support on sales will be offered here. Calling 10213 is completely toll-free from a Telkom landline. You can get information regarding all the services Telkom provides and their rates. They can also help you make purchases.
10214 (Enterprise Support)
This is the last of Telkom customer care numbers, and it is very similar to the sales support number; 10213. However, this number is for enterprises, i.e., for companies and large-scale businesses needing answers regarding Telkom's services.
What is Telkom Toll-Free Number?
All the numbers listed above are toll-free, though there are conditions that must be met for each number. See below;
10120 – Toll-free with Telkom landline only
081180 – Toll-free with Telkom mobile phone only
10213 – Toll-free with Telkom landline only
10214 – Toll-free with Telkom landline only
Despite the availability of many numbers to call, the Telkom customer care numbers are always busy. Waiting time could be as low as 10 minutes and as much as 20 minutes. On average, an agent/consultant would reply to you in 17 minutes. However, there is a hack to this. You could long-click on the pound/hash button (#) while calling to be directed to a consultant fastest. The customer care lines are reachable 24 hours every day but the best time to reach a Telkom consultant for effective service is 10:45 a.m.
Issues You can Call Telkom Customer Care Office For
Telkom's customer care Office can address several issues. Such issues will usually concern:
How to buy a new data bundle
How to cancel a subscription
How to block your Telkom line
If a customer found any Telkom Service problem
When customers want to Cancel service
If a customer wants to change the plan
Whether it is possible to track your Telkom line after losing your phone
Network coverage issues
Customers also call on the customer service number due to Overcharge/ Strange charge.
SIM card swapping
Overcharging or strange charges and many more.

Are There Other Ways to Reach a Telkom Consultant?
There are several ways to reach a Telkomconsultant, and using their customer care line is just one of them. Other ways include;
Live Chats
If reaching Telkom through their customer care lines is proving challenging, you can always reach them through a live chat with an agent on their website. To initiate a live chat with an agent do the following;
visit the Telkom website https://secure.telkom.co.za/,
navigate to the bottom of the screen, and under "connect," click on "talk to us." This directs you to another page.
Scroll to the bottom half of the page; you'll see a "chat to an agent" button; click it.
This immediately opens a drop-down where you have to fill in details like name, number, service query, etc.
After filling, you'll be directed to an agent to whom you can make your complaints.
You should note that you can only contact Telkom through the live chat from 8:00 am to 5:00 pm on weekdays, and 8:00 am to 1:00 pm on Saturdays (South African Standard Time).
Through Email 
You can contact Telkom via email at [email protected] for support. While sending an email to Telkom, endeavor to make the subject of your mail easy to understand and straight to the point. In the body of the mail, explain in clear terms your challenge/s. You can also attach necessary files to add clarity to your complaint and assist the consultant in resolving your issue. Also, remember to include your phone number or another working phone number you have access to in the email; either in the body of your mail's signature in case, there is a need to call you.
WhatsApp
Telkom's WhatsApp line is 0811601700. With it, you can enquire about your data balance, bundle purchase, and other general services.
Social Media Platforms
Another way to reach Telkom is through their social media handles. Telkom has a Facebook page, @TelkomZA, where you can post a comment on the help you need or you can reach Telkom on their Twitter page, @TelkomZA. Either through direct messaging or tagging them.
Where is Telkom Head Office Located?
If you'd rather speak physically with an agent of Telkom, their head office is located at The Hub, 61 Oak Ave, Highveld Techno Park, Centurion, 0157, South Africa.