Terri Carrington came into the limelight when she married popular American stand-up comedian, Rodney Carrington. She is a speech-language pathologist who currently lives in Oklahoma with their three sons. Terri is the ex-wife of Rodney Carrington, and besides being popular for being his wife, not much else is known about her private life besides what she posts on social media. Here's what we found about her life so far.
Terri Carrington's Biography
Carrington was born Terri Shae Lockhart on the 18th of November, 1970. She was raised in Massachusetts and attended the University of Central Oklahoma. Even though her Twitter bio lists her as a dancer, singer, and writer, she is a licensed speech and language pathologist and has worked for the Captioncall Senior Suites, a nursing and long-term care community.
Terri is also a self-acclaimed social activist, upcoming chef, and wine connoisseur. She lived in various states in the U.S. before finally settling in Oklahoma. Not very much is known about the life of Terri Carrington as her fame came from being married to a famous husband. She pretty much keeps to herself and lives a private life. She is, however, very active on Twitter and occasionally posts pictures of herself and her three sons.
Marriage to Rodney Carrington (Ex-Wife)
Rodney Carrington is an American stand-up comedian. He was born on the 19th of October 1968 in Longview Texas and is also an actor and country music artist. His comedy act is usually a combination of stand-up comedy and original songs written by him. In addition to comedy and music, Rodney has also appeared on television as a member of cast on the sitcom Rodney and in the 2008 film Beer for My Horses.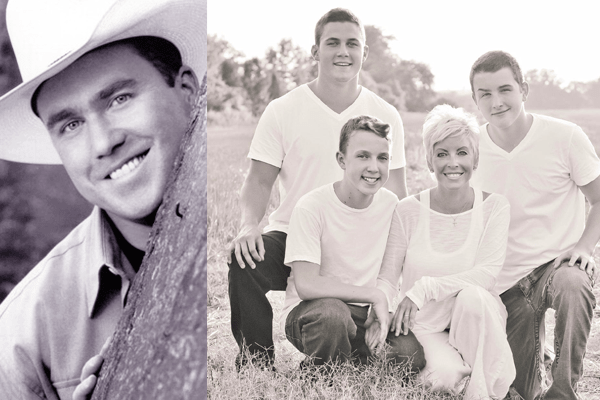 He and his ex-wife Terri Carrington first met in college, began dating not long after and got married in 1993. They were married for 18 years and have three sons, Zac, Sam, and youngest George. The couple separated in 2010 and by 2012, they were officially divorced. The reason for the divorce is not known but many speculate that perhaps it was Rodney's long hours at work and absences from home that put a strain on the marriage. The speculations further said that Terri eventually became tired of being in the marriage alone and chose to leave.
The news came as a shock to Rodney who felt his marriage was "doing really good". In an interview with Review-Journal in December 2012, the comedian revealed that he had tried to save his marriage but was, unsuccessful.
Divorce
The initial separation hit Rodney hard because he had always done his best as a family man, and was a great father to his three sons. At one time, while still working on his sitcom Rodney, the comedian quit the show because he did not want to be away from his family. The two seem to have maintained a friendly relationship for the sake of their children. They also have equal custody of their children.
Since their divorce, there hasn't been any news on the dating lives of the couple. Rodney Carrington did mention to the media at one time, that he had tried to date some girls younger than himself but found that the age gap and the 'new-age' behavior made for a poor connection between him and the women. The comedian also struggled with his weight and with depression after the divorce.
Even after many years of being divorced, the comedian seems to not want to get into any other relationship and is currently enjoying life as a single man. He stated that he is enjoying not answering to anyone, being able to do what he wants, go where he wants and spend his money however he wants. Rodney has also stated that he doesn't want to date anymore but wants a sweet marriageable woman who already has her life figured out and is drama free. He focuses the majority of this time on his children and his work. Terri on her part is still single too.
See Also: Trevor Noah Girlfriend, Married, Wife, Parents, Family, Height, Gay, Net Worth
Net Worth
Rumour has it that Terri Carrington's net worth is around $1 million. This information, however, is still under review as information about her income, expenses, assets, and liabilities are hard to come by. Her ex-husband's net worth is estimated to be around 6 million dollars, suffice it to say that she has no financial troubles at the moment due to monies paid to her by her ex during the divorce settlement for alimony and child support.