Famous Canadian television personality and comedian, Howie Mandel is a household name as far as anything television entertainment is concerned. Howie is most famous as the host of NBC's hit game show, Deal or No Deal. He is also popular as one of the judges on the hugely popular reality TV contest, America's Got Talent. Meanwhile, unlike many celebrities whose relationship history is characterized by numerous affairs and divorces, Howie Mandel has been with just one woman for almost his entire life, and that's his wife of four decades, Terry Mandel.
Despite being most popular as Howie Mandel's wife, Terry also has a fine career as a talent agent, producer, and entrepreneur. Let's now get into more details about the life of Howie Mandel's wife, Terry Mandel.
Terry Mandel's Age and Bio
She was born as Terry Soil on August 26th in Toronto, Ontario, Canada. Her birth year is not known to the public. She is, however, possibly in her early sixties since she is said to be of the same age with Howie Mandel (born in 1955) when they first met.
Terry grew up in Toronto where she completed her high school education at the William Lyon Mackenzie Collegiate Institute. She later proceeded to Harvard University, earning a degree in Business.
Terry met Howard "Howie" Micheal Mandel at a Young Men's Christian Association (YMCA) in their locality when they were both 12 years old. The duo, however, started dating when they were high school students of William Lyon Mackenzie Collegiate Institute. Despite their separation when Terry left for Harvard, they sustained their relationship and reunited following her graduation. The lovebirds later married on the 16th day of March 1980.
Terry Mandel currently runs The Abstract Talent Agency, a Toronto-based establishment that focuses on discovering and nurturing new talents. She lives with her husband in their family home in Toronto in which they raised their kids who are now all on their own. The couple has spent 39 years of their life together and still counting, with no rumors of marital issues.
Despite Howie's several health issues including OCD and ADHD, coupled with a busy schedule yearly, Terry has practically been very supportive of her husband. Howie himself who said he often heeds to his wife's advice has pointed this out on several occasions, often crediting her for his career success. He once revealed that Terry was actually the one who persuaded him to take up his life-changing Deal or No Deal contract after he had turned down the offer three good times. In addition, Terry is often listed as a producer on Howie's comedy shows.
Her Kids
Terry Mandel has three children with her husband; a son named Alex and two daughters – Jackelyn and Riley.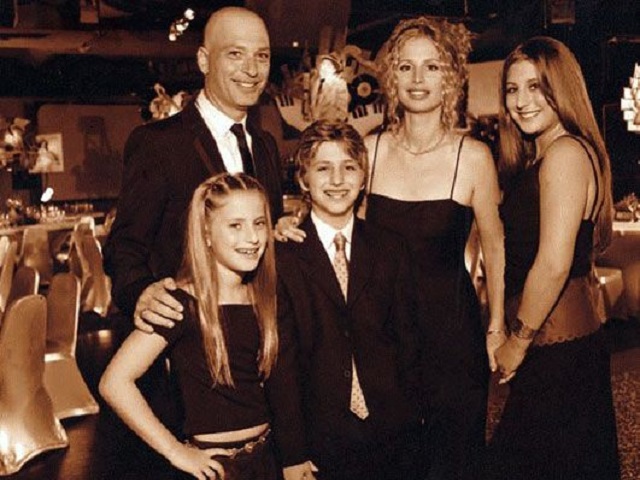 First child and daughter, Jackelyn Mandel was born in 1984. Jackelyn holds a Masters Degree from UCLA and is a teacher by profession. She is now Jackelyn Schultz, having married Alex Schultz, a DJ in 2013.
The second child and only son Alex Mandel was born in 1989. Alex has taken his father's entertainment path and is now a popular comedian, actor, director, and vlogger.
Finally, Riley Mandel was born in 1992. Riley graduated from the Chapman University in 2018 as a Doctor of Physical Therapy. She recently got engaged to her boyfriend, Cameron Ehrlich, an iOS developer.
In addition to being a mother of three, Terry is also a grandmother of one – Abbey, Jackelyn's first child.
Facts About Howie Mandel's Wife
1. Terry is probably Howie Mandel's first and only lover considering the early age at which they started their relationship.

2. On her first date with Howie, they almost had an accident as the latter hit an ice patch with his mother's Cutlass Supreme in which he drove her to their date venue – the cinema.
3. Terry Mandel has a very close affinity for animals, such that her husband once described her as a "crazy animal lover". Her passion for them goes to the point of picking up wandering strays on the streets. Guess her reaction to a stray cat that bit her? She rescued it!
4. Her hobbies include spending time with her family, going on a long walk with her dog(s), and watching movies.
5.Terry's hubby credits eating out as one of the secrets of their long marriage. The couple mostly lives on restaurant meals or fresh delis as neither Terry nor Howie enjoys cooking.
6. She has had a fair share of her husband's funny side, having gotten a rented elephant and nothing more from Howie as a birthday gift in 2013. Howie later revealed in an interview that the elephant wreaked havoc in their backyard including pulling off trees, spoiling their sprinkler and pooping everywhere. What a gift!
7. Despite being active on Instagram, Terry is very reserved when it comes to sharing information on her personal life on the media. She prefers to keep her private matters private. This explains why several sought-after information about her is still under wraps.