Nigeria keeps churning out musicians in their numbers, many of whom have become A-listers in the industry. Just like their counterparts who majorly focus on singing, the rappers are not lagging behind. In fact, they have brought in diverse skills like fluently rapping in their local dialects to make their music unique and that has really made a meaningful impact on the industry. The country's rap scene is suffused with a lot of exceptional artists who have gained both fame and fortune with their skills.
From Olamide to M.I, and Phyno all these rap artists have some unique features that set them apart from the crowd. Olamide's specific skill is the fact that he can rap fluently in both English and Yoruba. Phyno has the same trait, rapping in both English and Igbo. M.I, on the other hand, raps in English and pidgin but has a soothing flow that is comparable to international artists like Kanye West and Jay-Z.
List Of The Baddest Nigerian Rappers
Choosing the best among the plethora of rappers in a country that has earned a top spot on the global music map might be a difficult task but we can try. They have won awards both locally and internationally with some even grabbing attention at the Grammys, in no particular order, let's check out some of the baddest Nigerian rappers in modern times to look out for.
1. Olamide
Date of Birth: 15 March 1989
Age: 34
Record Label (Signed to): YBNL Nation Empire
Active Since (Year): 2010–present
Popular Tracks: Eni Duro, First Of All, Durosoke, Wo!!, Science Student, Infinity, Loading, etc
Olamide Adedeji, also called Olamide Baddo or Baddosneh, is one of the baddest Nigerian rappers. Born on the 5th of March 1989, the rap artist is a native of Bariga in Lagos State, Nigeria. Baddo is not just one of the best among the rappers of Nigerian origin as he would equally top the list of rap artists who can fluently rap in both English and their mother tongue, which in his case is Yoruba. The rapper has inspired a lot of dance steps and street slangs with his music and his teeming fans don't even need to understand his lyrics to love every track he drops. He is that good.
Olamide's rap career took off professionally in 2011 as a signee of Coded Tunes where he proceeded to drop his debut album entitled Rapsodi. He has since then released numerous more albums, dropping one each year. They are:
2012 – YBN
2013 – Baddest Guy Ever Liveth
2014 – Street OT
2015 – Eyan Mayweather
2016 – The Glory
2017 – Lagos Nawa
2018 – Mafia Family
2020 – 999
2021 – UY Scuti
All Olamide's albums came with quite a good number of hit tracks that have sustained his position as one of the baddest rappers in Nigeria. He is currently the boss of his own record label, YBNL (Yahoo Boy No Laptop). Olamide has enjoyed so much success. His efforts over the years have been reaping bountiful rewards and he has received a number of awards from the Nigerian Entertainment Awards, Channel O Awards, The Headies, MTV Africa Music Awards, and City People Entertainment. He might not be a Grammy winner but Baddo has reached the peak of his career and still going strong.
2. M.I
Date of Birth: 4 October 1981
Age: 42
The Record Label: Incredible Music, Chocolate City
Active Since: 2004 – Present
Popular Tracks: Safe, Anoti, My Belle My Head, Unstoppable, Number 1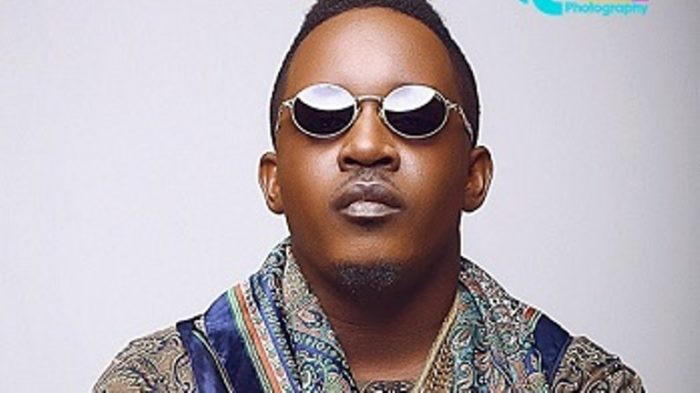 The Nigerian rap industry's self-acclaimed chairman was born Jude Abaga on October 4th, 1981. M.I, which is his stage name, is a hip-hop artist, songwriter, and record producer. Though his music career was birthed in 2004, it took M.I four years to put out his first song titled "Crowd Mentality" in 2008. Thanks to the track, the rap artist's name gained prominence. That same year, he put together and dropped his debut album, Talk About It which hit the music stands on December 11th.
M.I was signed to Chocolate City Music until he launched his very own record label called Incredible Music in 2020. From what is perceivable, Incredible Music is going to do just great and may soon be listed among the top record imprints in the country. Regardless, the Chairman continues to rank among the A-list rappers in Nigeria. Fans of his music will definitely agree that he is really the undisputed champion with regards to rapping. A huge nod to this is the fact that his lyrics and flow have been compared to that of people like Jay-Z and Kanye West. He has along the line also won a number of awards, including The Headies Award, Nigerian Entertainment Award, MTV Africa Music Awards, and many more.
3. Falz The Bad Guy
Date of Birth: October 27, 1990
Age: 33
The Record Label: Bahd Guys Records
Active Since: 2009 to present
Popular Tracks: Bop Daddy, Marry Me, Ello Bae, Jamb Question, High Class, Wazup Guy, etc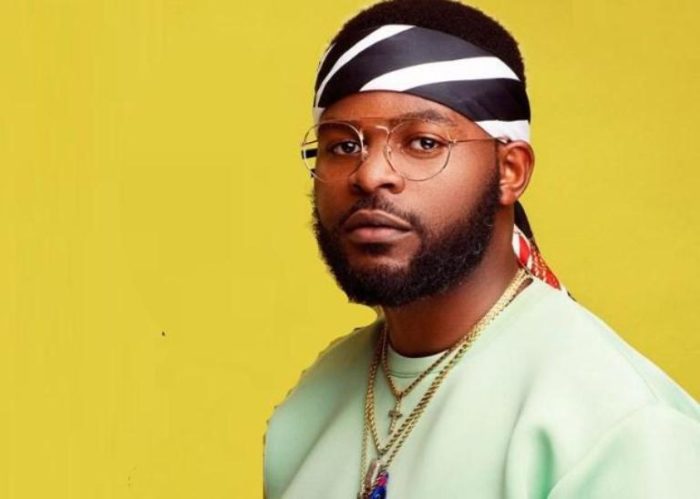 Falz is the third rapper to appear on this list of baddest Nigerian rappers. The Lagos-born rap artist is actually a man of many hats; he also functions as a singer, is a competent writer, and can hold his own as an actor. He is also a record label boss, manning the helm of affairs at Bhad Guy Records. There's hardly anything this rapper can't be good at as long as it has anything to do with entertainment.
Falz was a secondary school student when his talent in music came to the fore; thus, the blossoming artist formed an all-boy group known as Schoolboy. However, his career started professionally many years later in 2009. Five years down the line in 2014, he earned popularity through the release of his debut album WAZ UP GUY. 2014 was really a favorable year for the artist as he was showered with much love. Fans just couldn't get enough of the songs, especially "Soldier" and "Jamb Question" with Simi. He has since released three more albums; Stories That Touch – 2015, 27 – 2017, and His Moral Instruction – 2019. The latter album was arguably Nigeria's best album across all genres in 2019.
The year 2020 was equally a good one for Falz as his banger "Bop Daddy" featuring foreign artist Ms. Banks, became a chart-topper, appearing in multiple Nigerian charts and staying there for months. With that said, it doesn't look like Falz is backing down anytime soon. Some of the awards he has received include a BET Award, City People Entertainment Award, Nigerian Music Award, and The Headies Award among others.
4. Vector
Date of Birth: 7 August 1984
Age: 39
Record Label: GRAP Entertainment Limited (Present), YSG Entertainment Limited (Former)
Active Since: 2008 – Present
Popular Tracks: King Kong, Gunshot, Gee Boys, Like My Daddy, Seaside, Mad
Be Happy, This Vector Sef, etc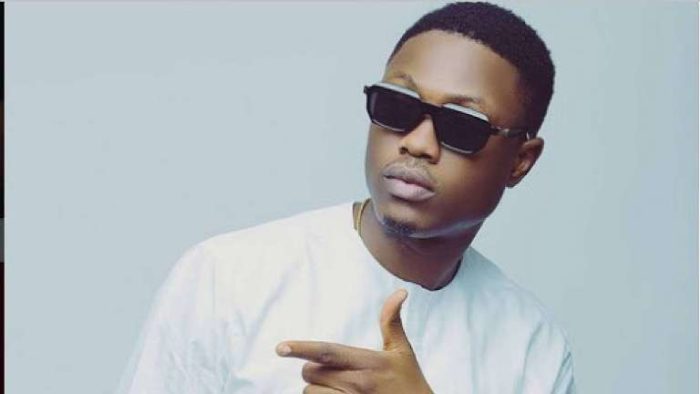 Our list of the baddest Nigerian rappers extends to include Vector Tha Viper whose given name at birth is Olanrewaju Ogunmefun. Vector hails from Ogun State but has lived most of his in Lagos. In addition to rap, he is known as a songwriter and singer. The hip hop artist's music career started officially in 2008 but it was in 2010 that he dropped his debut official single titled "Kilode"; this formed part of his State of Surprise album that hit the music stand on the 29th of October 2010. His second album, The Second Coming, was put together in 2012 and dropped the same year. The rapper cum singer went on to produce a third album titled Lafiaji in 2016.
Arguably the fastest rapper that Nigeria has ever produced, the rap artist has been dubbed the Eminem of Nigeria by music lovers. The chief executive officer of G.R.A.P record label has had collaborations with music greats such as 2Baba, 9ice, Movado, and Ghanaian musician Sarkodie. Vector's effort in the music industry has not gone unnoticed as he has been nominated for numerous awards. He has managed to win a few, including a Nigerian Entertainment Award, Dynamix All Youth Awards, Nigerian Music Awards, and Headies Award.
5. Phyno
Date of Birth: 9 October 1986
Age: 37
Record Label: Sputnet, Penthauze
Active Since: 2003 to date
Popular Tracks: Ghost Mode, Parcel, Man Of The Year, Connect, Alobam, Fada Fada, Pino Pino, So Far So Good, etc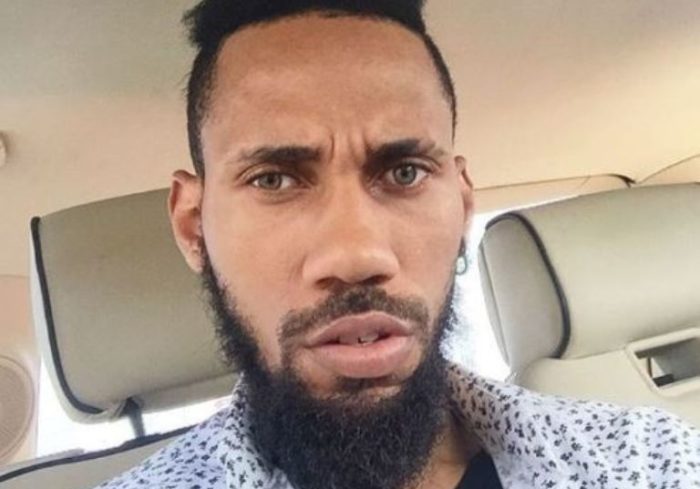 Phyno, born Chibuzor Nelson Azubuike, was barely 17 when he started experimenting with music in 2003; he was just satisfied with working as a producer then. His consistency in the music industry has created an icon whose talent is multi-faceted; an amazing rap artist, a prolific songwriter, a competent record producer, and a known actor. Phyno's style of rap comes with the kind of diversity that sets him apart from the crowd. He was launched into the music world professionally in 2014 following the release of the song "Ghost Mode" from his debut album, No Guts, No Glory.
Just like Olamide raps comfortable in his native Yoruba language, Phyno is well known for delivering his raps in his mother tongue, the Igbo language. Having originally intended to be a producer, the rapper has produced songs for top-notch Nigerian artists like Flavour, Timaya, and Bracket.
Just like every other artist of his ilk, Chibuzor Nelson Azubuike has some prestigious awards to show for his years in the rap industry. He has won a number of Headies Awards and has also bagged gongs from the City People Awards and Entertainment Awards. He also takes credit for inspiring a number of street slangs used among his fans and even those who are not into music find themselves singing along.
6. Ill Bliss
Date of Birth: 30th of December 1979
Age: 43
The Record Label: CAPital Hill Music/The Goretti Company
Active Since: 2000 to date
Popular Tracks: Aiye Po Gan, Emi Ni Baller, Osadebe, Bank Alert, Anam Achi Kwanu, Chukwu Agozigo Gi, Remember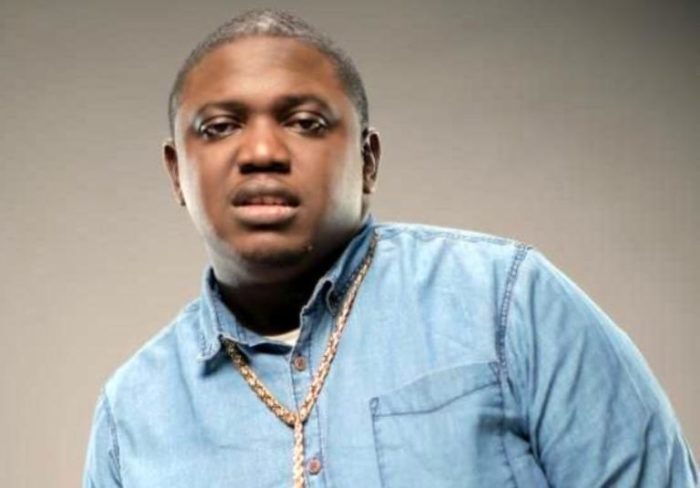 IllBliss is a Nigerian rap artist, stage performer, hip-hop recording artist, and businessman whose business portfolio includes the talent managing outfit called The Goretti Company. Goretti takes the credit for launching the music careers of Phyno, Chidimma, and many more.
Ill Bliss, who gained popularity with the moniker Ibo Boy, cut his teeth in the music industry during his days at the university; he founded the music group Thoroughbreds which boasted of music greats like the late B Elect, rap artist Elajoe, Da Chief Rocka, and Afro R&B act Obiwon. Though the artist later dabbled into other genres like Trap, Pop, and Highlife, he has always maintained a stand with rap music which is the very core of his artistry.
In 2009, the rap artist's debut album entitled Dat Ibo Boy hit the music stands. Three years down the line in 2012, he dropped Oga Boss. Powerful followed in 2015, and the next year being 2016, Tobechukwu Ejiofor, as his real name says, released Illygaty:7057. 2017 was when he dropped the album called Illy Bomaye and he followed it up with Illosophy in 2019. Ill Bliss' latest album, Illbliss – Illy Chapo X has been making waves since 2020.
Talking about awards, the Igbo rap artist has been nominated for several awards and has won a handful. They include the NMVA awards, Sound City Music Video Awards, Southern Music Video awards, etc.
7. Reminisce
Date of Birth: 26 January 1981
Age: 42
The Record Label: LRR Records
Active Since: 2008 – Present
Popular Tracks: 2Mussh, Kako Bi Chicken, Local Rappers, Government, Ponmile, Kpomo, Eleniyan, Tesojue, Daddy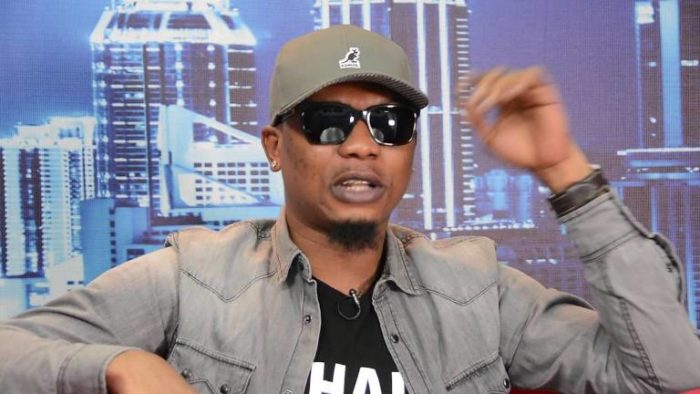 The baddest Nigerian rappers list cannot be deemed complete without including Reminisce (ALAGA IBILE). Born Remilekun Abdulkalid Safaru, the rap artist is an indigene of Ogun State in the South-Western part of Nigeria. He is just like Olamide in the sense that he raps fluently in English and Yoruba, which has become a trend in the country, and rap music lovers are loving it.
Remilekun launched his music career as a signee of EDGE records in 2008. He performed the rap verse for the song Bachelor's Life from 9ice's album, Gongo Aso, and also featured 9ice in his debut single titled "Ever Since". His next single, "If Only" exhibited the artist's versatility in both singing and rapping, and together, these first two tracks established Reminisce as a known name in the Nigerian music industry.
Striving to write his name in gold in the music scene, Reminisce started compiling and dropping albums. His first album called Book of Rap Stories came to light on the 31st of March 2012. He next effort, Alaga Ibile, dropped on the 15th of November 2013, and his third, Baba Hafusa, dropped in 2015. With the contents of his three albums competing in the market, Reminisce made the record as the first African hip-hop artist whose album ever debuted on the Billboard Charts World Music at No. 12. The Yoruba rapper is associated with big names like Wizkid, 9ice, Olamide, Lil Kesh, and many more. Some of the awards he has won include the Headies, City People Entertainment Award, and Top Naija Music Award.
8. Y-Cee
Date of Birth: 29th of January 1993
Age: 30
The Record Label: Tinny Entertainment
Active Since: 2012 – Present
Popular Tracks: Juice, Jagaban, Omo Alhaji, Mo Salah, Bossing, Balance
Popularly known as YCEE, Oludemilade Martin Alejo is relatively young among the names on this baddest Nigerian rappers list. The rap artist, who doubles as a songwriter, was an underground rapper in 2012 before inking a deal with Tinny Entertainment. He stopped doing music for a while in order to shelve his music career and face his education at the University of Lagos. The artist's first release was the critically acclaimed track, "Condo", which dropped in May 2015 and earned two nominations at the Nigeria Entertainment Awards for Best Music Video of the Year and Best Collaboration of the Year.
Y-Cee has just a single studio album to his credit, Ycee vs Zaheer, released in 2019. He, however, has a couple of extended plays; First Wave – 2017 and Late Night Vibrations – 2018. The Jagaban crooner has recorded successful collaborations with the likes of Olamide, Falz, Reekado Banks, Malek berry, and many more.
9. Blaqbonez
Date Of Birth: 29th of January 1996
Age: 27
The Record Label: Chocolate City record label (100 Crowns)
Active Since: 2012 – Present
Popular Tracks: Mamiwota, Shut Up, Haba, BBC, BBC Remix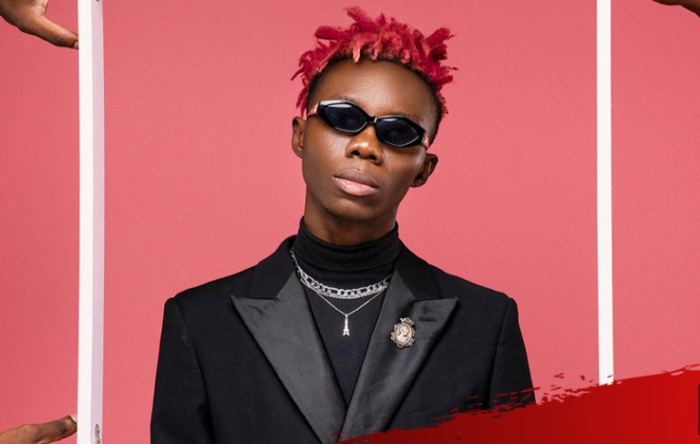 Emeka Akumefule gained prominence with the stage name Blaqbonez. The rap artist is an alum of Obafemi Awolowo University. After barely turning 16, he started proving his mettle as a musician, coming 1st out of 3,000 rappers in the Terry the Rapman organized Zombie contest. This feat was what led to his appearance in the 2012 album, Terry World Domination alongside music greats like Olamide, Vector, Spellz, and Mode 9. The Computer Engineering graduate would later sign a deal with Chocolate City record label.
When he started dropping his songs, Blaqbonez had fans swinging on a pendulum as you can never predict the pattern of his next number. We saw a story-telling experience with a tinge of dry humor, then the rap artist ushered us into what can be best described as a bars-heavy rap episode featuring never-ending braggadocio. In fact, it is quite easy to get completely lost in the wittiness of this showy pink-haired artist whose childish disposition is akin to a breath of fresh and clean air. It is thanks to all these qualities that Blaqbonez hit the ground running, making a dignified entrance into the Nigerian rap scene.
He spent several hard-working years in the troughs of underground hustle, resurrecting with the 2018 extended play, Bad Boy Blaq, with a follow-up the next year called Bad Boy Blaq Re-Up. Joined together, both works contributed to depicting Blaq as one of rap music's most exciting and exhilarating voices on the rise. His western influence is evident in songs like "Consent" and "Accommodate". Following his single "Haba", Blaq proclaims himself as BRIA, Best Rapper in Africa which ignited a heated debate in the African music industry. In 2019, New York Times profiled him among the futures of the Nigerian music industry. The awards may not have started rolling in, but he has been nominated for some. The Guardian Light called him torchbearer of the Nigerian rap industry.
10. Erigga
Date of Birth: 30 March 1987
Age: 36
Record Label: Emirate Empire
Active Since: 2008 – Present
Popular Tracks: Situation Room, More Cash Out, The Erigma, Head Pan, Ayeme, Area To The World, Welcome To Warri, Street Motivation
Erigga is a rapper and songwriter who launched his music career in 2010 working with producers like C Major, Mr. Nolimit, Prinx Emmanuel, and Beatsbymellow. His first release, "Mo Street Gan", became the theme song for Radio Continental. Erigga's 2017 album, A trip to the South, saw his emergence to prominence, and his 2018 track, "Motivation", surpassed the 1 million views milestone on Youtube.
Erigga's studio albums include The Erigma, Okorowanta, A Trip to The South, The Erigma II, and the EP Before The Chaos. The rap artist has been nominated for three awards but is yet to bag any.
Notable Mentions
After listing the top 10 baddest Nigerian rappers, we must also acknowledge a handful of other rap artists that should have made the list.
1. Naeto C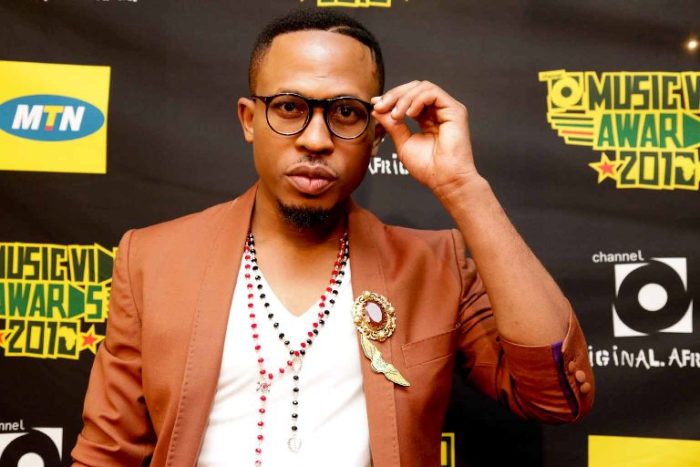 Naeto C's real name is Naetochukwu Chikwe. The United States-born artist became popular thanks to the albums U Know My "P", Super C Season, Day 1, and Festival.
2. Yung6ix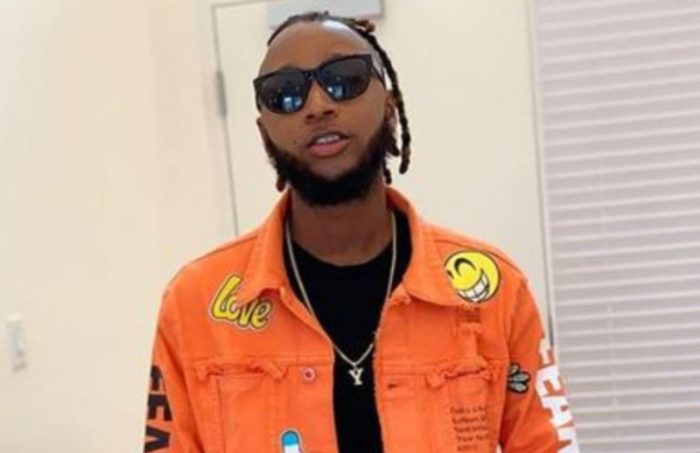 Yung6ix, born Onome Onokohwomo, is a hip hop recording artist known with the mixtape, Green Light Green, and the studio albums 6ix O'Clock and High Star
3. Dremo
From Edo State in the Niger Delta region of Nigeria, Dremo comes with the albums Codename, Vol. 1, Codename, Vol. 2, Icen B4 the Cake, Supernada Deluxe, and Ea$t N We$t
4. Jesse Jagz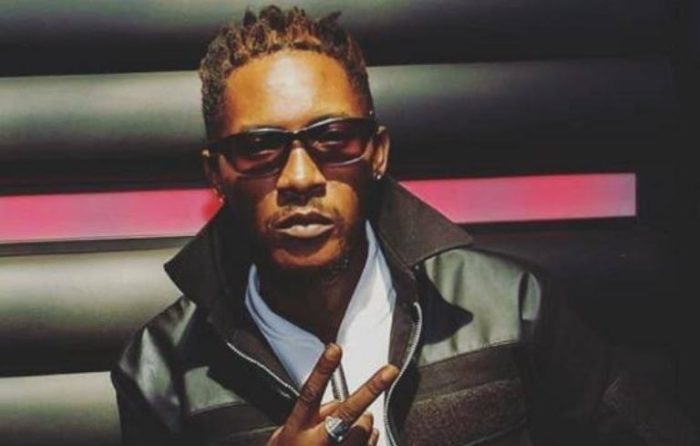 Jesse Garba Abaga, professionally known by the stage name Jesse Jagz, is a rapper, songwriter, and record producer. A signee of Chocolate City and brother to M.I, Jagz has released the following albums: Jag of All Tradez, Jagz Nation, Vol.1. Thy Nation Come, Jagz Nation Vol. 2: Royal Niger Company, and Odysseus. The rapper has been around for more than a decade and his body of work shows he's equally talented.
5. Lil Kesh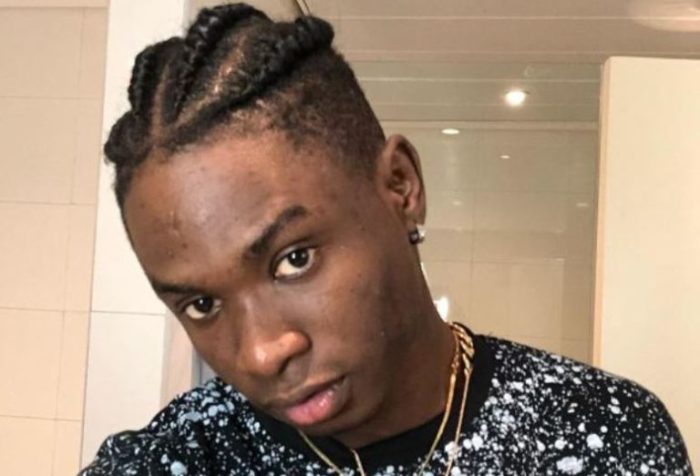 Keshinro Ololade, better known as Lil Kesh, is a rapper, singer, and songwriter who is best known for the hit track "Shoki". Lil Kesh dropped one single album YAGI (Young And Getting It) before leaving the Nigerian music scene. However, he is back with full force and appears to be firing on all cylinders.