From time immemorial, Africa has remained a favorite holiday destination for many tourists whose desire is to have a glimpse of nature at its best and most real form. With as many as 54 countries on the continent, there are countless breath-taking tourist sites spread across the continent. What's more? Africa is famous for being a habitat to many of the world's most sought-after endangered species of wildlife, as well as natural wonders and biodiversity such as waterfalls, mountains, valleys, rivers, volcanic sites, and ancient archaeological relics.
Due to the vast tourism potential of the continent and its friendly climates and peaceful atmosphere in addition to its warm and accommodating people, the region has attracted lots of visitors from across the globe, many of whom nurse the desire of settling down on the continent. If you're one of those craving to visit Africa or even move to the continent, then you may find this review to be very useful as we explore the top 10 best African countries to live in.
1. Mauritius
Geographical Region: East Africa
Population: 1.2 million
Year of Independence: 1968
Major Tourist Destinations: Belle Mare, Ile Aux Cerfs Beach, Chamarel
Best known For: Volcanic island of lagoons and palm-fringed beaches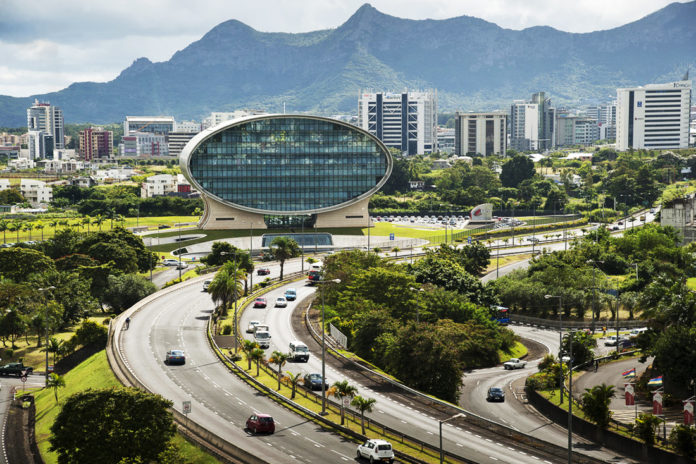 Mauritius is a beautiful island nation that attained Independence in 1968. It is situated in the Indian ocean. Along with Rodrigues and Réunion, Mauritius belongs to the Mascarene Islands. The country has often seen an influx of tourism seekers and visitors who tour the country to have a nice and memorable time as the entire country is a tourism site in its very nature.
It is a country that spans about 2,040 square km 2 (790 sq mi) with its capital city, Port Louis, located on the main Island. The country is made up of Mauritius Island as well as several far-flung islands. However, the nation's exclusive economic zone (EEZ) covers about 2.3 million km2 (890,000 sq mi) while it has a population of over 1.2 million people with diverse ethnic groups, languages, religions, and unique cultural heritage.
The country is blessed with a tropical climate complimented by not too cold sea waters. It has done quite well in developing its basic infrastructure. Interestingly, Mauritius has distinguished itself in the area of development and friendly reforms that have given rise to the constant trooping in of tourists and investors alike. Little wonder it was ranked by World Bank in 2020 as the No. 1 African country with the ease of doing business. This may not be unconnected with the country's favorable reforms which facilitate cross-border trade that eliminates any delays at the country's shores.
Mauritius is a no-mean tourism site by its very nature, with the tourism sector being the fourth major source of GDP for the country. Mauritius records over 1.5 million tourists annually. Additionally, it has two UNESCO World Heritage Sites; Aapravasi Ghat and Le Morne Cultural Landscape, with other tourist sites such as Black River Gorges, National Park being in the UNESCO provisional list.
2. South Africa
Geographical Region: Southern Africa
Population: 60 million
Year of Independence: 1910
Major Tourist Destinations: Kruger National Park, Cape Town, Kgalagadi (Kalahari) Transfrontier Park
Best known For: Tourist sites and cultural diversities
South Africa is no doubt among the most developed countries in Africa that has attracted countless tourists, visitors, and settlers in recent times. With its tripartite capital cities of Pretoria (executive), Cape Town (legislative), Bloemfontein (judicial) as well as its largest city Johannesburg, the country can be likened to other western countries which have experienced gigantic developmental and a technological breakthrough in infrastructure and real estates, particularly in the 21st century.
SA attained independence as the Republic of South Africa as far back as May 31, 1910, and has since continued to scale through its challenges and blossomed. The country covers a landmass of 1,221,037 square kilometers (471,445 square miles) which is occupied by over 59 million inhabitants spread across over 12,600 cities and towns.
South Africa has been able to surmount the greater proportion of its security challenges, making the country one of the most peaceful and secured African countries. This is in addition to its flexible foreign policy that has created a fair atmosphere for foreigners to invest in the country with a guarantee of the safety of their businesses. South Africa has one of the best policies for foreign and domestic investors and the investors could get incentives through the Department of Trade and Industry (DTI)
In terms of tourism, SA is among the African countries setting the pace as it has harnessed and fully developed its tourism sector, making it one of the choicest destinations for tourists across the world. The tourism sector of the country has contributed millions of dollars to the country's GDP. Some of the most notable and popular tourist locations in the country include the Kruger National Park where tourists often look forward to seeing the big 5 wildlife: Lions, Leopards, Rhinos, Elephants, and Buffalos. Others are the Transfrontier Park of Kalari, Western Cape of Cape Town, the Drakensberg, IsimangalisWetland Park, KwaZulu-Natal Blyde River Canyon Nature Reserve, Mpumalanga, to mention but a few. All of these have made South Africa an irresistible tourism attraction to behold and a safe haven to live in.
3. Tunisia
Geographical Region: North Africa
Population: 11 million
Year of Independence: 1956
Major Tourist Destinations: Sidi Bou, The National Bardo Museum, Carthage. Antoine Baths at Carthage
Best known For: Array of historical attractions
Another remarkable destination to explore within the African continent is Tunisia, located in
North Africa. The country gained independence on March 20, 1956, from France and was declared an independent state a year later on July 25, 1957, with its capital being Tunis.
Tunisia sits on an area of 163,610 km2 (63,170 sq mi), with a population of over 11 million people who are predominantly Arab-Berber. There are also a handful of Jewish, European, and other minor ethnic group members in the country. In terms of its weather, the country has a Mediterranean climate in the north, along with mild rainy winters and quite sunny and dry summers.
Tunisia has evolved to be listed among the most developed countries in Africa. With a vibrant economy, she is one of a few countries in Africa with high rankings of the Human Development Index, coupled with the fact that she is regarded as the country with the highest per capita income in the whole of Africa. This is one of the driving force of attraction for most foreigners and investors who come into the country.
The international community is also attracted by the development strides within the country in terms of basic infrastructure, business-friendly policies, and affordable luxuries, in addition to its tourism sites. Some of the most visited sites in Tunisia include Sidi Bou and the ruins of Dougga which are among the World Heritage Sites of UNESCO, Carthage –  home to the ancient ruins, and Monastir with its coastal resorts, etc.
4. Egypt
Geographical Region: North Africa
Population: 100 million
Year of Independence: 1922
Major Tourist Destinations: Giza Necropolis, Gulf of Agaba, the pyramid of Khafre
Best known For: Array of historical attractions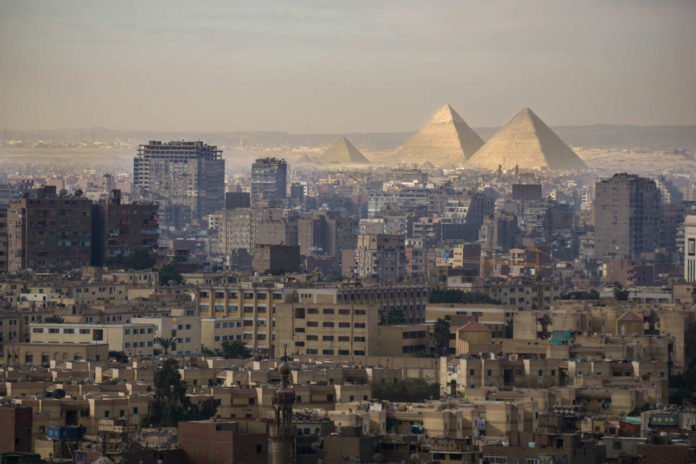 Egypt is one of the oldest African nations that have been in the limelight centuries before the coming of Christ. The North African country is described in most history books as the cradle of human civilization and it remains the most popular and ancient African nation. Now officially known as the Arab Republic of Egypt, the country's capital is
Cairo. It attained independence on February 28, 1922, and occupies an area of 1,010,408 km 2 (390,121 sq mi) with a population of over 100 million inhabitants.
In terms of weather, Egypt has a dry and sunny climate that is mostly associated with places with large desert areas. Its temperature could be up to 40c. With regards to development and infrastructure, Egypt remains one of the most developed African nations with state-of-the-art facilities and top-notch technological breakthroughs, advanced architecture, and real estate.
Egypt can be said to be a major tourist destination for many tourists as well as researchers, archaeologists, and fun-seekers across the globe, who often troop into the country en masse annually. Some of Egypt's notable and popular tourist attractions include the Giza Necropolis, which is the only remaining seven wonders of the ancient world. Others are the Gulf of Agaba, Marsa Alam, and the pyramid of Khafre among others.
5. Seychelles
Geographical Region: East Africa
Population: 98,000
Year of Independence:1976
Major Tourist Destinations: Morne Seychellois National Park, Vallée de Mai, Baie Lazare, Mahé
Best known For: Nature reserves, coral reefs, numerous beaches
Seychelles is another beautiful and serene place to live in Africa. Located in the Indian Ocean, off East Africa, the country gained independence from colonial rule in 1976. With a population close to a million (98,891), Seychelles is home to nature reserves, coral reefs, numerous beaches, and beautiful rare animals such as giant Aldabra tortoises. It's also widely known for its mountain rainforests like the Morne Seychellois National Park and the Beau Vallon and Anse Takamak beaches.
Apart from its popular tourist destination, the country has been working so hard to ensure the business environment is ripe for investors and its hard work has really paid off. Currently, Seychelles is one of the 100 globally ranked countries in ease of doing business and this makes it a perfect place to live if one is considering relocation.
6. Algeria
Geographical Region: North Africa
Population: 44 million
Year of Independence: 1962

Major Tourist Destinations: Monument of the Martyr, Botanical garden El-Hamma Jardin d'Essai, Basilique Notre Dame d'Afrique

Best known For The Sahara desert
Algeria is a North African country officially known as the People's Democratic Republic of Algeria. It is officially the largest African country in terms of landmass, covering a massive area of 2,381,741 km 2 (919,595 sq mi). The Sahara desert covers more than four-fifths of the country's land. Algeria became independent on July 5, 1962, and have since then operated a unitary Semi-Presidential system of government.
Algeria, which currently has a population of 44 million people, is among the safest countries to live in Africa right now. This is due to its peaceful atmosphere with an appreciable level of development, and an oil-driven robust economy which can be described as an upper-middle-income economy, laced with an improved standard of living. Its infrastructural development is also in good shape with the provision of basic amenities. The geography and climate conditions of the country can be said to be fairly friendly with hot sunshine in the day and much cooler temperatures at night.
Most investors who come into the country often take advantage of the yielding petroleum and gas sectors which presents numerous opportunities. Tourism is also one of the major reasons foreigners frequent the country. Algeria's memorable tourist attraction sites include Algiers the capital city, Atakor plateau, Ahaggar national park, Constantine, Bejaia, El Oued, also known as the city of a thousand domes, Tamanrasset, Annaba, Oran, Ghardaia, and many more. With this, it wouldn't be a bad idea to pay a visit to this African country to explore its treasures and possibly settle there.
7. Ghana
Geographical Region: West Africa
Population: 31 million
Year Of Independence: 1957
Major Tourist Destinations: Cape Coast Castle, Mole National Park, Kakum National Park
Best known For: Gold
Ghana is one of the most visited West African countries. The Gold Coast, as it was formerly called, is the second-most populous country in West Africa after Nigeria. It is officially known as the Republic of Ghana and it gained independence on March 6, 1957, before becoming a Republic in 1960. Its capital is Accra.
Ghana occupies an area of 239,567 km 2 (92,497 sq mi) located in the Gulf of Guinea
and has a population of over 31 million people. It has a tropical climate with two major seasons; wet and dry seasons. Over the years, Ghana exerts a pull on numerous tourists and investors alike; this is as a result of its growing economy and developing infrastructure and availability of basic amenities, and impressive real estates.
Tourism is also a major motivation for most visitors in the country. Ghana is among the preferred destinations in Africa to most investors and tourism seekers, owing to the stable peace and security enjoyed in the country. Ghana further has quite cooperative policies for investors and visitors that encourage non-indigenes to live and do their businesses without worries. What's more encouraging is the warm and friendly nature of the people.
Some of the most intriguing tourist attractions in the country include Cape Coast Castle, the Mole National Park, Kakum National Park, Elmina Castle, Nzuelezo Stilt village, Paga Crocodile pond, Lake Volta, and a host of others.
8. Kenya
Geographical Region: East Africa
Population: 52 Million
Year Of Independence: 1963
Major Tourist Destinations: Maasai Mara National Reserve, Amboseli National Reserve, Tsavo National Park
Best known For: scenic landscapes and vast wildlife preserves
Kenya is among the most popular countries in Africa. It is always in the spotlight due to its record-breaking athletic prowess, as the country's athletes often maintain a top spot in most track events of major international competitions such as the Olympics.
The country is situated on a landmass of 580,367 km 2 (224,081 sq mi). It has a combination of arid temperature and tropical climate with the rainy seasons dominating the better part of the year, starting from March through July down to December. However, the region often enjoys a fair share of sunshine in the day and cold temperatures at night.  Kenya's population is currently 52 million people.
Kenya is a democratic state operating a presidential system of government since it gained independence in 1963. It can be considered as one of the best countries in Africa to live in due to its enormous business potential, good laws that encourage ease of doing business, as well as its huge tourism potentials. The East African country has achieved quite significantly in terms of economic and infrastructural developments, giving investors confidence and a good reason to establish their businesses within the country strengthened by considerable levels of security of lives and property.
Tourism has remained part of what makes Kenya even more popular with worthwhile places to visit and unique tourism sites. Some of the popular sites to behold in the country include Nairobi the capital city and several national reserves such as the Maasai Mara National Reserve regarded as one of the finest reserves in Africa, Samburu National Reserve, and Amboseli National Reserves. There are also several National Parks which include Tsavo National Park, Lake, Nakuru National Park, Nairobi National Park to mention just a few.
9. Rwanda
Geographical Region: East Africa
Population: 12.6 Million
Year of Independence: 1962
Major Tourist Destinations: Volcanoes National Park, the Nyungwe Fores, Akagera National Park
Best known For: Tea plantations
Rwanda has successfully evolved and obliterated the nightmare memories of the devastating genocide that had once plagued her. Officially called the Republic of Rwanda, with her capital as Kigali, Rwanda is among the smallest countries in East Africa. The country, which got its independence in 1962, sits on an area of 26,338 km 2 (10,169 sq mi) with a population of 12.6 million people governed through a unitary presidential system of government.
The economy of the country is fast developing with its major income coming from agriculture, particularly coffee and tea plantations as well as from mining and tourism. It is worthy of note that despite the country's legacy of genocide, it has gained acceptance from the international community as one of the safest countries in Africa to invest or live in.
Rwanda has several tourism sites to explore such as the Volcanoes National Park famous for its mountain of gorillas, the Nyungwe Fores that is home to rare species of chimpanzees, Lake Kivu Resorts and Akagera National Park, King's Palace Museum, Kigali Genocide Memorial, and other awesome sites.
10. Botswana
Geographical Region: Southern Africa
Population: 2.3 Million
Year of Independence: 1966
Major Tourist Destinations: The Okavango Delta, the Moremi Game Reserve, Chobe National Park, Tsodilo Hills, Nxai Pan
Best known For: Wilderness and wildlife areas
Botswana is also among the fastest-growing economies on the African continent. It previously struggled with high rates of poverty but has now successfully crossed that huddle in recent times, with appreciable levels of development being witnessed in the country.
With its capital located at Gaborone, Botswana could be described as a mid-sized country covering an area of 581,730 km 2 (224, 607 sq mi) with a population of more than 2.3 million people. The country became an independent state in 1966 and is a flat country amidst the Kalahari desert, with relatively hot temperatures.
Be that as it may, tourists and other visitors still love the country due to the presence of high mining and tourism activities, in addition to the fact that the standard of living in the country is quite encouraging. Some of the most visited sites in the country apart from the capital city of Gaborone include the Okavango Delta where untamed species of wildlife takes refuge, the Moremi Game Reserve which was once voted as the best game reserve in Africa, and many more.
The 5 Worst Places To Live In Africa
From the foregoing, it is safe to say the African continent has grown to be an undisputed tourism and business destination, living behind its dearth of uncivilization and has become a rapidly developing continent with great prospects. However, there are some countries in Africa that currently do not meet the Global Peace Index (GPI) and are currently one of the worst places to live in terms of security. These countries include:
Mali
Sudan
Nigeria
Libya
Somalia