Osita Iheme (born 20th February 1982) is a 41-year-old Nigerian actor, producer and author. He became popular back in the early 2000s when he portrayed Pawpaw in the comedy film, Aki Na Ukwa.
Osita Iheme has made a name for himself in the Nigerian film industry as a highly talented actor. He attained this popularity with his role as Pawpaw in Aki Na Ukwa, which also showcased the top Nollywood act, Chinedu Ikedieze.
Over the years, the Nollywood star has continued to soar in his career but this time around, it is no longer because of his childlike roles as he has proven to be a multi-faceted actor notwithstanding his small frame. As of now, Osita Iheme has featured in more than 200 movies which have earned him both local and international acclaim.
Summary of Osita Iheme's Biography
Full name: Osita Iheme
Nickname: Pawpaw
Gender: Female
Date of birth: 20th February 1982
Osita Iheme's Age: 41 Years Old
Ethnicity: African
Nationality: Nigerian
State of Origin: Imo State
Zodiac Sign: Pisces
Profession: Actor
Osita Iheme's Height in Inches: 4 feet and 3 inches
Osita Iheme's Weight: 58 kg
Body Build: Small
Osita Iheme's Net worth: $3.5 million
Famous for: Aki Na Ukwa
Osita Iheme's Instagram: ositalheme
Twitter: @ositaiheme
Osita Iheme Might Not Look It But He Is Actually 41 Years Old
The popular Nollywood actor is known to have a small frame that made people mistake him for a kid during his early years in the film industry. However, Osita Iheme is no kid, he is a full-grown man who has clocked 41. The reason for his short stature and young facial features is attributed to a medical condition known as Dwarfism.
As expected, Osita's early years were not very pleasant as he was teased on several occasions for his stature. Nonetheless, the actor has been able to turn his life around and he has this medical condition to thank for it as he is now one of the few actors with Dwarfism that has attained global recognition.
At What Age Did Osita Iheme Come Into Nollywood?
Prior to entering the limelight as an entertainer, Osita Iheme can be described as a typical young man from a poor home who was just willing to go through life as he had no big dreams to achieve. What could have also made his chances of achieving success impossible was his physical appearance – he has been described as a midget because of his miniature body. More so, he had revealed that due to his stature, he did not bother to pursue a career as a sportsman even though he loved playing football during his formative years (and still loves the sport to date). To show his love for the sport, he organized a football tournament in his hometown in 2018 and has been hosting several other football tournaments over the years.
Nonetheless, his life took a different turn when his talent as an actor surfaced. This actually happened when he went with a friend to an audition back in the early 2000s and at that time, he was about 20 years old. However, he looked so young that one can assume that he was still a child so, during those early years of his career, he was mainly given childish roles and he played them very well. Osita would then hit the limelight with his appearance in the 2002 film, Aki na Ukwa in which he was featured alongside Chinedu Ikedieze who played the mischievous Aki while Osita also played an equally mischievous character named Pawpaw. With the massive success the film garnered, he ended up being featured as a child actor in numerous other productions which include, Baby Police (2003), 2 Rats (2003), and Daddy Must Obey (2004) among several others.
Recap of His Life After His Debut As An Actor
Osita's small frame was his unique feature as an upcoming actor
He broke into the limelight from the 2002 comedy, Aki na Ukwa
Football would have been a great career choice if he was not an actor, although that is not feasible due to his small body frame.
His Acting Career Continued To Blossom Over The Years
Although Osita Iheme's early acting career thrived mainly because of his childish roles, he eventually took the bold step to present himself in more mature roles by taking up mature characters to suit his age as he was already in his twenties when he began acting. This move actually revamped his career progression and placed him in a more strategic position to maintain his relevance as he grows older. Like his childish roles, Osita's mature roles also gained a lot of attention as he continued to thrill his fans with his new antics.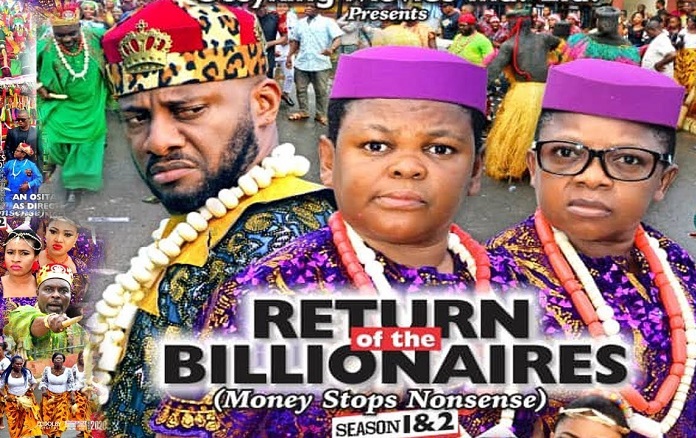 The multi-faceted actor's career is also known to have earned very prestigious rewards as his popularity spread across Nigeria and beyond. He was given the notable Lifetime Achievement Award at the 2007 African Magic Movie Awards. A couple of years later in 2011, Osita was given the privilege to become a Member of the Order of the Federal Republic (MFR) – a prestigious national honor bestowed on him by President Goodluck Jonathan for his relentless efforts to grow the Nigerian Film Industry.
Sometime in 2019, Osita Iheme was once more in the news for his renowned performance in the hit comedy, Aki na Ukwa. The memes of his character began to trend on Twitter and a lot of people began to post old clips of his hilarious moments in different films. This went on to earn the actor more fans, especially at the global level since social media has no limits when it comes to reaching out to the world.
Recap of His Career Progress and Successes
He burst into a new phase as an actor with his mature roles
Osita Iheme is a Member of the Order of the Federal Republic (MFR)
He has received a Lifetime Achievement Award
Here's a List Of Osita Iheme's Popular Films
An A-list actor, Osita Iheme has been featured in hundreds of films since he began his career in the early 2000s. Some of these movies have been quite remarkable and they include:
Aki na Ukwa (2002)
Baby Police (2003)
2 Rats (2003)
Daddy Must Obey (2004)
Columbia Connection (2004)
American Husband (2004)
Big Daddies (2004)
Holy Diamond (2005)
I Think Twice (2005)
Secret Adventure (2005)
Spoiler (2005)
Village Boys (2005)
Colours of Emotion (2005)
Final World Cup (2005)
Reggae Boys (2005)
Boys from Holland (2006)
Brain Box (2006)
Remote Control (2006)
Stubborn Flies (2007)
Markus D Millionare (2008)
Double Mama (2010)
Mirror Boy (2010)
The Self-Destruction of Little Mark (2017)
Games Men Play 5: Computer Game is our Game (2018)
The Popular Actor Actually Comes From A Humble Background
The celebrated Nigerian actor might be living a very glamorous life now but that has not always been the norm for this young man. He actually comes from a very poor family who struggled to put food on the table. His parents, Herbert and Augustine Iheme also had 4 other children apart from Osita however, not much is known about his siblings.
Like most people who usually relocate to other parts of Nigeria in search of greener pastures, the same applied to Osita's family. They made Abia State their home although they are indigenes of Mbaitoli, Imo State. However, the kind of profession his parents pursued has not been revealed.  It would hereby not be wrong to refer to the actor as a full-bred Aba Boy as his childhood days were spent in Abia State. That was also where he had both his basic and secondary education but the names of the schools he attended remain unknown but upon the successful completion of his secondary education, Osita would part from his family when he got admission to study Computer Science at the Lagos State University.
Recap of Osita's Formative Years
He was raised in Abia State even though he is a native of Mbitoli, Imo State
He completed his primary and secondary education in Abia State
He studied Computer Science at the Lagos State University