Katlego Maboe was once a man who almost had it all, the fandom, a thriving acting career, and a very beautiful family. All of a sudden, he lost it all after his relationship with his partner, Monique Muller came to an end as a result of his cheating ways and alleged domestic abuse among other scandals.
Although the TV presenter and singer-songwriter confessed to some of the allegations leveled against him, he disagreed with some claims made by his ex and her brother. Even though it brought his marriage to a sad end, the whole drama also put a dent in his character and a screeching halt on his career.
Katlego Maboe Cheated On His Partner While She Was Pregnant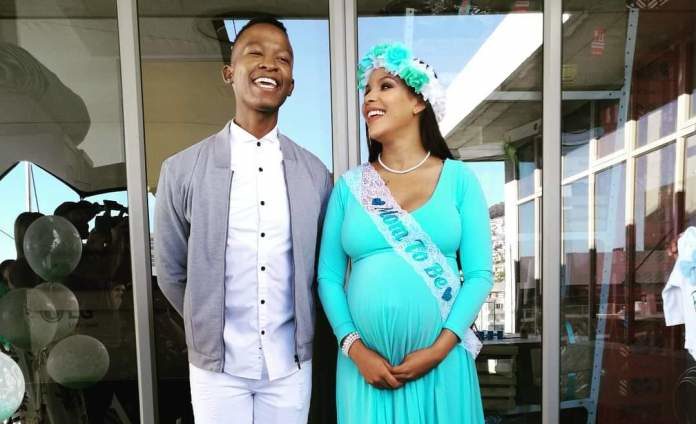 The scandal involving the TV presenter began when the news first hit social media that he was involved in a case of infidelity against his partner who has been described by some as his wife. Maboe took to his Instagram handle to indicate that he was not faithful to his partner during their time together. The cheating incident was claimed to have happened when Monique Muller was pregnant with their child, Phoenix Katlego Maboe who was born on June 26, 2018.
Before he made the post, he was initially accused by Muller on social media of ruining her life. In a video which she recorded and shared, the TV presenter was given an ultimatum to confess what he did and name the other woman involved or risk losing his family which, of course, included his son. The visibly devastated Maboe confessed that he cheated on her with another woman named Nikita Murray. According to him, they were on a date, and then they went to a hotel room where the affair took place.
When his wife asked how many times he had the affair with the said woman, the famous presenter revealed that it was only once. No further question or revelation was made as his then-partner decided to end the video.
The Presenter Was Also Accused Of Abusing Muller
And apparently abusing his wife too. This was her brothers IG stories https://t.co/fJSKDfhI1z pic.twitter.com/rs2dwWgbFV

— Farah C. Fortune (@fcfortune) October 22, 2020
Apart from the allegations of cheating leveled against him which he also confirmed, Katlego Maboe was also accused of abusing Monique Muller by none other than Muller's brother, Seth Muller. He took to social media to call out the TV presenter, for abusing his sister and trying to shut him up from speaking.
According to Seth, while Maboe was busy sharing bible verses on social media, he was also busy engaging in domestic violence against his partner and the mother of his son. He went on to claim that there was already a case of domestic violence against the singer. In a separate Instagram post, he revealed that he received a call from Maboe's lawyer threatening to have him locked up together with his friend if they continued speaking about the domestic abuse he put Muller through.
In his Instagram post, Katlego Maboe claimed that although he cheated on his partner, there was no point in time during their relationship that he abused her. He said he had always stood against the abuse of women and children and, in fact, anyone being abused.
Katlego Maboe And Muller Are Now Separated
The relationship between Katlego and Monique was one presumed to last long. Unfortunately, it has now all ended in a very sad and unpleasant manner for both of them.
According to the TV presenter, while confirming on his Instagram that he cheated on his partner, they were going through a separation that he described as unfortunate and painful. He noted that they were a legal process is necessary since a child was involved.
He said he preferred to deal with the whole thing privately, for the sake of their child which was all that mattered to him. Nothing more was revealed about the legal case.
The Woman He Had The Affair With Was His Former Colleague And A Married Woman
The woman named at the center of the whole scandal is alleged to be Nikita Murray who was revealed to be his former colleague at OUTsurance Holdings. The insurance company confirmed that they once had an employee who worked for the company a couple of years before the scandal broke and she also had the name, Nikita Murray.
She is married to a man whose name was given as Matthew, although it was not clear if the alleged infidelity affected their relationship in any way. What is known, however, is that the couple released a joint statement through their lawyer, warning the media to stop harassing them.
On the allegations that Katlego got an STD from her which he passed to his wife, she insisted that she had no hand on the disgraced star's STD case as she had gone for a test and she was negative of vuilsiekte. Although she did not deny the affair, she maintained that the video was malicious and her marriage was now only stronger.
The Dust Did Not Settle Well For Both Katlego Maboe And Monique Muller
As it is always the case with former lovers parting ways due to infidelity and allegations of domestic abuse, the dust has not settled well for the TV presenter and his former lover, as the law has been fully dragged into the whole drama.
In 2020, it was made known that Muller got a protection order against her one-time lover. This was what led to his alleged arrest on January 2, 2021, after the SABC3 presenter was accused of breaching the protection order granted against him. According to his lawyers, however, there was no truth to that as it was only his ex-partner that was trying to harass and victimize him. She claimed that there was already a case going on in a magistrate court over their issue.
Apart from that, Katlego Maboe who took the bigger hit had all OUTsurance adverts in which he featured suspended by the company from being aired. The company, while announcing that it would allow for Katlego to handle the family issue privately, would see that all material featuring him are taken off air as soon as practically possible.
Cardova Productions which employed him was also not left behind in taking disciplinary action against him. The production company noted that it had decided to drop him from appearing on The Expresso Morning Show pending when the investigation would be completed on his case of domestic abuse. The company also added that it does not condone any act of abuse, especially against women and children and so, it was taking the allegation seriously.
The Couple Only Had A Single Child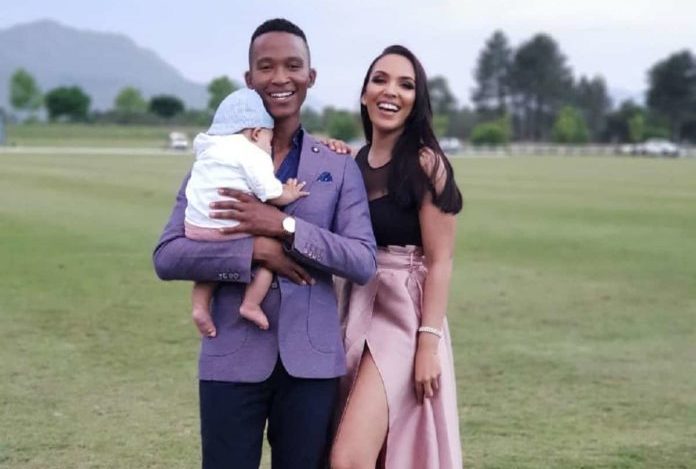 In the years that the couple had been together, which is quite a number, the then-lovers had a child together, Phoenix. They announced in January 2018 that they were expecting their bundle of joy by June of the same year. Since having him, they did not have any addition to their family.
Although the host of The Expresso Morning Show might later come to have more kids, if nothing close to a miracle happens, Monique Muller might not be able to bear more children. She revealed that following the infidelity of her then-partner, she contracted an STD which is known as (human papillomavirus infection) HPV.
According to reports, the sexually transmitted disease did so much damage to her womb that she might not be able to conceive. According to her brother, the infection had caused cancer cells which meant that she might not be able to have any child in the future.
This Is Not The First Time Katlego Maboe Was Involved In A Cheating Scandal
While this time around the case grew more than he could handle, it was not the first time that the name of the famous presenter would be linked to similar controversy. Back in 2016, he was claimed to have had something inappropriate to do with fellow presenter, Lorna Maseko.
According to reports, Katlego was in a relationship at the time when he reportedly kissed another woman who was alleged to be Lorna Maseko. He claimed that they went horse racing and after that, they had a few drinks. It was at that time that he kissed Lorna who at the time, was married.
The presenter maintained that it did not go beyond the kissing, but it still cost him his relationship. On her part, Maseko was forgiven by her husband but the marriage still later ended in divorce. It is still not known if the alleged affair had anything to do with why the marriage later ended.