Most marriages between celebrities in the Nigerian movie industry are fraught with scandals that damage their reputations. These celebs primarily practice monogamy but yet find marriage challenging to handle. People like Yoruba actor Segun Ogungbe who is polygamous and has his two wives living under the same roof, seem to be having the time of his life as he says his family lives in peace.
The movie actor first got married to Atinuke Ogungbe who has two children for him. Several years later, he got another girl, Omowumi Ajiboye, pregnant and ended up marrying her. Segun's second wife has also given the actor two kids, bringing the total number of his children to four.
Segun Ogungbe's First Wife Is An actress
Segun Ogungbe first got married to Atinuke Ogungbe, however, the details of their relationship are not known. But what we do know for sure is that Atiunke is also part of the movie industry and played a leading role in a 2017 movie by Segun. Another known fact about Atinuke is that she is the mother of the movie actor's first two children who are both grown up.
From what is perceivable, Segun's first wife seems to be a tolerant woman as she is obviously sharing her husband with the second wife in peace. She once took to her Instagram page to talk good about her co-wife.
The Actor's Second Wife is Omowunmi Ajiboye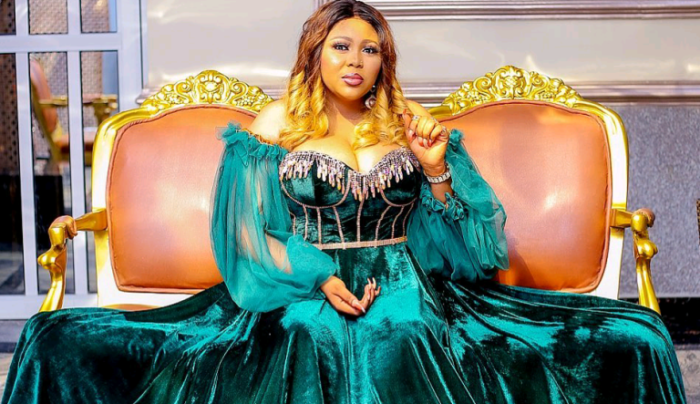 The details of his marriage to Atinuke may not be known, but Segun Ogungbe made headlines when he first hooked up with the woman who would become his second wife, Omowunmi Ajiboye. According to sources, Ajiboye was an up-and-coming actress, undergoing training at Segun's film school in 2015 when the duo became an item.
This claim was promptly debunked by the moviemaker who has insisted that Omowunmi never attended his drama school. However, he did agree that they dated for a long while before getting married.
Segun Ogungbe only decided to make Ajiboye his wife after she got pregnant with his child. The actor then made an honest woman of her before the arrival of their baby. Though the exact month of the wedding is not known, it is common knowledge that they got married in 2015. Before the end of that year, Ajiboye gave birth to a beautiful baby boy – her first baby and Segun's third child. Their second child together is also a boy who arrived on the 30th of May, 2020.
The proud papa who described the baby as his own spitting image wasted no time in sharing the good news with fans via Instagram. On her own part, Ajiboye also shared photos of her baby bump on social media.
Omowunmi and Atinuke Were Reportedly Best Friends Before Segun Ogungbe Made Them His Wives
Fans never really believed that Segun Ogungbe was polygamous until he celebrated his birthday. The actor's birthday bash led his two dutiful wives to take to Instagram to wish him well. First, we saw Atinuke with her birthday wishes before Omowunmi posted hers. The junior wife then threw a surprise birthday party for Segun with several of their celeb friends in attendance. With the birthday done and dusted, it then became glaringly clear that the popular Yoruba actor is in real fact, a polygamist.
As expected, speculations soon began to run rife as tidbits of info about the actor's love life started flying around. Notable among the whispers that sneaked around was that both Atinuke and Omowunmi were best friends before they became co-wives. In fact, the rumor mongers painted an interesting picture of how Segun slept with his wife's best friend and later proceeded to make her his wife number two. Comparing Segun with his late actor and moviemaker uncle, Akin Ogungbe, who was survived by 20 wives a total of 50 children, fans hinted that Segun might be towing the same path.
Segun Debunks The Rumors That His Two Wives Were Best Friends
As the speculations caught fire, Segun Ogungbe wasted no time in arresting the situation. According to the Yoruba movie maker, it was the fault of an old flame who wanted him to marry her. However, as at that time, he was not in a position to handle two wives, a situation which he explained to the said lady who according to him, was not part of the movie world. Segun who consciously omitted to mention the lady's name said she got very angry upon hearing that he has married a second wife who was already expecting a child for him.
Segun said it was the said woman who took to Facebook to spread false info that he impregnated his wife's best friend. All these happened because of the fact that he said no to her marriage proposal back then. Talking further, the Yoruba movie star expressed his displeasure at people who are quick to swallow misinformation without making attempts to confirm the real facts.
Other members of Segun Ogungbe's family have further debunked the rumors. Atinuke first took to Instagram to share a post saying that sharing a husband is not something that any woman would happily do, but she became Omawunmi's best friend thanks to the unity, respect, and love they have for their husband. They were never friends before marriage. On her own part, the junior wife also said the same thing – they became best friends because Shegun's happiness is their priority.
Segun Reveals Why He Didn't Sue The Lady
People were far from satisfied with Segun Ogungbe's explanation as many asked why he didn't drag the said lady to court. When quizzed about this, Segun gave a few unconvincing reasons. First, he said he took to silence as he felt it would be golden, then he went on about people having the right to freedom of speech and the lady was at liberty to say whatever she wanted. Segun's last reason was that ignoring the woman was a way of cutting things short as he felt the matter would have been more prolonged if he had given her a response and all he wanted was for it to end.
The Actor Claims To Be Enjoying a Peaceful Home With Both Wives Under One Roof
With his busy schedule as an actor and a moviemaker, it completely beats fans and the general public how Segun Ogungbe will also be coping with polygamy. Saturday Beats, in an interview session, quizzed him about this, and in his response, the father of four said he is in actual fact enjoying a tranquil home with his two wives and their children living under the same roof. The actor urged the public to disregard the rumors that have been making the rounds about his wives being at loggerheads.
Going on, Segun reiterated that his household is peaceful, thanking God for blessing him with understanding wives who are tolerant of each other. God, he said is the only one that grants a happy home. The actor left a word for people who are expecting him to take 20 wives and have 50 children like his late uncle; he advised them to mind their business.
The Movie Star and Movie Maker is a Father of Four
From his two wives, Segun Ogungbe has a total of four children. The first two are from Atinuke while the last two are his kids with Omowunmi Ajibade. Out of his four, three are already showing signs of following their parents' footsteps in acting. However, the last child who was born in May 2020 is still a baby and with time, he may also indicate interest in the performing arts.
Femi Ogungbe
Segun's first child is a boy named Femi Ogungbe. Though his date of birth is not known, the youngster is already playing juvenile roles in the entertainment industry. Besides, he is fast gaining popularity as a kid actor and might turn out to be the next big thing. Femi has graced the screen in a few movies, especially those from his dad's movie production portfolio. Needless to say, Segun Ogungbe is on hand to guide his son as he takes steps into the acting world.
Fisayomi Ogungbe
Segun's second child also came from his first wife, Atinuke, and she is the actor's only daughter. Just like her brother, the young lady's birth details are not out in the open but she has also made a foray into the movies. If the way Fisayomi is going is anything to go by, the young lady will soon be a great force in the Yoruba movie scene.
Obadara Ogungbe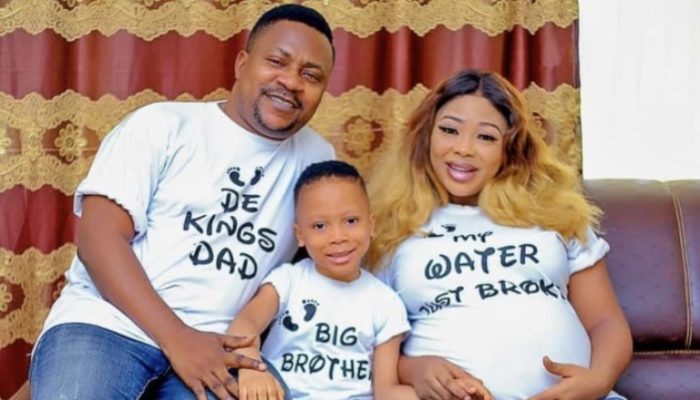 Born in 2015 by his second wife, Segun Ogungbe's third child is Obadara Ogungbe. Obadara is still a little boy but he has earned the nickname "king of swagger". Seeing his photos on social media, one can easily mistake him for a child model and many who have seen the young lad's pose in pictures believe that he would be great as a model. However, only time will tell if the boy will later toe the line of modeling, but he is already into acting, gracing the screen in a few movies.