Daniel Weber may not have the name and status of his amiable wife, Sunny Leone, on the acting scene yet, but the American actor, producer, and entrepreneur is not one to back down due to the obvious reversals in his career. Plus, he continues to remain a strong support to his wife and mother of his three children, working as her professional manager. Daniel Weber also pursues his interest in music; performing in rock band shows and events. He is the lead guitarist of the hard rock band, The Disparrows. While the unsung hero may not seem like a hero to some, this article is set to give you reasons to see otherwise.
Who is Daniel Weber? 
Daniel Weber was born in Massapequa in New York, United States, on October 20, 1978, to parents Tommy and Tzipora Weber. His parents worked in the private sector; his father being a successful businessman and his mother, a corporate executive. Asides that, not so much is known about Weber's childhood, early education, or siblings except that he attended Ohio State University in Columbus, where he obtained a college degree. Although early contacts proved that Daniel Weber relished cooking, he didn't consider it as an area worth his attention. Music won his heart from the start.
How He Began His Career
After participating in rock shows for a while, Weber saw the need to form something unique. In 2010, together with his four music buddies formed a hard rock band which they called The Disparrows. On the band, he became the lead guitarist, performing under the stage name, Dirrty. That same year, Weber featured in the found-footage comedy film, The Virginity Hit; alongside Sunny Leone. The film was sort of stillbirth and never made it commercially.
Not one to give up, the same year, Weber and his newfound professional partner, Leone, co-directed the adult film, All Sunny All the Time. The film starred Sadie West and Capri Cavanni, and Sunny Leone herself. The project was relatively successful.
Weber later made his first appearance in the Bollywood scene in a cameo role in the Hindi comedy thriller flick, Jackpot. The film featured the likes of Naseeruddin Shah and Sachiin J Joshi but fell below their expectations. Daniel Weber again appeared in a cameo role as a pilot in the 2015 thriller-drama, Ek Paheli Leela. This time, the film turned out to be a commercial success and even had its soundtrack receiving generally positive reviews.
Today, Daniel Weber operates a production house, Suncity Media and Entertainment where he not only works as a manager for the joint production house but also for his wife, Sunny Leone. In case you're wondering what that means, Weber thoroughly examines the movie, TV or music video projects offered to Sunny Leon and then objectively selects the projects that she would work on, for her professional success.
One of the hardest decisions Weber has made in his managing role is allowing his client, who happens to be his wife, participate in the Indian reality TV show, Bigg Boss. According to sources, Daniel Weber believed that her appearance on the show might spark controversy, thus he rejected it.
Read Also: Patty Smyth – Bio, Net Worth, Age, Facts About John McEnroe's Wife
However, he had a change of mind after an honest discussion with Leone herself. A "yes" from Daniel saw Sunny feature as a wild card participant in the fifth season of Big Boss in 2011. Daniel Weber also helped secure a starring role for Daniel Peterson in the Hindi thriller, Beiimaan Love. The film also featured Rajneesh Duggal and starred Sunny Leone. However, the outcome was less than desired as the movie got several negative reviews on release.
Daniel Weber's Relationship with Wife Sunny Leone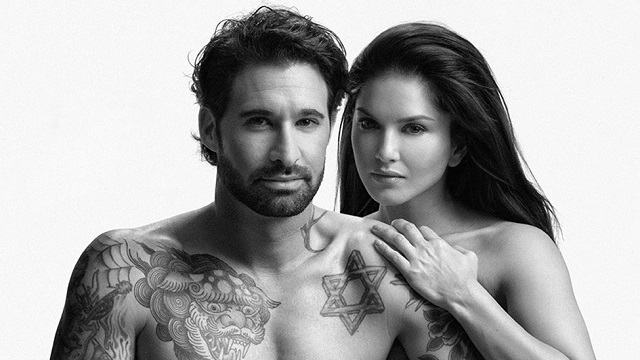 Although happily married, some fans still find it hard to believe Daniel Weber settled for Sunny Leone, especially as her history shows her to be an adult movie actress. Going by the real name Karenjit Kaur Vohra, Leone starred in several movies some of her fan base (especially in India) still find disturbing. The mother of three has finally settled into a less controversial lifestyle, perhaps for posterity's sake.
Going by the records, Daniel Weber and Sunny Leone first met at an award show. At first, she refused any of his advances and would not go on a date with him. She eventually caved in to his persistence and fell in love with him. Their love story reached a significant milestone on January 20, 2011, when they tied the knot. The couple opted for a traditional Sikh wedding at a Gurdwara. After adopting a 21-month old girl— Nisha Kaur Weber—from Maharashtra in July 2017, the couple welcomed their twin boys— Asher and Noah—through surrogacy, on March 4, 2018.