Blessed with stunning good looks, Thembeka Ngcobo is a beautiful South African woman who rose to prominence after she became the wife of the South African Minister of Police, Bheki Cele. From obscurity, Ngcobo rose to become one of the most talked-about South African women when her marriage to the police chief was held. One of the reasons for this is the fact that Bheki Cele himself had always been a controversial person who has made headlines with some of his controversial comments in the past. Thus, the public yearned to know exactly who he was marrying and how he got to meet her in the first place.
When it was found out that Bheki Cele and Thembeka Ngcobo were married, the couple became the hottest topic of gossip in South Africa. One of the most discussed things about the couple is the huge age difference between them. Ngcobo's exact day and month of birth are unknown but, according to reports, she was born in 1978. This means she is about 45 years old. Her husband, on the other hand, is more than 20 years older than her.
Thembeka Ngcobo Met Bheki Cele At A Dinner Party
Thembeka Ngcobo and Bheki Cele first set eyes on each other in 2009. The couple met at the inauguration dinner party of KZN Premier, Zweli Mkhize. They were both guests at the event. Even though the event was packed with people, Bheki Cele managed to set his eyes on Thembeka Ngcobo and was promptly blown away by her beauty.
The police chief eventually made contact with Ngcobo and they got talking, with Ngcobo taking a liking to him afterward. They linked up after the event was over and took things to the next level romantically.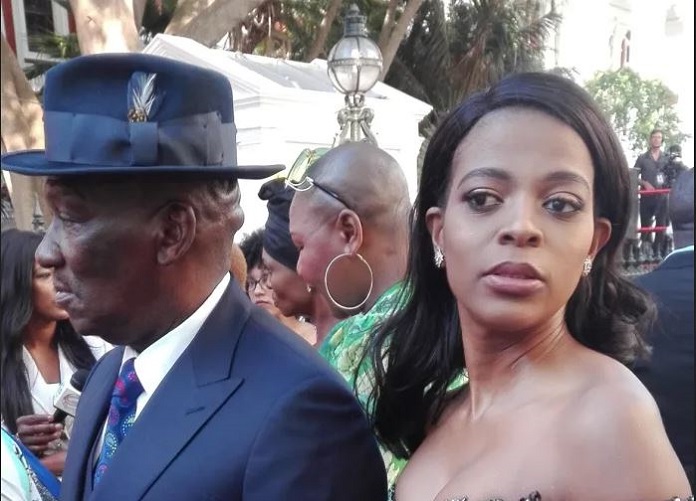 Thembeka Ngcobo Is 26 Years Younger Than Bheki Cele
At the time of their first meeting in 2009, Bheki Cele, who was born in 1952, was about 58 years old and Thembeka Ngcobo was only 32 years old. This means there was an incredible 26 years age gap between the two that night.
Considering the huge age difference between the two of them, the last thing one expected was an instant spark of romantic interest between them, however, this is exactly what happened. Bheki Cele explained that the moment he set his eyes on Ngcobo, he got swept away by her ravishing physical beauty and also by her grace and inner beauty. According to him, he knew she was the one for him the minute he saw her.
They Had The 'Wedding Of The Year' In 2010
Bheki Cele did not waste time in taking Thembeka Ngcobo to the altar. By the very next year, in 2010, their wedding bells were already ringing. Known to be a very flamboyant man, Bheki Cele was determined to make the wedding a 'wedding of the year' type of event and this was what happened.
The wedding took place in October 2010 and was the talk of the town. It was attended by between 300 to 350 people, including some of the most important personalities in South Africa. In fact, the president at the time, Jacob Zuma, Minister of Justice Jeff Radebe, and billionaire Robert Gumede were all in attendance. Other top personalities including former SABC boss Dali Mpufo, soccer mogul Irvin Khoza, and KZN premier Zweli Mkhize also stormed the venue of the big wedding which was held at the prestigious Lynton Hall in KwaZulu Natal.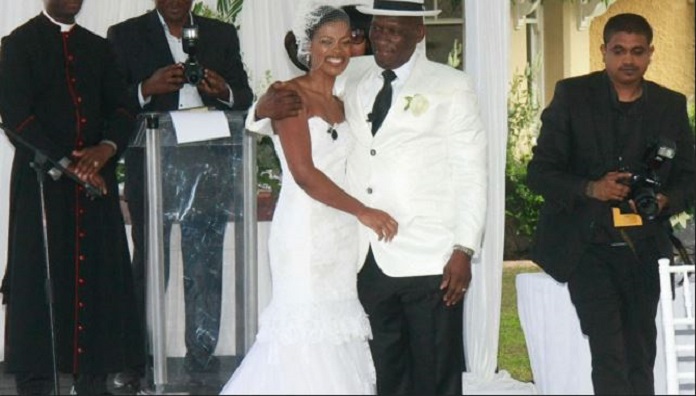 On the day of the wedding, convoys of gleaming cars belonging to A-listers who drove in their flashy wheels to the event were seen all over the venue of the event. Also, political heavyweights as well as very high-profile socialites and influential business people attended the highly publicized wedding. The food that guests ate was top-notch and was handled by the award-winning celebrity chef, Andrew Draper. It was, indeed, a 'wedding of the year'.
As expected, both Thembeka Ngcobo and her husband, Bheki Cele, looked their very best at the event. Thembeka Ngcobo was clad in a fabulous Kluk CGDT dress while Bheki Cele looked dapper in his trademark Panama hat and tailored suit. Considering the status of the people in attendance at the event, the venue of the wedding was heavily guarded with security officers in every corner. Attendance was strictly by invitation and even the press could not have easy access to cover the ceremony.
Some People Kicked Against The Union
Despite the huge buzz that the wedding of Thembeka Ngcobo and Bheki Cele caused, the union was kicked against by some people. Most of the criticism against the couple targeted the huge age difference between the husband and wife. Many were of the opinion that Bheki Cele should have gone for someone in his own age group and not run after a much younger lady who was young enough to be his daughter.
Other persons criticized the lavish nature of the wedding which they said was just to show and 'torment' those who cannot afford to have weddings like that. In any case, Thembeka Ngcobo and Bheki Cele waved the criticisms aside and moved on with their lives. In fact, Cele promised to thrill his new wife even more by taking her on a honeymoon to a secret but very and delightful destination.
They Have Been Married For Than A Decade
Despite the initial criticisms that greeted their marriage, the couple has now been married for more than a decade. This is very commendable considering that we live in an age when marriages happen quickly and collapse just as fast. Despite the huge age gap between the husband and wife, their union has now outlasted many celebrity weddings with couples who are of the same age bracket.
Since their 'wedding of the year' was held, Thembeka Ngcobo and Bheki Cele have kept their private life mainly out of the spotlight and this strategy seems to be working out just fine at the moment. It is noteworthy that since their marriage, there has been no report of the couple welcoming any children together.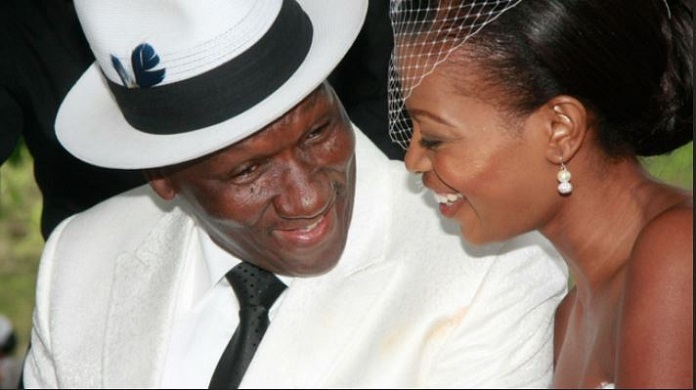 Bheki Cele Has Been Married Before
Thembeka Ngcobo is not the first woman that Bheki Cele married. He was married before and divorced. Before meeting Thembeka, Cele was married to a woman called Thanda Ngcobo. It is not very clear how many years they spent together before they parted ways. However, they were divorced before he met Thembeka Ngcobo.
Interestingly, reports have shown that Bheki Cele has been romantically linked to other women whose last names are Ngcobo. The police chief reportedly had a romantic relationship with a former continuity presenter called Zama Ngcobo and also had a long-term relationship with another woman called Bongiwe Ngcobo. It would appear that Bheki Cele loves women with the surname Ngcobo. There are no reports about whether or not the police chief had any children before marrying Thembeka.
On her path, very little is known about Thembeka Ngcobo and what she did before marrying Bheki Cele. However, reports have shown that she worked in Tshwane as a Metrorail communication officer before she became Cele's wife.