Companies have great roles to play in the economic growth of a country and South Africa is one of those African countries that has benefited from advanced industries. The country's economy was revolutionized in the late 19th century when diamonds and gold were discovered there, after which extensive investment from foreign capital followed. With an economic policy that is aimed primarily at sustaining growth and achieving a measure of industrial self-sufficiency, the southern African country is now one of the most developed economies in Africa, the second-largest on the continent (after Nigeria). The country is home to some of the largest companies in Africa and thanks to the magnificent impact of these companies, South Africa has enjoyed benefits that include economic stability, increase in foreign exchange reserve, improved balance of payment and government revenue, improved investments, and good standard of living.
There are various ways to measure or evaluate a company's impact on the country, including market value and the number of employees it has. South Africa does boast of companies that are not only valuable in the market but are also doing a great job in managing the labor force. So, while Apple, Amazon, Microsoft, Alphabet, and Facebook continue in the tight race for the title of the largest and most valuable publicly-traded companies in the world, these companies in South Africa are at their best in maintaining their titles as the largest in South Africa and some parts of the African continent. Let's go on to take a quick look at the largest companies in South Africa so far.
Largest Companies In South Africa Right Now And Their Market Value
1. FirstRand Limited (FSR)
Founded: 1998
Industry: Financial Services, Banking Services
Market Value: $12.4B
Headquarters: Johannesburg, South Africa
Number of Employees: 49,233
Founder:

 

Gerrit Ferreira, Lauritz Dippenaar, Paul Kenneth Harris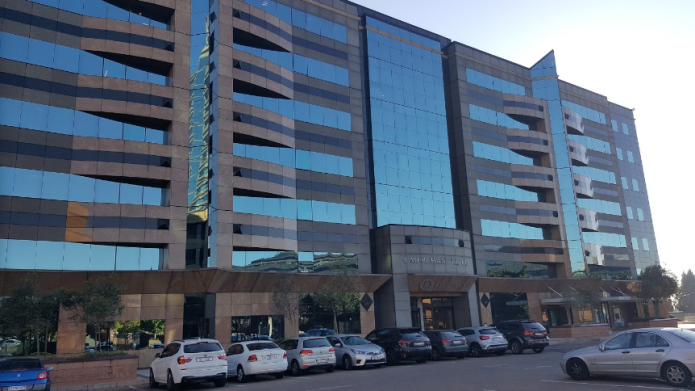 FirstRand Limited is a group of financial service providers based in South Africa with branches in sub-Saharan Africa, India, and the United Kingdom. The company is one of the largest financial institutions in South Africa. It has surplus capital for investments across the African continent, allowing it to expand its geographic reach and revenue streams, to the benefit of those who buy the shares. The company's focus is on the facilitation of transactions, lending, and provision of investment/insurance products.
In terms of market capitalization, FirstRand is the largest financial institution in Africa. It is listed for trade on both the JSE and Namibian Stock Exchange. As of 2020, it has 111 billion USD of total assets and 1.1 billion USD of normalized earnings. In addition to South Africa, FirstRand Limited operates in eight key African countries, namely, Botswana, Namibia, Swaziland, Lesotho, Mozambique, Tanzania, Ghana, and Nigeria. The group also has branches in London, Guernsey, and India.
2. Standard Bank Group
Founded: 1862
Products: Commercial Banking, Foreign Currency Exchange
Insurance etc
Industry: Banking
Market Value: $8.9B
Headquarter: Johannesburg, South Africa
Number of Employees: 50,691
Founder: John Paterson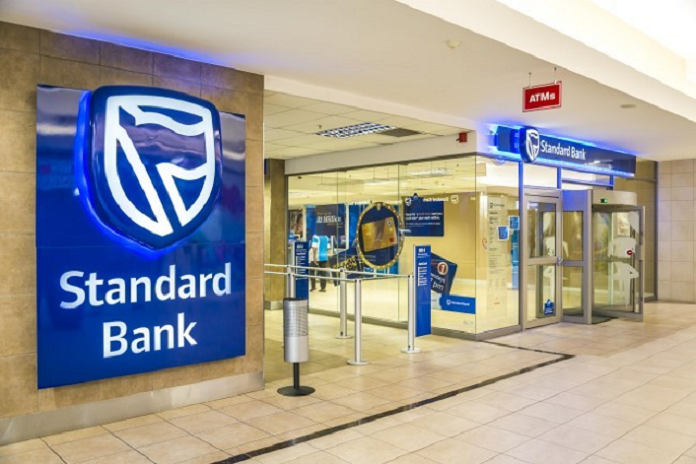 Recognized as Africa's biggest lender by assets, Standard Bank group started off as a South African subsidiary of the British overseas bank Standard Bank, under the name The Standard Bank of South Africa. Shortly after beginning its operation in 1863 in Port Elizabeth, South Africa, the company merged with several other banks, including the Commercial Bank of Port Elizabeth, the Colesberg Bank, the British Kaffrarian Bank, and the Fauresmith Bank. By 1992, the bank had already begun expansion to other African countries, including Ivory Coast, Mozambique, Malawi, Nigeria, and Tanzania.
Today, the financial group has approximately 560 branches and over 1,770 ATMs on the African continent. Furthermore, the bank is known to offer transactional banking, saving, borrowing, lending, investment, insurance, risk management, wealth management, and advisory services. It operates through the following business units: Personal and Business Banking; Corporate and Investment Banking; Central and Other; Banking Activities; Other Banking Interests; and Liberty.
While the Corporate and Investment Banking business unit of the bank provides corporate and investment banking services to parastatals, governments, larger corporate bodies, financial institutions, and international counterparties, its Personal and Business Banking business unit focuses on offering banking and other financial services to individual customers and small to medium-sized enterprises.
3. Naspers Limited (NPN)
Founded: 1915
Industry: E-commerce, fintech, food delivery
Market Value: $87.810 Billion USD
Headquarters: Cape Town, South Africa
Number of Employees: $67.8B
Founder: Jannie Marais & W.A. Hofmeyr
Ranking 931 in the world market value, the multinational consumer internet company headquartered in South Africa, Naspers Limited, remains one of the largest technology investors in the world. It runs some of the world's leading internet platforms with sizeable investments in associates such as Tencent, Mail.ru, MakeMyTrip Ltd., and Delivery.
Naspers started off as a publisher and printer of newspapers and magazines until December 1914, when a group of prominent Cape Afrikaners decided to form a publishing company that would support Afrikaner nationalism. By 1915, the company published the Afrikaans language daily De Burger. Three years after, the company added book publishing to its portfolio, making it one of Africa's most significant media hubs. Naspers began to operate as a media company in 1985, after launching its first pay-TV system and today, it has grown into a global internet group set to list its international assets in Amsterdam under the name "Prosus". Naspers operates in the consumer internet industry worldwide. The company builds various companies that empower people and enrich communities.
4. Absa Bank
Founded: 1991
Industry: Banking, Financial Services, Investment Services, Insurance services
Product: Commercial banking, financial services, retail banking, credit cards, etc.
Market Value: $4.1B
Headquarters: Johannesburg, South Africa
Founder: Wendy Lucas-Bull (Group chairman)
Absa Group Limited (ABGL) was founded through the merger of financial service providers United Bank (South Africa), the Allied Bank (South Africa), the Volkskas Bank Group, and certain interests of the Sage Group. The company is formerly known as Barclays Africa Group Limited) and originally Amalgamated Banks of South Africa. The South African-based financial services group offers personal and business banking, credit cards, corporate and investment banking. It is also into wealth and investment management, as well as bancassurance.
Aside from South Africa, ABGL is also known as the majority shareholder of 11 banks located in Botswana, Ghana, Kenya, Mauritius, Mozambique, Seychelles, South Africa, Tanzania (two entities), Uganda, and Zambia. The group maintains representative offices in Namibia and Nigeria. Majority shareholders in the company include:
Barclays plc (UK)
Public Investment Corporation (SA)
Old Mutual Asset Managers (SA)
BlackRock, Inc. (USA, UK)
FIL Limited (UK)
Deutsche Securities
Prudential Investment (SA)
Citigroup Global Markets
The Vanguard Group (US, AU)
Schroders Plc
5. Old Mutual
Founded: 17 May 1845
Products: Life insurance, savings, and investment
asset management banking, short-term insurance
Industry: Financial services
Market Value: $3.4B
Headquarter: Johannesburg, South Africa
Number of Employees: 31,000 (2018)
Founder(s): John Fairbairn, Saul Solomon, others
When John Fairbairn founded Old Mutual Limited with several other prominent Cape Town figures such as the liberal politician Saul Solomon, it was known as The Mutual Life Assurance Society of the Cape of Good Hope before it was changed to The South Africa Mutual Life Assurance Society in 1885. The company's acquisition of a major shareholding in the newly formed Mutual & Federal in 1970 and 2009, led to its new name as Old Mutual Insure on 5 June 2017. Today, the company is a part of the Old Mutual Emerging Markets business.
Old Mutual Limited is a pan-African investment, savings, insurance, and banking group. It is listed on the Johannesburg, Zimbabwe, Namibia, and Botswana Stock Exchange markets. The company also operates in countries like Malawi, Ghana, Nigeria, and Swaziland. Its subsidiaries also include UAP Old Mutual Group, UAP Old Mutual Holdings, and Faulu Microfinance Bank Limited.
6. Sanlam
Founded:

8 June 1918

Industry: Insurance, asset management, wealth management, investments
Market Value: $6.7B
Headquarters:

Bellville, Cape Town, South Africa

Number of Employees: 20,787
Founder: Abigail Mukhuba (CFO), Elias Masilela (Chairman)
This is a financial services group based in South Africa regarded as the largest insurance company in Africa. The company was founded in 1918, formed as a life insurance company but today, it has diversified into financial services with its five business clusters comprising of Sanlam Personal Finance, Sanlam Emerging Markets, Sanlam Investments, Sanlam Corporate, and Santam.
Sanlam's areas of expertise include insurance (life and general), financial planning, retirement annuities, asset management, trusts, wills, short-term insurance, risk management, and capital market activities, investment, and wealth. Sanlam has some very profitable businesses and prized assets, such as a 60% shareholding in Santam, and has grown non-SA earnings over the past few years.
In addition to South Africa, the group also operates in countries like Namibia, Botswana, Swaziland, Zimbabwe, Mauritius, Malawi, Zambia, Tanzania, Rwanda, Uganda, Kenya, Ghana, Nigeria, Mozambique, India, Malaysia, and the UK.
7. Nedbank
Founded: 1 March 1888
Industry: Banking
Products: Financial services
Market Value: $2.8B
Headquarters: Sandton, South Africa
Number of employees: 31,277 (2018)
Founder(s): Mike Brown (CEO), Raisibe Morathi (CFO), Mfundo Nkuhlu (COO)
The Nedbank Group is a well-known financial services company that offers wholesale and retail banking services, as well as insurance, asset management, and wealth management. The group's primary market is in South Africa but it also operates in six other countries in the Southern African Development Community (SADC), through subsidiaries and banks in Eswatini, Lesotho, Malawi, Mozambique, Namibia, and Zimbabwe, as well as offices in Angola and Kenya. Nedbank's acquisition of a 20% associate stake in Ecobank in 2014, brought about the Nedbank-Ecobank Alliance which is now considered as the largest banking network in Africa, with more than 2,000 branches in 39 countries.
Nedbank was founded in 1888 in Amsterdam as the "Dutch Bank and Credit Union for South Africa". By 1903, the bank was renamed "Dutch Bank for South Africa" and two years after, it expanded to London. Although the group split in 1951, thereby renaming its South African counterpart as Nederlandse Bank in Suid-Afrika/Netherlands Bank of South Africa (NBSA), it was able to regain its stand in South Africa as the South African shareholders increased. By 1969, the company became 100% South African-owned. Outside Africa, Nedbank has offices to provide international financial services for African-based clients in Guernsey, Isle of Man, Jersey, the United Kingdom, and the United Arab Emirates.
8. MTN Group
Founded: 1994
Industry: Telecommunications
Products: Communication services
Market Value: 7.324 Billion USD
Headquarters: Johannesburg, South Africa
Number of employees: 19,288 (2020)
Founder(s): Leena Jaitley
MTN started off as M-Cell with assistance from the South African government and through the years, the company has maintained a key position in South African telecommunication, despite hard competitions from Vodacom, Cell C, and Telkom Mobile.
MTN offers voice, data, and digital services to retail customers in 21 countries and also offers enterprise solutions to corporate and public sector customers in a total of 23 countries. The headquarters is in South Africa.
In 2019, MTN reached 95% 4G coverage across South Africa – delivering high-capacity 4G in cities and broad 3G coverage in rural areas. It is said to be the company's biggest success as this gives almost all of South Africa access to new online services through a global, strong-performing network.
9. Sasol
Founded: 1950
Industry: Oil and Gas Chemical
Market Value: 5.727 Billion USD
Headquarters: Sandton, South Africa
Number of Employees: 30,100
Founder: P. N. Lategan
This is an energy and chemical company based in Sandton, South Africa. The company develops and commercializes technologies, including synthetic fuels technologies, and produces different liquid fuels, chemicals, and electricity. The public company is listed on the Johannesburg Stock Exchange in South Africa and the New York Stock Exchange in the United States. Upon its formation in 1950, the company was formally incorporated as a state-owned business as South African Coal, Oil, and Gas Corporation
The structure of the Sasol group is organized into two upstream business units, three regional operating hubs, and four customer-facing strategic business units. Its production, marketing, and sales operations are spread across 31 countries in the world. These countries can be found in Southern Africa, the rest of Africa, the Americas, Europe, the Middle East (West Asia), Russia, Southeast Asia, East Asia, and Oceania.
10. Momentum Metropolitan Holdings
Founded: 2010
Industry: Insurance & Financial services
Products: Insurance and Asset Management
Market Value: $1.4B
Headquarters: Centurion, South Africa
Number of Employees: 17,976
Founder: Johnson Njeke (Chairman), Hillie Meyer (CEO)
Formerly MMI Holdings Limited, Momentum Metropolitan Holdings Limited, is a financial services group that is listed on the Johannesburg Stock Exchange. The company is one of the youngest establishments in South Africa. Through its various operating brands Metropolitan, Momentum, Guardrisk, and Eris Properties, Momentum Metropolitan Holdings Limited offers long and short-term insurance, asset management, savings, investments, and employee benefits.
MMI Holdings was formed in 2010 when Metropolitan Holdings and Momentum Group, two insurance and financial services companies in South Africa decided to merge their operations.