A woman's hair, whether natural or artificial, matters a lot. In fact, for the average African woman in general, hair care is the topmost priority on the list of her monthly care list. This is because every woman wants to be appealing and the hair is no doubt one of the physical things that determine how appealing a woman's appearance would be. Well, a woman's choice of hairstyle varies with time. Women prefer what they feel is best at a particular time and they feel they have the right to choose any hairstyle they desire.
However, in as much as every woman has the right to wear any hairstyle that she deems right and suitable, African men have a different opinion. And this is mostly because, in Africa, women are basically judged by their outward look. Some African men were interviewed and they didn't hesitate to disclose the impressions every lady's hair gives them. Listed below are what your hairstyles tell African men.
Read Also: Forget Weave! Let These Female Celebrities Who Look Stunning In Short Hair Inspire You
Women With Weaves/Wigs Or Extensions
Weaves look nice and often makes its wearer look classy but women with weaves are not so appealing to African men particularly. Just like being overly dressed, African men see such ladies as sophisticated, not confident or bold, complicated, fake, social climbers with low self-esteem, reckless spenders, unhygienic, too ambitious and Westernized. They also see them as women who normally have a hard time focusing on one thing for a long time, meaning they can change in an instant. And, there is also a possibility that they are drama queens and people who crave fun or merry-making more than what's important.
In fact, the theory behind the ill feeling of African men concerning an African woman who wears weave is that they believe most of those women wear weaves to send fake messages by trying to be who they are not. They see them as those who like to copy somebody they saw on TV or people who look classy in someone else's culture rather than making their own culture desirable. They regard such women as being materialistic and worldly. And what's more annoying to African men about weaves is the fact that most women wait long hours for a turn to spend hefty amounts to have their hair done in a continent where many live on less than $2 a day only to have it scratching them and making them ooze offensive smells a few days later.
Mohawk
Mohawk is stylish, nice-looking, and is now mainstream. But like it or not a typical African man thinks his mother and grandmother didn't have short Mohawk hairstyles and so the style doesn't define a real African woman. They assume the hairstyle is exclusively for punk women and is a brutal or wicked fashion. Black women with these hairstyles are regarded by black men as violent, ferocious, and merciless or bad women. They are seen as women with a bad attitude in the community.
Bald Headed Women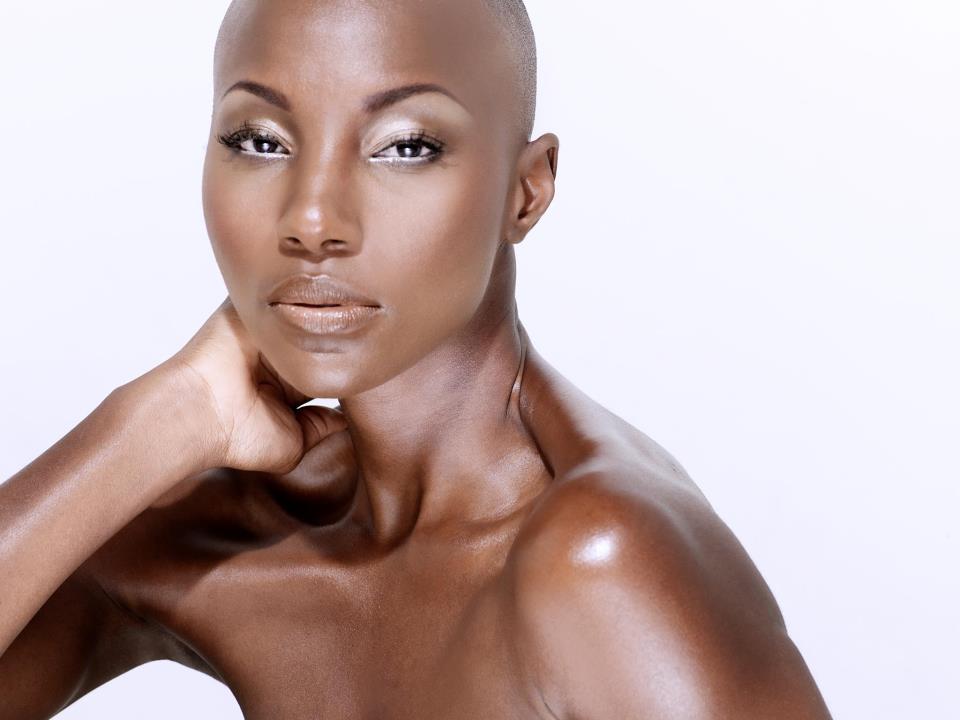 Bald hair stands out on its own and connotes something very unique. Therefore, a bald-headed woman is seen as an exceptional, bold, and a very adventurous woman. She is seen as a risk taker who is ready to be up against anything. They are seen as care-free women. Though a few men see bald women as weak, deprived, and ugly women, most African men like them for their courage, confidence, bright personality, large heart, ability to love and because, well, African men just like them. But when you want to go bald, try seeking opinions from your male friends who are honest enough to tell the whole truth and nothing but the truth about the shape of your head as this is one of the determinants of whether or not you will look nice if bald.
Women Who Prefer Braids/Cornrows
Women who choose to wear braids (box, twist, etc) are seen as true lovers of the African culture. They are thought to be proud of their African blood, culture, and heritage. African men believe they are happy and less complicated people and taking care of such women will be easy. Some other men think those women are less feminine but still want to keep it clean by taking care of their hair. Braid also tells that a woman is focused, classy, confident and patient (sitting down to make braids takes a whole lot of patience). African men believe such women take less time to dress up for appointments or dates unlike women with other hairstyles especially weaves who take a lot of time to get ready in the morning worrying too much about details and working long hours trying to get their weaves right but end up having a rough weave a few minutes they are exposed to air.
Ladies With Dreadlocks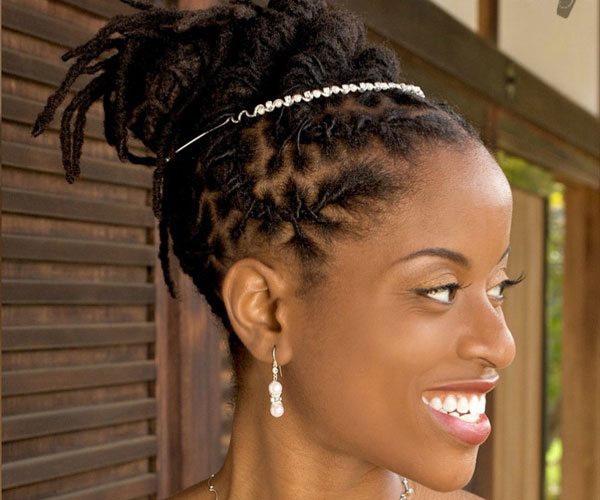 If you have dreadlocks, African men think it means you're fun-loving, free-spirited, hate to be bored, have a good sense of humor, and are emotional. They believe such women are cautious with time, honest, without sophistication and some are less feminine. Though Dreadlocks were once linked to Reggae fanatics, things have changed now. Even classy women wear dreadlocks and look stunning in them.
Ladies With Natural Hair
An African man regards any lady who chooses to keep her natural hair as being more reserved and simple than ones who don't. They consider such ladies as women who are self-assured or confident in their identity, as well as authentic or real. These women are thought to be cool and more sincere, especially for being proud of who they are. Also, men think these kind of women are easy to maintain when compared side by side with women who wear a Ksh.5,000 weave/wig.