Many schools of thought have inferred that marriage completes a woman, unfortunately, the same marriage has led to the loss of great women such as Karen Carpenter among many others who have over the years lost their lives on the grounds of abuse in marriage. Although Karen Carpenter died since the 4th day of February 1983, her husband – Thomas James Burris is fingered as a remote cause of her death owing to emotional and psychological trauma he inflicted on her which inadvertently brought her music career to an abrupt end.
This article revolves around the real estate developer, even though the substantial parts of his personal life are not in the public domain, we shall try and bring to the fore his biography, as well as other facts about the former husband of the legendary Karen Carpenter.
 Biography
Thomas James Burris is a real estate realtor by profession and a private person who became a celebrity husband of the late music goddess. His marriage with Karen Carpenter is what has brought attention to his personality. Thomas James Burris actual date of birth is uncertain, although sources speculated he was in his forties when he wedded his late wife which leaves his possible birth year in 1940s.
There is no record of his parents, his early life and education, the only detail available about the man of enigma is that he was a real estate surveyor, even though, it is not on record if he still practices that or has left it for other engagements.
How Thomas James Burris Met His Late Wife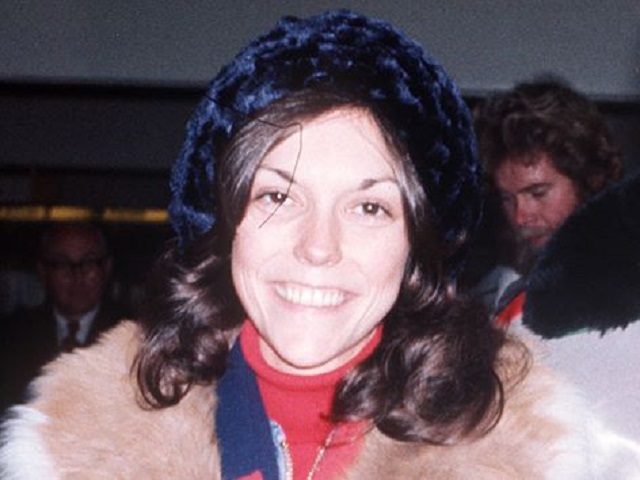 Thomas James Burris and Karen Carpenter were said to have met at a dinner at Chic Ma Maison restaurant in 1980. The exact date of their first date is unknown, but they became man and wife the same year, on August 31, 1980, in the Crystal Room of the Beverly Hill Hotels in the presence of the media.
Few months down the line, Karen Carpenter could not conceive hence was perturbed but upon investigation and fact-finding inquiries, she found out her husband had undergone a vasectomy and was incapable of impregnating her. Karen Carpenter became inconsolable as she felt deceived being she had so much wanted to be a mother. Furious and disillusioned, the rock singer filed for divorce, but in the course of finalizing the divorce, sadly, she got psychologically and emotionally depressed eventually suffering anorexia, and an eating disorder that ultimately led to her untimely demise on the 4th day of February 1983, at the age of 33.
Karen Carpenter was a musician who was born in New Haven, Connecticut, in the United States of America on March 2, 1950.  She was raised in the neighborhood of her birth before she moved to Downey, California at age 13, alongside her family. She had always desired to be a musician of repute even at her tender age. During her high school, Karen studied drums and became so good at it. In her prime, she was listed among the 100 best singers of all time by RollingStone.
She co-founded a soft rock and pop band group known as The Carpenter band in 1969 alongside her brother, Richard Carpenter. The band group was on top of their game and dropped 10 highly successful studio albums during their time, her brother, Richard Carpenter, was later addicted to drugs which forced Karen to produce a solo album in 1979 when her brother was in rehab.
Thomas James Burris's Life After Karen
The death of Karen Carpenter made Thomas disappear from the public space. Many rumored his death but the truth remains that the real estate surveyor is still very much alive but has carefully chosen to remain off the public radar. He was said to have granted an interview where he exonerated himself from the death of the late ace musician.
First Marriage
The real estate developer was said to have been married before he met his late wife Karen. In fact, he had a son from the first union, Little wonder Thomas underwent a vasectomy. However, the details of his first wife and that of his son are unavailable.
Accusations of Financial recklessness
Thomas James Burris did not only inflict physical and mental torture on Karen Carpenter but also squandered her resources and income which left Carpenter not only broke but in huge debts.