You could describe the Zimbabwean descent as a beautifully endowed, independent, elegant and charismatic person. These qualities, however, do not give a full definition of her being. The amazing damsel lives as an American singer, songwriter, dancer, record producer, a super iconic model whose style on set has been one of the best shots ever and an actress. Tinashe launched into the world with courage and has made a huge name with her angelic soprano voice. There is more to this multi-talented damsel's life which is not to be neglected; here's a detailed information about her.
Tinashe's Age & Ethnicity
She was born as the eldest child on February 6, 1993, in Lexington, Kentucky, with the full name Tinashe Jorgensen Kachingwe. She was named in the Shona language which translates to 'We are with God'; the damsel's father, Micheal, was an immigrant from Zimbabwe and of the Shona people though her mom belongs to the ethnic mix of Danish, Italian, Norwegian, Irish and English. The stunning damsel is from a mixed ethnicity but has most records pointing her to be of Zimbabwean descent.
Her elementary and junior high school days are not detailed, however, we know she attended Crescenta Valley High School where she stayed a year before leaving to chase music as a career fully. You could say that Tinashe's career path was laid out at a very tender age, her parents guided her through and let her pursue a career after her heart. Just at four, she took classes in dancing and specialized in ballet, tap, and also focused on learning jazz music. She didn't stop at that but went on various dance competitions as a member of a dance company till the age of 18.
She soon moved into acting and was privileged to score a role in top movies like Cora Unashamed (2000), Call Me Claus (2001), Masked and Anonymous (2003), and two TV series: Rocket Power (2004) and Avatar: The Last Airbender (2007). She also got a role in the TV series Out Of Jimmy's Head, and Two and a Half Men. Since then, she has acted in other movies including Holly Hobbie and Friends series, The Polar Express, to mention a few.
Her first move into the music industry was to join the five-girl band, The Stunners, founded by Colleen Ann Fitzpatrick, a few months after the band was created, they got signed with Columbia Records and also signed with Lionsgate Entertainment, working on a show on MTV. The stunning queen, in 2012, recorded her two mixtapes titled In case We Die and Reverie amazingly in her home studio. She would later sign with RCA Records and worked on her third mixtape; Black Water.
Tinashe stopped working on mixtapes and started out her first single titled 2 On, it reached the number one spot on the Rhythmic airplay chart and was number 24 on the Billboard Hot 100 in the United States of America. She further qualified for nominations for the Soul Train and BET Awards, despite the criticisms on her debut studio album Aquarius and in 2016, she won the Ivor Novello Award for Best Contemporary Song.
Tinashe categorises her kind of music as "rhythmic pop" and has spoken on blending R&B, hip-hop and an alternative music to get a perfect genre, in respect to this, we look forward to more of her musical records.
Her Parents Are Professors
Tinashe was born into a family where her mom and dad work as professors, her father; Micheal Kachingwe, teaches acting at California State Polythenic while her mom, Aimie, teaches physical therapy at the California State University Northridge.
Micheal and Amiee developed a love for each other after they met on a blind date while they were still students at the University of Iowa. Tinashe has two other siblings; Thulani and Kudzani who currently reside in Los Angeles, California but the singer resides at La Crescenta, California.
Does She Have A Boyfriend?
Tinashe suffered in the hands of bullies while in a public high school, she didn't get to attend either prom or graduation, in respect to this, it can be alleged that she didn't even have the time for relationships while in school.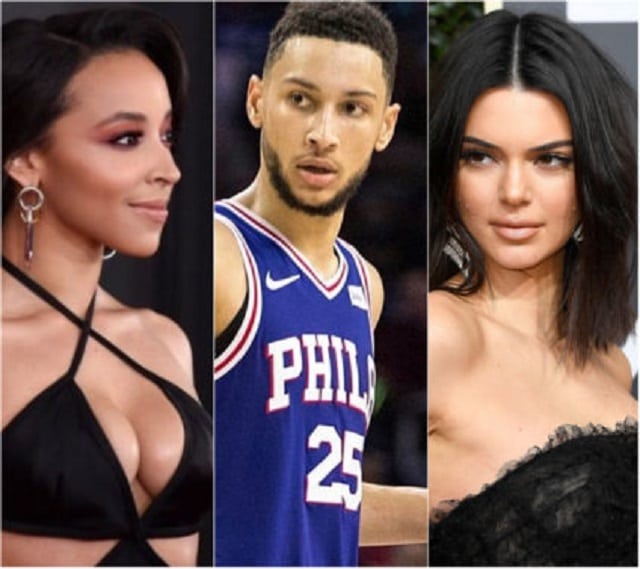 Her first known relationship was with an NBA player Ben Simmons of the Philadelphia 76ers, they dated for a year and broke up on May 25, 2018, with reasons pointing to the NBA player's illicit affair with Kendall Jenner. Surprisingly, Kendal denied the accusation while Simmons has been allegedly accused to have increased his security in order to keep Tinashe far away.
After her relationship with the NBA player, there has been no record of her current dating status, we guess she has decided to put her personal life away from the public eye.
Height
If you are a fan of the endowed damsel and you have been yearning to know the secret to her super-endowed hourglass shape, we have her secret recipe. The beauty has taken her time in the gym and has adhered to instructions from her instructor to achieve all the fitness she enjoys today. She has a slim body build, with full rounded breasts which she flaunts at ease. Tinashe measures 36-26-34 inches for her bust, waist, and hips respectively. We wouldn't leave out the fact that she has dark brown hair with black eyes and an average height of 5 ft 4 inches, weighing 58kg.
Net Worth
Being a multi-talented professional, Tianshe's net worth is expected to be impressive and she has not disappointed. Her fortune is estimated to be worth $6 million as of 2018. Since she is still young and has a lot of years ahead of her, we look forward to more figures added to her worth in the years to come.