Tom Hanks is by far one of the most beloved actors of this century. He has taken on a wide range of roles in his very long career in the movie industry, from playing the voice of Sheriff Woody in the popular and highly acclaimed animation franchise Toy Story to taking the role of Professor Robert Langdon in the several adaptations of Dan Brown's acclaimed books; The Da Vinci Code, Angels & Demons, and Inferno.
Hanks changed pace when he acted as Captain John H. Miller in the World War II movie Saving Private Ryan. Suffice to say, the English actor has had a colorful career with a lot of movies under his belt. Here is a look at his movies and TV shows ranked from best to worst, according to their box office earnings.
List of Tom Hanks Movies and TV Shows
1. Toy Story 3 (2010)
Box Office: $1,066,969,703
Production Budget: $200 million
Directed by Lee Unkrich, the third installment of the popular Pixar Animations Studio movie sees Tom Hanks, Tim Allen, Don Rickles, Joan Cusack and a host of other movie stars reprise their roles. The story continues to follow the toys of college freshman Andy as they are accidentally donated to a daycare center. They then band together to find a way back home. The movie has a 98% score on Rotten Tomatoes and a 92/100 score on Metacritic.
2. Toy Story 4 (2019)
Box Office: $960,450,892
Production Budget: $200 million
Toy Story did so well that it got a fourth installment. This time, however, it was directed by Josh Cooley who was making his directorial debut. Tom Hanks, Joan Cusack, Tim Allen, and others reprise their roles as the toys we grew to love. The story follows the toys as they are introduced to Forky, a spork converted into a toy. On Rotten Tomatoes, the movie has a solid score of 97% while it's Metacritic score is at 84 over 100.
3. The Da Vinci Code (2006)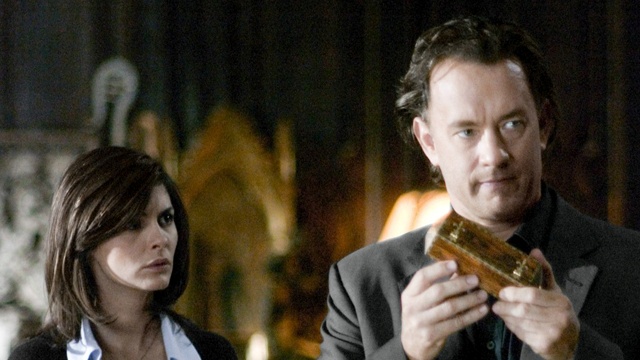 Box Office: $758,239,851
Production Budget: $125 million
The movie adaptation of Dan Brown's commercially successful novel of the same name was met with widespread controversy. Most notable was the fact that the storyline portrayed the Catholic Church as hiding a two-thousand-year-old conspiracy concerning Jesus and the Holy Grail. Despite its commercial success, the movie was mostly panned by critics, receiving a 25% rating on Rotten Tomatoes.
4. Forrest Gump (1994)
Box Office: $678,148,487
Production Budget: $55 million
Based on Winston Groom's 1986 novel of the same name, Forrest Gump follows the story of the titular character (played by Tom Hanks) through several decades of his life as he witnesses and unintentionally influences several moments in the 20th-century history of the United States. The movie has gone onto receive a 72% rating on Rotten Tomatoes and an 82/100 on Metacritic.
5. Toy Story 2 (1999)
Box Office: $497,366,869
Production Budget: $90 million
The second installment in Pixar Animations delightful tale of living toys had Tom Hanks retain his role as Sherriff Woody, a toy that is stolen by a toy collector to be put in a museum. Tim Allen, Annie Potts, Joan Cusack, and Kelsey Grammer are other actors that lend their voices to this movie. The film received a 100% rating, becoming one of the greatest animated films ever made.
6. Angels & Demons (2009)
Box Office: $485,930,816
Production Budget: $150 million
This movie was adapted from the Robert Langdon book series of the same name by acclaimed author Dan Brown. Tom Hanks returned to reprise his role from the first movie as Professor Robert Langdon. Langdon is called again for his symbology skills to track a murderer who has kidnapped four popes and plans to kill each of them from 8 pm to midnight. The movie holds a 37% rating on Rotten Tomatoes, and 48/100 on Metacritic.
7. Saving Private Ryan (1998)
Box Office: $482,349,603
Production Budget: $70 million
Directed and produced by Steven Spielberg, this war movie tells the story of Captain John H. Miller who is tasked with getting a soldier safely away from the frontlines in accordance to the Sole Survivor Policy. Tom Hanks played the role of Captain Miller and was lauded for his performance. The movie holds a Rotten Tomatoes rating of 93%, and a Metacritic score of 91/100.
8. Cast Away (2000)
Box Office: $429,632,142
Production Budget: $90 million
Cast Away tells the story of Chuck Noland, a FedEx employee played by Tom Hanks who is stranded on an uninhabited island and tries to survive after the plane he was on crashed in the South Pacific. The movie was a hit worldwide and gave Tom Hanks an Academy Award nomination for Best Actor in a Leading Role. The movie holds an 88% Rotten Tomatoes score and a 73/100 Metacritic score.
See Also: Matthew McConaughey Movies and TV Shows Ranked From Best To Worst
9. Toy Story (1995)
Box Office: $373,554,033
Production Budget: $30 million
The first entry in the critically acclaimed Toy Story franchise told a story of toys that came to life whenever humans were not present. The movie, starring Tom Hanks and Tim Allen as the voices for Woody and Buzz Lightyear respectively, told a story about both toys fighting for the affection of their owner; going from rivals to eventual friends along the way. The movie holds a rare 100% score on Rotten Tomatoes and a 95/100 on Metacritic.
10. Apollo 13 (1995)
Box Office: $355,237,933
Production Budget: $52 million
Apollo 13 is a docudrama movie that tells the tale of the aborted Apollo 13 lunar mission after the spacecraft suffers an explosion en route to the moon. It was based on the book Lost Moon: The Perilous Voyage of Apollo 13 written by Jim Lovell, who was an astronaut on the real-life craft, and Jeffrey Kluger. The movie scored 95% on Rotten Tomatoes and 77/100 on Metacritic.