Tom Holland is an English stage performer dancer and actor best known for playing the title character in Spider-Man: Homecoming (2017), a role he reprised in other Marvel Cinematic Universe films such as Avengers: Infinity War (2018) among others.
The 2017 BAFTA Rising Star Award recipient, who was diagnosed with dyslexia when he was seven years old, has used his fame to do a lot of charitable work, sponsoring a number of charities around the world who tackle different causes as well as the disease he suffered as a child.
Biography (Age)
Tom Holland was born Thomas Stanley Holland, the first of four boys to Nicola Elizabeth (née Frost) and Dominic Holland, on the 1st of June, 1996, in Kingston, South West London, England. His mother worked as a photographer while his father is a famous comedian best known for his observational stand-up comedy brand which earned him the 1993 Perrier Best Newcomer Award.
Holland attended a Roman Catholic boys-only preparatory school in Wimbledon, London called Donhead after which he went to Wimbledon College. During this time, Holland fell in love with the performing arts, taking dancing classes and impressing his teachers, which led to him being selected to perform at the 2006 Richmond Dance Festival. In 2008, he performed in the famous West End theatre in Billy Elliot the Musical, first playing a supporting character before later playing the main character to rave reviews.
After completing his secondary education in 2012, Holland enrolled at The BRIT School for Performing Arts and Technology. Meanwhile, he made his film acting debut in that same year, appearing alongside Naomi Watts and Ewan McGregor in The Impossible. His performance earned him more critical reviews as he took home the Young British Performer of the Year Award at the 2012 London Film Critics Circle Award show.
He went on to star in films like How I Live Now (2013), In the Heart of the Sea (2015) and in the BBC series Wolf Hall (2015) before he was cast to play the role of Peter Parker in the Marvel Cinematic Universe chain of movies. He made his first appearance in Captain America: Civil War (2016) before going on to star in Spider-Man: Homecoming (2017) and then in Avengers: Infinity War (2018) which were all massive box office hits. From his contract with Marvel, Holland will appear in four more movies with the franchise, after which he says he would like to become a director.
Tom Holland's Net Worth
After reportedly taking home around $250 thousand from his first appearance as Spiderman in the Marvel Cinematic Universe movie series, Tom Holland took home $1,500,000 (plus bonuses) for his role in Spiderman: Homecoming (2016). He is now said to have an estimated net worth of around $4 million.
Read Also: Andrew Garfield Bio, Relationship With Emma Stone, Net Worth, Is He Gay?
Is Zendaya His Girlfriend?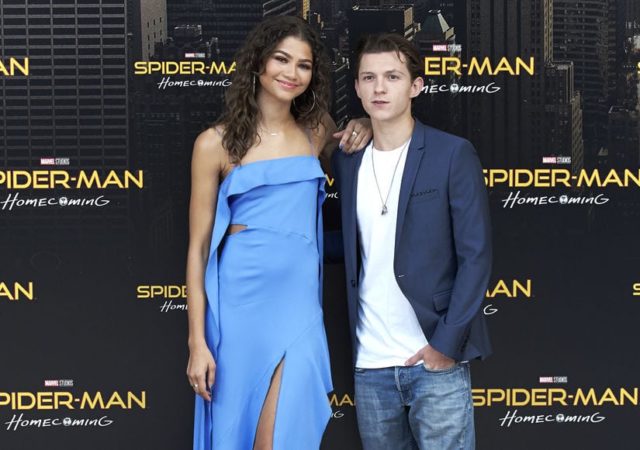 It is unclear if Tom Holland and Zendaya are indeed romantically involved, however, they have both admitted to being best of friends, leaving fans and the media to make up the rest. The rumors about a possible relationship came to light after the two starred in Spiderman: Homecoming together and were subsequently seen spending a lot of time together, going on what looked like dates and sharing pictures of themselves on their social media pages.
The speculation gained more attention after Holland was pictured leaving Zendaya's house with an overnight bag having spent the weekend there. He is also very cozy with her parents, specifically with her mother who he has posted a picture of online, which was interpreted to mean she has his approval.
Is He Gay?
Tom Holland is not gay, or at least he has not openly admitted or specified his sexual orientation. Speculations about him being gay started after pictures of him being close and playful with his best friend Harrison Osterfield, who also works as his assistant, surfaced. The two have been childhood friends and enjoy each other's company very much.
Another incident that might have fueled speculation was Holland's performance is an episode of Lip Sync Battle where he performed Rihanna's "Umbrella". The performance which was described as breathtaking, had the actor in full Riri regalia as he absolutely stole the show.
Height, Weight, and Other Facts
Birth Name: Thomas Stanley Holland
Date of Birth: 1 June 1996
Place of Birth: Kingston upon Thames, London, England
Occupation(s): Actor, Dancer
Height: 5 feet 8 inches (1.73 m)
Weight: 64 kg (141 pounds)
Zodiac Sign: Gemini