Boko Haram is a terrorist group that has destroyed and ravaged the lives and properties of Nigerians and surrounding nations. Their exploits are seen in both the central and western parts of Africa. This religious extremist group founded in 2002, has succeeded in instilling daunting fear in the lives and minds of the people. As a strategy to have their way and manipulate the government, they kidnap prominent people from time to time. Irrespective of negotiations which never works out and always has its controversies, sparing the lives of their victims is never assured, it is strictly at their discretion. The Boko Haram rebels are insistent on the establishment of a global religion – Islam; and they go about this by any available violent way possible. On the other hand, as much as the Boko Haram group claim to be fighting for "Allah", the sect kills both Christians and Muslims alike, thus it is not clear yet what their drive and purpose really are. Perhaps the religious excuse is serving as a camouflage to obtain a certain undisclosed agenda.
Religion is a very dicey and sensitive subject, enough to spark off endless/ageless fights and creating generational enemies. Boko Haram is a living evidence of this. As their name implies – "Western education is sin", they extend their hatred of the western culture to Christianity and virtually everything from the west. With this, it is clear why they take pleasure in kidnapping one expatriate after another; bombing schools and churches; killing Christians and their very own fellow worshipers whom they tag infidels probably for disapproving of their bloody tactics.
Latest discovery shows that the BH sect has split into several factions as a leader of any faction can decide to execute an operation based on their faction's purpose. it has not yet been established if they all seek support and permission from the tutelage of the main group led by Shekau. Either way, their modes of operation are all the same, they kidnap, kill and destroy. Another puzzle to the people is the source of their funds and support since they clearly have an efficient network for supply of arms and ammunition. While there are looming suspicions of possible sponsorship from Prominent Nigerians or ISIS affiliates, their most common strategy is to kidnap high-class Africans and foreigners, thereby taking advantage of the situation and making demands from foreign and African governments.
Top 10 Eminent Boko Haram Kidnaps And Raids
10. Moulin Fournier Family
On the 19th of February, 2013, a French family of seven including 4 children were abducted by the BH sect and held hostage for 2 months. According to BBC News, the family was returning from a holiday in Waza National Park, Cameroon (where they lived) when they were stopped and kidnapped by the rebels who later relocated them to a hideout in Nigeria. The father of the children, Tanguy Moulin-Fournier was a staff of a French energy company in Yaounde, GDF Suez. With the collaboration of the French government, the hostages were set free at the Cameroon-Nigerian border.
9. Chris McManus and Franco Lamolinara
Both were the victims of a failed rescue mission by the Uk and Nigerian rescue force. Chris McManus and Franco Lamolinara were both workers of Stabilini Visinoni Construction Company in Birnin Kebbi, Kebbi State of Nigeria. Chris McManus, a quantity surveyor was kidnapped in May 2011 alongside Franco, his Italian partner. The Nigerian State Security Service made arrests of those suspected of the kidnap and killing of the expatriates – Mohammed Rabiu Adam (aka Dan Hajiya), Abubakar Abdulrahman Habibu, Shitu Salihu, Abubakar Umar and Ahmed Samaila. It was established that the guilty group have been stalking the brutally killed foreigners before taking them hostage for months. On getting to the hideout to rescue them, the watch guards quickly murdered the Briton and Italian expatriates.
8. Francis Collomp
Francis is a French engineer who was captured at the site where he was working on a power project by the Ansaru group, a subsidiary of Boko Haram and then held captive for nearly a year. Abducted in Kaduna and transferred to Zaria, the smart 63-year-old by a stroke of fate escaped and saved himself from the ruthless group. In his testimony, Francis had taken advantage of the captors' prayer hour, quietly locked up the watch guard in the bathroom and made his way successfully out of the camp. He was rescued by a motorcyclist and on his request, was taken to the nearest Police Station.
7.  Bieshair Mohaman's Sons
Bieshair is the most prominent Cameroonian Muslim cleric whose sons – Bieshair Hashimir & Bieshair Cavaye Yegue were abducted by the terrorist sect. Bieshair is famous for vehemently refuting the demands and activities of the group. A raid attempted to capture him was launched, and his sons were taken in place of him. It happened in Bieshair's home, Limani town, sharing a border with Borno state, Nigeria. According to VOA News
"Cameroon's State Radio announced that 10 heavily armed men crossed over from neighboring Nigeria's Borno State, and ransacked the home of Bieshair Mohaman, the traditional ruler of Limani. "
6. Chinese Engineers
Alongside the Cameroonian VP's wife, 10 Chinese construction workers were released on the 11th of October 2014 from the sects camp when it was raided by forces. The foreign engineers were abducted in Waza, the remote northern part of Cameroon, sharing a border with Nigeria. A total number of 27 hostages were set free and flown to Yaounde, the country's capital.
5. Nigerian Policemen
In the battle between the government and the terrorists, Nigerian policemen were ambushed on October 10, 2004, in Kala-Balge. A convoy transiting over 50 policemen was attacked, in the course of which lots of lives were lost. The militant group made off with 12 policemen who were strongly speculated to have been killed by the brutal group.
4. Akaoua Babiana Amoudu Ali
Bibiana is the wife of Amoudu Ali, the Vice Prime Minister of Cameroon. On the 27th of July, 2014, the militants attacked Amoudu's family, killed some members of the family and made off with his wife. The Vice Prime minister was on his way home to celebrate Ramadan with his family, returning home in Kolofata, to meet abject disillusionment. This incident particularly raised a lot of suspicions. First, the world was marvelled at Cameroon's tactic of getting back Madam Bibiana alive. Knowing the rebellious group and their brutal nature, it was a point of interest to know why they complied and set her free. As happy as the Cameroonians were to have her back, the concern was the assurance that the government has not compromised the safety of her people and surrounding African countries by accepting any form of terms and negotiation to set the hostage free. Rumor has it that the Cameroonian government could have possibly paid them in cash and in supply of weapons and ammunition. The fear is that whatever they signed up to might adversely affect one or a host of people in West and Central Africa.
See Also: 10 World Famous People Killed By The Media
3. Seini Boukar Lamine
Seini Boukar Lamine is a local religious leader who was attacked and kidnapped on the same day that the Vice Prime minister's wife was abducted. Lamine, the eminent custodian of kofolata district was kidnapped by BH, alongside other family members, leaving about 3 people dead.
2. Setraco Construction Company
A Lebanese Construction company in Africa- Setraco Nigeria lost 4 of their Lebanese workers, an Italian, a Briton and a Greek to a Kidnap operation by Boko Haram militants on the 13th of February 2013. The rebels invaded the construction site, in Jama'are, about 200 kilometres (125 miles) from the state capital Bauchi, leaving the security guard dead. Unfortunately, none of those held hostages have been seen or heard from till date.
1. Chibok Girls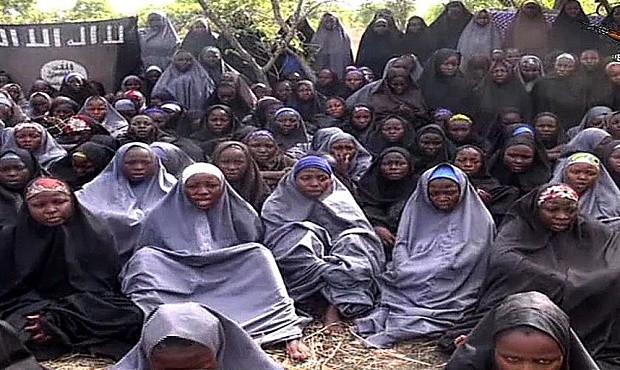 If you remember the #BringBackOurGirls campaign, then you know the story. This was the height of all kidnap cases ever in the history of Nigeria. The insurgent group raided a school in the northeast region of Nigeria and made off with over 200 girls. The tragedy was a global concern and attracted attention from all over the world. Already Nigerians over the years of BH attacks, have lost thousands of lives with many communities burnt and shattered, to crown it all, the rebels abducted 276 school girls who have not also been found till date. They were taken from their hostels in Chibok, Borno State, Nigeria, on April 15, 2014. The militants requested for the release of their arrested members, in exchange for the girls, else they will be sold (as sex slaves most probably).