It is completely absurd to refer to any course as "easy" in the university. That notwithstanding, some courses are more complex than others in terms of content and time. But, you can actually glide through any of them as long as you are ready to work extremely hard. Yes, you can have a handle on any of the hardest courses but with huge effort and hard work. Below are top 10 hardest courses to study in Kenya as Kenyan students find them to be complex, demanding, and hard.
Economics And Statistics
It may sound absurd, but surprisingly, this is one of the hardest courses to study in Kenya. It consists of huge computations that include calculus, financial accounting, economics statistics, mathematics for economics, and other theoretical courses. The most striking thing here is that people are most-likely to underrate economics. It is good you know that taking on this course could be more challenging than anything else you've done in a long time.
Medicine And Surgery
Studying Medicine and Surgery in Kenya takes six or more years of hard study. The most significant impediment, however, is the requirement for admission; one needs overall grade A or at least C including Mathematics, Physics, Biology, Chemistry, and English. It is usually unlikely that all those who got so many A's will be admitted, even though they have met the requirement. As may be expected, Medicine and Surgery require great study, sacrifice, and absolute effort to get through. In terms of content, it is like learning four different languages all at once. It is a long process that will surely make study take precedence over your social life. Of course, that would explain why doctors make the most out of the little time they have for social activities.
Telecommunication and Information Engineering
This is one of the hardest courses you can study in Kenya. It takes a longer time and also demands absolute diligence and hard work. In Kenya, Telecommunication and Information Engineering is ranked one of the most challenging courses since only the bright students take it on and excel. You have to pass through an extremely large number of other tough courses to come up on the other side. If you hardly read, going for this course may be unfavourable.
Pharmacy
I'm sure you are not puzzled seeing Pharmacy on this list. Just like Medicine and Surgery, it takes six to eight years pharmacist education program to become a pharmacist in Kenya. You have to deal with pharmaceutical science in the first four years and clinicals afterwards. Pharmacy requires huge dedication and hundred percent effort. It is hard knowing you can't just skip lectures for any reason. You must study assiduously or be embarrassed in exams.
Aeronautical Engineering
Succeeding in achieving the minimum entry requirements will not guarantee you an offer of a place to study Aeronautical Engineering in Kenya. Aeronautical Engineering comprises the representation, creation, maintenance and discarding of aircraft, aeronautical products, equipment, systems and associated services used in the aviation industry. Aeronautical engineers need to be prepared by undergoing a good programme education and training that confers professionalism in the core areas of aeronautical engineering & science, mathematics, and Information & Computer Technology (ICT). You also need to acquire a good knowledge in other engineering disciplines such as mechanical and electrical/electronic engineering. The requirements are also an indication of how tough it can get, and include average grade C in Kenya Certificates of Secondary School (KCSE). It requires an extra effort to excel as it demands extreme thoroughness.
Mathematics and Computer Science
Mathematics and Computer Science is a joint degree that requires students to have a combination of mathematical reasoning with a huge understanding of computing. This course, without doubt, is among the hardest courses to study in any Kenyan university. Of course, even when the components of the courses are studied separately, it can rock a student's life to the core not to think of when they are both put into one. Students who want to take on this course must work hard enough both to develop a deeper understanding of the mathematical foundations of their subject, and to become familiar with the mathematics of application in areas where computers can solve otherwise intractable problems.
The students must have a practical understanding of the use of computers and a greater understanding of the limits on the use of computers in their own subject. In Kenya, it takes at least four years to complete this course depending on the school you choose to take it in. Though the timing seems short, the volume of work the students get to embrace within the seemingly short time is what makes it even harder. Numerous courses are usually compressed into one semester which students must embrace. Also, students spend most of their school years acquiring a firm grounding in the core topics from both subjects (mathematics and computer science) before students will then be free to choose options from a wide range of Mathematics and Computer Science subjects.
Actuarial Science
Actuarial Science is the application of mathematical, statistical, probabilistic, and financial theories in solving real business problems. These real business problems require analyzing future financial events, usually where future payments concerned have certain or uncertain timing and as such requires huge focus and enormous hard work on the part of the student who decides to take on it. It demands that the students must not only have sufficient theoretical knowledge and practical skills but also must develop and apply techniques of mathematics, statistics, probability and finance to solving real business problems. The students will deal with heavy computations, therefore it is definitely not a course for the faint-hearted. It takes a minimum of four years to obtain a degree in this course in Kenya, though it sometimes borders hugely on the school of study.
Accountancy (CPA & CFA)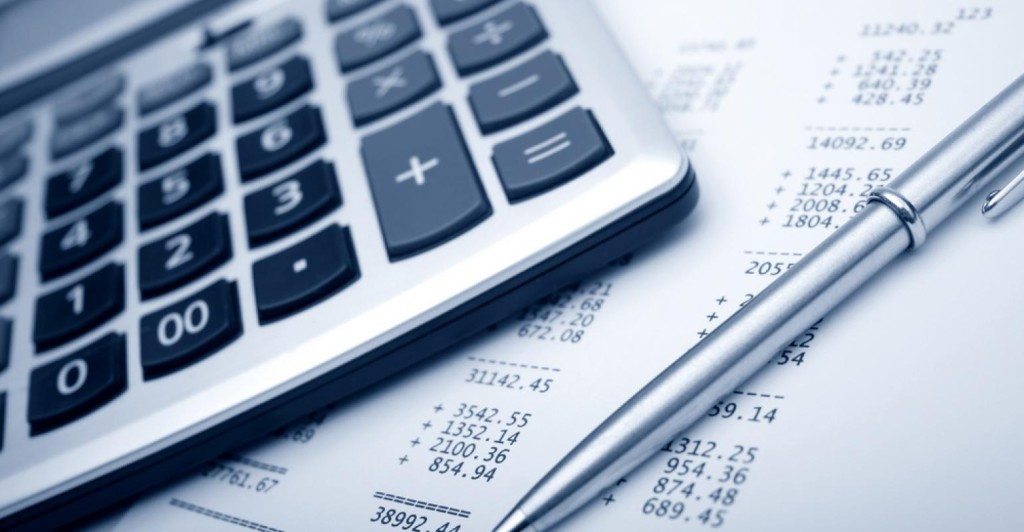 Accountancy is another major that can pose a hefty challenge to the students taking on it. It can be very hard and demanding especially for students who are not good with numbers. Oh yeah, you need some mathematical skills to coast through! It is a subject that you either 'get' it or not. Some students who don't have the intellectual skills to handle the complexity of the subject admit that the study of Accounting is just too complex or broad. So for you to find accountancy fun, you will need to make yourself a mathematical whizz or it may become boring and nerve-wracking for you. Don't forget that anything that has pros must have cons. So Accountancy is still one of the most rewarding courses to major in Kenya.
Architecture, Building and Construction
Obtaining a degree in architecture or in any construction related course is about refining your mind more than anything else. Of course, these courses are a silent linchpin of the society and as such require you to be technically skilled and highly creative. The students will learn how to draw technically, or the engineering know-how to support designs. Dedication is paramount when taking on this course. It needs hard work good imagination, searching for information, and also needs the ability to analyse, express the meaning and concept of design. You can excel in it by investing quality time focusing on your studies. It takes a minimum of four years to obtain a degree in architecture.
Dental Surgery
Dentistry is another demanding course in which undergraduates gradually develop their technical skills on a base of academic teaching about the biology of the human body and, more specifically, the still fast-developing science behind dentistry. It is the branch of medicine that is involved in the study, diagnosis, prevention, and treatment of diseases, disorders and conditions of the oral cavity, commonly in the dentition but also the oral mucosa, and of adjacent and related structures and tissues, particularly in the maxillofacial (jaw and facial) area. Despite this major medical science is primarily associated with teeth among the general public but the field of dentistry or dental medicine is thus not limited to odontology – the study of the structure, development, and abnormalities of the teeth. This major can be way too stressful especially if you are the type that studies early enough before examinations. You do not only need to learn everything about Dentistry but must also learn how to transfer these skills to treating real patients which is usually a different kettle of fish. In Kenya, it takes a minimum of five or more years to study Dental surgery but it is definitely worth it if you work hard enough in your school years.
Do you mind telling us which course you think is as hard as these ones? Please write in the comment section below.