In the past, many African presidents faced heavy criticisms for being sit-tight leaders; holding on to power, and refusing to pass the baton to the vibrant and energetic youthful generation in their countries. Sadly, some of these presidents have little or no educational background, and experience has shown that this factor goes a long way in determining the pace countries develop economically, socially, and politically.
While a good number of African presidents in recent years are well-educated, there are several under-educated leaders still sitting in the helms of leadership in the continent. Below are the least educated presidents of African countries.
Some Have No Education History, Others Dropped Out of High School
 1. Salva Kiir Mayardit – Sudan
Date of Birth: 13 September 1951
School Attended: None
Presidential term: 9 July 2011- Present
Edu. Qualification: None (Military Training)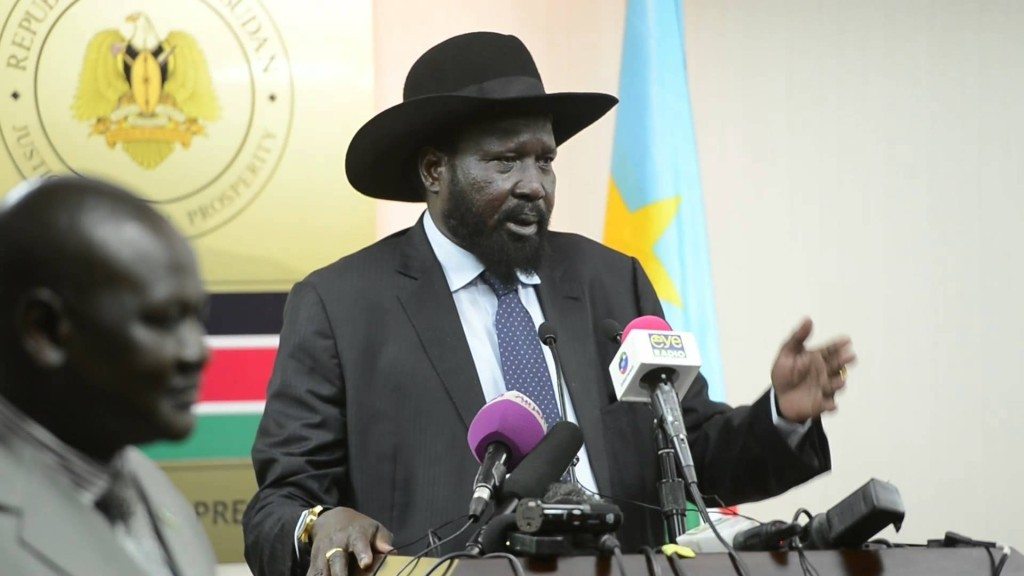 Ever since South Sudan gained its independence from Sudan in 2011, the Dinka strongman, Salva Kiir Mayardit has remained its leader. He is known for engaging in the struggles of the Sudanese people which he led as a Vice-President from 2005-2011, down to the liberation of his South Sudanese people in 2011.
Salva has no records of formal education, other than enrolling as a member of the Anyanya battalion in the First Sudanese Civil War in the 1960s; his role in the Sudanese People's Liberation Movement (SPLM), and power tussles for the benefit of his people. Not surprising, this earned him their support upon independence in 2011, when he became their first president.
2. Isaias Afwerki – Eritrea 
Date of Birth: 2 February 1946
School Attended: Prince Makonnen High School
Presidential term: 19 May 1993 – Present
Edu. Qualification: Drop out
One of the longest-serving African presidents in this era is Eritrea's Isaias Afwerki. He is the only president the country has ever known. Isaias has remained the country's president after leading the Eritrean People's Liberation Front (EPLF) to victory in May 1991, ending the 30-years War of Independence.
Contrary to some reports, this fearless Eritrean leader was born in the Aba Shi'Aul district of Asmara. He attended Prince Makonnen High School, and his grades qualified him for admittance into the College of Engineering at Haile Selassie I University now known as the Adis Ababa University in Ethiopia.
In 1966, he dropped out of the college to join the Eritrean Liberation Front, which sought Eritrea's independence from Ethiopia during the 1960s and 1970s.
3. Ismail Omar Guelleh  – Djibouti 
Date of Birth: 27 November 1947
School Attended: Islamic School
Presidential term: 8 May 1999 – Present
Edu. Qualification: Secondary School Drop out, Military Training

He rose to the presidency as a handpicked successor to his uncle, Hassan Gouled Aptidon, who ruled the country from independence in 1977. As part of the preparation for him to succeed his uncle, he was enrolled in a traditional Islamic school at a young age in Ethiopia and later, a High school in his place of birth, before relocating to Djibouti in 1960.
Ismail would later receive training from the Somali National Security Service and then from the French Secret Service. He worked in a Franco-Ethiopian Railway company, and held several positions, speaking Amharic, Somali, Arabic, French, Italian, and English, fluently at the age of 18.
All of these prepared him for his long-awaited presidency crown. With no formal education, he was unanimously elected the second President of Djibouti in 1999.
4. Paul Kagame – Rwanda
Date of Birth: 23 October 1957
School Attended: Ntare School, Uganda
Presidential term: 22 April 2000 – Present
Edu. Qualification: Secondary School, (Military Training)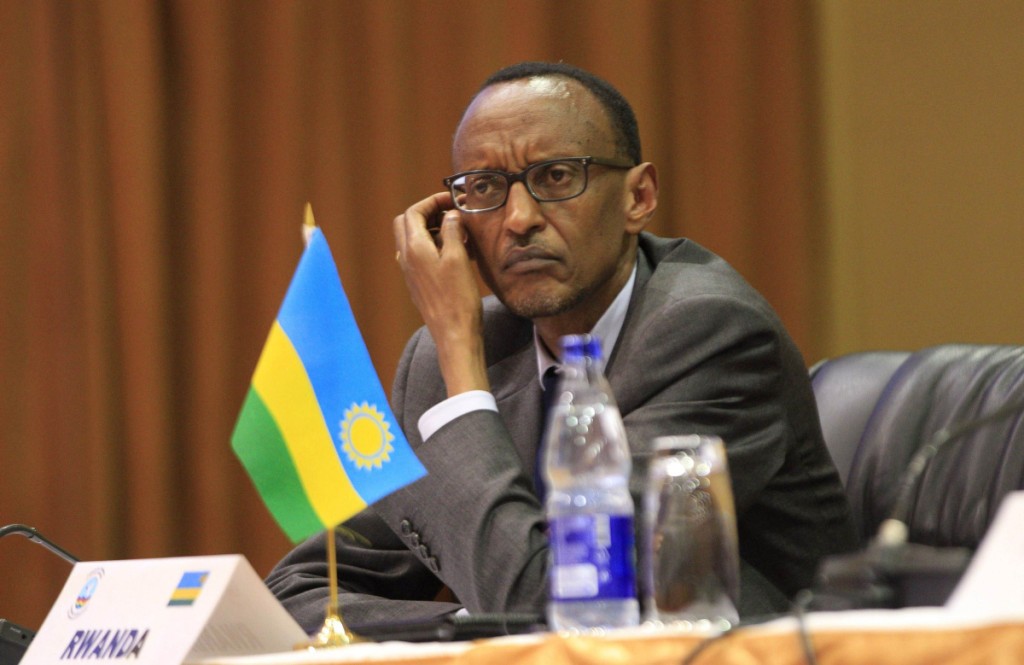 Paul Kagame happens to be one of the African presidents with no higher formal education but has surprisingly transformed the fortunes of his country from the shackles of backwardness. The fourth Rwanda President was born in Tambwe, Ruanda, Urundi. But, like most Tutsi families, he received his primary and secondary education away from the land of his birth, mostly, around refugee camps in Uganda where his family had settled.
While in his first secondary school, Ntare school, he was suspended for poor academic performance due to his father's death in the early 1970s. He completed his studies at Old Kampala Secondary School without distinction. He would serve in Yoweri Museveni's rebel army that was eventually legitimized when Museveni victories led him to the Ugandan Presidency. His rise to the Rwandan presidency in 2000 and subsequent electoral victories has been commended and applauded for his impressive leadership qualities.
5. Muhammadu Buhari – Nigeria
Date of Birth: 17 December 1942
School Attended: Katsina Provincial Secondary School, Katsina
Presidential term: 2015 – Present
Edu.Qualification: Secondary School (Military Training)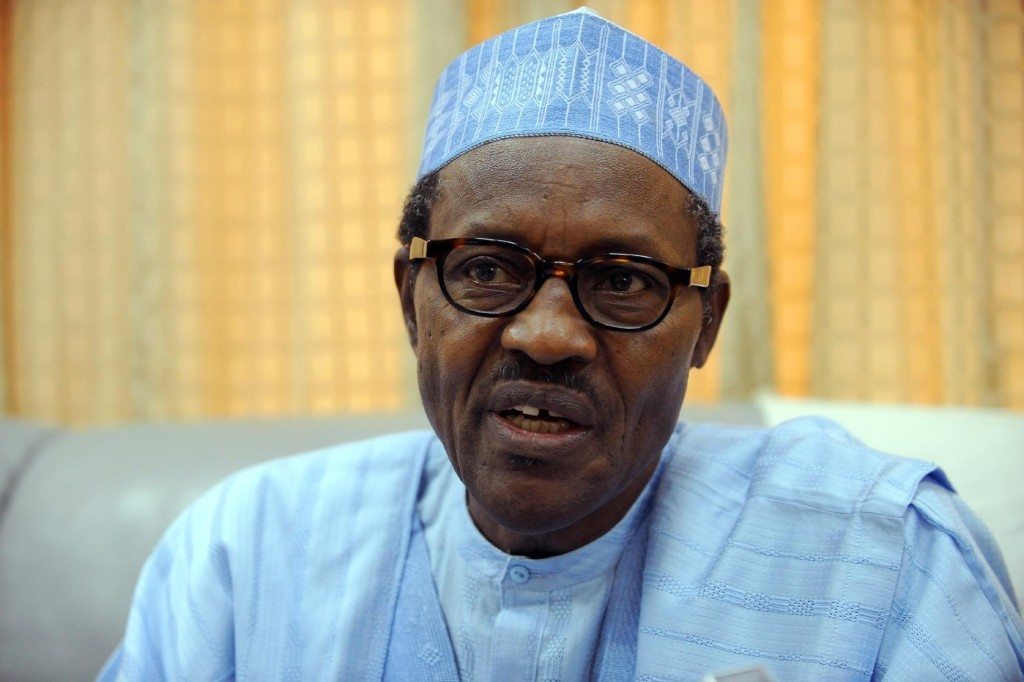 In 2015, Muhammadu Buhari became Nigeria's democratically elected president, after his brief stint as the country's Head of State in 1984. The Daura-born former military general is one of the most criticized African presidents when it comes to academic repute. In his country, there have been several allegations and reports surrounding his certificates as it is alleged he received no formal education.
But then, records of his early life show he attended primary school in Daura, Katsina Model School in 1953, and Katsina Provincial Secondary School (now Government College, Katsina) from 1956 to 1961. It has also been claimed that the president received military training in Kaduna, Great Britain, India, and the United States.
6. Denis Sassou-Nguesso – Republic of Congo
Date of Birth: 23 November 1943
School Attended: Teachers College, Dolisie 
Presidential term: 1979 – 1992, 1997 – Present
Edu. Qualification: Teacher's Training (Military Training)
Denis Sassou falls in the category of African Presidents that have been in power for a very long time. The Congolese President was born into the Mbochi tribe, in the Oyo district in Northern Congo. As a young boy, he attended Fort Rousset where he received his primary education before attending the teachers training college in Dolisie between 1956 and 1960.
In 1960, he joined the army and received military training in Algeria. He was also trained in Saint Maixent, France where he graduated with the rank of lieutenant. In 1997, he emerged the President of the Republic of Congo under the Congolese Party of Labour.
7. Félix Tshisekedi – The Democratic Republic of Congo
Date of Birth: 3 June 1963 
School Attended: Unknown
Presidential term: 24 January 2019 – present
Edu. Qualification: None
With little more than high school, Felix Tshisekedi has been able to make himself a notable figure in the politics of the Democratic Republic of Congo. The Congolese politician was studying in an unnamed school when his dad created Union for Democracy and Social Progress (UDPS), publicly opposing the then-president, Mobutu.
Because of that, his father Étienne Tshisekedi was placed on a house arrest and Felix had to leave school to join him. He soon relocated to Brussels, Belgium, and later became an active UDPS militant. In 2008, he launched his political career as a secretary of UDPS and hasn't stopped since then.
The Congolese politician has been the President of the Democratic Republic of Congo since 25 January 2019.
8. Azali Assoumani – Comoros
Date of Birth: January 1, 1959
School Attended: Royal Military Academy in Morocco (1977 and 1980), French military academy (1996)
Presidential term: 26 May 2016 – Present
Edu. Qualification: None
Azali Assoumani spent time receiving military training and never pursued higher education. His first military training was at the Royal Military Academy in Morocco between 1977 and 1980 where he graduated as a parachutist. Later in 1996, he proceeded to a French military academy. After his second training, he was promoted to colonel and chief of staff of the new National Army of Development (NAD).
Despite pursuing a military career for many years, he was able to work his way into the country's leadership. He is currently the president of Comoro, the fourth-smallest African nation by area when the contested island of Mayotte is excluded. He assumed office for the third time in 2016 after his first and second tenure.
9. Andry Nirina Rajoelina – Madagascar 
Date of Birth: 30 May 1974.
School Attended: High School
Presidential term: 19 January 2019 – present
Ed. Qualification: Baccalauréat
Andry Nirina Rajoelina was born into a wealthy family in the city of Antsirabe, Madagascar. At an early age, he already owned businesses and ultimately discontinued his studies to focus on entrepreneurship. He would go on to head private businesses and later delved into politics.
Andry was the Mayor of Antananarivo from December 2007 to February 2009. He was also president of the High Transitional Authority of Madagascar from March 2009 to January 2014. 2018 came and he became the first to register his candidacy for the 2018 presidential election. He eventually won the election and was inaugurated on the 19th of January 2019.
10. Mahamadou Issoufou – Niger 
Date of Birth: 1st January 1951
School Attended: Not specified
Presidential term: 7 April 2011 – present
Ed. Qualification: Not specified
In Mahamadou Issoufou, Nigeriens have another Abraham Lincoln. He had contested the country's presidential election since 1993, until his eventual victory in March 2011. This attribute is likened to his territorial counterpart, Muhammadu Buhari of Nigeria.
While Mahamadou Issoufou's education history has not been clear, it is known that his two wives have a strong educational background. Aïssata Issoufou Mahamadou is a chemist and Dr. Malika Issoufou Mahamadou, a physician.
Meet Former African Presidents With Little or No Formal Education
1. Jacob Zuma – South Africa 
Date of Birth: 12 April 1942
School Attended: None
Presidential term: 9 May 2009 – 14 February 2018
Edu. Qualification: None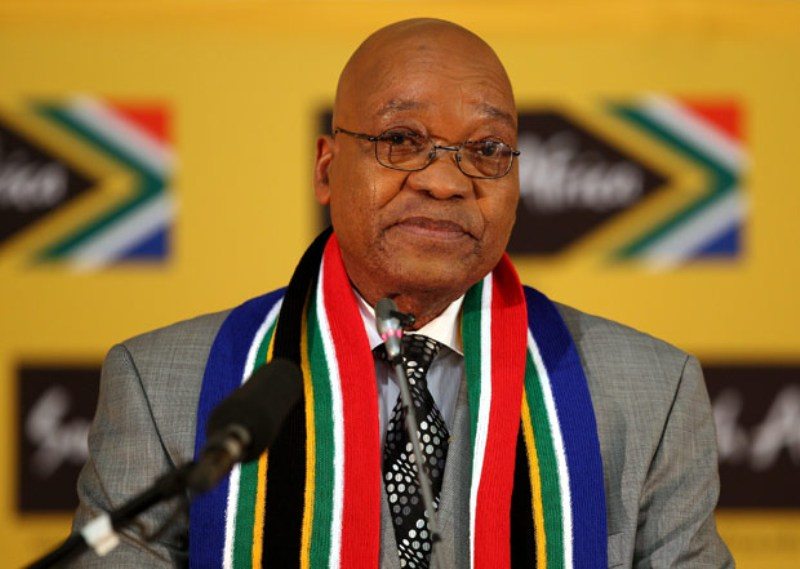 JZ as he is popularly called is the fourth president of South Africa. It is well known that Jacob Zuma did not complete his second term as South Africa's president as he was coerced into resignation in 2018 when it was revealed he had almost 500 cases of gross misconduct, corruption, and money laundering charges against him. He is one of the few African past presidents that have no record of formal schooling.
 2. Mohamed Ould Abdel Aziz – Mauritania 
Date of Birth: 20 December 1956
School Attended: None
Presidential term: 5th August 2009 – 1st August 2019
Edu.Qualification: None (Military Training)
Mohamed Ould Abdel Aziz is the 8th President of Mauritania. At an early age, he proceeded to the Royal Military Academy in Morocco and trained there from 1977, rising in military ranks.
It is often said that his earlier enrollment into the military deprived him of attaining any educational qualification, yet he championed military missions that shaped the political structure of his country.
 3. Yahya Jammeh – Gambia 
Date of Birth: 25 May 1965
School Attended: Gambia High School, Banjul
Presidential term: 6 November 1996 – 19 January 2017
Edu. Qualification: General Certificate of Education (Military Training)
One of the most popular Gambian politician and leader, Yahya Jammeh became the president of The Gambia in 1996. Growing up in Kanilai, he had his primary education and later attended Gambia High School, Banjul from 1978 to 1983.
He would join the military in April 1984 and continued to rise in rank until he emerged as President in 1996.
4. Abdelaziz Bouteflika – Algeria 
Date of Birth: 2 March 1937
School Attended: Abdel Moumen High School
Presidential term: 27 April 1999 – 2 April 2019
Edu. Qualification: Secondary School, (Military training).
Abdelaziz grew up in Oujda, a French protectorate in Morocco. As a young boy, he was brilliant in school. He attended Sidi Ziane, El Hoceinia, and Abdel Moumen High Schools. This was the level of education he attained before joining the National Liberation Army where he received his military education at the École des Cadres in Dar El Kebdani, Morocco.
Bouteflika rose through the rank and became president in 1999. He held the position until his resignation in April 2019 which made him the longest-serving Algerian President.
5. Omar Hassan Ahmad Al-Bashir – Sudan
Date of Birth: 1st January 1944
School Attended:
Presidential term: 30 June 1989 – 11 April 2019.
Edu. Qualification: Secondary School, (Military training).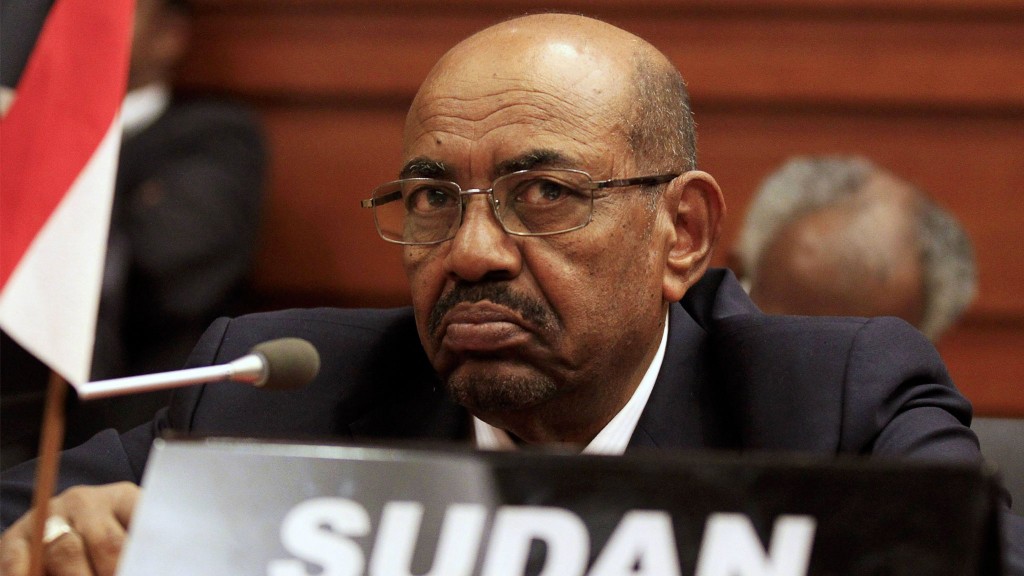 He is known as the seventh President of Sudan who was ousted by a coup d'etat due to his long stay in power. Although Omar Bashir is known to have dethroned the democratically elected government of Sadiq al-Mahdi, he began the negotiation that led to the liberation of the Southern Sudanese in 2011.
Omar received his primary education in Egypt and his secondary education in Khartoum. Thereafter, he enrolled at the Egyptian Military Academy.
Qualities of Good Leaders and Why African Presidents Ought to be Educated
In a time when the world is digitalizing and embracing technological advancements, Africa will be stagnant if she keeps electing uneducated leaders into high ranking positions. A fine leader should have the following qualities and well-educated to make good decisions.
Young and Vibrant: In recent times, young people are taking over the helm of leadership in their countries, especially in Europe where we have seen the emergence of Emmanuel Macron in France, Ukraine's President Volodymyr Zelensk, and Prime Minister of Canada, Justin Trudeau.
Desist from the Intoxication of Power: This factor has been a big problem for Africa. Any good leader must know that clinging on to power would only lead to power struggles that would destabilize the polity and stagnate growth.
Obey The Rule of Law: An educated African leader should be one who considers the rule of law as a guiding compass in whatever he does.
Prioritize Public Interest: One who considers himself first before others may not make a good leader. An educated African leader should be a steward who puts his people, their needs, and problems first before any other thing. Great leaders have been judged by this, why not the African leaders?
Prioritize Education: Education remains a crucial factor for ensuring good leadership as it provides the ability to make good decisions. An educated leader would prioritize education which is the bedrock of sustainable development.