Football, the beautiful game that is played with the foot and not the one that is carried with the hands by the Yankees, is passionately and fanatically followed all across Africa.
From Morocco to Malawi and South Africa to Egypt, the beautiful game is regarded much more than just a competitive sport. It is a way of life. Whenever it's being played, the whole world comes to a standstill. War-torn areas call a ceasefire for the opportunity to watch it as it unifies the people. But most of all, football can be and has been a way out for African kids.
The continent, which is blessed with an abundance of natural resources, has been very poor in its management and utilization, leading to the poor development of the countries and huge poverty levels. With this, sports in general but mostly football is seen as a way out for most kids.
The ones who have managed to make it out and play professionally are adored and seen as role models all across the continent. Those who get to play for the best clubs in Europe get legendary status in the eyes of their people and collect very fat paychecks along the way for their troubles.
All professional footballers are generally well to do financially but there are some who after they hang up their boots, will not need to ever work again. They and their families are set up for life.
A study by French publication, Foot en direct, has revealed the richest African footballers of all time. This includes both active and retired soccer players.
See Also: Top 10 Best National Football Teams In Africa [Latest Ranking]
Top Richest African Footballers Of All Time
10. Sulley Muntari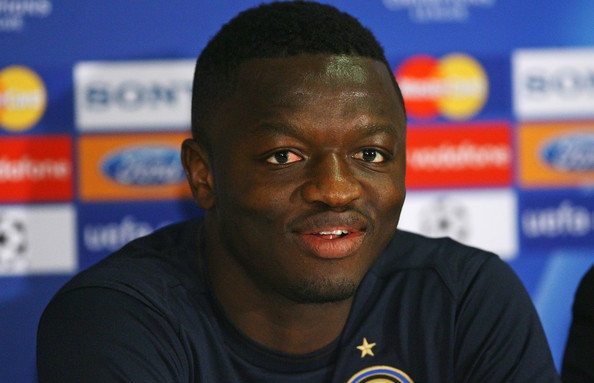 Status: Active
Clubs: Udinese, Portsmouth, Internazionale, Sunderland, AC Milan, Ittihad, Pescara
Net Worth: $40 Million (2015)
Ghanaian footballer Suleyman Ali Muntari comes in at number ten on the list. Sulley got the attention of European teams at the age of sixteen as a member of Ghana under-20 team.
His performance at the 2001 FIFA World Youth Championship earned him a move to Italian side Udinese. He went on to feature for Portsmouth where he won the FA Cup and for Inter Milan where he won the Serie A, Coppa Italia, Supercoppa Italiana, UEFA Champions League and FIFA Club World Cup.
9. Kolo Touré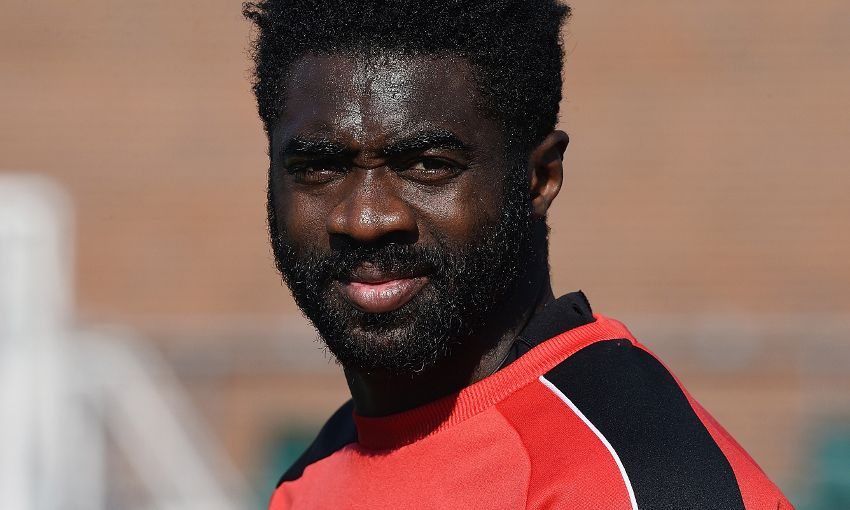 Status: Active
Clubs: ASEC Mimosas, Arsenal, Manchester City, Liverpool, and Celtic.
Net Worth: $43 Million (2015)
Ivorian footballer Kolo Toure is at number nine having played for three of the top six teams in the English Premier League. During his time there, he won the Premier League, FA Cup and Community Shield on multiple occasions.
He is also the second-most capped player for the Ivory Coast, with 120 appearances.
8. John Mikel Obi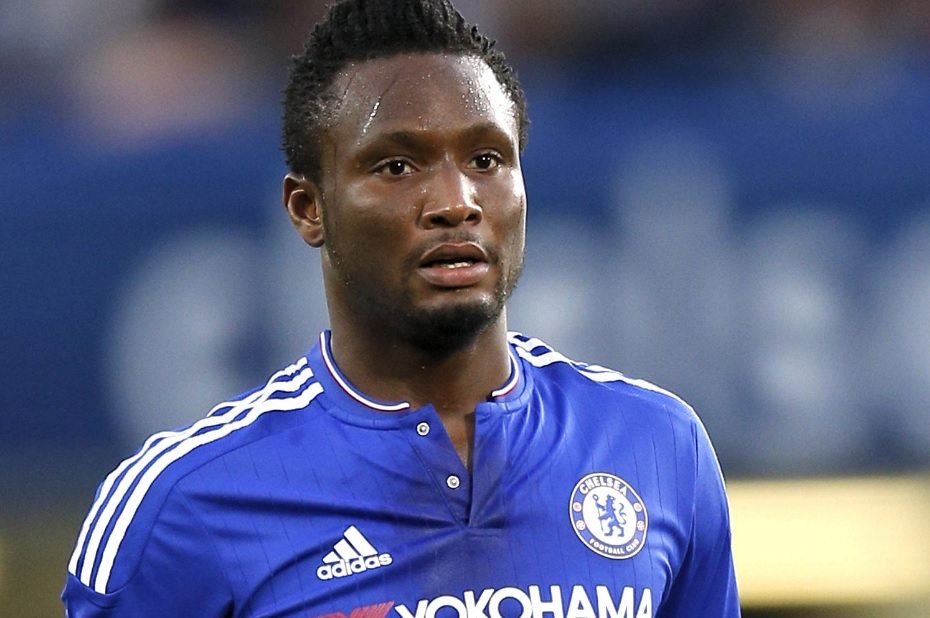 Status: Active
Clubs: Lyn, Chelsea, Tianjin TEDA
Net Worth: $50 Million (2015)
Super Eagles of Nigeria captain, John Obi Mikel is at number 8. He made his name at the FIFA Under-17 World Championships held in Finland where he was named the second-best player at the tournament after Lionel Messi.
Following the tournament, Mikel joined Oslo-based club Lyn and later Chelsea FC where he won all possible trophies available.
Mikel's wealth can be seen in his fancy car collection which includes a Bentley Continental GT, Mercedes Benz G Wagon, Range Rover Sport among many others.
7. Emmanuel Adebayor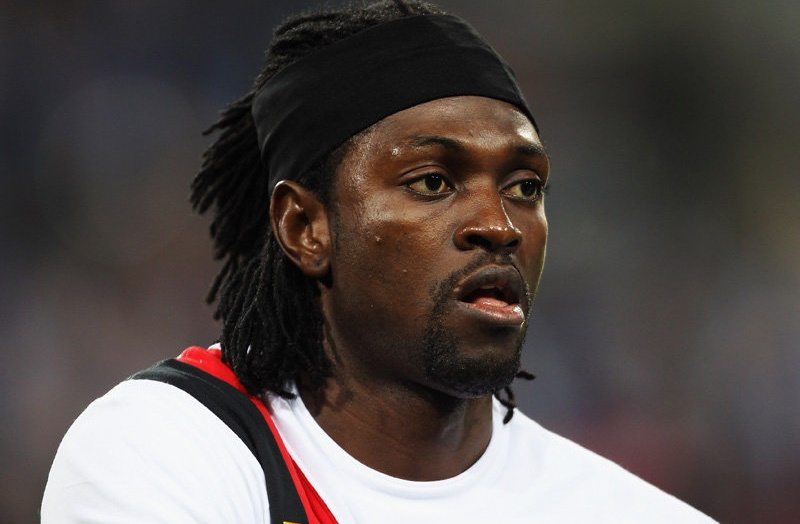 Status: Active
Clubs: Metz, Monaco, Arsenal, Manchester City, Real Madrid, Tottenham Hotspur, Crystal Palace and Istanbul Basaksehir.
Net Worth: $57 Million (2015)
The controversial Togolese professional footballer, Emmanuel Adebayor, is among the richest having also featured for top English Premier League teams and elsewhere.
While at Manchester City, Adebayor was made the highest paid player in the world, ahead of both Ronaldo and Messi at the time. Controversy, however, struck after the footballer accused his family of trying to kill him because of his wealth.
That has not stopped him from enjoying his wealth as he appreciates life's luxuries. From exotic cars to clothes, mansions, and jets, he owns it all.
6. Michael Essien
Status: Active
Clubs: Bastia, Lyon, Chelsea, Real Madrid, Milan, Panathinaikos, Persib Bandung
Net Worth: $70 Million (2015)
Legendary Ghanaian midfielder Michael Essien is guaranteed to have a lot of money saved up with him having once been the most expensive African footballer in history when he joined Chelsea in 2005.
He earned a name for himself at the 1999 FIFA U-17 World Championship in New Zealand before heading to Europe for a trial with Manchester United who could not sign him over work permit issues.
5. Nwankwo Kanu
Status: Retired
Clubs: Iwuanyanwu Nationale, Ajax, Inter Milan, Arsenal, West Bromwich Albion, Portsmouth.
Net Worth: $100 Million (2015)
One of the best players in Africa and Nigerian history, former Super Eagles captain Nwankwo Kanu.
The player, whose serious heart defect could not stop from achieving legendary status, began his career in local side Iwuanyanwu Nationale. He, however, made his name at the U-17 World Championships which led to Dutch Side Ajax wanting his signature.
He went on to become one of the most decorated African footballers, winning individual, club and international trophies everywhere he played.
4. Jay-Jay Okocha
Status: Retired
Clubs: Borussia Neunkirchen, Eintracht Frankfurt, Fenerbahçe, Paris Saint-Germain, Bolton Wanderers, Qatar SC, Hull City
Net Worth: $150 Million (2015)
Augustine Azuka Okocha is the perfect example of an African kid whose life football changed. The former Nigerian international used to play anything round in which he could find while growing up.
His skills with the ball captivated fans wherever he played, leading to the chant, "Jay-Jay, so good that they named him twice".
Since his retirement from football, Jay-Jay established the Jay Jay Okocha Group West Africa Ltd, a conglomerate which runs various businesses; bar & restaurants, nightclubs, bureau de change, importation and the supply of security equipment and staff, property development, football players' management, etc.
3. Didier Drogba
Status: Active
Clubs: Le Mans, Guingamp, Marseille, Chelsea, Shanghai Shenhua, Galatasaray, Montreal Impact, Phoenix Rising
Net Worth: $155 Million
Didier Drogba is the all-time highest goalscorer and former captain of the Ivorian national team. He is best known for his time at Chelsea where he currently is the club's fourth highest goal scorer of all time. He has also been named African Footballer of the year twice.
Drogba made his money from lucrative contracts with Chelsea and Chinese Super League club Shanghai Shenhua F.C. He also has lucrative commercial deals with Pepsi, Nike and Samsung.
A perfect example as to how sport unifies, Drogba, after guiding the Ivory Coast to qualify for the 2006 World Cup, made a desperate plea to combatants in the country, asking them to lay down their arms and find peace following a five-year civil war. His request was honoured.
2. Yaya Touré
Status: Active
Club: Beveren, Metalurh Donetsk, Olympiacos, Monaco, Barcelona, Manchester City
Net Worth: $170 Million
Yaya Toure is the younger brother of fellow Ivorian international, Kolo, who also made this list. Yaya, however, out earns his brother with his current Manchester City contract and with his numerous sponsorship deals.
The four-time African Footballer Of The Year has a deal with Puma and is the face of Nissan's advertising in Africa.
He was part of the Barcelona side that won six trophies in one calendar year before heading to City to help them win their first league title in 44 years.
1. Samuel Eto'o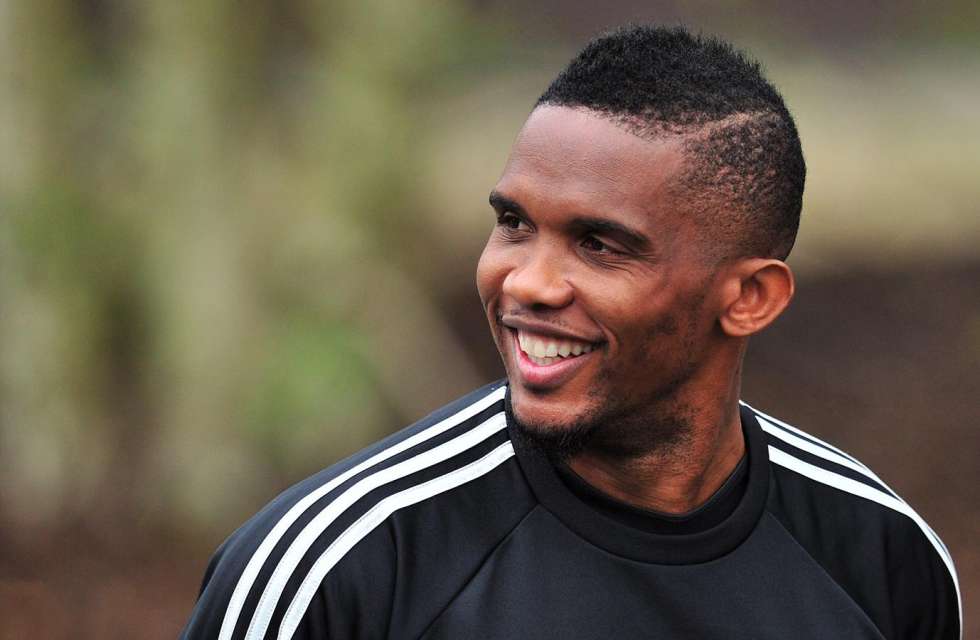 Status: Active
Clubs: Real Madrid, Mallorca, Barcelona, Inter Milan, Anzhi Makhachkala, Chelsea, Everton, Sampdoria, Antalyspor, Konyaspor
Net Worth: $202 Million
Cameroonian footballer Samuel Eto'o Fils is the richest African footballer in history.
He is the most successful and most decorated African player of all time. He has also won the African Player of the Year award a record four times.
Eto'o was once the highest-paid player in the world during his spell with Anzhi Makhachkala. He also bagged several endorsement deals which have contributed to his huge net worth.