On our list of jobs in demand in South Africa are professional careers that are deemed to be time-consuming, some of them come with high risk and there are many that require a longer qualification period than the rest. A good instance is a specialist doctor which is a profession that does not just take longer qualification time, but also exposes its practitioners to high occupational hazards. The job of a pilot is another one that is fraught with a lot of risks as these professionals are often airborne flying.
Among the professional jobs that take the longest in qualifying is the actuarial scientist who would spend all of nine years in the university to acquire their actuary degrees. The engineering courses take a rigorous process to complete, so does architecture and other professional jobs on the list
1. Specialist Doctor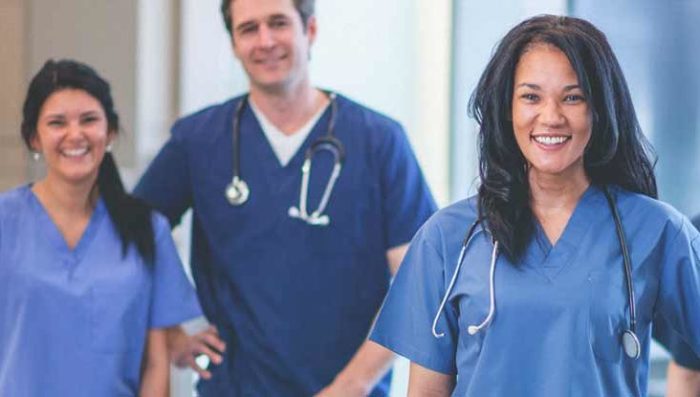 Earning the number one spot on our list of the top 15 jobs in demand in South Africa is the specialist doctor. Becoming a specialist doctor involves a rigorous and intricate process that requires one to first attend the school of medicine and surgery to qualify as a general physician. Graduating from medical school alone cannot make one a specialist doctor as there is still more work to do. The value of experience cannot be overemphasized in this discipline as it equips students for the task ahead. Also, going to gain experience after your first degree will help the doctor decide on his or her line of specialization. After enrolling for their chosen specialization courses in different specialist hospitals, these general physicians will become specialist doctors in different fields
As a specialist doctor, you will be specialized in one particular field of medicine like the brain (this will make you a neurosurgeon), heart (this makes you a cardiologist), or bones (this makes you an orthopedic doctor). The services of specialist doctors have always been in high demand in South Africa. However, the advent of the novel Corona Virus Pandemic intensified this demand. The plague created an emergency need for more doctors as the virus began ravaging the country. Even as the virus has died down a bit, the demand for specialist doctors is still at sky level as the South African health sector cannot do without them
A job that is in high demand is expected to attract very generous remunerations and the specialist doctors rank number one among the highest-paid. On average, these consultant doctors take home an average pay package of R1,123, 890 p/a. When you consider the number of years medical doctors have to put in before earning their first degree and the amount of work that goes into their specialization courses, you will agree that the exorbitant pay is more than justified
2. Technical and Business Architect
In the second place on our list of top 15 jobs in demand in South Africa is the position of a technical and business architect. People who function as business architects can emanate from diverse backgrounds, but traditionally, technologists can easily transition into business architects. However, when you consider the inherent nature of business architecture (it is a multi-functional and an interdisciplinary practice) professionals from other backgrounds and experiences can also suffice as technical and business architects. You can make excellent business architects out of business consultants and business strategists with big-picture thinking. Another area where you can churn out brilliant technical and business architects is product management. The systems analysis and business analysis fields can provide a good grounding for business architecture. In addition, technical or solution architects having a business mindset may also find transiting into business architects easier.
Business architecture is a discipline charged with the responsibility of developing and maintaining the business capabilities of an enterprise in tune with the corporate strategy, plus contributing to business plans and strategies. This discipline is in high demand because of so many reasons;
A macro-level business architect creates principles cum governing policies over dealings with partners, suppliers, and different types of outsourcing, while it is the work of corporate executives to focus on the vision, preferred target, as well as the benefits the organization/company bring to the stakeholders.
At a strategic level, the business architect supplements a company's vision with target capabilities, they infuse supporting principles and policies, in addition to an existing state environmental assessment in a bid to provide a contextual rationale.
At a program level, business architects can translate strategic and tactical initiatives into what is best described as delivery-focused change initiatives
The role of business architecture is usually replaced at the lowest level by that of a scrum master, product owner, business analyst, who take on the program, with the singular aim of communicating architecture as well as promoting projects alignment with it.
The last reason why business architects are in high demand in South Africa is that they help win competitors by establishing dominance in the business world
The annual receivable by the business architect ranks second to that of specialist doctors at R871,342 p/a. Little wonder it earned a place among the top 15 jobs in demand in South Africa
3. Petroleum Engineer
Petroleum engineers are those charged with the responsibility of locating reservoirs of crude and natural gas beneath the earth's surface. Taking decisions on whether to extract, the mode of extraction and the inherent benefits to their company is also part of the job specifications of petroleum engineers. Before one can be deemed qualified enough to score an entry-level job in the field of Petroleum Engineering, the individual needs to arm himself with a first degree in classes, laboratory work, including field studies in courses like engineering principles, thermodynamics, and geology.
The demand for petroleum engineers in South Africa has always been high and keeps increasing for the following reasons;
They device workable means of forcing out oil and gas in commercial quantities by injecting water, steam, or chemicals into the oil reservoirs.
They take care of the proper installation, smooth operation, and maintenance of oilfield equipment.
They leverage surveys, testing, and analysis in evaluating the production of wells.
The escalating demand for Petroleum engineers in South Africa is the reason behind the hefty remuneration that goes with the job. As of 2021, petroleum engineers are some of the best-paid professionals in all of SA. Their latest annual income was pegged at R694,700 p/a.
4. An IT Manager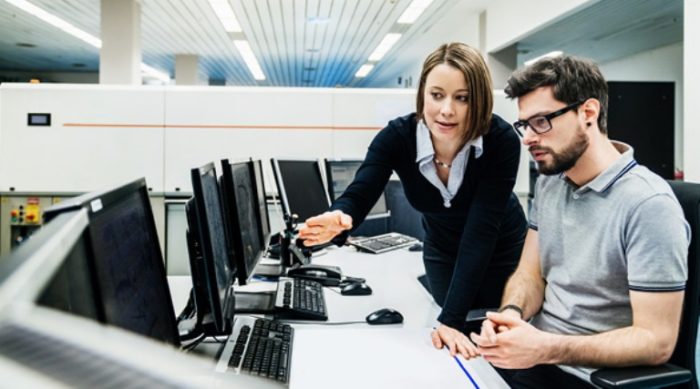 In a typical company, IT managers are the guys who take the responsibility of planning, coordinating, as well as directing all activities linked to a company's computer and information system. In addition, installation and maintenance of both software and hardware is part of their job functions. Those who are looking to forge a career path in IT management must arm themselves with degrees in major disciplines such as computer science, management information system, and information technology. Preferably, you can also boost your marketability with a Master's in business administration.
IT managers made the list of the top 15 jobs in demand in South Africa because they have proved to be indispensable in business processes, in production processes, and many more. These are the reasons why firms and organizations cannot do without them;
They are the major figures in IT planning, they take charge of fostering innovation and handling the allocation of monetary resources.
They direct operational IT planning, plan IT projects, including allocation of manpower responsibilities
Overseeing the IT department's financial aspect is in their power, plus budgeting, purchasing, and budget reviews.
The coordination of IT staffing is left for the IT managers – this includes hiring, scheduling, supervision, professional development, plus discipline.
The maintenance of communication within a company is undertaken by the IT managers who collaborate with the department heads and executives of a company
They take care of designing, implementing, and enforcing policies for the IT team or department.
IT managers research IT solutions, making recommendations for the upgrading of IT systems and infrastructure
They design, implement and enforce the best policies for the IT department or team.
They negotiate and give approval for a technology vendor, consultant contract, outsourcing, and service agreements
An IT Manager job is among the top-paying jobs in South Africa, coming in the fourth position with an annual remuneration of R663,539
5. Industrial Engineer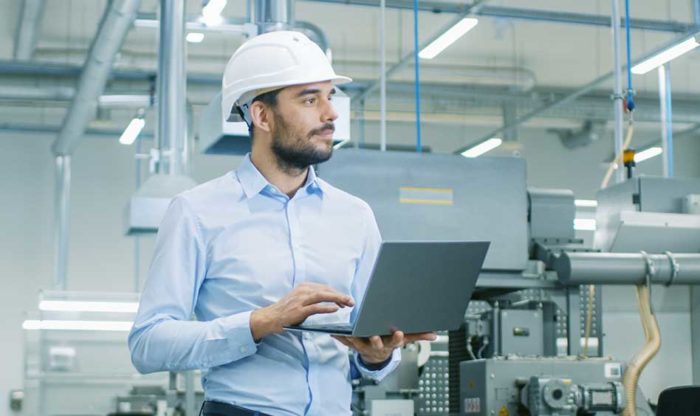 Industrial Engineers are professionals who find out different ways of eliminating wastefulness in the process of production. They work by designing effective systems targeted at integrating staff members, materials, machinery, information, and technology, needed in the production of goods and services. To qualify as an industrial engineer, prospects will have to arm themselves with degrees in fields such as industrial engineering, mechanical engineering, electrical engineering, manufacturing engineering, information technology engineering, and general engineering.
There are very good reasons why industrial engineers are on the list of top 15 jobs in demand in South Africa;
As earlier mentioned, they design an efficient system responsible for integrating workers, materials, machines, information, and technology to produce a product or service
They are responsible for reviewing production schedules, taking charge of engineering specifications, handling process flow, plus other information towards the understanding of the applied methods and the activities that occur in manufacturing and services.
An industrial engineer brainstorms on the best way to manufacture both parts and products, including the efficient delivery of services
The job specification of an industrial engineer include developing management control systems targeted at making financial planning plus cost analysis more efficient
They devise control measures aimed at resolving production products and at the same time, they are cost-efficient
An industrial engineer serves as a coordinator between different groups in an organization, they discuss product specifications with customers, engage vendors about their products, inter-face with management on issues bothering manufacturing capabilities, and discuss the status of a project with members of staff.
Industrial engineers earn as much as R663,347 p/a in South Africa
6. Management Consultant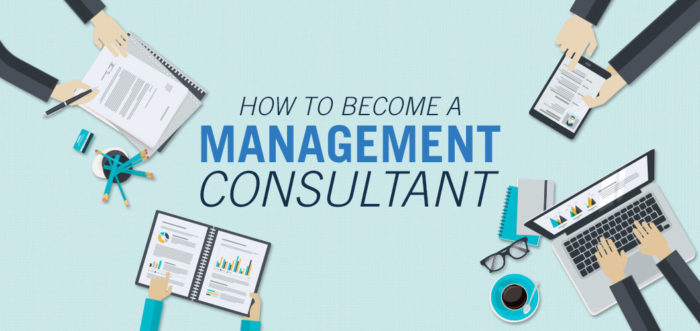 Management consultants refer to a group of professionals that help businesses and companies in maximizing growth through effective problem-solving techniques. They work towards improving a company's performance, and research for novel and better methods of approaching issues that could be beneficial to the overall well-being of an organization. A Management consultant is an expert at problem-solving, always developing those skills that were previously lacking and effectively using them to fix things. To become eligible as a management consultant, a Bachelor's degree in courses like Business administration, accounting, management, economics, finance will suffice
There are several reasons why management consultants made the list of 15 jobs in demand in South Africa. Experts in this profession provide companies and organizations with
Development of coaching skills
Process analysis
Technology implementation
Strategy development
Operational improvement services
A management consultant is armed with remarkable IT and numerical skills which have proved to be highly beneficial to firms
On average, a management consultant can earn as much as R625,038 p/a, however, salary may differ depending on variables like years of experience, level, educational qualification, and the likes.
7. Financial Manager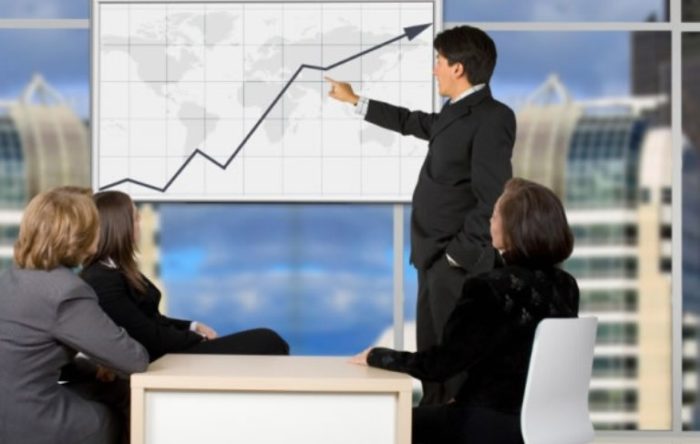 Responsible for a company's financial health, financial managers are considered to be pivotal in all sectors of the economy. Their significant importance towards individual and business financial goals cannot be overemphasized. To join the league of financial managers, one would need to bag a degree in accounting, finance, mathematics, business administration, or economics. A master's degree in Business administration, Finance, and Economics will still suffice
Financial Manager is on our list of top 15 jobs in demand in South Africa for the following reasons;
Practitioners bring to the table, good written and oral communication skills
They are highly sought after for their initiative and commercial awareness
They have excellent IT, numerical, and analytical skills
They are good team players, very proficient in problem-solving
Financial managers are better positioned to proffer solutions to their clients and assist them in staying buoyant with their finances.
Financial managers help their clientele in assessing their financial needs and equally help them in meeting those financial targets.
Individuals, businesses, and organizations are constantly in need of financial managers especially when it is time to choose the right investment. Financial managers are always armed with tax laws regarding particular investments and explain such to clients, aiding them in making an informed choice.
With the choice of investment made, the financial manager will also come in to advise clients on the choice of insurance cover that will be more compatible and suitable to their financial aspirations and goals
Financial managers also bear the burden of producing financial reports
On average, a financial manager earns around R619,240 p/a
8. Actuary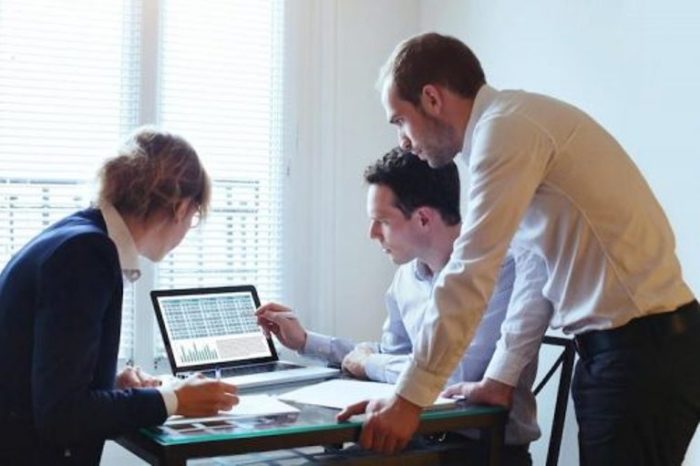 Also known as actuaries, actuarial scientists are professionals that take on the measurement and management of risk, including uncertainties that may affect the two sides of a balance sheet negatively. These risks call for liability, asset, and valuation management. Specialists in this field can come from diverse educational backgrounds and most of them may have majors in Actuarial science, Mathematics, Statistics, Economics, Finance, and Business. People can also get to become actuaries at the postgraduate level or sit for examinations organized by Professional Actuary bodies
An actuary is counted among the high-demand professions in South Africa because its professionals are in short supply in the country. Besides, the ones who are studying to become actuarial scientists will have to spend nine years in school before graduation further reducing the number of available actuaries. Thus, companies are always looking to employ people to fill this gap. These are the reasons why companies make regular demand for actuary;
Companies are in constant need of specialists in mathematics, statistics, probability, calculus.
The Keen analytical/ problem-solving skills and project management capability of actuaries are needed in the day-to-day running of every business concern as they constitute the key ingredients in fixing business and financial issues.
The actuarial scientist brings excellent business sense. accounting, finance, and economics to the table
Their remarkable verbal and communication skills are needed for the overall growth of any establishment.
Actuaries are also equipped with strong computer skills which come in handy at work
As one of the top jobs in demand in South Africa, an actuarial scientist takes home a handsome paycheck of R550,656 p/a on the average
9. Plant Manager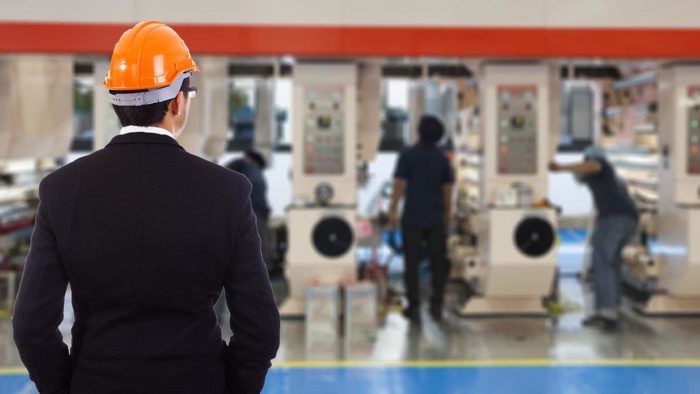 Industrial production managers is another name for plant managers. This group of professionals takes charge of a company's production or manufacturing facility. They actively participate in the daily operations of a plant and the long-range plans of a company.
The criteria to be met before one can become a plant manager entails a four-year degree in fields such as industrial management, business, including any other related field.
A Plant Manager is mentioned among the jobs in demand in South Africa since companies and organization leverage their interpersonal communication skills, organizational skills, and attention to detail in managing their affairs.
Again, plant managers display great leadership skills and are perceived as excellent team players.
Their usefulness in production companies cannot be overemphasized
They oversee and organize the day to day operations of a manufacturing plant
They keep a tab on employee efficiency as well as productivity
The smooth, safe, swift, and efficient running of any business operation is their responsibility.
Taking about remuneration, a plant manager earns R510,348 p/a averagely
10. Project Manager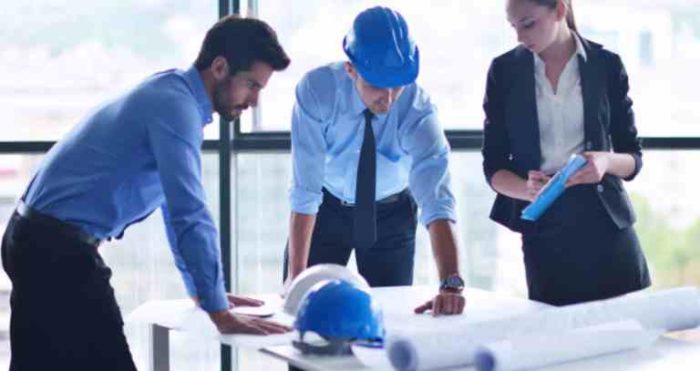 Project managers are professionals that take charge of projects and are saddled with the responsibility of the planning, executing, and monitoring projects. Bachelor's degree in disciplines like organizational management, marketing, engineering, information technology, finance, or project management is enough to make one a project manager. A PMP certification will be an added advantage.
Companies in South Africa constantly employ the services of project managers thanks to their excellent leadership and communication skills. Their problem-solving and analytical skills go a long way in tackling issues as they arise in a firm, and delegation and team-building skills make for a free flow in the production process.
Other reasons why they are listed among the jobs in demand in South Africa are as follows
They oversee project execution in companies
They take a company's project plans to the drawing board and come up with suggestions for execution
They are the best people to choose team members to work on a project.
They ensure that projects don't exceed the given budget, that they are well executed and accomplished within a stipulated time.
The annual remuneration of a project manager can go as high as R500,000 p/a
11. Software Engineer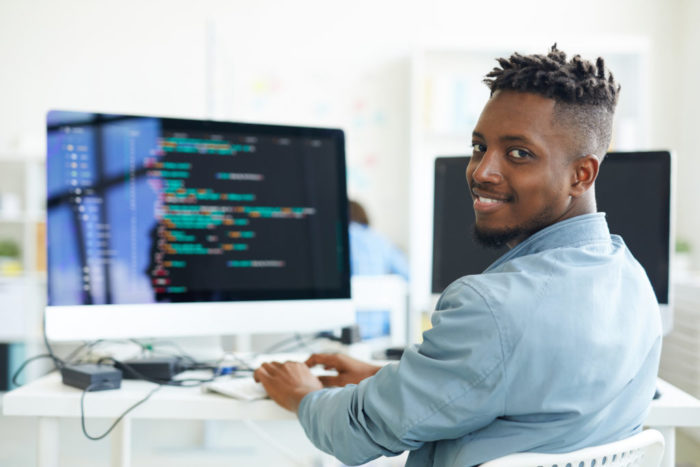 Software engineers are professionals who design, develop, maintain, test, and evaluate computer software by applying the principles of software engineering. Though this field is relatively new, it is experiencing exponential growth and has found its way into the lists of jobs in demand in South Africa. Consequently, software engineers are among the most south after experts in all of South Africa. To become a software engineer, one needs to acquire a bachelor's degree in Computer Science and programming. Acquiring a degree is not enough for one to excel in this field, software engineers still need to go for further skills acquisition in coding and programming.
He or she should have an in-depth knowledge of programming languages such as
• Java
• Python
• C#./Net
• Mean
• Ruby
• Software Development
• Object-Oriented Design
Software engineers are constantly in demand because of the importance of their work in companies and organizations and in the absence of these professionals, things are likely to slow down.
In South Africa, the average take-home of a professional software engineer is R494,730 p/a
12. Company Secretary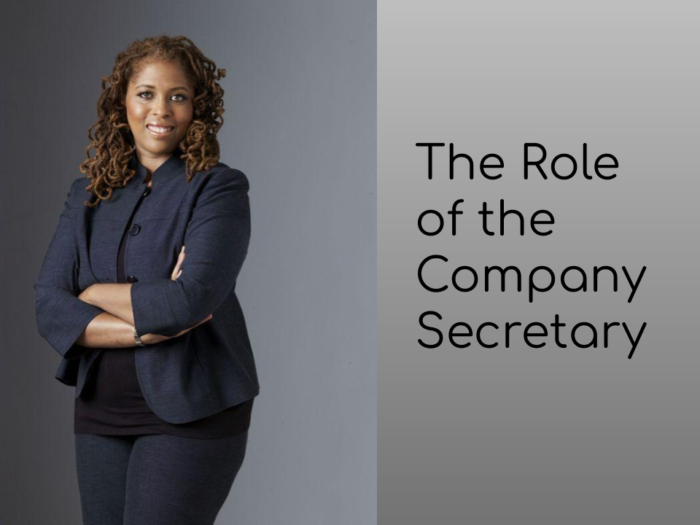 A company secretary is one who takes responsibility for the administration of a company. The job portfolio for a secretary is tailored towards catering for the legal compliance of the company's board members, its executives, including members of staff of the company.
To work as a company secretary, interested individuals can have a BA or BCom degree in law, accountancy, economy, or any business course. Also, a diploma in law will suffice at the very list
The multitasking, organizational, and communication skills of a company secretary are necessary to move a company forward. Company secretaries have an eye for detail, they display a healthy dose of problem-solving and planning skills in organizations where they are employed. The yearly salary for a company secretary is around R491,962 p/a
13. Accountant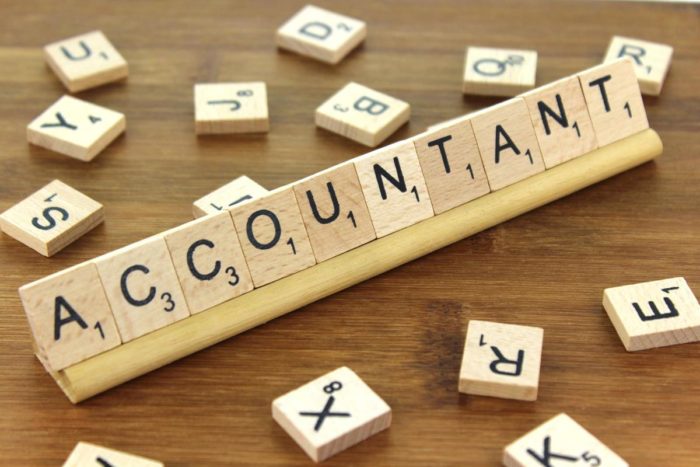 Professionals who keep track of business transactions for a company or organization are referred to as accountants. They are also charged with the responsibility of updating management with details of their company's performance, and it is the duty of accountants to issue financial statements of a company. Accountants can easily upgrade to chartered accountants given further academic qualifications and professional examinations. To be a chartered accountant is twice as taxing and more beneficial relative to the ordinary accountant position. The work portfolio of a chartered accountant includes providing clients with audit accounts, financial advice, and offering trustworthy information on financial records. Their other duties include taxation, corporate finance, forensic accounting, insolvency, and business recovery
An accountancy degree would qualify one to become an accountant and a Master's in the same discipline will be an added advantage. Other qualifications that can make someone an accountant are – attending a SAICA accredited university to acquire any CA (SA) undergraduate qualification. To qualify as a chartered accountant, professionals must first sit for professional exams.
The position of an accountant has always been in high demand in South Africa because of the nature of their job. Their organizational skills, interests, and business acumen are needed in areas like issuing and receiving invoices, issuing wages or salary, and reconciling bank statements
The average annual salary of an accountant in South Africa is pegged at R 482,649 p/a
14. Pilot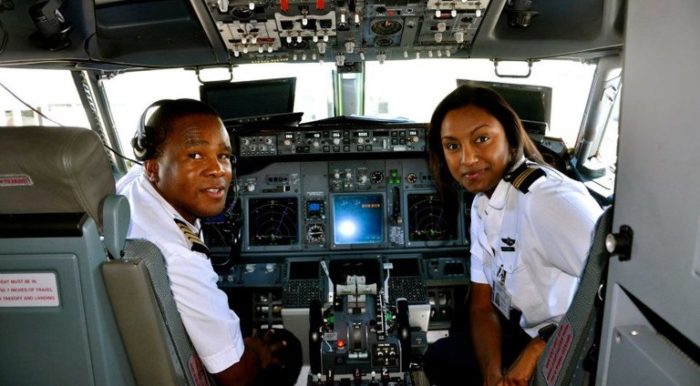 Pilots are professionals who ferry people and cargo on aircraft for airlines. These pilots can also be employed by tour companies and can fly aircraft for several other reasons such as aerial photography, crop dusting, rescue operations, and the likes.
To qualify as a pilot, the prospect must possess skills like confidence, efficient time management, be good at multi-tasking, and must be extremely good at problem-solving. Anybody who is looking to work as a pilot must undergo a succession of intensive training and earn a good number of certificates. In South Africa, it is compulsory for those who wish to become pilots to get a CPL license with 200 hours in air flight at the minimum.
The major reason why the position of pilots is listed among jobs in demand in South Africa is that the number of individuals who have the necessary skills to fly an aircraft is small compared to other professions.
The average annual salary of a pilot is pegged at R476, 794 p/a, however, this amount tends to vary depending on variables like the company that employed the pilot, the type of aircraft he flies, and his or her qualification.
15. General Practitioner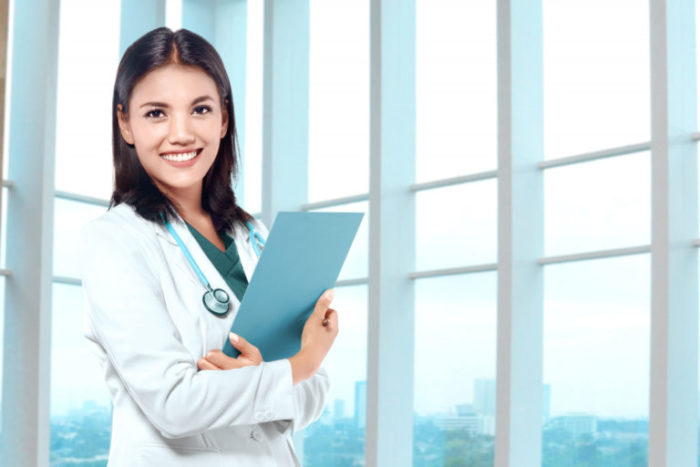 With regards to medicine, the term "general practitioners" is used to refer to medical doctors that treat chronic and acute illnesses and provide patients with preventive care, including health education. General practitioners are those who have a BSC in medicine (Medical degree 4-6 years), a one-year internship, one or more years residency, and three to four years in vocational training.
People who specialize in all areas of medicine have always been in high demand in South Africa and the general physicians are not exempted. The average salary of the general practitioner is R437,527 p/a.