Kenya has and continues to produce people who play significant roles in bringing amazing change to the country and world at large. From producing exceptional athletes, business leaders and the first black president of America, Barrack Obama to Oscar award-winning actress Lupita Nyong'o to mention but a few. But it does not end with these people as there are tens and hundreds of promising young men and women also initiating change in the globe as well. They strive to make great changes and are hopeful and optimistic to get to their dream destinations some day. We have gathered 20 of such Kenyan women who are under 25 and are winning our hearts through their supreme hard work, unarguable smartness, motivational tales, unstoppable ambitions, as well as their inside-out beauty. So just keep your eyes wide open for these promising women in nearest time.
It is worthy to note that the list is basically based on these women's work in music, art, technology, student leadership, entrepreneurship among other areas.
Read Also: 10 Best Dressed Male Personalities In Kenya
Tima Keilah
Tima Keilah from Mombasa county is the ruling Miss Tourism Mombasa. She is currently working with the Ministry of Youth, Gender, and Sports (YGS) and also with Heclife A&J Organisation to give shoes and learning Equipment to children in hardship areas around the country. She is on this list for her aspirations which are to establish an aggressive peace campaign, which includes educating the youth on their rights, duties and regulations from the new constitution, keep environmental cleaning project that started with beach clean-ups going, empower girls and youth through her talent and entrepreneurship initiative and finally to fight the drugs menace that is affecting the youth.
Esther Kinuthia

Esther makes the list for being an absolutely enterprising person, an achiever and a source of motivation to many people. The 22-year-old lady just completed her educational study at Strathmore University, majoring in Marketing and Business Administration. She was also a Business Associate Intern at Google Kenya and will soon be joining Google Ireland as an Account Strategist. Esther has also been named by Business Daily Africa as one of the Top 40 Under 40 Women in Kenya.
Read Also: 8 Of The World's Weirdest Beauty Standards Ever
Chloe Mitchell
The fashion designer managed to know her direction in life at only 21. She got her hats to be showcased at Fashion High Tea and Samantha's Bridal Fair at that young age. She made a hat for Lupita Nyongo'o and happily presented it to her at the Villa Rosa Kempinski dinner. Her brand 'Drop of a Hat' collection is rapidly growing in the market. Her aim is to employ handicapped persons and to use beads and other items made locally by handicapped young people. Her works are unique, young, vibrant and affordable and there is something for everyone, for every and any occasion, including bridal headpieces and silk flowers.
 Wanjira Longauer
Wanijira grew up in New York but is now Kenya's popular radio station, Capital FM presenter. She is now among the fastest-growing radio show hosts in the country and currently won a gig with Ebony TV as a host of the show 'Moments' with Amina Abdi. Her focus is basically on uniqueness, bringing different but amazing changes, and above all motivating her fellow youth.
You Might Also Like: Forget Weave! Let These Female Celebrities Who Look Stunning In Short Hair Inspire You
Miss Karun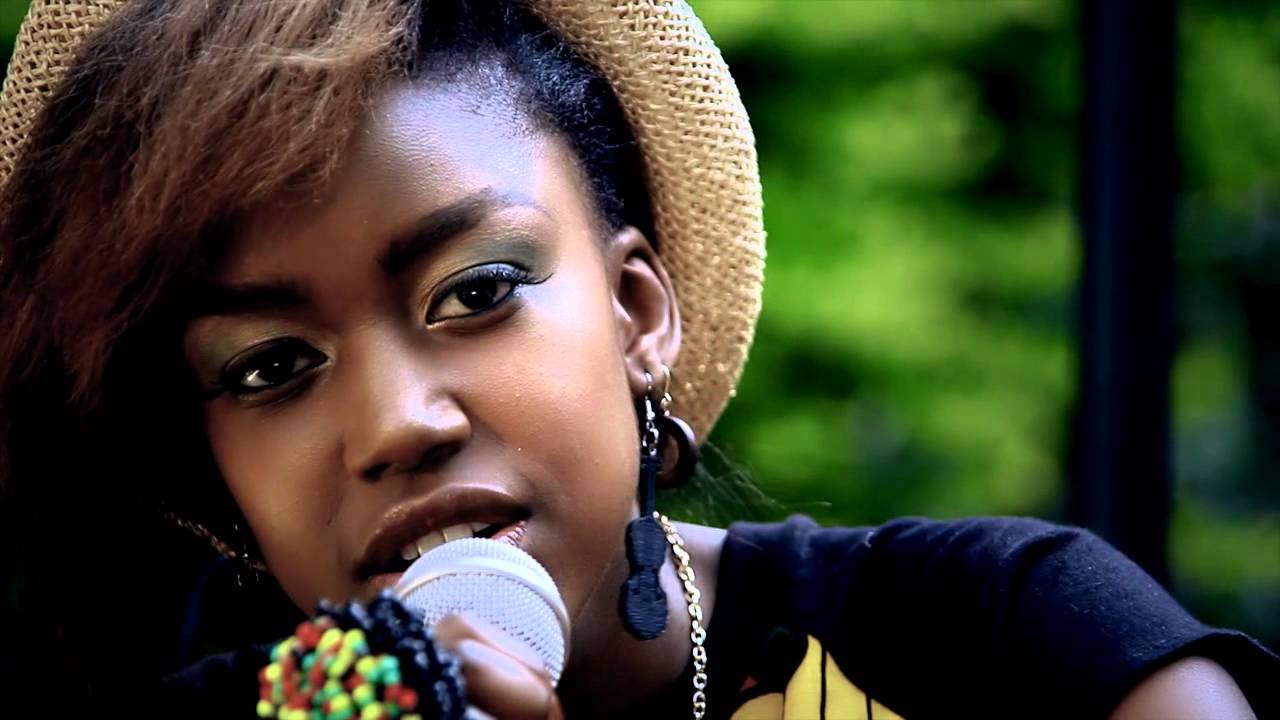 Miss Karun is an incredibly ambitious Kenyan woman. She is yet to be forgotten even after her former band Camp Mulla, an alternative hip hop group in Nairobi, Kenya fell apart, breaking the hearts of many Kenya who loved the band's music. Her role in the group helped the band get a BET Award nomination. One of the most influential fashion icon in Kenya, Miss Karun's album launch at Muthaiga Golf Club was graced by President Uhuru Kenyatta. As of yet, she works on new music and is also studying abroad.
 Lornex Rono
Not quite long ago, Lornex dished out some cool and inspiring talk at TEDx Harvard. The inspiring and promising woman is currently a Junior in Boston Public Schools, following her recent relocation to the U.S. from Kenya to break free from the effects of political and ethnic conflict which took place in 2007/2008. Just within a year, Lornex moved from being an English Language Learner to an AP student. She is a Boston Scholar Athlete, Track Team All-Star, Varsity Policy Debater, a member of Student Government, all while maintaining Straight As.
Read Also: 7 Types of Women Who Irritate Kenyan Men
Susan Eve Oguya
Susan Eve Oguya is a designer at Dalberg Design Impact Group. She is also the co-founder of a Kenyan tech company focused on smallholder African farmers known as MFarm LTD(K). She works hard trying to empower farmers using technology and drive growth in the East Africa IT sector. She was formerly the COO and CTO of MFarm, and interaction designer in Italy, training manager at Akirachix, a research assistant at iHub Nairobi, and a mobile application developer at Safaricom Academy. Additionally, she has been named one of the East Africa Tech Top 20 Young Innovators, Forbes 20 young powerful women in Africa, a GSBI Fellow and GxG Tech Fellow.
 Idah Nguma
Idah Nguma won the Miss World Kenya at 22 yeard-old. She has been present at several national events, including the crowning of President Uhuru as the Best President in Africa by the prestigious Africa Education and Leadership Awards Institute. She didn't miss out on the high-profile studded event called "Evening With Lupita" dinner held at Villa Rosa Kempinski Nairobi. She is named on this list of 25 under 25 promising women in Kenya for being a dignified, motivational and aggressively aspiring woman.
 Trina Njoroge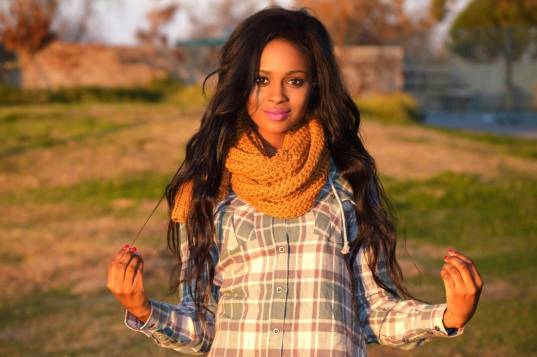 Trina is the formal first-ever Face Of Kenya USA 2015, a beauty pageant held in Los Angeles on April 4 after beating 10 other contestants who made it through rigorous screening that saw 300 contestants in the entire beauty race. The beauty Queen has a charity programme, Angels Forgotten, which supports children who are orphans as a result of their parents dying from AIDS. The initiative's location is Elburgon, Nakuru County. She is an inspiration to all Kenyan youths who believe everything is possible for coming out first in the beauty pageant that was indeed a tough battle and she draws her inspiration from Barrack Obama's victory and Lupita Nyong'o's Oscar award breakthrough. She disclosed in an interview that she did not think she could do much because of her age: In her words:
"I'M ONLY 19 AND BACK THEN, I DIDN'T THINK I WAS CAPABLE OF DOING MUCH, I WANTED TO MAKE A DIFFERENCE BUT I DIDN'T KNOW WHERE TO EVEN BEGIN. THEN, I HEARD ABOUT FACE OF KENYA USA AND IT WAS A PERFECT OPPORTUNITY FOR ME TO BEGIN MY JOURNEY AND TELL EVERYONE ABOUT THE CHARITY I'M SPONSORING KNOWN AS "ANGELS FORGOTTEN,"
This is not the first time she's winning a big pageant; as she had been crowned Miss Teen "Peoples Choice Award" and "Most Photogenic," as well as the runner-up in a pageant in high school.
Mina Reeve
Mina is a Master's Degree student at the University of Nottingham. She is the founder of the Nairobi-based communications and PR agency called Nami Africa and an Experiential PR strategist. Though she's not around, she has a sound group managing Nami Africa. She had also played an active role in revamping of the National Youth Service (NYS) and currently works closely with NCYE (Nairobi City Young Entrepreneurs U30) for their PR and event support.
Tabitha Githere (Dj Tabz)
Tabitha is undeniably one of Kenya's top disk riders. She has managed to make a forceful intervention in the male-dominated field by making it turn into a household name within a space of three years. The humble and insightful woman won a Groove Award in the G10 nominees' categories. She is one of the fastest-growing DJs in Kenya and has made several TV appearances including Kiss TV, K24, Citizen TV and more.
Dorothy Nyamai
Dorothy Nyamai is a 23-year old Biochemistry student in Nairobi. She is a keen environmentalist who is enthusiastic about discovering a permanent cure for several diseases affecting Kenyans. She's studying the bark of Prunus Africana, a tree said to contain ingredients that help in fending off prostate cancer, among other illnesses for her Master's Thesis.
Kui Purity Muchai
Purity Wangari Muchia recently completed her studies at the University of Nairobi (UON) and is expected to graduate in December. She specialized in Marketing and did a minor in Human Resource. Her largest accomplishment as of yet is being a chairperson in societal issues. She's been a chair-lady of Women Student Welfare Association (WOSWA) and a Congress Lady in SONU where she was in charge of more than 500 student members. She works with Microsoft East and Southern Africa as a Marketing Intern as well as working on an app called Cancervive which strives to aid cancer patients cut down their financial issues. She's also Nakuru Youth Senator and draws her inspiration from her mom and siblings.
 The Moipei Quartet
Moipei Sisters have grown to become one of the most successful Kenyan musical groups. They have sung the National Anthem at national events and earned huge support and awards from that. Their greatest accomplishment as of yet took place in the USA where they sang the National Anthem at the beginning of an NBA game; placing Kenya on the world map. The girls, through their music, never shy away from advocating for social problems including highlighting the plight of girls in the Maasai community and Africa at large, the threat to wildlife and the environment, Cancer in Children, etc.
Elodie Zone
Elodie schools in USIU and also is a part-time presenter at USIU FM. The Vlogger has succeeded in growing a big fan base on her social media. She's created incredible and awesome videos, which focus basically on the African stereotypes and problems facing local youth. Her videos get an average of 5,000 views and many of them go quite viral. She had worked with Clarence Peters, a top Nigerian music director on a music video in the past.
Tessy Cherono Maritim
Tessy Cherono is the co-founder of Arena Africa and the first African Diversity Officer for the Executive Committee at the University of Manchester in England. She caters to more than 40,000 students on campus. She has also played a principal part in local and international shows and publications; from AM Live to the Daily Nation.
Phy Ng'etich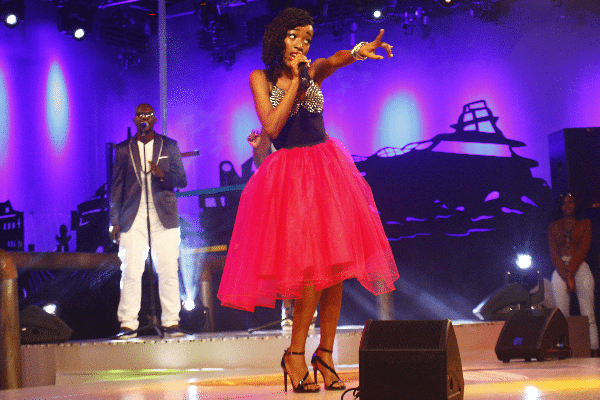 Phy Ng'etich is the winner of this year's edition of Maisha Superstars and second person in the Airtel Trace Music Stars competition which was supported by Akon. The 22-year old highly skilled musician will soon be graduating from Penya Kenya's Sauti Academy, a home to Sauti Sol and H_art The Band.
Shikow Femi One
Popular for her guest appearance in the hit song "Ligi Soo Remix" by Kaka Sungura, Shikow Femi One never ceases to strengthen her rap skills and is one of the fastest-growing Swahili rappers. She is one of Kenya's baddest rapper with desirous rap skills and continues to release more songs that leave us breathless including "Maumbile" ft Ms. Kerry and "Karata" ft Rabbit. Recently, she is signed by Kaka Empire, a label established by Rabbit.
Malaika Firth
Malaika is a 21-year-old Kenyan-born British fashion model. She has represented Kenya in the world modeling scene. Originally from Mombasa, Malaika now live in New York. She has also been featured in Vogue, The Guardian, Telegram among other top global news outlets. She has modeled for top brands like Asos, Burberry, Prada, and H&M.
Wangechi Waweru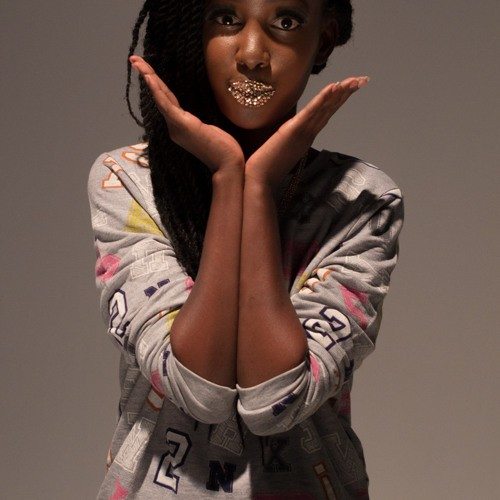 Wangechi is a rapper popular for her strength, her unique music and also for her smartness. She is currently a student at Strathmore University. She got involved in a ghastly road accident that transformed her life for better. Since then, she has managed to do a good number of musical projects, the most recent being her motivational video "Cardiac Arrest." According to CNN Inside Africa, in which she has featured, she is named one of the artists to watch in the near future. She, with her fellow rappers including Fena, Xtatic and a few others performed at the Excel Center In East London in June last year for the Excel Global Summit which was hosted by Angelina Jolie.