With lots of celebrities rising in the entertainment, sports, career, fashion, business and every other industrial sector you can think of, popularity has become something to wish for. In today's world, the digital media provides an avenue for further citation and popularity of events that occur in the real world. Practically every celebrity you know of; both men and women on the internet are as popular as they are due to news and events surrounding them.
So who are the top 50 women on the internet? Using Google, the most popular search engine is a fairly accurate way to assess this. Answers Africa determined the number of page citations with exact matches where these 50 most popular women on the internet appeared. In our discovery, most of these very prominent women are from the entertainment industry with just a handful of them coming from other walks of life. Among them are also women of political posture as well as women who have been on the big screens for ages for being known as messengers of good will across the world. If there is one thing this list of top 50 women on the internet promises, it is shock!
Most Popular Women Online
50. Jessie J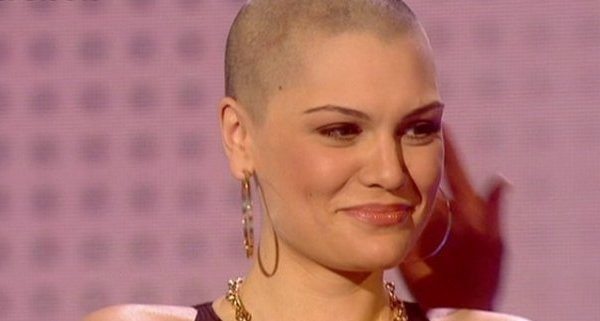 Jessie J is an English singer and songwriter. She was one of the most talented artistes of 2011 who became popular after her song titled "Price Tag". The song topped the music charts in 19 countries including France, United Kingdom, Ireland, and New Zealand. This feat has made her one of the top 50 women on the internet with 32.2 million citations across the web.
49. Heidi Klum
Heidi Klum is among the top 50 most popular women on the internet. She is a German-American model and fashion designer but her talent also extends to television hosting and presenting. She is a shrewd businesswoman and an occasional actress. She is popular enough to have generated 32.9 million citations across the web.
48. Jenna Haze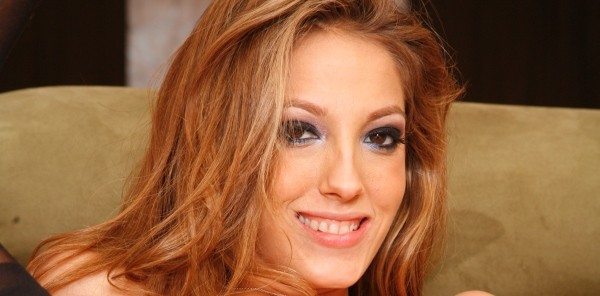 Jenna Haze has 33.4 million citations across the internet placing her at the 48th position among the 50 most popular women on the internet.
47. Kylie Minogue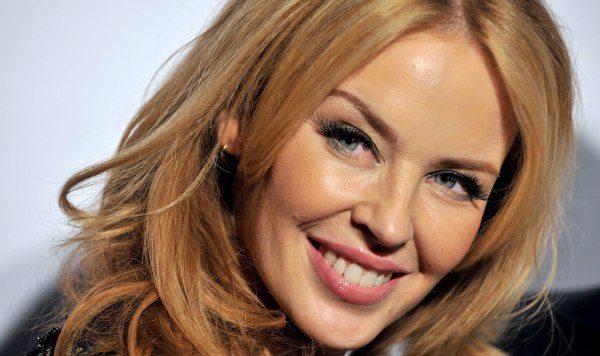 Kylie Minogue, an Australian singer, recording artist, songwriter and actress has 36 million citations across the internet. She started acting at a very tender age when she featured on the Australian soap, Neighbors before moving on to the big screens.
46. Kate Moss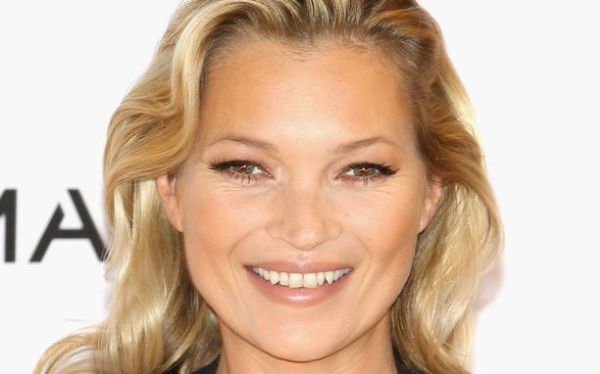 Kate Moss's popularity started in the early-1990s when she started off as part of the Heroin chic fashion trend. She has 37,700,000 results from citations across the internet.
45. Hilary Duff 
Hilary Duff is an American actress, a business woman and entrepreneur, singer, songwriter, author. She is also heavily involved in humanitarian services. With 38.1 million results across the web, she places among the top 50 most popular women on the internet
44. Halle Berry
Halle Berry is a typical example of an American girl who found fame and popularity from acting. Ever since her role as the bond girl, she has continued to achieve more greater feats. The "X-Woman" has 38.8 million citations across the web.
43. Hillary Clinton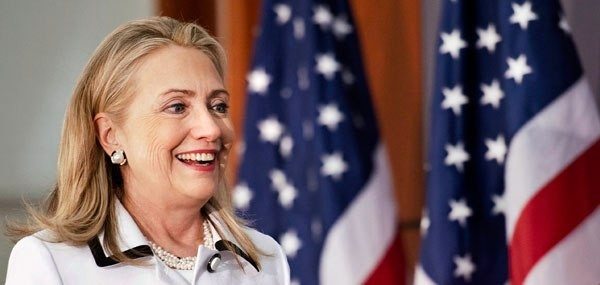 While she is no actress or movie star, the shrewd female politician is one of the strongest in the field dominated by men. Her role as the U.S's foreign policy negotiator and contest in the 2016 elections has generated much more bubbles around her name, leaving 39.9 million trails.
42. Ellie Goulding 
The British born singer-songwriter and instrumentalist became the second artist to win both the BBC's annual 'Sound of…' poll and the Critics' Choice Award at the Brit Awards in 2010. When she is not singing, she can easily pass for a professional multi-instrumentalist that can handle guitar, drums, keyboards, bass guitar, mandolin, clarinet. With 40.8 million citations, she is the 42nd most popular woman on the internet.
41. Michelle Obama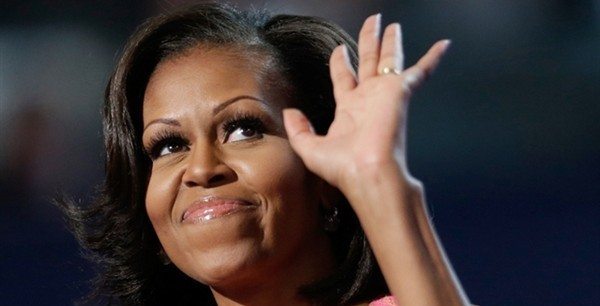 Michelle Obama is the wife of the most powerful man on the planet. A combination of black beauty and brains keeps her in the loop of hot trending topics on the internet. She has 41.3 million citations.
40. Carrie Underwood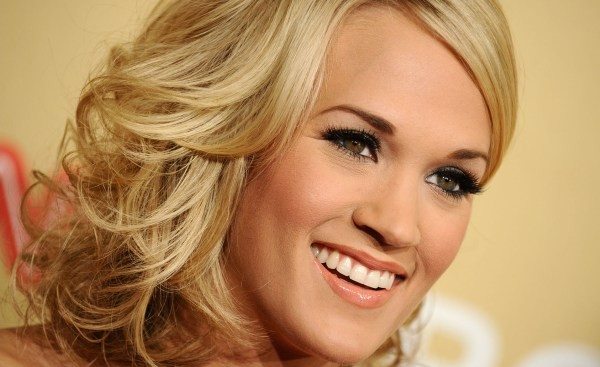 Carrie is a hot but cool American country music singer. She became popular after winning the 4th season of American Idol in 2005 and has since won 6 Grammy Awards, 16 Billboard Music Awards, 7 American Music Awards and the list continues… She has 42,700,000 results for her name.
39. Kesha
Kesha Rose Sebert symbolized as Ke$ha was born on March 1, 1987. She is an active singer and song writer with 43.3 million citations across the internet.
38. Scarlett Johansson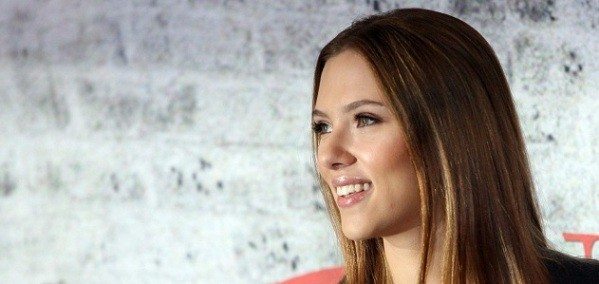 Scarlett Johansson is an American actress, singer and model. Scarlett started out on her road to popularity when she was featured in the "North" where she made her film debut. She has 43.6 million results across the internet.
37. Alexis Texas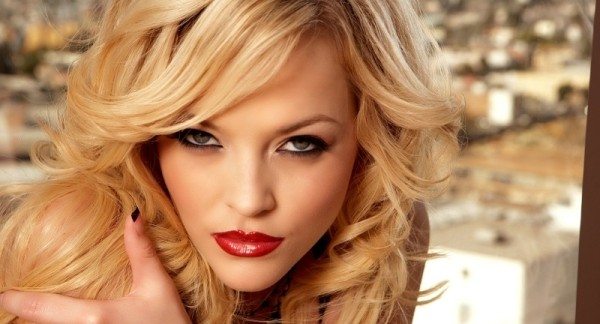 Alexis Texas is a Texas porn star. She started her career in pornography at the age of 21 in 2006. She is among the top 50 women on the internet with 44.8 million results.
36. Jessica Simpson
Jessica was born on the 10th of July, 1980 in Texas. Her popularity started in 1999 when she made her debut and since then has excelled in acting, singing and has become a well known TV personality. If there is an additional thing she knows how to do, that is business. She is a fashion designer and has a line of clothing and perfume that compete well in the global market. Her citation result stands at 49.6 million.
35. Jennifer Aniston
The "friendly" lady became popular for acting, featuring in quite a lot of movies. It was particularly her role in "Friends" that made her a household name in the entertainment world. Jennifer Aniston became the highest paid Television actress of all time when she signed a deal for $1 million-per-episode for the tenth season of "Friends" with her costars – Guinness World Book of Records (2005). There are 52.6 million results to her name.
34. Jessica Alba 
Jessica Alba is one of the most beautiful and most popular women of Hollywood. TV Guide ranked her the 45th out of 50 Sexiest Stars of All Time. She has 53.7 million results to her name.
33. Lisa Ann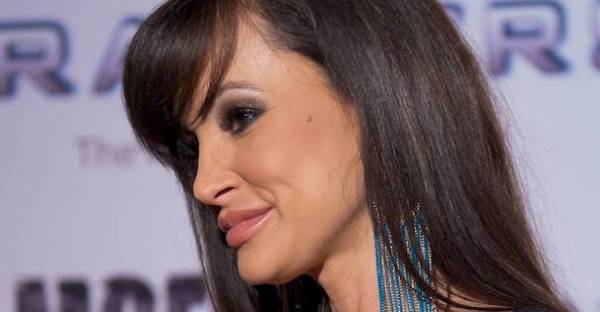 Lisa Ann is a typical Sarah Palin look-alike which she utilized quite well in her impersonation of Sarah Palin. She has become so popular that she danced for the Nomination Convention for the Republican party in Tampa. Lisa has 55.7 million citations to her name.
32. Fergie

No, her real name is Stacy Ann Ferguson and she is an American singer, songwriter, television host, fashion designer, and actress (oops what a long list). Apart from her cute smile, she has 55.7 million citations
31. Kate Middleton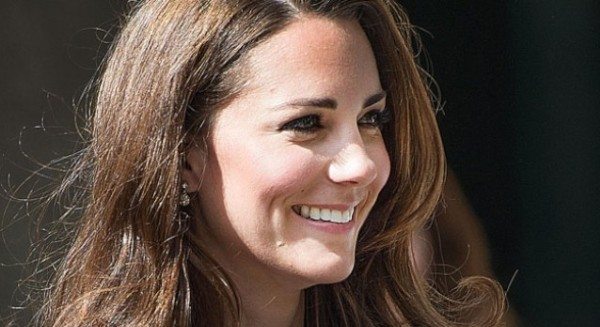 So much for actresses, singer-songwriters, fashion designers and the likes. Kate Middleton is one of the sweetest ladies in the UK but being in the royal family has made her more popular to be among the list of top 50 women on internet with a citation across 56.4 million pages of the web.
30. Marilyn Monroe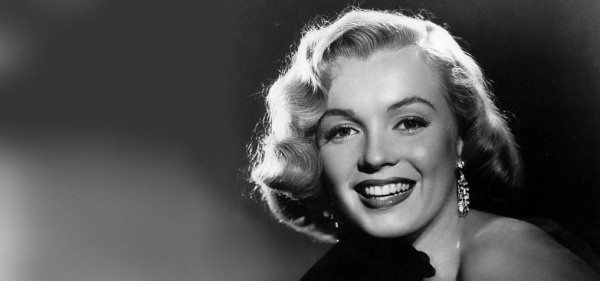 Marilyn Monroe passed on in 1962 but her fame still lives on till today as the world's most famous lady of the Playboy's. Citations – 56.5 million.
29. Vanessa Hudgens
Vanessa Hudgens is a popular American actress and singer. Her role in the High School Musical series brought her to the lime light. She has 58.8 million citations across the internet.
28. Emma Watson 
Who wouldn't recognize her cute face? Emma Watson is an English actress and model who became popular from her role as the smart Hermione in the Harry Potter series. Citations: 70.1 million.
27. Carly Rae Jepsen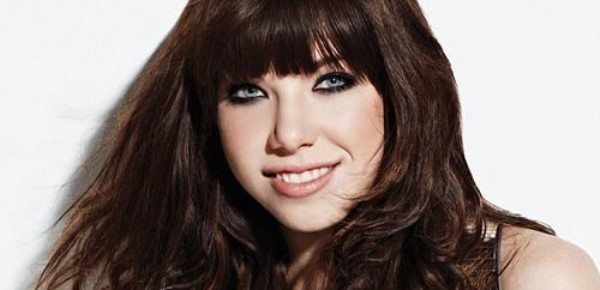 She is the Canadian recording artist and singer-songwrite who came third in the Canadian Idol 2007 season five's competition. Web citations: 71.7 million.
26. Lindsay Lohan
She was introduced into popularity at 3 years old when she started her career as a child fashion model. She has 81.2 million searches.
25. Alicia Keys
The popular "girl on fire" is really on fire on the internet with 85.7 million citations to her name.
24. Kristen Stewart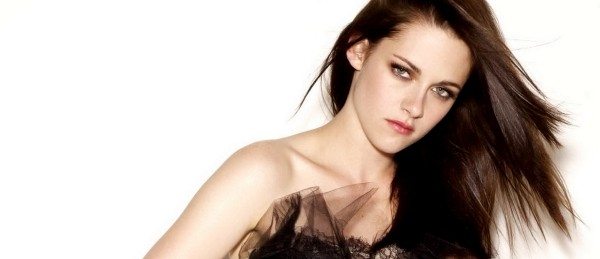 Kristen Stewart became among the 50 most popular women on the internet when she played the role of Bella Swan in the Twilight Saga series. She has a whopping 88,800,000 web citations to her name.
23. Mariah Carey
Maria Carey has a whopping 91.8 million citations across the internet. She is one of the pace setters in the entertainment world who have transcended many generations and are still waxing strong. She recently appeared as an American Idol judge in an $18 million salary deal which is probably part of what pushed up her rankings.
22. Megan Fox
Megan Fox is an American actress and model who came to popularity in her acting career in 2001. She has 94 million citations on the internet.
21. Avril Lavigne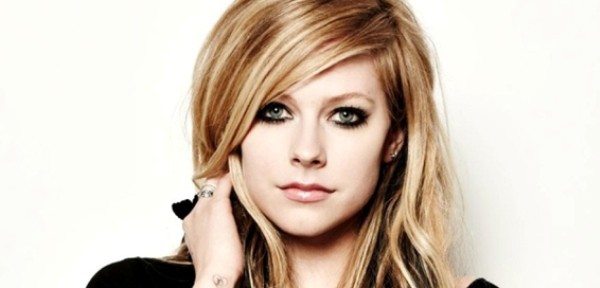 Avril has recently been on the media with respect to circumstances around her relationship and those are what probably pushed her among the top 50 women on the internet with 103 million citations.
20. Christina Aguilera
Christina Aguilera is one music icon that has been around for a while and not only that, she has joined one of a handful of artistes to have had a number of hits every decade within the last 30 years. There are 103 million citations to her name.
19. Demi Levato
Demi Levato's involvement as a judge in the American edition of the X Factor helped to push up her web citations to 108 million.
18. Paris Hilton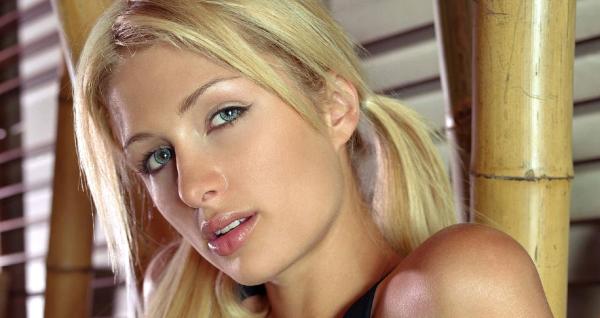 Paris is an heiress, model, fashion designer, television personality, actress and singer. She earns over $10 million every year as proceeds from her products sales. Her popularity fetches her 116 million citations across the internet.
17. Angelina Jolie
With 129 million citations on the internet, Angelina is still waxing strong despite seemingly keeping a low profile these days.
16. Kim Kardashian
Kim is a smart woman who carved out a name for herself in Hollywood. The socialite cannot stop acquiring more follower-ship. With 143 million citations, she is positioned at number 16 among the most popular women on the internet.
15. Miley Cyrus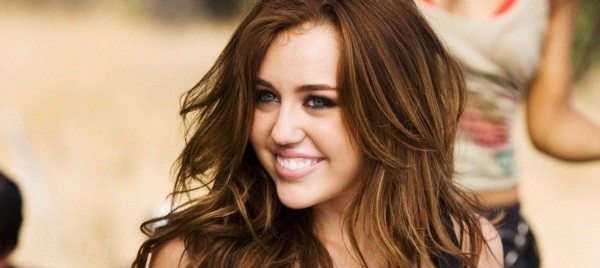 Miley has got the 2 most common qualities most popular women on this list have: acting and songwriting – that's right. She made her debut in three episodes of the series Doc and currently has 154 million citations to her name.
14. Nicki Minaj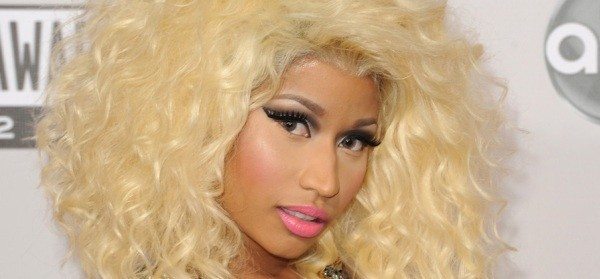 Nicki Minaj is a Trinidadian-born songwriter, singer and and business woman. She is ranked number 14 among the 50 most popular women on the web with 158 million citations.
13. Shakira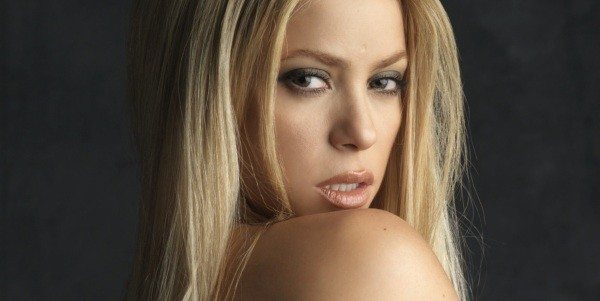 Shakira still remains one of the most influential women online and is still in mainstay music industry. She has 161 million citations on the web.
12. Katy Perry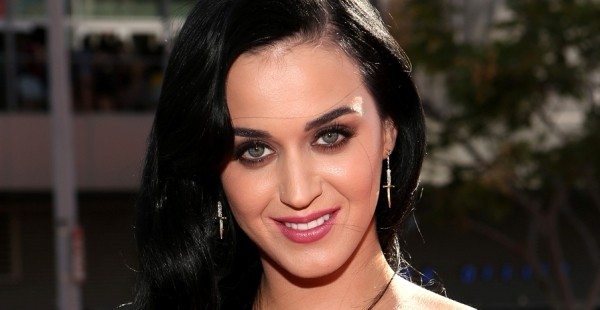 Katy Perry started her career as a gospel artist and later made a switch to more secular music. She is one of the strongest voices with 162 million citations.
11. Jennifer Lopez
Jenifer's name has successfully lived through the ages and is still a name to reckon with in the online community. She has 173,000,000 citations.
10. Beyonce
Beyonce is at the 10th position with 205,000,000 citations. News about her last pregnancy of twins also pushed up the figures in her favor.
9. Madonna
Who would imagine that Madonna would still be a popular name in the music industry by now? That is what you get when you make yourself the queen of pop. She has 210,000,000 citations to her name.
8. Adele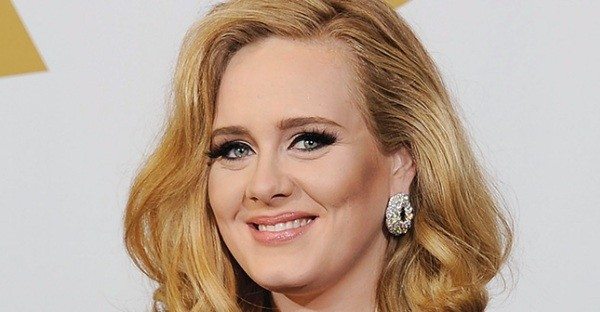 The risen star from UK, Adele swept the music industry with her amazing talent and voice. Despite keeping her cool and staying off limits to scandal, she still has a huge trail of 211 million trails to her name.
7. Selena Gomez
Heartbroken by Justin Bieber, Selena Gomez's popularity swept past a lot of other celebs landing her at the 7th position with 225 million citations.
6. Britney Spears
Is still rocking strong at the 6th position. Her latest song with William and just concluded X factor role as a judge pushed up her figures with 225 million citations same as Selena Gomez.
5. Taylor Swift
She is a great talent in country music; a career which she started at the age of 14. She has 233,000,000 citations.
4. Lady Gaga
Lady Gaga's shift towards popularity has been extraordinary. It is expected that her next album will be released in 2013 and may cause more online popularity in due course. She currently has 246 million citations.
3. Cher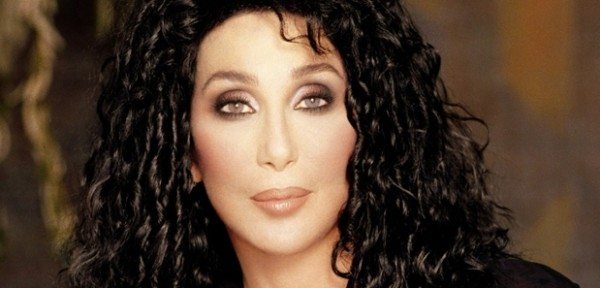 Cher is one of the most popular women of the internet with 376 million citations across the internet. While she has not recently been on the news, her fan base has never ceased to make references to her lovely name.
2. Rihanna
Despite being the most popular person on Facebook, involving in fights with Chris Brown, and the latest release of her album – Unapologetic, Rihanna only fell short of the number 1 spot among the 50 most popular women on the internet with 426 million citations.
1. Lana Del Rey
Lana Del Rey – A name out of the blue is occupying the number 1 spot of the top 50 most popular women on internet. She started becoming astonishingly popular from 2011 with her performance on SNL and 2 records released in 2012 which has left her a whopping 670 million citations on the internet. Only time will tell where this figure will be in the coming years.