With lots of celebrities rising in the entertainment, sports, fashion, business, and every other industrial sector you can think of, popularity has become something to wish for. In today's world, digital media provides an avenue for further citation and popularity of events that occur in the real world. Practically, every celebrity you know of, both men and women on the internet, are as popular as they are due to news and events surrounding them.
So who are the top 50 women on the internet? In our discovery, most of these very prominent women are from the entertainment industry, with just a handful of them coming from other walks of life. Among them are also women who have distinguished themselves in the area of politics, as well as women who have been on the big screens for ages for being known as messengers of goodwill across the world.
Most Popular Women Getting All The Attention Online Right Now
50. Scarlett Johansson
Occupation: Actress, Singer
Famous For: Acting, Charity
Notable works: Iron Man 2 (2010), Ghost in the Shell (2017), Avengers (2012)
A native of Manhattan, Scarlett Johansson went from being an indie sweetheart to becoming one of the most famous actresses in the world, thanks to her joining Marvel's "The Avengers" (2012). The award-winning Hollywood actress made headlines when she was announced as the world's highest-paid actress for 2018 and 2019. Forbes revealed that her films have grossed over $14.3 billion worldwide. This placed her as the ninth-highest-grossing box office star of all time. In 2020, she got married to Colin Jost, which was her third marriage, as she has previously been married twice to Ryan Reynolds and Roman Dauriac.
49. Jennifer Aniston
Occupation: Actress, filmmaker, businesswoman
Famous For: Acting, Yoga, Marriage to Brad Pitt
Notable works: Friends (1994–2004), Horrible Bosses (2011), Office Space (1999)
For Jennifer Aniston, fame came to her on a platter, since her parents, actors John Aniston and Nancy Dow, were already popular figures in the American entertainment industry. Regardless, she has been able to make a name for herself since she began her career at the age of 18 (in 1987). Aniston got her breakthrough in the 1994 television sitcom, Friends, where she played the role of Rachel Green and hasn't stopped.
She is a recipient of several awards, including the Primetime Emmy Award, SAG award, and Golden Globe award. Apart from her career achievements, which have stamped her in the limelight for years, her marriage to fellow actor Brad Pitt and the duo's divorce has also drawn huge attention to the star.
48. Jessica Alba
Occupation: Actress, Businesswoman
Famous For: Acting, sex symbol
Notable works: Dark Angel (2000), Fantastic Four (2005), Good Luck Chuck (2007)
Jessica Alba has been a source of inspiration to many women. Her career history, which shows her early take on acting at the age of 13, remains a push to young stars. Alba has gone beyond acting to establish herself as a businesswoman. She is the co-founder of the consumer goods company, The Honest Company, and has continued to excel in business.
47. Ellie Goulding
Occupation: Singer, songwriter
Famous For: Music, Motivational Talks
Notable works: Lights, Halcyon, Anything Could Happen, Love Me Like You Do
Asides from music, Ellie Goulding has a likeness for athletics. She has spoken about mental health and depression on many occasions, revealing that her gym fitness helps her maintain sanity. She once represented the UK in the inaugural Nike Women Half Marathon in Washington, D.C. on 28 April 2013.
46. Halle Berry
Occupation: Model, Actress
Famous For: Modeling, Miss USA Pageant
Notable works: Boomerang (1992), Monster's Ball (2001), X Men (2000)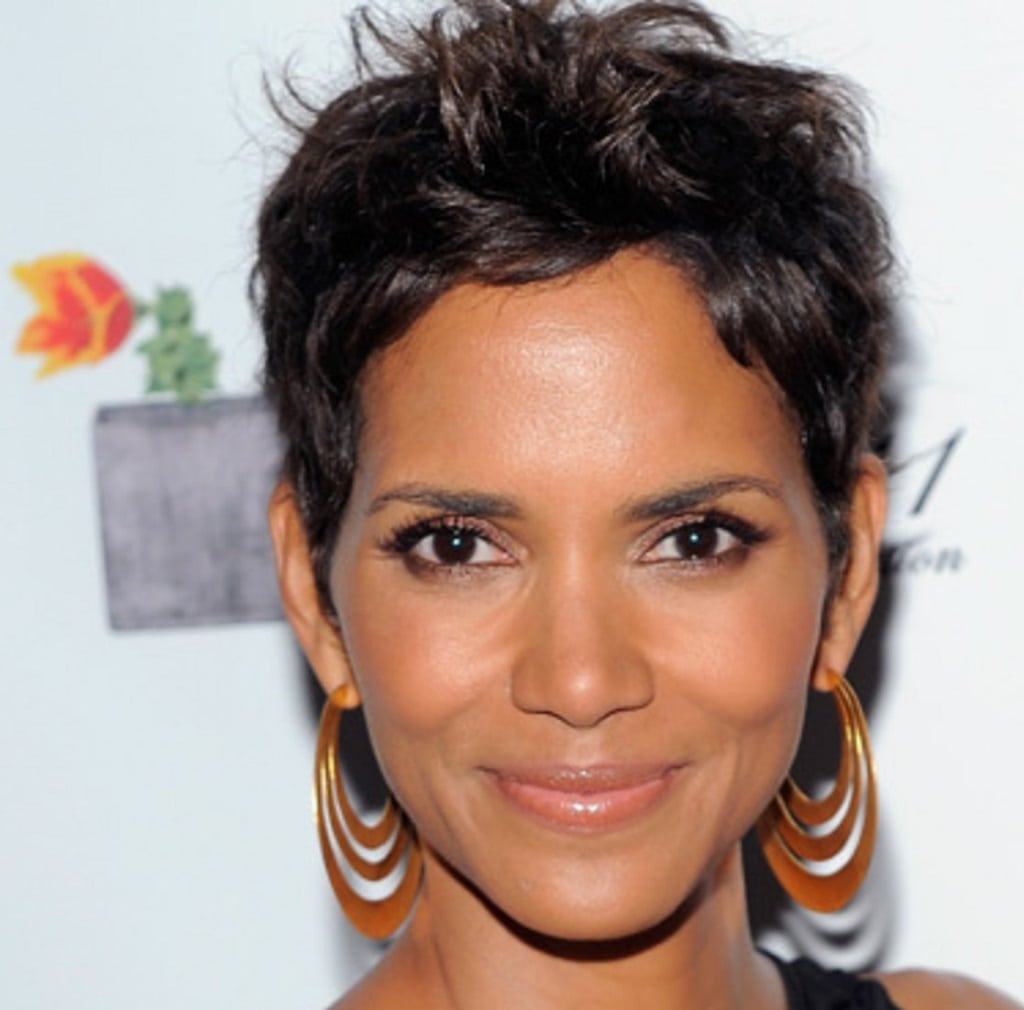 Halle Berry has, no doubt, left an influential footprint in the film industry for her many performances over the years. The star first made the headlines when she finished as a first runner-up in the Miss USA Pageantry in 1986. Ever since then, she has been a force to reckon with through her acting performances and social media motivational posts.
The Hollywood star had also appeared in numerous pageantry, beauty and fashion shows, movies, and television shows. In the 2000s, she was one of the highest-paid actresses, and she made history in 2002 when she became the first woman of color to win an Oscar after bagging the award as Best Actress for her role in the 2001 movie, Monster's Ball.
45. Kesha
Occupation: Singer, Rapper, Songwriter
Famous For: Rap, songwriting
Notable works: Right Round with Flo Rida, Tik Tok, Blah Blah Blah, Take It Off, Blow
It is not a small feat for a rapper to sell over 50 million records, especially for an artist that at some point in her career had legal battles with her label. Kesha is one of the iconic female rappers that shaped the face of rap in the US. She is also recognized as a renowned songwriter, and music stars like Ariana Grande, Miranda Cosgrove, Miley, and Britney Spears have reaped from her writing talent.
44. Hilary Duff
Occupation: Actress, businesswoman, singer, songwriter, producer
Famous For: Teen idol, acting
Notable works: Agent Cody Banks (2003), A Cinderella Story (2004), Cheaper by the Dozen 2 (2005)
As someone who began her career as a child actress, starring in television series and films, Hilary Duff has made a mark in the film circle. She has numerous film and TV shows credits and has continued to leverage her career for social change by making huge donations for charity purposes. One such example is in 2005 when she donated $ 250,000 to help victims of Hurricane Katrina and 2.5 million meals to the victims in the southern US.
43. Kate Moss
Occupation: Model, Fashion Designer
Famous For: Fashion
Notable works: Levi's (Campaign), Calvin Klein Partnership), Chanel,  H&M, Dior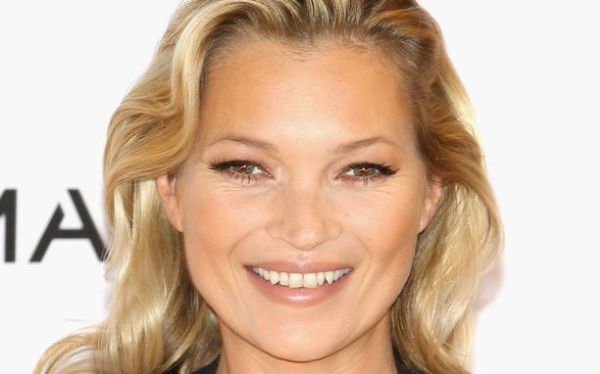 Kate Moss has worked with top fashion brands, and one of these was her partnership with Calvin Klein in the early 2000s. Although her career witnessed an almost sudden halt when she lost major modeling contracts following drug abuse accusations, she was able to bounce back fully. She has received numerous awards and recognition for her contributions to fashion both in the UK and beyond.
42. Jessie J
Occupation: Singer, Songwriter
Famous For: Her Music
Notable works: Price Tag, Nobody's Perfect, Who You Are, Domino, Laserlight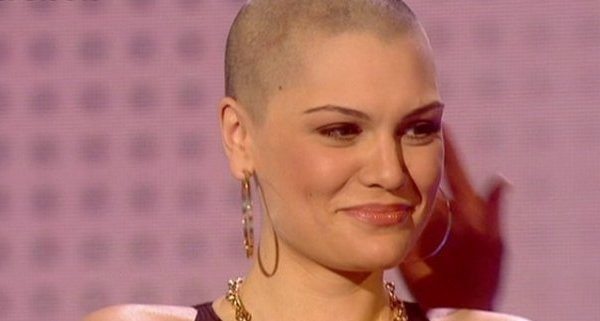 Jessica Ellen Cornish counts amongst those who got their break at a very young age. At 11, she was already rolling with the West End musical, and today, she has sold millions of records, both in the UK, where she resides, and worldwide. Jessie J is supportive of the feminist course and has, on various occasions, spoken up about the consciousness of women's rights.
41. Carley Rae Jepsen
Occupation: Singer, songwriter, actress
Famous For: Her music, Canadian Idol
Notable works: Emotion, Kiss, Dedicated, I Really Like You, Ballerina( Voice-over)
Most persons surely heard these lyrics "Then call me maybe" in the last decade. It was a viral catchphrase that sprung from the Canadian diva, Carley Rae Jepsen's 2012 hit single, "Call Me Maybe." The song was what brought her to the limelight, and she has since continued to remind us that the world should be a pleasant place with music, and of course, equal rights.
40. Emma Watson
Occupation: Actress, model, activist
Famous For: Hermione Granger in Harry Potter, Women's Activist
Notable works: The Bling Ring (2013), Beauty and the Beast (2017), Little Women (2019)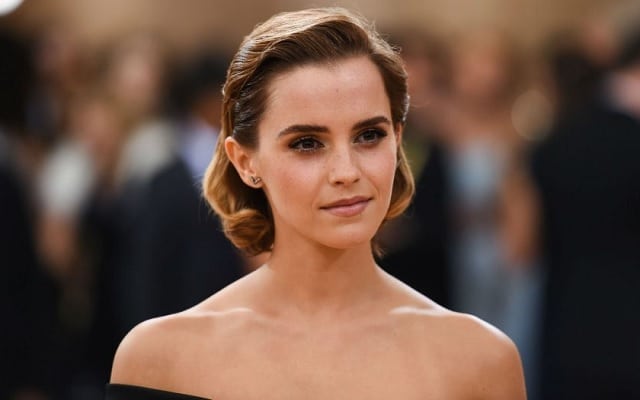 Most people got to know the English actress, Emma Watson as the best friend of Harry and Ron in J.K. Rowling's Harry Potter series. These days, she is more into film productions, and her women's rights work. She now shares her time between London and New York City.
39. Carrie Underwood
Occupation: Singer, Songwriter, Actress, Businesswoman
Famous For: Winner of American Idol 2005
Notable Albums: Some Hearts (2005), Carnival Ride (2007), Play On (2009), Blown Away (2012)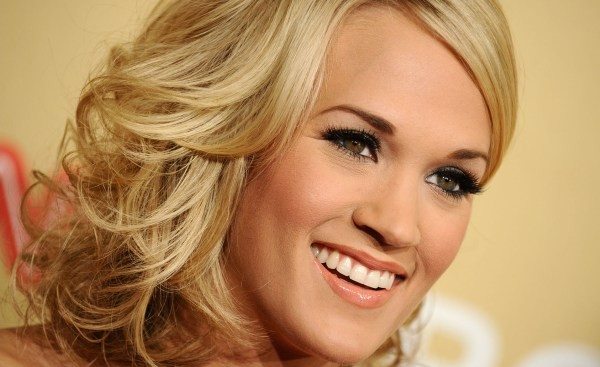 Emerging the winner of the fourth edition of the American Idol in 2005 was a breakthrough for Carrie Underwood. The world recognizes her talent and followed her journey through from her debut hit song, "Inside Your Heaven," which peaked at number 1 on the Billboards. Following her musical successes, Carrie got offers that saw her in movies and entrepreneurship.
38. Kendall Jenner
Occupation: Model, Media Personality, Businesswoman, socialite
Famous For: KUWTK (Keeping Up With The Kardashians)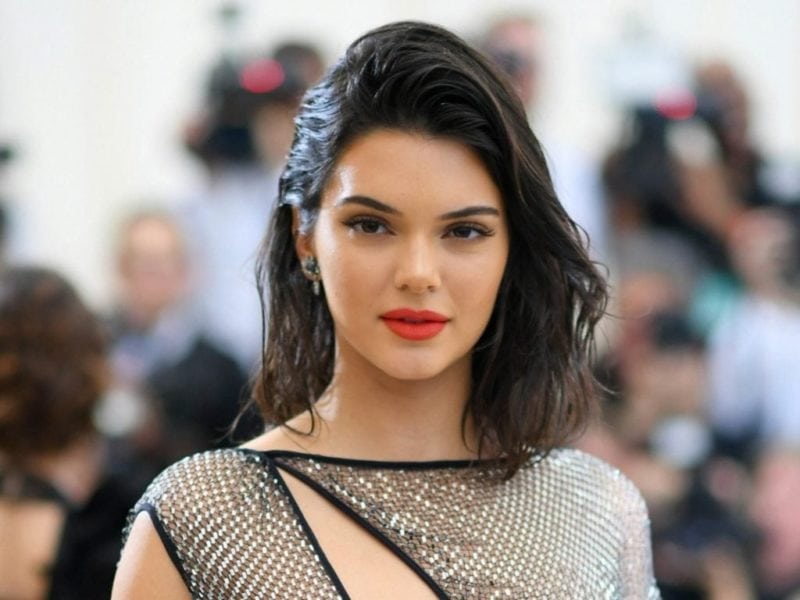 Kendall became really popular through her family reality show, KUWTK. Aside from her elderly half-sister, Kim, none of them were really famous until the show began in 2007. Kendall has gone on to make a name for herself by styling and walking the runway for top brands. Also, she has set up her own business, the Kardashian Kolors nail polish line, and was named one of the richest celebrities in 2018.
37. Ciara
Occupation: Singer, songwriter, model, actress, dancer
Famous For: Dance, Music
Notable Albums: Ciara: The Evolution (2006), Basic Instinct (2010), Jackie (2015), Beauty Marks (2019).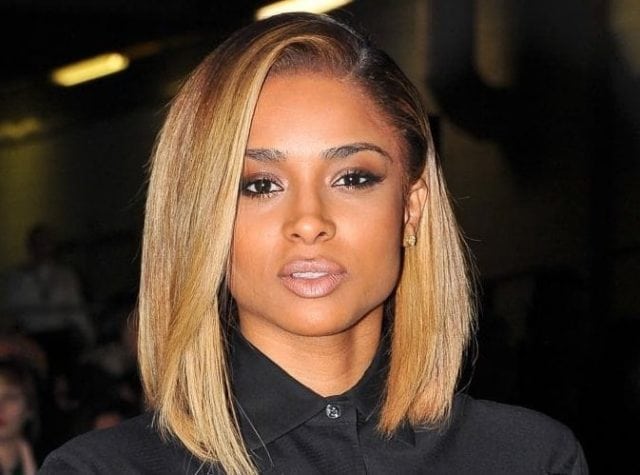 Although Ciara is now happily married to American football quarterback, Russell Wilson, we can't deny that her alleged relationship with fellow music star, Bow Wow was one of the peak points of her career. They went ahead to release "Like You," which became a monster hit and rocked the Billboard charts in 2005. Though Ciara never really confirmed their relationship rumors, it was one of the times that she became really famous.
36. Lindsay Lohan
Occupation: Actress, singer, songwriter, entrepreneur, television personality
Famous For: Acting, Child actor
Notable works: Mean Girls (2004), Lindsay Lohan's Beach Club (2019), and The Masked Singer Australia (2019-present)
Lindsay Lohan has been on our screens for a very long time. She got her first break in 1998 when she appeared in the Walt Disney Pictures film, The Parent Trap. Ever since then, the multi-talented Lohan has starred in more films and has gone on to show how versatile she is by venturing into music, modeling, and businesses, including fashion and tech, which have both fared well.
35. Alicia Keys
Occupation: Singer, songwriter, actress
Famous For: R&B, Philanthropy
Notable Albums: The Element of Freedom (2009), Here (2016), Alicia (2020)
Alicia is popular for the melody she brings into her songs and features. She has sold over 30 million records worldwide and was ranked fifth-most successful artist of the 2000s decade by Billboards and is a recipient of numerous awards, including 15 Grammy Awards. These days, Alicia seems to have taken a back seat on her music career, as she is busy with philanthropy and activism. She is the founder of the Keep A Child Alive foundation, which helps to provide medicine, orphan care, and social support to families with HIV and AIDS in Africa and India.
34. Kristen Stewart
Occupation: Actress, Filmmaker
Famous For: Her role as Bella Swan in the Twilight Saga
Notable works: Panic Room (2002), Snow White and the Huntsman (2012), Charlie's Angels (2019), Underwater (2020)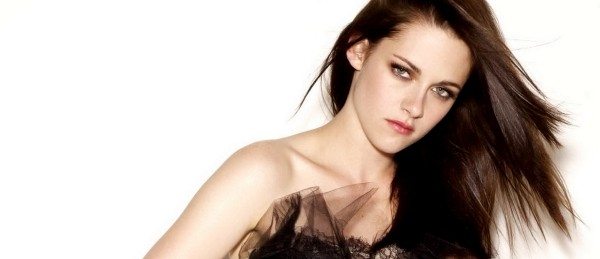 Kristen Stewart is definitely one of the famous names in Hollywood. When you take a look at her journey towards fame, you will find out she has been nothing but a product of hard work. Stewart was once the highest-paid actress in Hollywood between 2012 and 2013. Recently, she starred as a leading character in Charlie's Angels (2019) and Underwater (2020); this came after she took a break from the industry.
33. Mariah Carey
Occupation: Singer, songwriter, entrepreneur, record producer, television judge, actress
Famous For: Her vocal range (melismatic singing style) and signature use of the whistle register
Notable Albums: Glitter (2001), Memoirs of an Imperfect Angel (2009), Me. I Am Mariah… The Elusive Chanteuse (2014), Caution (2018)
Most people know her as the ageless songstress. But the singer has proven she can do many things in the entertainment industry (singing, acting, and production credits), and it is as a result of these talents that the Guinness World Record refers to her as the "Songbird Supreme." Her vocal prowess precedes her to this day and has consistently made her one of the greatest and most influential vocalists of all time.
32. Megan Fox
Occupation: Actress, Model
Famous For: Acting
Notable works: Think Like A Dog (2020), Friends With Kids (2012), Transformers (2007)
Megan Fox began acting in 2001 but made her big break in 2007 when she starred as Mikaela Banes in the action film, Transformers, which she recently left. Fortunately for Megan, the movie was a blockbuster and won her worldwide popularity and more top roles in Hollywood. Aside from her versatility in acting, her stunning beauty has also endeared many fans to the Tennessee-born actress, and she has appeared in numerous magazines as a model.
31. Avril Lavigne
Occupation: Singer, songwriter, actress
Famous For: Music (pop-punk)
Notable Songs: Sk8er Boi, Girlfriend, I am With You, Complicated
The Canadian singer and songwriter made it to stardom at a very young age. At 15, she was already sharing the stage with music legends like Shania Twain. Despite facing some life blows, she also holds the record as the best-selling album in the 21st century by a Canadian artiste with her 2002 album, Let Go.
30. Christina Aguilera
Occupation: Singer, songwriter, actress, TV personality
Famous For: Acting, Television, and Music Video impact
Notable Songs: Back to Basics (2006), Genie in a Bottle, What a Girl Wants, Come On Over Baby (All I Want Is You)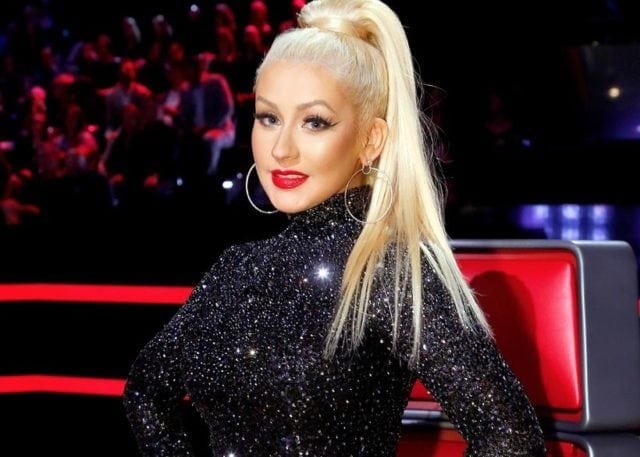 Christina Aguilera has attained a legendary status in the entertainment industry. She has five Grammy awards, 1 Latin Grammy, and has a star imprint of her name on the Hollywood Walk of Fame. Beyond that, she has built a huge fan base on social media, thus making her one of the most popular women in the world right now.
29. Priyanka Chopra
Occupation: Actress, singer, and film producer
Famous For: Miss World 2000 Pageant, Acting, Beauty
Notable works: Aitraaz (2004), Kaminey (2009), 7 Khoon Maaf (2011), The Sky Is Pink (2019)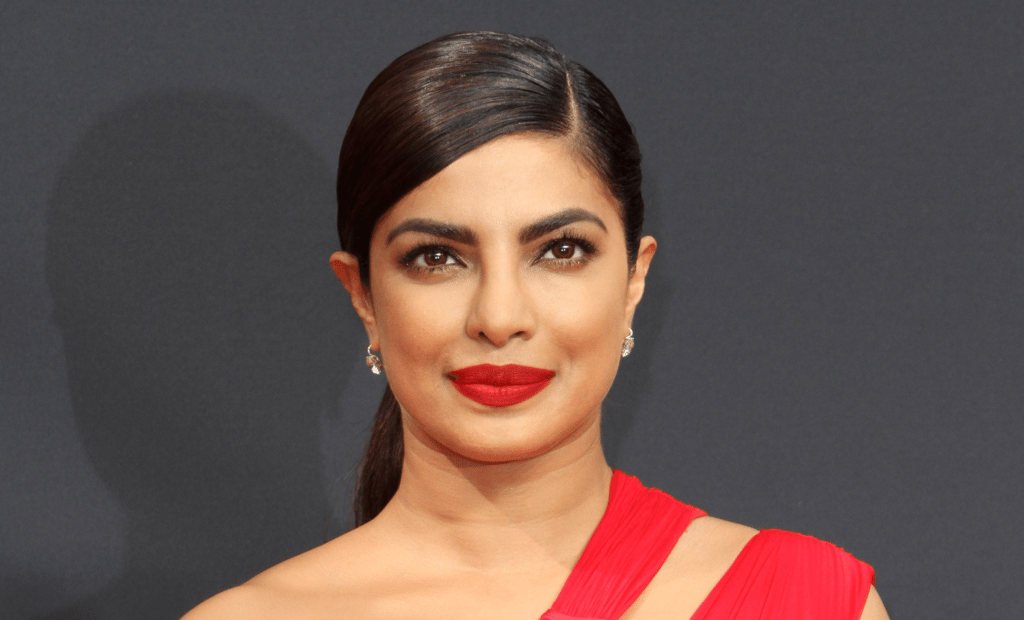 Bollywood actress is currently married to Nick Jonas (of the Jonas Brothers). She gained widespread fame in 2000 when she won the Miss World Pageant. With her contributions to Bollywood, she is ranked as one of its highest-paid actors. She has equally received numerous awards for her efforts, including being named among Time's 100 Most Influential People in the World and Forbes 100 Most Powerful Women in the World.
28. Cher
Occupation: Singer, songwriter
Famous For: Her continuous career in the music industry spanning over five decades, from 1963 to the 2020s
Notable Albums: Believe (1999), Gypsys, Tramps & Thieves (1971), Dark Lady (1974)
Born Cherilyn Sarkisian in El Centro, California, Cher first made the headlines in 1965 when she and her first husband, Sonny Bono, paired up in a musical duo known as Sonny and Cher. Their popular song, "I Got You Babe" was a record-breaker as it topped Billboards in different countries across Europe and beyond. She is also known and recognized as the "Goddess of Pop" and for her distinctive contralto singing voice. Although she is no longer churning out musical works as before, her social activism and philanthropic works still have her placed on the map to date.
27. Demi Lovato
Occupation: Singer, songwriter, actress, and executive producer
Famous For: Barney & Friends, Mitchie Torres in Camp Rock
Notable works: Unbroken (2011), Demi (2013), Confident (2015), and Tell Me You Love Me (2017)
She gained popularity as a child actor in both Barney & Friends and her role as Mitchie Torres in the Disney Channel television series, Camp Rock. Demi Lovato then switched to a full-time recording artist and has dropped 5 Albums, Don't Forget (2008), Here We Go Again (2009), Unbroken (2011), Demi (2013), Confident (2015), and Tell Me You Love Me (2017). She recently signed to star in the upcoming NBC comedy project, Hungry.
26. Paris Hilton
Occupation: Singer, actress, and socialite
Famous For: A leaked sex tape, Heiress of the Hilton family
Notable works: Nine Lives (2002), Snakes on a Plane (2006), Supernatural (2009)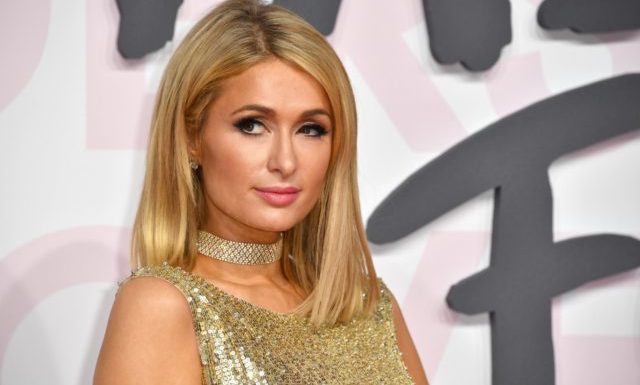 She came to the limelight in the early 2000s through her appearance in the reality show, 'The simple life.' Aside from being the great-granddaughter of Conrad Hilton, the founder of Hilton Hotels. Paris Hilton gained global recognition when her leaked 2001 sex tape with her then-boyfriend Rick Salomon went viral in 2003. She returned to the limelight recently after releasing a documentary about her childhood titled This is Paris that exposed the trauma she passed through while she was growing up.
25. Kate Middleton
Occupation: Duchess of Cambridge
Famous For: Duchess of Cambridge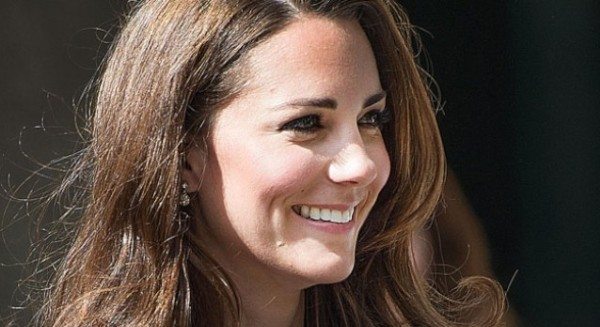 Kate or Catherine, as her official name suggests, is the wife to the second heir apparent to the throne of the United Kingdom, Prince Williams. She gained massive popularity in 2011 when she got married to the Duke of Cambridge and eventually became a member of the British Royal family. Since her marriage, people keep following her fashion sense, and other activities, which explains why she is among the most famous women in the world right now.
24. Britney Spears
Occupation: Singer, songwriter, actress, dancer
Famous For: Revival of Teen pop
Notable works: Baby One More Time (1999), Oops…I Did It Again (2000)
During the 1990s, she was one of the best acts to look out for, and fans' admiration for her style earned her the title, Princess of Pop. At 15, her two albums, Baby One More Time (1999), Oops…I Did It Again (2000), were already certified diamond in the US. Today, despite not being so active in the music industry, Britney Spears still holds the record of the best-selling teenage artist of all time for the success of her first two albums, which in 2020 (Oops…I Did It Again) has been named by Rolling Stone as the fastest-selling album by a female in the US, 15 years later.
23. Michelle Obama
Occupation: Attorney, Author
Famous For: Orator, First African-American First Lady of the United States
Michelle gained worldwide recognition when she became the first lady of the United States in 2009. Also, being married to one of the most likable personalities in the world, Barack Obama, came with an endearing likeness for Michelle. In the campaigns that saw her husband walk to the White House, Michelle delivered speeches that placed her as one of the best orators in the world.
22. Angelina Jolie
Occupation: Actress, filmmaker, humanitarian
Famous For: Acting roles, Beauty, Humanitarian works
Notable works: Goerge Wallace (1997), Salt (2010), Maleficent: Mistress of Evil (2019)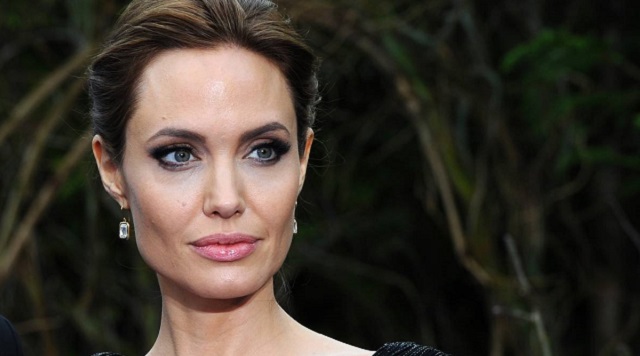 She is one of the most successful female actors and has been named Hollywood's highest-paid actress multiple times. Over the years, Jolie has been unsuccessful with marriage, having tried thrice, with the last crashing in 2019, with another famous star, Brad Pitt. Nonetheless, this has not affected her sterling career as she has been the recipient of numerous accolades, including an Academy Award and three Golden Globe Awards.
21. Kylie Jenner
Occupation: Actress, businesswoman, socialite, model
Famous For: Keeping Up With The Kardashians Reality SHow (KUWTK)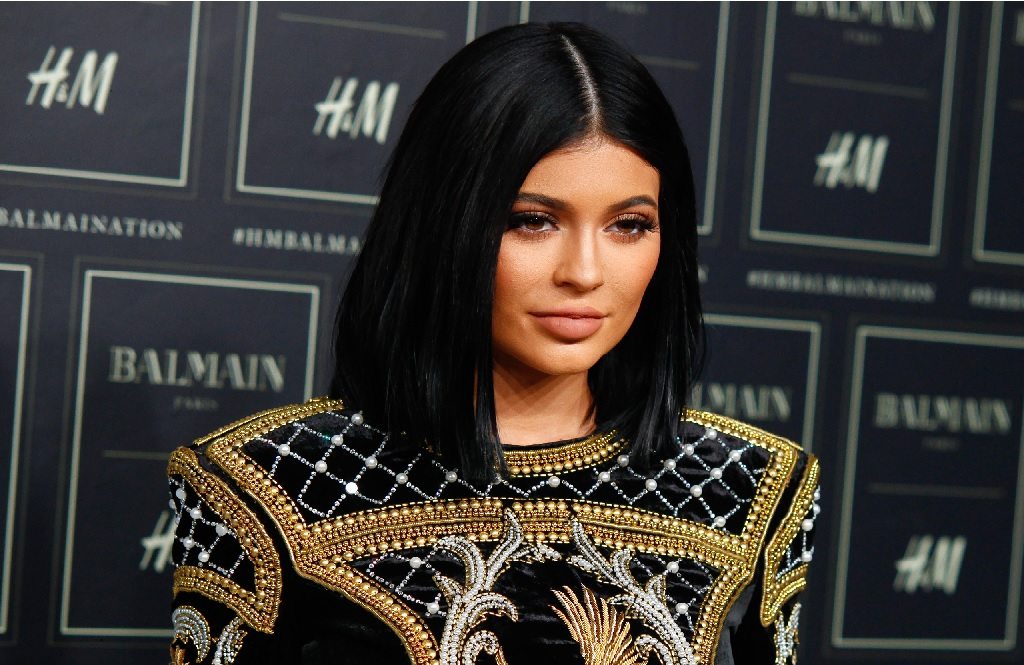 The famous younger sister of the Kardashian/Jenner sisters also came to the spotlight through her performance in Keeping Up with The Kardashian Reality show. She also received more media coverage for her on and off relationship with former young money rapper, Tyga. However, it was her beauty and cosmetic company, Kylie Cosmetics, that got her the global attention she so wanted after it propelled her to billionaire status in Forbes billionaire report in 2019. It was alleged that she sold part of the company to beauty giant Coty in a deal valued at $1.2 billion. However, the truth later emerged that Kylie's beauty company was overestimated.
20. Kim Kardashian-West
Occupation: Media Personality, model, socialite, businesswoman, actress
Famous For: Sex-tape, The Keeping Up With The Kardashians (KUWTK), sex symbol
A sex tape scandal in 2007 is still debated in some circles, as the factor that shot Kim to the limelight. Kim Kardashian-West got married to the popular rapper, Kanye West, in 2014, which is her third marriage. Together, Kanye and Kim are categorized as a power couple, running their separate clothing businesses and both selling in millions of dollars. Before now, Kim has been a cast on her family reality show, 'Keeping Up with the Kardashians,' which is scheduled to come to an end later this year, after running for 20 seasons in 14 years. The show, which almost didn't happen, is part of what has prolonged her fame and her entire family for many years, and even to date, she remains one of the most known social media influencers in the world.
19. Miley Cyrus
Occupation: Singer, songwriter, actress, record producer
Famous For: As Hannah Montana, distinctive raspy voice, Controversial lifestyle
Notable works: Hannah Montana, Younger Now (2017), Plastic Hearts (2020)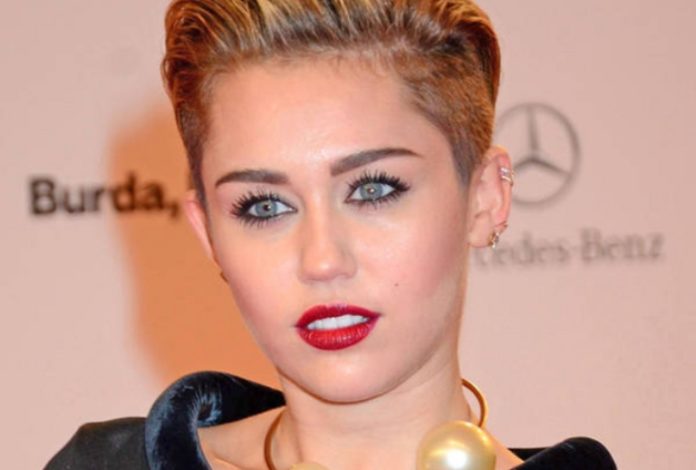 She is a well-known versatile artist who gained fame at a very young age. Between 2006-2011, Miley Cyrus played the lead role of Hannah Montana on the Disney Channel television series. Following this role, the star has only grown in popularity. Her father, Billy Ray Cyrus is a legendary country music singer, hence fame was nothing new to her. The star also serves as a voice to her generation as she has a foundation with the mission of rallying young people to fight injustice facing youth who are homeless, LGBTQ youth, and other vulnerable populations.
18. Cardi B
Occupation: Rapper, songwriter, actress
Famous For: Rap, sex symbol, political statements
Notable Albums: Bronx Season, Bartier Cardi ft. 21 Savage, I Do ft. SZA, Money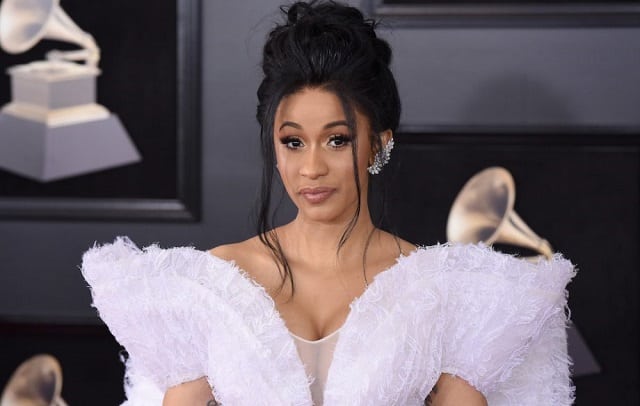 Just like Justin Bieber that gained popularity through YouTube, Belcalis Marlenis Almánzar, alias Cardi B, came to the limelight through the Vine and Instagram apps. Her debut album, Invasion of Privacy (2018), won her the Best Rap Album at the Grammys, with its hit song "Bodak Yellow" popping up everywhere worldwide. Though she did not reign the same era as Nicki, fans have continued to place them side-by-side in rap comparisons online. Her feud adds to the fan war between the lovers of the two artists. Cardi B has also amassed influence in the political space, using her star power to criticize policies she does not feel are right for the American people.
17. Nicki Minaj
Occupation: Singer, songwriter, rapper, actress, model
Famous For: Rap, Versatility in music, Use of Alter egos, Colourful wigs & costumes
Notable Albums: Pink Friday (2010), The Pinkprint (2014), Queen (2018)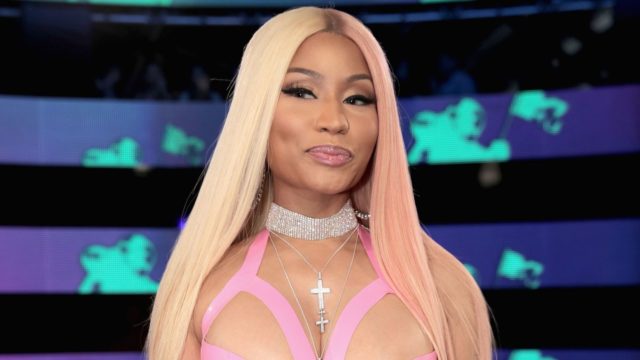 When you talk about rap, Nicki is sure to be on everyone's lips. This is because the Trinidadian native, who goes by the stage name, Nicki Minaj, has done it all. She counts as one of the top artists that bossed the male-dominated rap industry in the US. Nicki Minaj is, no doubt, a sex symbol and has been dubbed as the real-life Barbie.
16. Shakira
Occupation: Singer, songwriter, dancer
Famous For: Versatility in music/ Dancing
Notable Albums: Oral Fixation (2005), Shakira (2014), El Dorado (2017)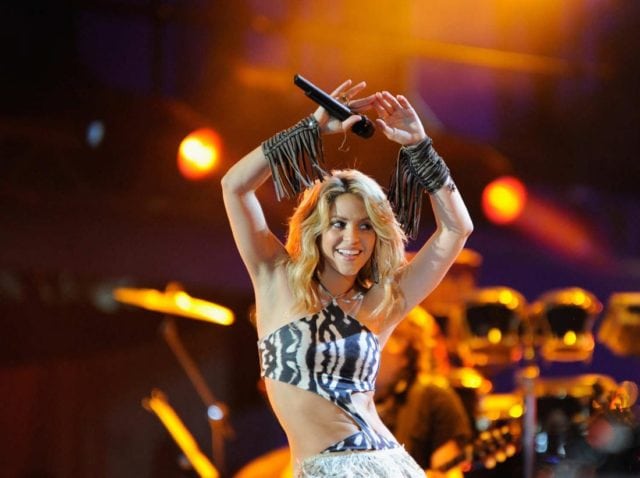 The Queen of Latin Music is arguably one of the most popular women in the world for her contributions to entertainment and sports since her debut in 1990. Although Shakira was already a full-blown pop star in her own right, her performance in the 2010 World cup tournament and eventual love life with Spanish footballer, Gerard Pique triggered her popularity the more.
15. Katy Perry
Occupation: Singer, songwriter, businesswoman, actress.
Famous For: Music, sex symbol
Notable works: One of the Boys (2008), Prism (2013), Witness (2017), Smile (2020)
Katy Perry shares a joint record with Michael Jackson, with five songs from her 2010 Album (Teenage Dream) topping charts on the U.S. Billboard Hot 100 singles. She's also very famous on social media with a massive following. In 2013, she came top before Justin Bieber as the most followed person on Twitter, and in 2017, Kerry was the first person to hit 100 million followers on Twitter and had received a Guinness world record for a person with the most followers in 2015. Katy Perry is also a fashion icon and has been voted by 'Men's Health' readers as the Sexiest Woman of 2013.
14. Ellen DeGeneres
Occupation: TV host, Comedian, Writer, Actress, Producer
Famous For: Her talk show (The Ellen DeGeneres Show)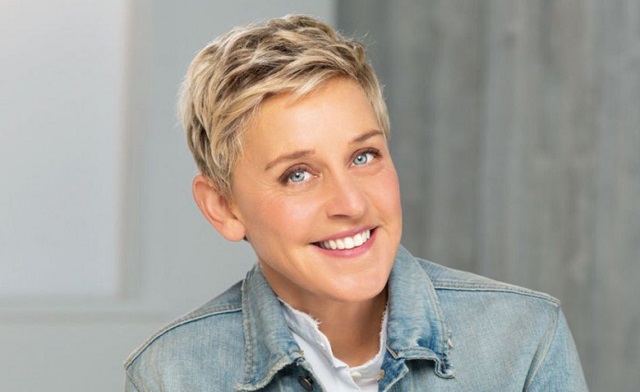 "The Ellen DeGeneres Show," which began in 2003, is dubbed the longest-running talk show on television. Over the years, the show host has worked with several celebrities that have appeared on her show. She is overwhelmingly popular on the internet for her comedic theatrics and roles in movies and the American entertainment circle at large. However, in 2020, her show faced heavy backlash, which brought her to the spotlight all the more.
13. Jennifer Lopez
Occupation: Singer, songwriter, actress, businesswoman
Notable as: a pop culture icon, all-round entertainer
Popular works: Hustlers (2019), The Boy Next Door (2015), Brave (2007), Love? (2011), A.K.A. (2014)
JLO, as she is fondly called, is a sex-symbol in all rounds. The hitmaker cum actress who achieved success as a Hollywood star, singer, businesswoman is one of the wealthiest celebrities in the world. She has recorded various awards in her name, including Legend Awards, as well as a 2,500th star on the Hollywood Walk of Fame. Her 2010 song, On the Floor, earned her Guinness World Record for the Highest Viewed Female Music Video of All Time.
12. Billie Eilish
Occupation: Singer, Songwriter
Famous For: Moody songs, edgy, streetwear-inspired style
Notable works: When We All Fall Asleep, Where Do We Go? (2019)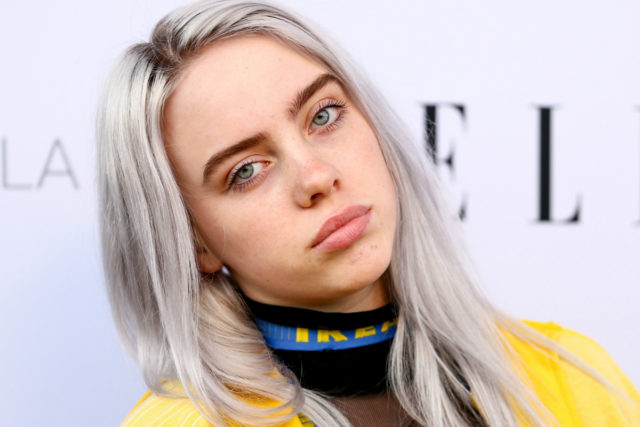 The singer is definitely amongst the hottest musicians making waves in world music at the moment. This is because her music cuts across different countries, with her debut EP, Don't Smile at Me (released in 2017), reaching the top 15 in the US, UK, Canada, and Australia. At a young age, Eilish has won five Grammy Awards, two American Music Awards, two Guinness World Records, three MTV Video Music Awards, and one Brit Award.
11. Madonna
Occupation: Singer, songwriter, actress, businesswoman, film director, record producer.
Famous For:  Music, Humanitarian
Notable works: Music (2000), Hard Candy (2008), Rebel Heart (2015), Madame X (2019)
At her peak, she has been dubbed the Queen of Pop alongside the late Michael Jackson, who held the title King of Pop. She had initially started a career in modern dance, where she played the guitar, drums, and was a vocalist for rock bands until she started a solo music career in 1983, with her debut self-titled album, Madonna. She has received numerous awards, nominations, and recognition, including being ranked as the greatest woman in music by VH1 in 2012 and the greatest music video artist of all time by Billboard in 2020.
10. Adele
Occupation: Singer/songwriter
Famous For: Her melodious sounds (R&B, Blue-eyed soul)
Notable works: 19 (2008), 21 (2011), 25 (2015)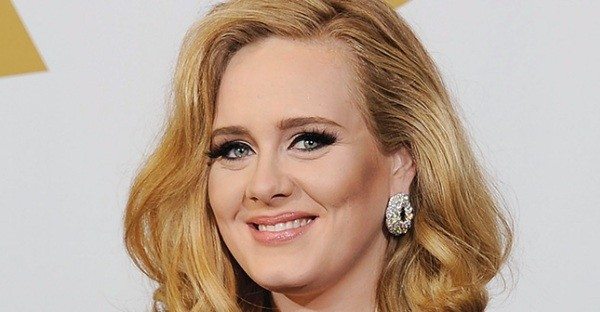 Adele won critical acclaim when she won the Best New Artist and Best Female Pop Vocal Performance at the 2009 Grammy Awards. She has dropped three albums; 19 (2008), 21 (2011), and 25 (2020), which have sold over 120 million records and gained her more popularity beyond the UK. The hitmaker drew heavy attention to herself when she showed up looking so trimmed in 2020.
9. Beyoncé
Occupation: Singer, songwriter, dancer, businesswoman
Famous For: Singing and dancing
Notable Albums: I am…Sasha Fierce (2008), Beyond (2013), Lemonade (2016)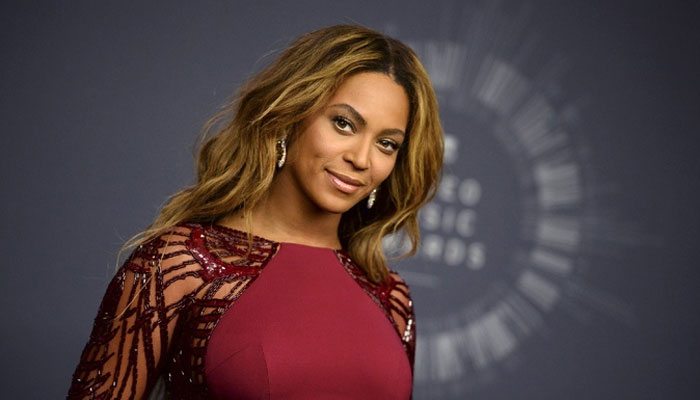 Queen B, as she is famously called, started as a member of the defunct girl's group, Destiny Child. Over the years, she went solo and has thus far conquered many sectors of the entertainment industry, including being the most awarded artist at the MTV Video Music Awards (24), most nominated female in the Grammys. With over 118 million records sold worldwide, Beyoncé is one of the world's best-selling recording artists with a solid fan base named, Beehive. The multi-talented entrepreneur is married to music mogul Jay Z, and they have built an empire.
8. Selena Gomez
Occupation: Singer, songwriter, actress, producer
Famous For: Her roles as Alex Russo in Disney's Wizards of Waverly Place
Notable Albums: Stars Dance (2013), Revival (2015), and Rare (2020)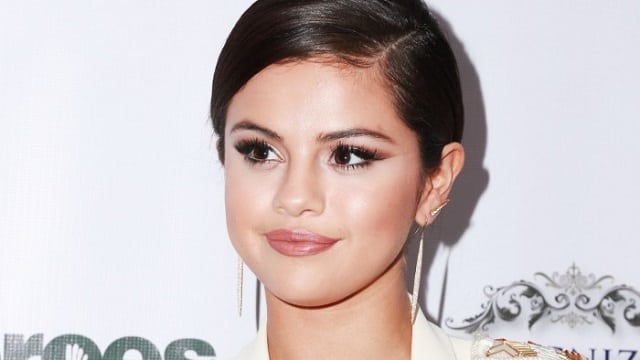 Before music, Selena was a movie star, starring in the series, Wizards of Waverly Place, a Disney channel TV series which aired from 2007 to 2012, Another Cinderella Story (2008), Princess Protection Program (2009), Ramona and Beezus (2010), and a host of others that won her mass following on the internet. Following her chart-topping albums and musical tours, Gomez has gone on to become one of the most popular women on the internet and around the world.
7. Taylor Swift
Occupation: Singer, songwriter, actress, record producer
Famous For: Her blend of country-pop, rock, and electronic genres
Notable Albums: Look What You Made Me Do (2017), Blank Space (2014), Shake It Off (2014)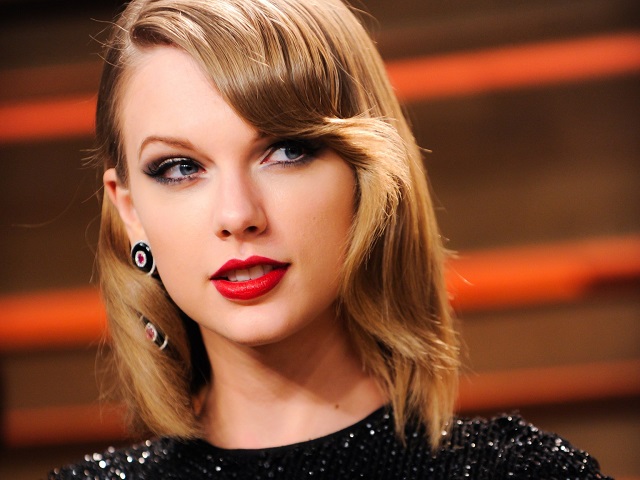 With an artist of the decade award in the 2010s, 23 Billboard Music Awards, 32 American Music Awards, seven Guinness World Records, an Emmy Award, and 10 Grammy Awards, amongst other numerous awards under her belt, Taylor Swift is one of the most awarded and most popular women around the world.
 6. Ariana Grande
Occupation: Singer, songwriter, actress
Famous For: Her role as Cat Valentine on Nickelodeon's TV Show, Victorious, music
Notable Albums: Thank u, Next (2019), Dangerous Woman (2016), My Everything (2014)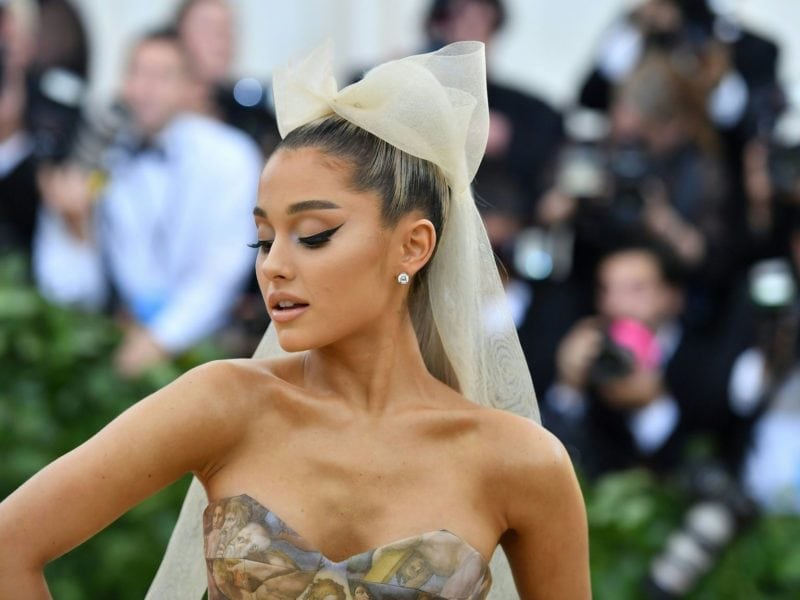 In a short spell, Ariana has been able to garner a strong fanbase for herself, and no doubt, she stands as one of the young generation artists with so much star power across the world. At 27, she is up there as the most followed solo female artist on Spotify and YouTube, as well as the most followed woman on Instagram, which goes to show how popular she is on the internet.
5. Lady Gaga
Occupation: Singer, songwriter, actress, activist
Famous For: Her unorthodox style of dressing, controversial songs.
Notable Albums: Born This Way (2011), Artpop (2013), Joanne (2016), Chromatica (2020)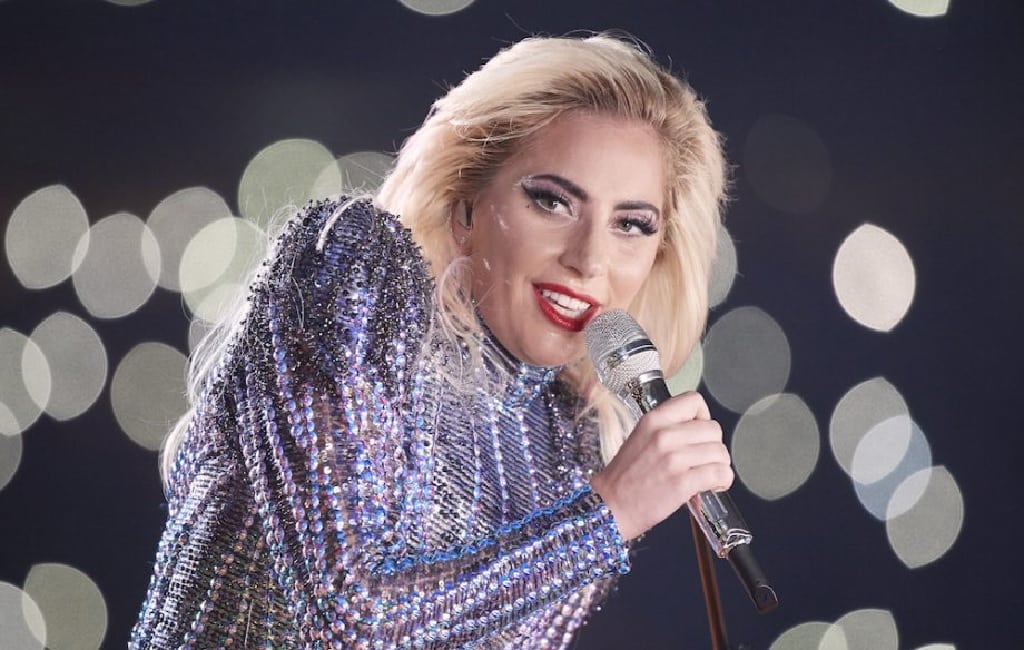 The singer, songwriter, and actress's real name is Stefani Joanne Angelina Germanotta, and she is fiercely famous around the world as Lady Gaga. Her role in the 2018 movie, A Star is Born, earned her an Oscar, BAFTA, Golden Globe, and Grammy Awards, being the first to achieve this feat all in one year. Sequel to the recent US elections, Gaga had thrown her weight around Joe Biden, who eventually won the election and was on January 20, 2021, inaugurated the 46th president of the United States, an occasion that saw her perform the national anthem.
 4. Kamala Harris
Occupation: Politician, Attorney
Notable as: First female vice president, first African American, and first Asian American vice president in the United States.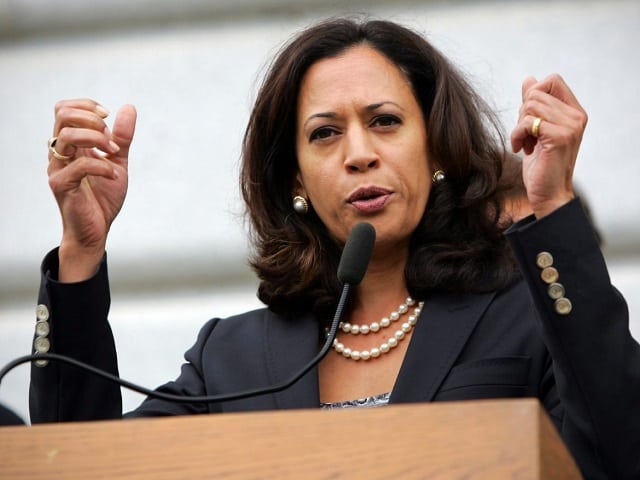 A radical and vocal human that became a model and inspiration for women seeking top political positions. Though Kamala Harris had been the Democratic Senator from California, she gained massive support and popularity when the then-US presidential hopeful, Joe Biden chose her as his running mate for the US Presidential election in 2020.
3. Rihanna
Occupation: Singer, Businesswoman
Famous For: Music, Fashion icon, and lingerie line (Fenty)
Notable Albums: Music of the Sun (2005), A Girl like Me (2006), Good Girl Gone Bad (2007)
Robyn Rihanna Fenty, otherwise known by her stage name Rihanna, has been a big influence in American music since her debut and sophomore albums (Music of the Sun – 2005) and (A Girl Like Me – 2006) dropped. Aside from recording over 250 million record sales, Rihanna is a popular sex-symbol, which inspired her to establish her own lingerie line, Fenty.
2. Lana Del Rey
Occupation: Singer, Songwriter
Famous For: Popularizing the Sadcore music genre
Notable Albums: Ultraviolence (2014), Video Games (2011), Norman Fucking Rockwell! (2019)
Lana Del Rey made her big break in 2011 despite having been in the music industry since 2005. Since then, the singer has successfully released six albums, all of which have inspired a younger generation of artists and influenced them in different ways. A typical example is the rave of the moment, Billie Eilish.
1. Oprah Winfrey
Occupation: TV host, Media Executive, Producer
Famous For: The Oprah Winfrey Show, which ran for 25 years (1986-2011)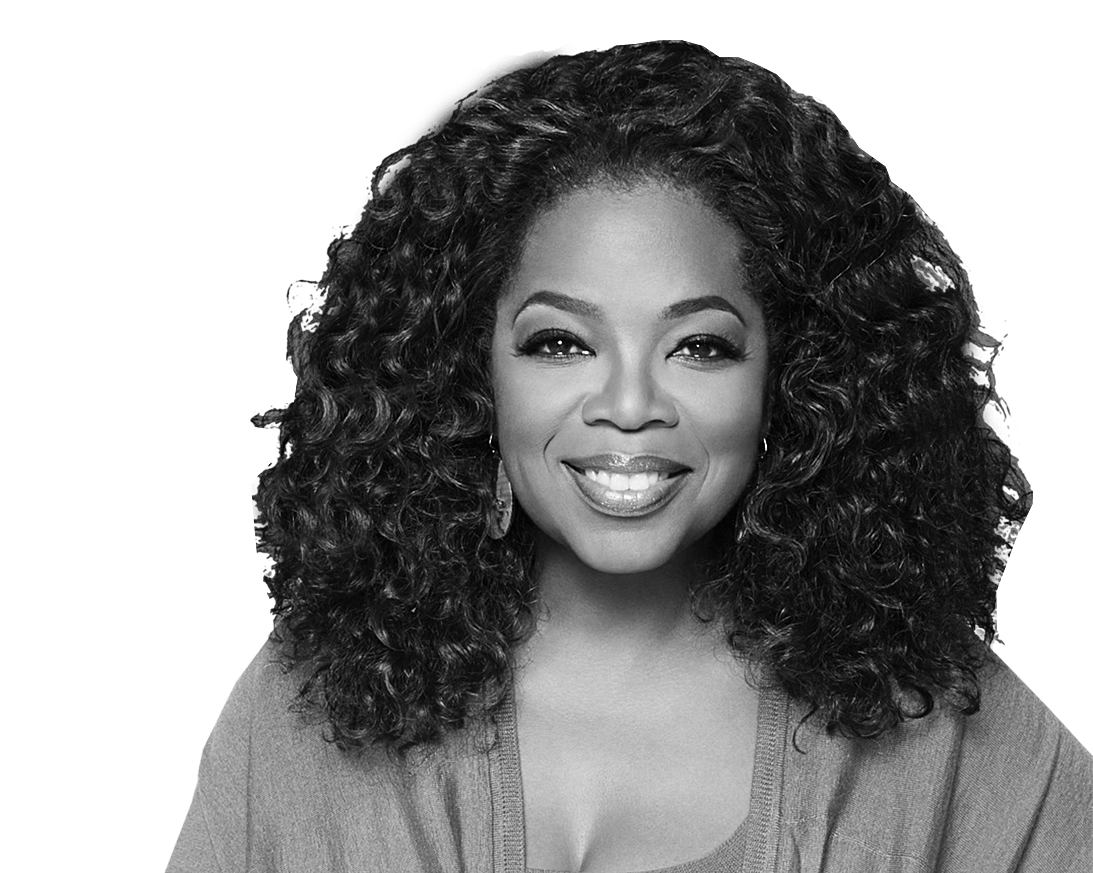 Winfrey has been lauded as the "Queen of All Media," and this is because of her contributions to the American media sector over the years. The media mogul, against all odds, broke from a poor background, teenage molestation, and single motherhood struggles in Mississippi to become the richest black woman, and North America's first black multi-billionaire. Her philanthropic activities have also earned her worldwide popularity.
Recap
Here's a quick recap of the top 50 most popular women online:
Oprah Winfrey
Lana Del Rey
Rihanna
Kamala Harris
Lady Gaga
Ariana Grande
Taylor Swift
Selena Gomez
Beyoncé
Adele
Madonna
Billie Eilish
Jennifer Lopez
Ellen DeGeneres
Katy Perry
Shakira
Nicki Minaj
Cardi B
Miley Cyrus
Kim Kardashian-West
Kylie Jenner
Angelina Jolie
Michelle Obama
Britney Spears
Kate Middleton
Paris Hilton
Demi Levato
Cher
Priyanka Chopra
Christiana Aguilera
Avril Lavigne
Megan Fox
Mariah Carey
Kristen Stewart
Alicia Keys
Lindsay Lohan
Ciara
Kendall Jenner
Carrie Underwood
Emma Watson
Carley Rae Jepsen
Jessie J
Kate Moss
Hilary Duff
Kesha
Halle Berry
Ellie Goulding
Jessica Alba
Jennifer Aniston
Scarlet Johansson