Trace Cyrus is an American musician who became famous as the backing vocalist and bassist of Metro Station. Although he left the group in 2010, Cyrus returned in August 2014 after which the band released a single titled Love & War. This was subsequently followed by the release of the group's second studio album titled Savior.
After leaving the group in 2010, Trace formed a pop band named Ashland HIGH. The group had released demos of songs titled Break It Down and Pretty Girls on the band's MySpace page and as of 2013; it had released two albums, Geronimo and Drugstore Cowboy.
Examining What Inspired His Career
The musician was born as Neil Timothy Helson on the 24th of February 1989 in Ashland, Kentucky. However, Trace Cyrus' mother parted ways with his biological father and got married to Billy Ray Cyrus, who adopted him and had his name legally changed to Trace Dempsey Cyrus.
Trace went on tours and performed with Bill during his school holidays and that probably inspired him to become a musician. Country Music Has the Blues is a song from the album "Wanna Be Your Joe" by Billy Ray which Trace Cyrus co-wrote in 2006, featuring guest appearances from the likes of George Jones and Loretta Lynn.
That same year, he dropped out of La Cañada High School after he got a job at a shopping mall in Burbank, California. Apart from being inspired by his adoptive father, Trace is naturally inclined to arts. This is pretty obvious as the singer has inked almost all parts of his body.
Trace Cyrus Formed Metro Station With Mason Musso
The music band was formed by Trace in 2006 alongside Mason Musso when the duo was set up by their mothers to do a jam together. The band members included Blake Healy who joined as a bassist, synthesist, and keyboardist; Anthony Improgo who was brought in as a drummer and Musso as rhythm guitarist and lead singer.
The band was signed by Columbia Records after one of the record label's interns saw their MySpace page. Following that, Shake It, a track from the band's self-titled debut album made it to the Top Ten Billboard hit singles. On the 9th of June 2008, Cyrus made an appearance alongside Musso on MTV's Total Request Live. The 2008 Soundtrack of Your Summer Tour, co-headlined by Good Charlotte and Boys Like Girls had the Metro Station as one of the special guest acts.
With his band waxing strong, the singer went ahead to engage in some successful collaborations. One of them was in 2008 when Trace Cyrus featured in his sister's (Miley) song, Hovering. That same year, Billy Ray featured him in the number Somebody Said a Prayer. His band Metro Station disbanded in 2010.
https://www.instagram.com/p/B_YHpeDHVXg/
A Look at His Career after Metro Station
After leaving Metro Station in 2010, Cyrus formed Ashland HIGH, a pop band. The band has a MySpace page where they have released demos of songs like Pretty Girls and Break It Down.
In 2013, Millionaires featured Trace Cyrus in Dat Boi. At that point, Ashland HIGH already had two albums to their credit, Drugstore Cowboy and Geronimo.
August 2014 saw the return of Trace to the Metro Station and subsequently, they dropped the single Love & War. Their second album Savior has already been released.
While he was a member of Metro Station, it was obvious that the band recorded a good level of success which must have translated to wealth for its members, Trace Cyrus inclusive. Moving on to form another band in 2010 no doubt lined the vocalist's pocket with more wealth. Cyrus has his net worth estimated at $2 million
The Singer Has a Large Family
Trace Cyrus is the biological son of Leticia "Tish" Cyrus and Baxter Neal Helson, a local drummer from Ashland. The couple was married but later parted ways and afterward, Trace's mother got involved with Billy Ray Cyrus.
Billy and Tish welcomed their first child together; a beautiful daughter named Destiny Hope Cyrus (Miley Cyrus) in 1992 and on December 28, 1993, the duo got married. Afterward, Billy adopted Trace alongside his sister Brandi. The couple later had their second and third biological children, Braison Chance Cyrus (1994) and Noah Lindsey Cyrus (2000).
On October 26, 2010, Billy Ray Cyrus filed for divorce, citing irreconcilable differences. Somehow, they were able to iron out their issues and remain a pair. In light of that, on March 18, 2011, Billy Ray announced on the talk show, The View, that he had dropped the divorce petition. Two years later, Tish filed for divorce from Billy, also citing irreconcilable differences. It was however reported in July 2013 that the couple had attended couples' therapy and was able to fix the relationship.
The entire members of the Cyrus family appear to be part of the entertainment industry in one capacity or the other. Meet them:
Leticia Jean "Tish" Cyrus
Trace's mother is an actress and producer. Some of her works in the latter capacity include The Last Song, LOL, So Undercover, and Miley Cyrus: Live at the O2. She also appeared in the concert movie Hannah Montana and Miley Cyrus: Best of Both Worlds Concert.
Billy Cyrus
Trace Cyrus' father is a singer, songwriter, and actor. He has many songs and films to his credit, including the Disney series Hannah Montana in which he co-starred alongside his daughter Miley Cyrus.
Noah Lindsey Cyrus
Noah Cyrus is a recording artist, songwriter, and actress. She dropped her first single titled Make Me in 2016, featuring vocals from Labrinth. The fifth child of the family, Noah was born on the 8th of January 2000 in Nashville, Tennessee.
Miley Ray Cyrus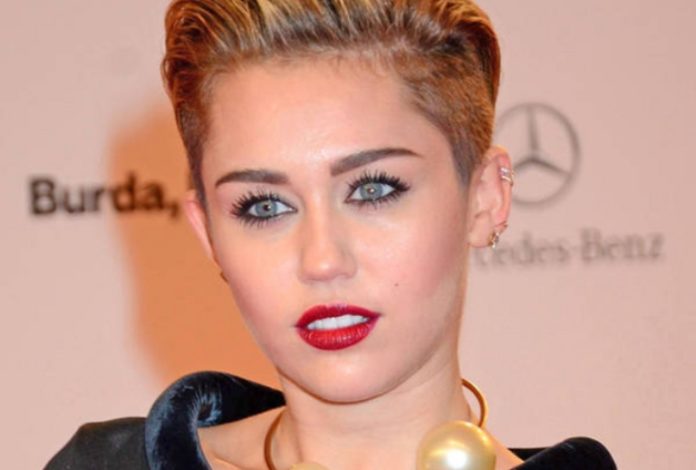 Miley is an actress, songwriter, singer, and TV judge. Her music genres span across hip hop, pop, and country-pop. Miley was once married to Liam Hemsworth but they finalized their divorce in January 2020.
Braison Chance Cyrus
Born on the 9th of May 1994, Braison Cyrus earns a living as an actor, musician, and model. He is best recognized for the movie Heels. Braison has been married to Stella McBride Cyrus since 2019.
Brandi Cyrus
Brandi is an actress, vocalist, and DJ. She co-hosts Your Favorite Thing podcast as well as the Bravo show Cyrus vs. Cyrus: Design and Conquer.
Trace Cyrus Engaged Taylor Sanders In December 2018
The pop-rocker was in a relationship with a singer named Taylor Sanders. It is not certain when they started dating but it was after Trace broke up with his former long-time girlfriend, Brenda Song. He was engaged to Song before they split in 2012. Apart from Song, the singer dated other popular women like Hanna Beth, Amor Hilton, Demi Lovato.
Trace Cyrus and Taylor Sanders started documenting their love life on social media in February 2018. On the 6th of December 2018, Trace announced his engagement to Taylor on Instagram. Sharing the good news, he posted a video of his bride-to-be holding back tears after he popped the question. The musician also shared another video of his future wife showing off the beautiful diamond ring with which he engaged her and in the background, he could be heard saying, "Alright, it's not a secret anymore. We're engaged! I love you."
Unable to keep the good news of becoming a member of the famous Cyrus family, Taylor also shared it with her Instagram followers with a video clip where she expressed her happiness and how much she wants to start a family with Trace whom she described as her best friend.
News of the couple's engagement came barely two weeks after Trace's brother, Braison Cyrus, also disclosed that he had gotten engaged. Reacting to the engagement of his two sons, their father congratulated them on Instagram with pictures of the couples placed side-by-side.
What's Known About Their Break Up
Trace Cyrus is no longer engaged to Taylor Sanders, the singer confirmed he's single in a social media post, appreciating his family for being there for him through his break up with Taylor. He didn't reveal the reason behind their split.
Confirming the split, Sanders related that she feels broken but at the same time, feels free. The singer stated that 2019 dragged her through the mud, but that it wouldn't stop her from pursuing a better life. Like Trace, Taylor has been reluctant about revealing the cause of their break up. The former lovers have since deleted each other's photos from their respective social media accounts.