Patricia 'Tricia' Day, otherwise known as the 'Midget', is the wife of Jonathan Day popularly known as JJ Da Boss. JJ prides himself as one of the fastest men in the racing world, his wife, Tricia, is also a racer as well. Both of them are familiar faces on Street Outlaws, a show that airs on the Discovery Channel.
Considered as a legend on wheels, Da Boss together with his wife is a formidable force on the show. They rarely disappoint, and that was why the crowd went agog when it was announced that they will be joining the reality TV show. Learn more about her biography and some quick facts about this racing queen below.
Tricia Day's Biography
Patricia Day was born in Memphis, the United States of America. She is widely known as 'Tricia', or 'Midget' in the racing world. Although the date of her birth is not known, she is assumed to be in her late thirties or early forties while her husband was born on 10th August 1973.
Tricia Day is yet to divulge details about her background, so it is not surprising that information about her parents, siblings, childhood and her educational progress are not yet available. That notwithstanding, she comes across as a smart woman. That aside, her husband, on the other hand, graduated from Rivercrest High school in 1992.
6 Quick Facts to Know About JJ Da Boss' Wife
1. She is a Professional Car Racer
Not just that Patricia Day is married to a racer, but she is also a distinguished street racing queen. Popularly known as the 'Midget' in the Memphis racing community, she's a force to reckon with. Whenever she teams up with her husband, they are a formidable force to race against. Of course, Da Boss is respected as one of the fastest men on wheels in the world. The duo, alongside another colleague – Precious Cooper, makes a daunting force in the show, Street Outlaws. 'Tricia Day began car racing at a very tender age, likewise her husband, who started at the age of 10.
2. Her Marriage, Children, and Controversies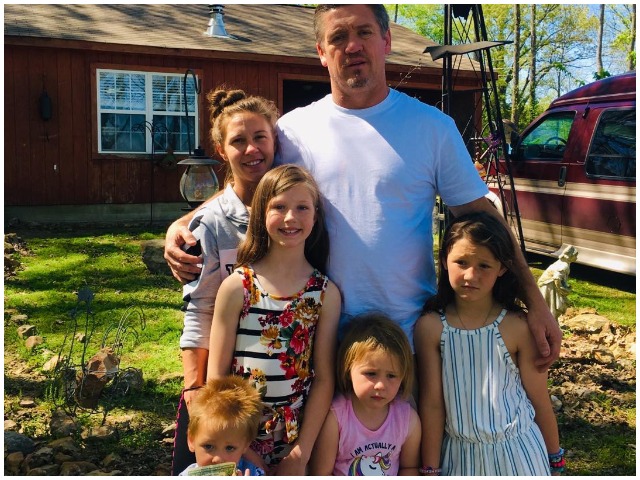 Just like most things concerning this celebrity couple, their wedding date has not been disclosed to the public but it is obvious that they have been married for long. This point is buttressed by the number of kids they have produced so far. The couple has raised eleven children and five grandchildren. Although she is not the biological mother of all the kids. Four of the children are Patricia and Jonathan's direct biological kids while the rest were born by other women for Jonathan. The family lives a very private life hence, no scandals have been associated with them, except the fact that JJ Da Boss has once been imprisoned for about eight years and one month for an unknown reason.
3. How Rich is She?
Being a professional racer and TV personality has its perks as well as being the wife of a car race legend This gorgeous mother of eleven's net worth is still under review but her husband's net worth is estimated to be well within $1 million to $1.5 million or more. The family also have lots of fanciful and exotic cars including a 66 Chevy II Nova.
4. Social Media Presence
Tricia Day does not have a profile on any social network. She does not have any account on Facebook, Instagram or Twitter. Neither is she active on YouTube. This is in contrast to her husband, Da Boss, who is actively seen on most social media platforms. He has an Instagram and Facebook account where he shares pictures of his family and also of his races.
Read Also: Jackie Braasch – Bio, Facts About Her Relationship With Big Chief Justin Shearer
5. Tricia Day Supports Her Husband in His Side-Business
Tricia Day's husband JJ Da Boss is not just a racer, a buyer and refurbisher of old exotic cars which he in turns sells for a profit. He owns a shop where he fixes those cars he bought, before putting them up for sale. Tricia on her part supports JJ diligently. She helps in fixing the cars and polishing them as well. With her vast experience behind wheels, the duo just seems so perfect for each other.
6. Tricia Day's Height, and Body Measurements
Tricia Day is known to have an average height. Although her exact height, weight, biceps, chest, and waist measurements are unknown, she is shorter than her husband. She has brown hair color, as well as brown eye color.