The beautiful Canadian woman Trish Spencer is the joint owner of Loverland, a bridal boutique in one of the main arterial streets in Toronto (Ossington Avenue). Additionally, she is the beloved wife of one of Canada's most renowned chefs Matty Matheson. Discover more details about this amazing mother of two including her marriage to the widely traveled chef Matty Matheson.
Trish Spencer's Bio
Unlike her celebrity chef husband, the biodata Trish Spencer is not in the public domain. She has kept details of her personal life such as her date of birth, age, schools attended and early life out of the prying eyes of the public. However, it is a known fact that Trisha was Matty's teen crush. Trisha was not the only child of her parents as there are four other siblings with whom she grew up within one of the provinces, in Canada.
Trisha's mother was a good cook, no wonder she fell for a guy that cooks for a living. One of her winning dishes was the Bologna bowl consisting of eggs and cheese microwaved together for a great taste that can either be eaten in a sandwich with bread on breakfast or as brunch meals. This dish was incorporated into Matty Matheson's New York best seller cookbook published in October 2018 and has helped to earn him more recognition.
Trish Spencer's Family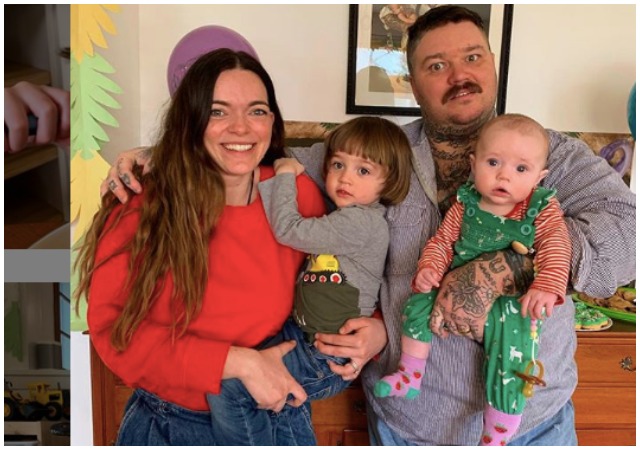 In her teens, Trish Spencer's path crossed with Matty Matheson, one of the punks of the community and funniest guys around the blocks. It was not love at first sight for the young damsel, but she was convinced by her elder sister to cultivate a relationship with the young Matty Matheson. Subsequently, he became the man she took to her first prom, ever since the lovebirds have stayed inseparable.
After many long years of togetherness in bad, good and ugly times, the happy couple became hitched legally sometime in August 2014 in Port Dover in the presence of their loved ones. Through an Instagram post uploaded on 9th of August 2017, Matty Matheson stated that they had been blissfully joined as man and wife for three years although the lifespan of the relationship has been over eighteen years in all.
Matty Matheson is a television personality born in Saint John, New Brunswick, Canada although his year of birth has been reported by some sources as 1982, others say he was actually born in 1986 whichever it is all sources agree that he was born on 7th of February. He briefly schooled in a culinary school called Humber College before he zoomed off with a metallic rock band to tour Canada. He has worked in notable kitchens and restaurants such as the Le Select Bistro where he served under the tutelage of a French chef (Chef Rang Nguyen), La Palette.
His spicy and funny food presentations earned him a constant feature of the culinary web food show called Munchies, his performance at the show got him a hosting job on Its Suppertime and the Canadian culinary travel television show titled Dead Set on Life which airs on Viceland network and which was nominated twice in 2018 for awards. Besides he has hung out with Big Boi and Jimmy Kimmel on cooking visits.
Other Facts About Trish Spencer
Net Worth
Surely the mother of two has made some income as a joint owner of a boutique among other ventures she may have been into. She is however yet to disclose her net worth, on the other hand, her celebrated famed husband is worth about $2 million.
Her Kids
As earlier stated, Trish Spencer is the mother of a boy named MacArthur Myer Matheson born sometime in March 2016 and a daughter who is called Rizzo Louise Matheson, that was birthed two years after her brother Macarthur, in October 2018.
Read Also: Cara Whitney – Bio, Age, Facts About Larry The Cable Guy's Wife
Trish Spencer Is A Fantastic Cook
Trish Spencer may have married a chef who whips up meals with the snap of fingers, but she is not a stranger to the kitchen, as she is a good cook as well. Her Hello, Dolly Squares chocolate dessert are said to be one of the best as credited by her husband.
How Tall Is Trish Spencer
She has an average height standing almost head to head with her popular husband who though is a size-plus individual has a moderate height as well. She is a few inches above the 5 feet mark.