Since she replaced Shaina M. Freeman in the 1997 American musical children's TV series Gullah Gullah Island, Tristin Mays has been considered one of the best actresses in Hollywood. She started building her career as an actress at a very young age. She worked with notable names in her budding years before she eventually found fame through her role in the 2016 project, MacGyver.
This is the age of representation where all minority groups who have otherwise been cast aside get their time in the spotlight. The entertainment industry has opened its doors to diversification and as a result of this, there are more racially diverse people appearing on screens. Many actors of color, including Tristin Mays, have seen an increase in their career profiles as more roles are now available to them.
Her Fans Have Always Been Curious About Ethnicity 
Tristin Mays' career in acting has lasted for more than two decades and for the most part of that time, her racial identity is something her fans have tried to figure out.
The actress, who is an American citizen, defines herself as a Black Native American Creole. From the patrilineal side of her family, she hails from a long line of African Americans and Creole people.
She has not revealed details of her mother's nationality but it is widely believed that the french and Native Indian part of her heritage comes from her mother's branch of the family.
Tristin Mays' Background Inspired Her To Achieve Greatness
It takes little effort to achieve greatness when surrounded by people who want the best for you. Tristin Mays owes her rise to prominence not only to hard work but also to her background. Her family members are go-getters; they consistently map out plans of actions and end up achieving them.
The actress's background is said to have played a role in thrusting her to the limelight. Mays' parents are very supportive and proud of the career she chose for herself. They've always supported her right from day one and are also willing to do their best to see her achieve greater success in her career.
Just like most kids whose parents are well-to-do, Tristan had an amazing childhood. Her parents gave birth to her on the 10th day of June 1990, in New Orleans, Louisiana. The actress and her family lived in several cities while she was growing up due to the nature of her father's job. Tristin Mays spent the early years of her childhood in New York City, where her family moved to shortly after her birth. She, however, spent the rest of her childhood in Moreno Valley in California and obtained her high school diploma after completing her studies at Vista del Lago High school.
Although she has not mentioned it, it is very obvious that her family members are her biggest fans. She draws so much inspiration from the fact that they appreciate her talent and ability to bring characters to life effortlessly.
The Actress Grew Up In A Military Family
Tristan May spent most of her life in army bases. Her dad, Michael Mays, is a military officer who has made a name for himself among his equals. His career took him to several cities before he eventually ended up settling in the city he currently lives now.
Michael has also spent over three decades with his wife Viveca Mays, an artist. Both Michael and Viveca ensured that their kids had a memorable childhood, as well as an exceptional upbringing. Besides Tristan, they have an older son called Jeryn. He is an actor, as well but not as popular as his younger sister.
Mays is considered one of the luckiest performers in the industry due to her closeness to her family and how supportive they are. They've never relented in showing her great support and amazing love ever since she debuted as an actress. This is despite the fact that she chose a career path completely different from the one she was raised in.
Acting Is Tristin Mays' Primary Source Of Income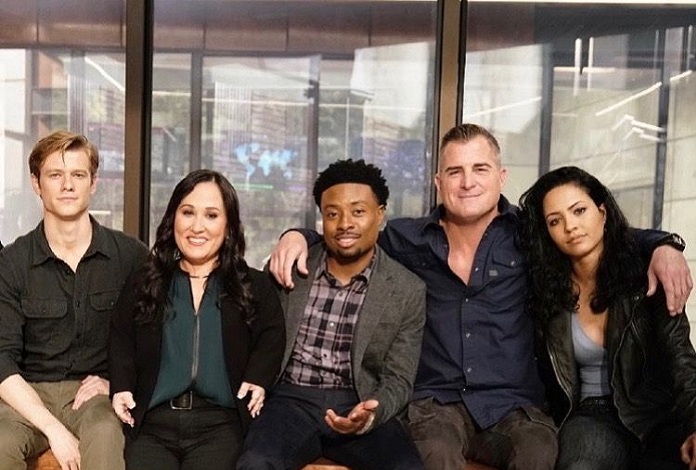 Tristin Mays has always had a career in entertainment, even as a child. As a young girl, she was signed to the Ford Modeling Agency during the period her family was living in New York. As a model, she appeared in a lot of commercials that aired on national television. Her modeling was just one aspect of the work she did as a child. Mays was also on a Nickelodeon show, Gullah Gullah Island, where she played Shaina Alston. When she joined the show in 1997, she replaced the actress who played that character and was a regular on the TV series for a year.
When she left Gullah Gullah Island, Tristin Mays joined another show, Alias, playing Robin Dixon, the child of Marcus Dixon. She did not have a principal role in the show and only appeared in a total of 3 episodes.
Tristin Mays' next performance was in Ned Declassified School's Survival Guide, but she only appeared in one episode. The same happened with Everybody Hates Chris, where she played Jenice Huckstable.
In the lineup of all the work she has done in acting, being a character in web series is part of it. The 2009 web series Private and 2011's Fail feature the actress in regular roles.  However, the bulk of the work this actress has done in acting is in television shows. Her appearances in films are limited to just five projects, one of which is a short film.
For an actress who is mainly known for her work in television, it will come as no shock that the biggest role in her career is in a television show. Tristin Mays plays Riley Davis in the MacGyver reboot. She has been a main character on the show since it began in 2016.
How Much Is She Worth?
Tristin Mays has spent most part of her life proving herself as a good actress. She may not have as many roles to showcase this but when she does get the chance, she inserts herself wholly into the work and creates something good.
With a lot on her plate career-wise, you bet that she has made a lot of fortune from every one of her moves. The details of her net worth are not clear but it is suspected that she has a net worth of $1 million. She is quite young and we suspect that as the years roll by, she would not only make more but will also be graced with a lot more roles.
Is Tristan Mays Married?
Notably, she is one of those celebs who post more of pictures of their pets than their partners. Tristin Mays has purposely kept her personal life off the media but has previously been linked with a few young eligible bachelors. Her relationship with DeAndre Yeldin – a soccer player was her most publicized relationship. Not long after it became public news, the two went their separate ways.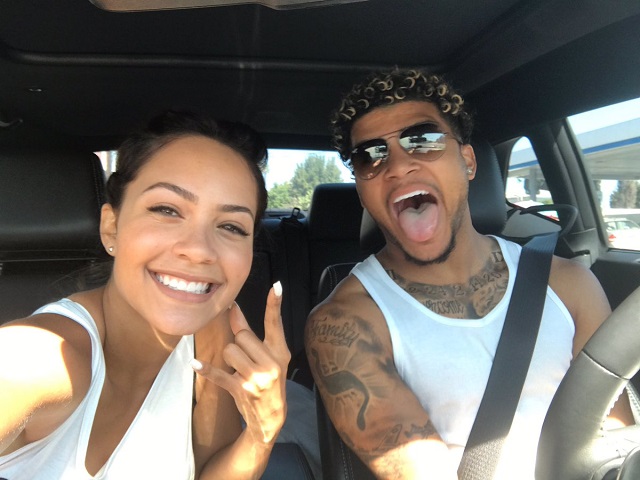 Currently, it has been rumored that she is romantically involved with Lucas Till, her castmate on McGyver. It can't be said for certain if the two are together, but if they are, it is only a matter of time before the truth is revealed. To the best of our knowledge, the actress is currently not married.