Troi Torain is an African-American Disc Jockey, who splits opinions with his no hold barred approach to journalism. While Troi has won many fans and admirers owing to his style of broadcasting, there are also some other people who find his approach repulsive and too abrasive.
The "Objective Hater" as he calls himself, is known to take no prisoners when he's on air, and as much as he has made friends over the years amongst celebrities, he has also made a lot of enemies with some even insinuating or suggesting that his "smack talk" could earn him a broken jaw if he does not watch his utterances.
Troi Torain – Bio
Troi Torain was born on May 3, 1964, in Scotch Plains, New Jersey in the United States of America. There is virtually no information available about Troi Torain's childhood, parents and family as a whole. He has never disclosed who his parents are, their names and what they did for a living.
He has also never talked about his own siblings – if he has any, and who they are; the only family member of Troi Torain that is known is his half brother – Timothy Joseph, who is also known as "Buc Wild", and who is his co-host on Power 105.1 FM's radio show Star & Buc Wild Morning Show.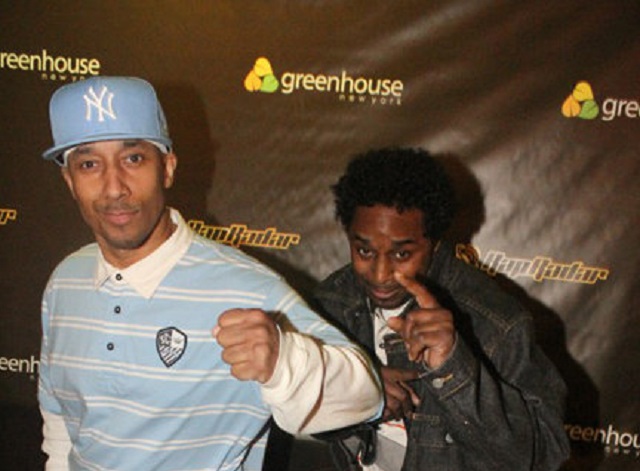 There is no information also available about his educational background, Troi Torain prefers to keep this information very private.
The only information readily available about this African American Jockeyman and host is all he has done so far in his adult life. He is seemingly a very controversial Disc Jockey and radio On-Air Personality.
Troi Torain has been a radio presenter and disc jockey for more than three decades now, and many consider him a veteran in the industry. He has also dabbled into the world of podcasting and also making Youtube videos and live streaming media.
Net Worth
Troi Torain's exact net worth is not publicly known. Some sources are however estimating his net worth to be between $100,000 and $1 million. Some others believe his net worth could be worth a lot more than $1 million, if his activities on internet media are taken into consideration, particularly from his earnings via Youtube and other platforms.
Other Facts To Know 
Harassment And Threat To The Family Of A Fellow DJ
For those who have listened to Troi Torain's radio programs, it would be clear that his abrasive style of broadcasting always courts controversy.
Sometime in 2006, while working for Clear Channel's Power 105.1 FM, he was irked by something a fellow Disc Jockey – DJ Envy (real name, Raashaun Casey) said about him. This provoked him to the point that he went on-air during his program – Star & Buc Wild Morning Show breathing out threats to the family of DJ Envy, in the same vein, calling his wife and little daughter unprintable names.
See Also: Patrick Dempsey – Bio, Wife, Age, Net Worth, Kids, Family, Height, Divorce
His Outburst And Arrest
He took the beef with DJ Envy, a step further by requesting for useful information and tips of the family of Envy while offering a reward of $500 to the person who would divulge the name of the school of Raashaun Casey child.
The outburst of Star as he is called On-Air was termed very provocative and offensive. This eventually led to his invitation to the Police station where his 9mm handgun and a target practice permit were both taken from him and he was subsequently arrested on charges of harassment and endangering the welfare of a child. His woes did not end there as his radio station immediately relieved him from job calling him out on his wholly unacceptable action on the air.
His Public Spat With Other Celebrities
Troi Torain calls himself the Objective Hater and is known to be a hater. He has had public beef with celebrities such as Jennifer Lopez, Jay Z, Tigger, and rapper – The Game, just to mention a few; with the latter threatening to break his jaw anytime he sees him. The OAP reacted to that by instituting a $10 million lawsuit against the rapper and coincidentally his former radio station – Power 105.1 FM, where the rapper made the statement.
His Online Presence
The Radio personality is also an avid social media user as he has two different accounts on Twitter namely Star Is Live and Troi Torain reports with over 5131k and 15.6k followers respectively. His Facebook is not exempted as he has a tangible following. He has managed to rack up over 125k subscribers on his YouTube channel with various uploaded videos on different personalities and issues.