Olivia Namath (Born: 11th December 1991; Age: 31 years old) is the last daughter of Joe Namath, former New York Jets quarterback and socialite who has been in the news for less than savory events.
The Namath family has had to deal with some dysfunction which has also seeped into the personal lives of the Namath daughters, particularly Olivia. Olivia became a mother at the age of 16 while still in high school. Despite this, she managed to finish high school with the unflinching support of her family. She is currently trying to build her own family away from the prying eye of the media that continues to trail her family, especially her famous father.
Summary of Olivia Namath's Biography
Full name: Olivia Rose Namath
Gender: Female
Date of Birth: 11 December 1991
Olivia Namath Age: 31 years old
Ethnicity: Caucasian
Nationality: American
Zodiac Sign: Sagittarius
Sexual Orientation: Straight
Marital Status: Married
Olivia Namath Husband: Edwin Baker III
Olivia Namath Children: Natalie Baker
Olivia Namath Parents: Joe Namath and Deborah Lynne Mays
Siblings: Jessica Namath
Famous for: Being Joe Namath's daughter
Olivia Namath was Born on December 11th, 1990
Olivia Rose Namath is 31 years old as she was born on December 11th, 1990, to Joe Namath and Deborah Lynne Mays. She shares the same middle name as her paternal grandmother.
There is not a lot of information on the type of childhood she had, but being the child of a former footballer turned actor, she most definitely had a childhood that was full of comfort. She is the second child of her parents.
Her Parents are Divorced
Olivia's parents, Joe Namath and Deborah Lynne Mays, got married long before they had Olivia. Their wedding took place on the 7th of November, 1984. It was a quiet ceremony that took place in the home of one of the couple's friends, with approximately a dozen guests in attendance. There is a 17-year difference in their ages.
Olivia's parents met while her father took classes with the vocal coach Aruther Joseph. The school where he was taking these classes was also where Deborah Mays was studying. Prior to their meeting, Deborah had expressed the desire to have a family with a football player, and meeting Joe Namath made that dream a possibility.
The first Namath daughter, Jessica, was born a year after the couple got married, and 7 years later, Olivia was born. Their marriage had its drawbacks, especially with Joe dealing with alcoholism. After threats from Deborah about how his drinking could affect their relationship, he quit. In the past, Joe has credited Deborah with helping him with this and essentially saving his life.
However, when the couple divorced in 2000, he went back to drinking. Their divorce began when Deborah moved out of their home in Florida. She moved to California, where she met Brian Novak, a surgeon. Two years later, their divorce was finalized, while the daughters remained with their father.
Olivia Had Her First Child When She was 16
After her parent's divorce, Olivia Namath started to make fascinating decisions in her life. The first was with the birth of her child when she was 16. In May 2007, Olivia Namath gave birth to her daughter, Natalia. Prior to this, she had moved to California to stay with her mother. This event took place even while she was still a high school student in Florida. She was 16 at the time.
The birth of a child is usually a topic of contention for families, especially when the mother is considerably young at 16 years and is still in high school, as we see with Oliva. However, when Olivia had her child, it was clear that she had the support of her family, with her father even speaking to newspapers about how no matter how bad some things look, they can still be classified as good news.
It is believed that Natalia lived with her grandmother for the first few years of her life while Olivia went back to finish her education.
She Married Her Long-Term Boyfriend Edwin Baker III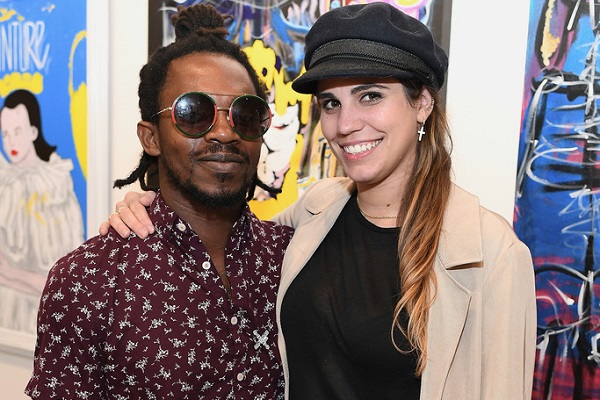 In 2013, at the age of 22 and 6 years after she had her daughter, Olivia Namath married her long-term boyfriend and the father of her child, Edwin Baker. Their wedding took place at Ca'd'Zan, the mansion of John Ringling, the famous King of Circus.
Baker is an artist who primarily works in street art, drawing inspiration from artists like Picasso and Basquiat. His most famous work is the 2018 collage I Get Better Looking Every Day, which was exhibited at the 4th edition of Art New York Baker, which is held every year.
Olivia Namath Has Had a Brush With the Law
Olivia's most popular encounter with the police was in 2010 when she was stopped for speeding. During a search of her vehicle, which was a silver Mercedes, a bottle of rum and half a pound of marijuana were found in her car.
Olivia, who was 19 when this happened, denied any knowledge of the marijuana. Her arrest was only for a very short while. Also, her husband has had his share of experience with the police. He has been arrested a few times. One of the times, he was charged with the possession of meth, grand theft, as well as burglary. This happened in 2006, and in 2005, he was accused of robbing a McDonald's.
Olivia and Her Parents Have a Good Relationship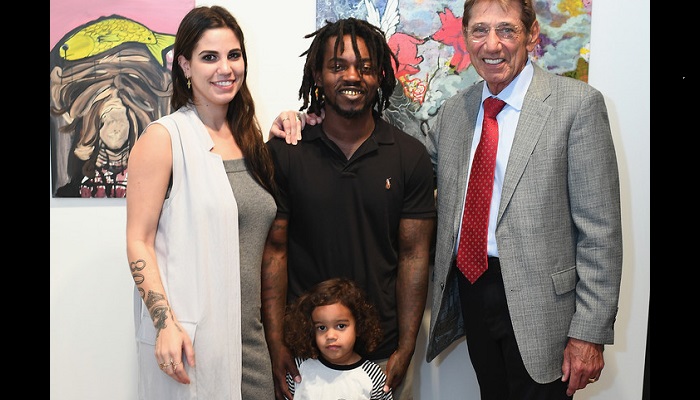 Joe Namath has talked about how hard it was raising two teenage daughters, and this happened after the divorce, especially between the ages of 12 and 17. According to him, those years seemed like his daughters had no realistic expectations of him.
However, many years have passed, and regardless of the hard years he had with them when they were pre-teen and teenagers, his daughters, particularly Olivia, love him as a dad. There are no insights into his relationship with Olivia, but from all indications, they have a healthy, loving relationship. Joe Namath is known to appear at the art exhibitions of Edwin Baker, his son-in-law.
What Happened To Joe Namath's Daughter?
Olivia Namath is doing fine but has chosen to stay away from the prying eye of the public. In families with popular people, it is not unexpected to find out that there are members of the family who are not keen on being in the spotlight. For the Namath family, that is the case with Oliva, who, unlike her sister Jessica, doesn't appear in public that frequently, especially with her father, Joe Namath, who is the most famous member of the Namath family.
As it is, there is not a lot of information that is available on Olivia Namath, as she takes great pains to keep her name out of public conversations.