Chioma Chukwuka is reportedly married to a man named Franklin Akpotha and they have two children together, however, their names are not known. 
When talent meets hard work and opportunity, a star is born, this really is the best way to describe the very successful Chioma Chukwuka. She is a beautiful, talented, and hardworking actress whose success in the entertainment industry has been due to nothing but hard work. Her career as an actress has been very productive, leading to interests in her personal life. As such, many have wondered what happened to Chioma Chukwuka's marriage to a man who is not in the spotlight like herself.
Chioma, who has been dubbed Virgin Mary of Nollywood due to her uncompromising stand when it comes to nudity, is known to be very selective of the type of roles and movies in which she appears and this in itself has made her one of the most sought after actresses in Nollywood today. The talented actress has since ventured into film production with more than 8 successful movies to her credit but amid all her career successes, little is known about her personal life. Nonetheless, we dug up a few facts you didn't know.
Who Is Chioma Chukwuka Married To?
While we can confirm that his name is Franklin Akpotha, Chioma Chukwuka's marriage to the man has been shrouded in mystery since it started. Nothing has been revealed about his background and she seems to have agreed with him to keep their union out of the devouring eyes of the media. Her husband is not involved in the entertainment arena, thus, his only claim to fame is through Chukwuka who is really good at shielding her personal life from the limelight.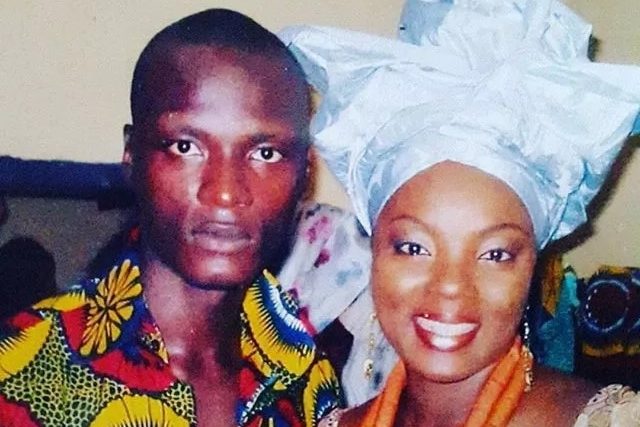 Even her wedding with Akpotha which took place in April 2006 came as a surprise as it was secretly arranged to keep paparazzi away. So far, she has succeeded in leaving fans to their imaginations with regards to what is happening in her marriage.
Is Chioma Chukwuka Still Married?
Even though it is an open secret that most celebrity marriages don't last, especially due to the intense scrutiny by the media which has sometimes done more harm than good to these relationships, Chioma Chukwuka can be called an exception to the rule as she has been happily married for up to 15 years. Some might argue that one of the reasons she has been able to keep it together on the home front is because she has kept everything about her family very private.
Whatever the case may be, she is very happily married to Franklin Akpotha and they have remained together since 2006. Her husband is not a famous person and there isn't much information about him on the internet. About her husband and their relationship, Chioma has described him as a very loving person who is supportive of her career. She has also revealed that they reached a mutual agreement to keep their marriage private which is why they are hardly seen or photographed together.
Chioma Chukwuka's Marriage Has Produced Two Children
After her wedding ceremony to Franklyn Akpotha in 2006, Chioma welcomed their first child. The actress later gave birth to another child in April 2007, one year after she got married. She is now raising 2 lovely children whom she has described as a source of joy to the family.
Just like she did with her husband, Chioma Chukwuka has shielded her kids from the spotlight. They do not share the media attention their mother gets, thus, nothing is known about them. So far, we can only say that she has been a great mom and loving wife to her kids and husband while keeping her career going.
Her Acting Career Began in 2000
The talented actress grew up with a keen interest in the performing arts but had to finish her education before she ventured into acting. She recorded her debut in the year 2000 in the movie titled The Apple. In that same year, she also featured in the movies Three Musketeers and Handkerchief which saw her rising fast to fame.
Just 7 years into her acting career, she won the "Best Actress in a Leading Role" award at the African Movie Academy Awards for her sterling performance in the movie Sins of the Flesh. This feat gave her acting career the needed boost which in turn launched her into a resounding success.
How Did Chioma Chukwuka Become So Famous?
One of the reasons why Chioma Chukwuka remains among the most famous and successful actresses in Nollywood today is due to her versatility. The talent of this young woman is undeniable. Moreover, her strong work ethic has also earned her the respect of people in the industry and her fans. She really didn't get to the top by chance but with hard work, commitment and resilience.
Today, with over 20 years of experience in the industry, Chioma has starred in more than 350 Nollywood movies. She has also produced and co/produced 8 movies, including the blockbuster and award-nominated "On Bended Knees".
From all indications, her success and fame in the industry isn't clout-chasing as she does appear to know her onions. She has won and has been nominated for several prestigious awards, including Afro Hollywood Award in 2010, Nigeria Entertainment Awards 2014, Golden Icons Academy Movie Awards 2014, Africa Magic Viewers' Choice Awards 2017, and City People Entertainment Awards (2014-2016) amongst others.
The talented and intelligent actress has shown the inclination to grow and embrace a larger role in the Nigerian entertainment industry. In January 2019, she launched a capacity-building platform called Masterclass With Chioma (masterclasschioma.com). She uses the platform to educate young talents about what it takes to make it in the film, TV, and theatre industry. They are taught by experienced actors, filmmakers, screenwriters, and several other industry professionals.
Her Endorsements Deals
Harpic detergent
Globacom Nigeria
Crown Premium Pasta
Omo Detergent
Aside from being a popular face on our TV screens, Chioma Chukwuka is known to have featured in some very popular and successful advertising campaigns for some companies over the course of her career. Top on the list is her very popular TV advert for Harpic detergent.
She has also served as a brand ambassador for a number of both international and Nigerian commercial brands over the years. Some of them are telecommunication company Globacom Nigeria and Omo Detergent to mention a few.