Zodwa Mkandla (born February 3, 1972) is a Zimbabwean businesswoman and philanthropist who made her fortune in the travel and tour business. The 51 year old has received various awards for her work, including being named International Business Woman of the Year at The Women4Africa Award in May 2017.
Outside of what she has accomplished in her career, she is also known for having been the ex-wife of one of Zimbabwe's most influential socialites, the Genius Kadungure. Much about their relationship is shrouded in mystery, and the truth about their relationship only came after Mkandla testified at a law court. Below is more on their relationship.
Profiele Summary of Zodwa Mkandla
Full Name: Zodwa Mkandla
Gender: Female
Date of Birth: February 3, 1972
Zodwa Mkandla's Age: 51 year old
Zodiac Sign: Aquarius
Place of Birth: Mbembesi, Bubi, in Matabeleland province
Nationality: Zimbabwean
Sexual Orientation: Straight
Marital Status: Divorced
Zodwa Mkandla's Ex-Husband: Genius Kadungure
Children: Precious and Melisa
Zodwa Mkandla Net Worth: $200,000 – $1 Million
Instagram: zozomkandlaofficial
Who is Ginimbi?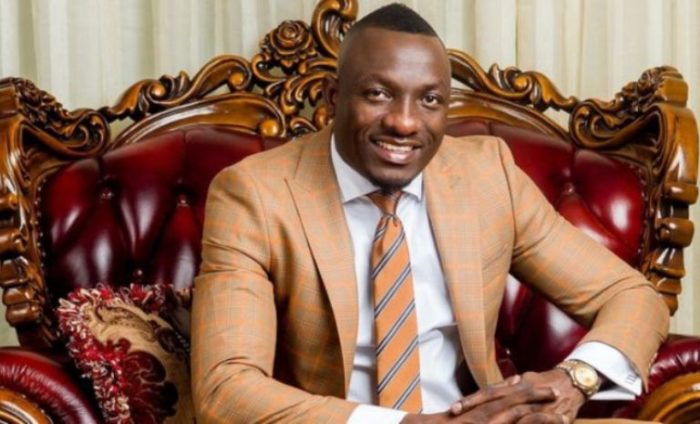 The name Ginimbi needs no introduction in Zimbabwe and other parts of Southern Africa. This Harare business tycoon achieved fame during his lifetime, wheeling and dealing in the gas business. The founder cum chief executive officer of Pioneer Gases which champions gas supply in Zimbabwe, Botswana, and South Africa, was one of the wealthiest in the industry. He grew his business so fast that it became part of the famous Piko Trading Group – a larger gas company supplying industrial, retail, commercial, and public sector.
Thanks to his fortune, Ginimbi started leading a flamboyant lifestyle that made him the talk of the town. People suddenly developed an interest in the guy's personal life, especially his relationship status but one thing that must be said for the business tycoon is that he managed to pull the wool over people's eyes for many years.
Even after his demise (he died in a tragic motor accident in November 2020), it has been really hard to decipher whether the gas boss ever exchanged marriage vows with any woman. While many believe he did get married to Zodwa Mkandla, others are of the opinion that he merely had her as a live-in lover. The confusion about his personal life was so much that even his birth family found it difficult to tell who is genuine among his ex-girlfriends that started crawling out after his demise.
How Did Ginimbi Meet His Wife Zodwa Mkandla?
Zodwa Mkandla aka Zozo was in an interview session with the Sunday Mail when she opened up about how and when her path first crossed with Ginimbi. According to the travel and tours businesswoman, it all started in 2003 when the gas tycoon was just 23 years of age. She said they engaged in a three-year-long platonic relationship before graduating into lovers; this happened in 2009 after Ginimbi asked her out.
Talking about her man, Zozo described Ginimbi as a traditional man that would never be caught with pizza as he preferred sadza served with matumbu and mabhonzo (beef bones and offals). The gas tycoon she said, enjoyed hosting friends at their Domboshava home.
By 2006 when fate brought them together, Zozo said Genius Kadungure, as his given name says, was a nobody but he was a hard worker who never fails to get up at the crack of dawn to get his gas business rolling. Ginimbi had his nose to the grindstone all through until he became a huge success.
Explaining further, Zozo said she was already an old hand in business before Ginimbi came on the scene, thus, she was wiser, but her boyfriend was the one with bigger business ideas. They both used to collaborate a lot – Zozo consults Ginimbi for business ideas while she gives him the needed wisdom to navigate the business world.
Their Union Became Public Knowledge Through Zozo's Attestation in Court
Several unanswered questions have always beleaguered the alleged marriage between Zozo and Genius Kadungure. Since we got to know that they were once man and wife, the public has expressed interest in knowing the details of their union. However, it is sad to note that to date, they never deemed it necessary to publicize the date, year, and venue of their wedding ceremony. Again, pictures of this alleged marriage have never surfaced anywhere in the public arena.
The reason behind the couple's decision to keep their union off the media has remained unclear – while many are of the opinion that they did it to protect their family, others say Ginimbi had his reasons for shrouding his union with Zozo in secrecy.
The first time the public got an inkling of the couple's marriage was in 2018 during an inquest in the law court where Zozo admitted that they were once man and wife. According to the travel and tours boss, they even cohabited after the solemnization of their union before their relationship hit the rocks.
The Couple Already Went Their Separate Ways Before 2018
By the time Zozo revealed her true relationship with Ginimbi, the couple's relationship already hit the rocks and they had both gone their separate ways. According to Zodwa Mkandla, they were already living apart at the time of the court hearing. However, she never let any detail of their marriage slip out, including the reasons for their separation.
On Ginimbi's part, the Zimbabwean businessman never publicly recognized Mkandla as his wife throughout his lifetime and he never for once called her his girlfriend. The same goes for all the other girls he was alleged to have dated in the past.
Many Believe Zodwa Mkandla and Ginimbi's Generational Age Difference to be the Reason Behind Their Separation
When Zozo and Ginimbi's secret marriage finally came to light, many couldn't help but notice the generational gap between the duo. According to reports, there is an 11-year age difference between Ginimbi and Zozo with Zozo being the older of the two. Thus, people quickly held onto the age gap as the reason behind the end of their relationship.
In her response, Zozo recently shared a video where she was spotted saying that Ginimbi never had any issues with her age when they were an item and he knew very well that she was older by 11 years. Repeating the words of the Harare businessman, Zozo narrated how he told her about age being just numbers and that the love they share was really what mattered.
Zodwa Mkandla is Successful as a Businesswoman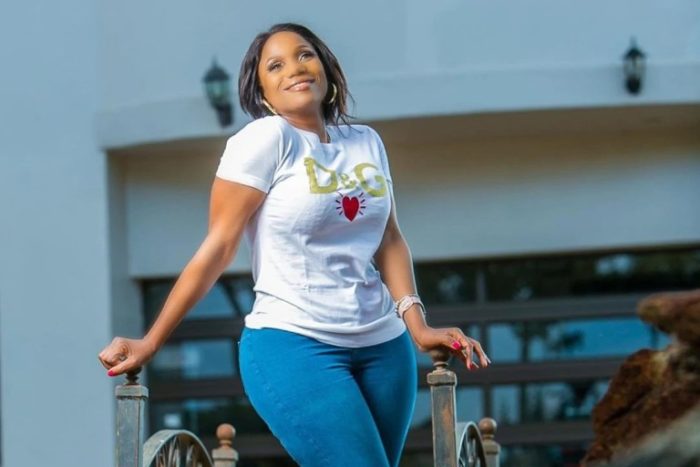 Zodwa Mkandla is a Zimbabwean businesswoman and going by the impressive career records that she has achieved in the corporate world, she is good at what she does. Zozo, as her pet name says, is the founder and managing director of Traverze – a highly successful leisure cum business travel management firm. Even before she met Ginimbi, Zozo was already successful in the industry.
Going down to the businesswoman's personal information, the records say she hails from Bubi, Matabeleland in Zimbabwe. Her basic academic qualifications were acquired from Mqwassini in the Bundus and she proceeded to Harare to further her education. There in the country's capital territory, she studied IATA (International Air Transport Association), graduating with a diploma certificate.
Moving into the travel and tours business was a chanced occurrence for Zozo as the Bubi-born businesswoman always wanted to join the teaching profession. Her fate was decided after she met a tourism expert, Nelson Samkange through her dad and it just took a few interactions for Zozo to know that her future lies in tourism.
When the time came for her to work, Ginimbi's ex worked for one of Harare's leading travel and tours consultant companies as a receptionist. Zozo remained there until 2013 when she left to set up Traverze Travel Company. The company started in Zimbabwe but has grown so large that it has branches in nearby nations. Zodwa Mkandla's activities in the travel and tours industry earned her a prestigious award on the 22nd of May 2017 when she was named winner of the International Business Woman of the Year at the Women4Africa award. So far, the award ranks high among her greatest career achievements and milestones.
Ginimbi's Ex-wife is a Woman of Class
Zozo is one classy Zimbabwean woman that has mastered the dressing act and all her photos on social media attest to this fact. From head to toe, the travel and tours businesswoman exudes glamour and confidence. Rumors even had it that she has gone under the knife for some bodily adjustments, but the veracity of that particular claim is yet to be proved and Zozo hasn't commented either.
The female entrepreneur is always active on Instagram @zozomkandlaofficial where she shares beautiful photos. She has accumulated a large fan base and many of them just love to view her top-notch taste and preferences in dressing.
The latest news about the Zimbabwean businesswoman is the mind-boggling issues of her nudes that surfaced on the internet space. According to the ensuing reports, the leaked nudes came as a form of vengeance from one of Ginimbi's ex-girlfriends, Danielle Allen who accused Zozo of wrecking her ongoing affair with a married man.
Zozo Is Named As the Sole Benefactor To Ginimbi's Fortune
Zodwa Mkandla's claims that they remained great business partners even after their separation started to ring true when her ex-spouse's will was read. It happened that Ginimbi named Zozo as the sole beneficiary to his fortune, including all his business concerns, sprawling mansions, and fleets of exotic automobiles. It was later gathered that the duo had joint assets prior to Ginimbi's demise.
The same report also said the couple remained very close even though they were no longer bound as man and wife. Their relationship status before Ginimbi's death notwithstanding, Zozo appeared to be completely devastated and heartbroken by her ex's death. She took to social media to bid the gas boss farewell, confessing how difficult it would be for people to understand the type of love they shared. She also said it would be hard to replace him.
Did Ginimbi's Ex-wife Have Any Kids With Him?
There are sources that claim Zodwa Mkandla is a mother of two daughters – There is Precious Mutunzi from her past dalliance with a man named Mutunzi and Melisa Kadungure who she had with Ginimbi.
Now, the claims about Zozo having a daughter from a past relationship may be true, however, there is no solid proof backing the existence of the child she allegedly shares with Ginimbi. This conclusion was drawn from the fact that neither Ginimbi nor Zozo ever mentioned anything about becoming parents, besides, they never shared any photos of the said child.
Some sources even started hinting that Zozo once had paternity test issues with the Zimbabwean businessman, but going by what is obvious, it is glaring that the couple's years together didn't produce any offspring.
Did Ginimbi Have A Secret Child?
With the kind of life that Ginimbi lived, it didn't come as a surprise when rumors of him having a secret child rented the air after his death. As the speculations gained ground, the father of the deceased, Mr. Anderson Kadungure, came up to address the situation. When quizzed on who will survive Ginimbi, the patron of the Kadungure family, disclosed that the deceased actually fathered a son with a woman whose whereabouts are not known.
While he was alive, Ginimbi never made mention of his so-called secret son, thus, his relationship with both mother and son remains a mystery. No one knows how close they were and it is hard to say whether the boy does exist.
Who is Ginimbi's Secret Child?
Genius Kadungure's demise shined a spotlight on the socialite's secretive personal life, bringing countless skeletons tumbling from his closet. The speculations that he secretly fathered a son sent the investigative journalists digging and before long, they unearthed a Gutu-based businesswoman named Ms. Miyedzo Madondo who gave him a son in 2011.
Speaking on behalf of his dead son, Anderson Kadungure said he has been hearing rumors that Ginimbi had kids scattered everywhere but he never introduced his family to any of the said children. Thus, they couldn't have had the knowledge of the boy who was said to be 11 years old then. The Kadungure family only recognizes his union with Ms. Zodwa Mkandla.
Ginimbi's unsigned will which was tendered at the Master of High Court didn't make provisions for the little boy (name withheld), but Madondo seemed to be cool with the arrangement. According to the Gugu-based businesswoman, she comes from an affluent family and is living a comfortable life, thus, she has no interest in Ginimbi's property. Ms. Miyedzo asked to be left alone with her son.
It later came to light that Ms. Miyedzo's dad is a prominent Masvingo businessman named Elias Madondo with interests in the farming and hospitality industry. Ginimbi's baby mama also revealed how the birth of their son brought an end to their relationship. At the onset, the Harare businessman didn't get involved in their son's upbringing but later warmed up to the boy, spoiling him with very expensive gifts.
Ginimbi Was Once Enmeshed In Paternity Drama
The year 2014 was a trying one for Ginimbi as the Harare-based socialite hit the airwaves following a paternity brouhaha involving him and his supposed baby mama. It happened that the gas boss has been performing his fatherly duties towards a boy whom he thought to be his for 11 years.
The drama ensued following his baby mama's demand for an upward review of child maintenance to $USD1500 monthly which made the socialite ask for a paternity test. Ginimbi was highly disappointed when the DNA test results came out negative and he didn't need a crystal ball to know that he had been deceived for 11 long years.