Tyra Banks is a former supermodel turned singer, actress, businesswoman, and TV personality who created and produces the long-running American reality TV series; America's Next Top Model, as well as a number of other shows. The California native will go down in history as the first woman of African American origin to be featured on the covers of Sports Illustrated Swimsuit and GQ Magazine.
She is also a successful author whose novel titled "Modelland" topped the 2011 New York Times Best Seller list. All her achievements and successes on and off the runway have made her one of the world's highest-earning models, past or present.
Tyra Banks' Early Struggles as a Model
While growing up, Tyra Banks was ridiculed by other kids and was seen as an ugly duckling because of her appearance. However, at the age of 11, she lost 30 pounds and grew three inches in three months. She attended John Burroughs Middle School and Immaculate Heart High School in Los Angeles where she graduated from in 1991. Banks started modeling while in high school, at the age of 15, with the aid of her mother who compiled a modeling portfolio for her.
The young Banks landed her first modeling contract with L.A. Models at the age of 16. This came after she had been turned down a number of times by other agencies, with one said to have racially discriminated against her. The following year, she jumped ship to Elite Model Management, one of the largest modeling agencies at the time.
Tyra Banks, who at that age had begun to grow into her body, a caramel-skinned tall and curvy beauty whose green eyes could captivate an audience, did her first photoshoot for Seventeen Magazine. After graduating high school, she enrolled at Loyola Marymount University in Los Angeles where she planned to get a university degree.
Her Modeling Stint in Europe
Following her enrollment into Loyola Marymount University, Banks was touted by a French modeling scout who gave her the offer to walk the runway for notable fashionistas in Europe. This made her drop out of the university and pursue a full-time modeling career in Europe. The elegant model first moved to Milan and then to Paris where she became a sensation, booking 25 runway shows in the 1991 Paris Fashion Week.
She modeled for Yves Saint Laurent, Chanel, Christian Dior, Calvin Klein, Marc Jacobs, Givenchy, Valentino, Fendi, Giorgio Armani, among many others. She also did ad campaigns for them as well as other companies like Nike and Pepsi and appeared on the covers of magazines such as Vogue, Teen Vogue, Cosmopolitan, and Elle. The fast-rising runway star also made appearances on the editorials of several A-list magazines including French, American, and Spanish Elle, Vanity Fair, Harper's Bazaar, Cosmopolitan, and French, Italian, American, and Spanish Vogue which named her "the new Naomi Campbell."
She was reaching unprecedented height but by mid-1990, she began to gain some weight which made her lose the desired high-end fashion, supermodel physique. At this time, Banks decided to return to the United States where her new physique was welcomed in the lingerie and swimwear modeling industry.
Read Also: Kimora Lee Simmons Kids, Husband, Parents, Height, Ethnicity, Bio
How She Attained Her Supermodel Status
Tyra Banks' relocation to the United States in 1992 turned out to be a huge pioneering success as she became the first African American woman to appear on the cover of GQ, Sports Illustrated swimsuit edition, and to feature in Victoria's Secret lingerie catalog. In 1993, she signed on the dotted line for CoverGirl Cosmetics and launched an ads campaign for the famous American cosmetics brand.
This, catapulted her to the rank of a supermodel as she became one of the few African-American models to achieve such feat. Then in 1997, Tyra Banks was named 'Supermodel of the Year'. She has also twice been voted 'Favorite Supermodel' at the Teen Choice Awards and has been named among the '50 Most Beautiful People' by People Magazine numerous times.
Banks' Exploits in the Entertainment Industry
Hit with the bright lights of Hollywood, Tyra Banks began an acting career, notably starring alongside Will Smith in The Fresh Prince of Bel-Air and in the movie Higher Learning. She went on to start her own production company, Bankable Productions, which has produced a number of her award-winning shows, including The Tyra Banks Show, and America's Next Top Model. She has also founded a cosmetics line, called TYRA Beauty.
The supermodel turned entertainment mogul has since continued her education, enrolling at Harvard Business School where she completed her special course for CEOs and top executives.
How Much is She Worth?
The eminent African-American made a fortune from her modeling career through endorsement deals and bonuses, but the majority of her wealth came from her reality shows. She made a bank from her multi-award-winning eponymous talk show which she was the creator, executive producer, and host for five seasons (from 2005-2010).
Additionally, Tyra Banks also made some money as the founder of the production company, Bankable Productions that produced many TV shows and films including the 2008 film, The Clique. She is equally making a lot of money from the sales of her books entitled, "Tyra's Beauty, Inside and Out", The New York Times Best Seller, "Modelland", and "Perfect is Boring" as well as from the sales of her Tyra Beauty products.
In addition to her other endeavors in the film and music industry, Tyra Banks has an estimated net worth of over $90 million.
She Shares a Son With Norwegian Photographer, Erik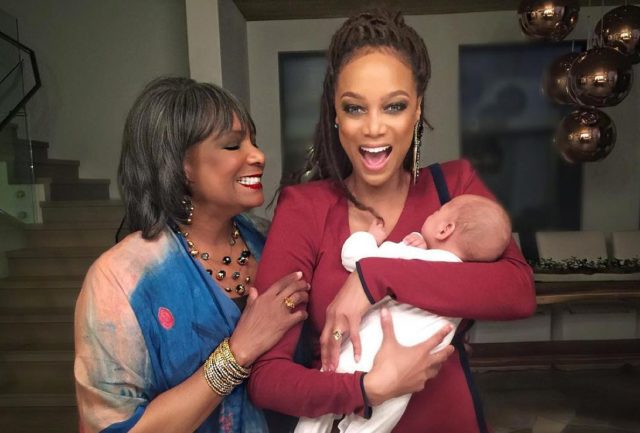 The top fashion model has been very successful in keeping her private life concealed. Not much is known about the men she has dated apart from Boyz n the Hood director, John Singleton, and basketball player, Chris Webber. She is currently not married but had a long-term relationship with Norwegian photographer, Erik Asla, with whom she had a baby boy, York Banks Asla, born in January 2016, through surrogacy. Tyra Banks agreed to surrogacy after experiencing infertility issues and a failed IVF procedure.
However, their relationship began to sliver after the birth of their son in early 2016. They decided to call it quits without any drama in late 2017 after being together for four years. The former-couple has remain friends as they continue to co-parent their son and work together professionally.
Facts About the Elite Model's Recent Weight Gain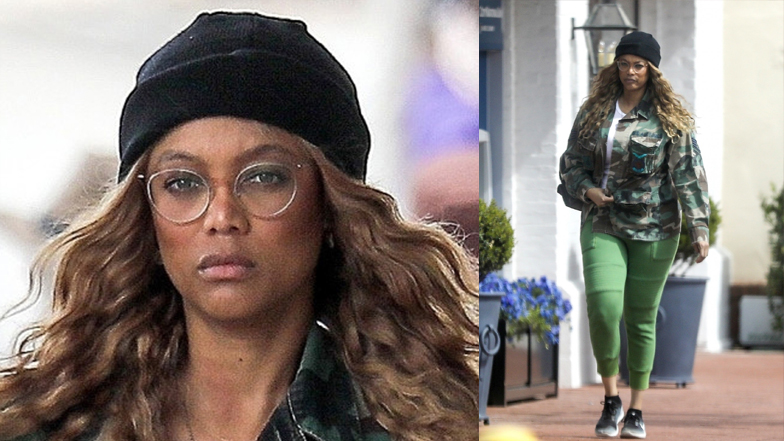 The accomplished businesswoman gained 25 pounds after her 2019 cover appearance on Sports Illustrated Swim. She added extra weight as a result of her sudden transition to a foodie. Tyra Banks starts off her day with a strong coffee and a scooped-out bagel loaded with a cream cheese "moat." For lunch, she takes snacks such as cauliflower puffs, sesame bars, and licorice.
Then, she compares and contrasts the same food from different eateries for dinner. Regarding her weight gain, Banks said that it'll come off one day but not today.