You might know him from seeing his face as an ambassador of different major fashion brands or it might be from his epic feud with Kim Kardashian. Whatever way you came across his name, chances are you know Tyson Beckford as one of the most successful male models of all time. Modelling for men, unlike their female counterparts, is not the most lucrative profession, but Beckford has been able to amass a considerable net worth from it.
His success is mainly a result of his astonishingly good looks, excellent business ethics, and the ability to connect with fans all over the world. This discipline is also why Tyson Beckford has a quiet dating life, keeping the media attention around him mostly centred on his professional life.
A Break Down Of Tyson Beckford's Sources Of Income
While he has earned big on the runway and other platforms in modelling, Tyson Beckford has also spread his wings to other parts of the showbiz industry.
His First Profession And The Most Enriching Is Modelling
It is easy to doubt that Tyson Beckford's parents – Lloyd Beckford, an Afro-Jamaican man of Panamanian descent, and Hillary Dixon Hall, a Chinese Jamaican, expected their son to become one of the most successful male supermodels of all time.
Surprisingly, Tyson grew up getting teased about his looks during his school years in New York. However, that quickly changed when the hip hop magazine, The Source, recruited him in 1992. A year afterwards, he got his first major gig for a fashion brand after Ralph Lauren hired him. He became the front model for the company's line of Polo male sportswear.
https://www.instagram.com/p/B4y3vNzDq6M/?utm_source=ig_web_copy_link
With a height of 6 feet 2 inches and a perfectly chiselled body, Tyson Beckford quickly became the toast of male fashion brands, and his net worth rose along with it. He featured on the cover of multiple magazines and worked with major photographers in the business, including Herb Ritts and Bruce Weber. Two years into his first major gig, VH1 named him Man of the Year, and People listed him among the Most Beautiful People in the World.
At this point, there was no stopping Tyson Beckford. In 2005, he was the face of Sean John clothing line and worked on campaigns for Guess Raw Denim. He has also worked with other models, including one of the most successful supermodels of all time, Naomi Campbell. However, posing for pictures is not the only way modelling has made him money.
TV Hosting and Reality Show Judge
Tyson Beckford's achievements in the world of modelling meant he had a unique opportunity – he is in a position to teach other people how to become successful male models. Also, he can attract audiences to reality and talent shows. Thus, he launched a side career as a reality show judge and TV host.
He made his first appearance on a reality show in 2003, in ABC's I'm a Celebrity…Get Me Out of Here! His first hosting gig came later, in Bravo's Make Me a Supermodel. He shared the role with another supermodel, Niki Taylor. As a host, he featured in the Anglo-Irish version of Next Top Model.
Other credits as a TV host or show participant can be traced to Hip Hop Squares, Match Game, America's Next Top Model, and Hollywood Squares. While he established himself as a competent, and even talented personality onscreen, Tyson Beckford expanded his income source with a foray into scripted roles and became an actor.
Acting Gigs
Being who he is has made Tyson Beckford rich. However, when the opportunity to make more as an actor presented itself, he took it. His first appearances in scripted roles first came in music videos. He appeared in videos for Toni Braxton's Breathe Again and Un-Break My Heart.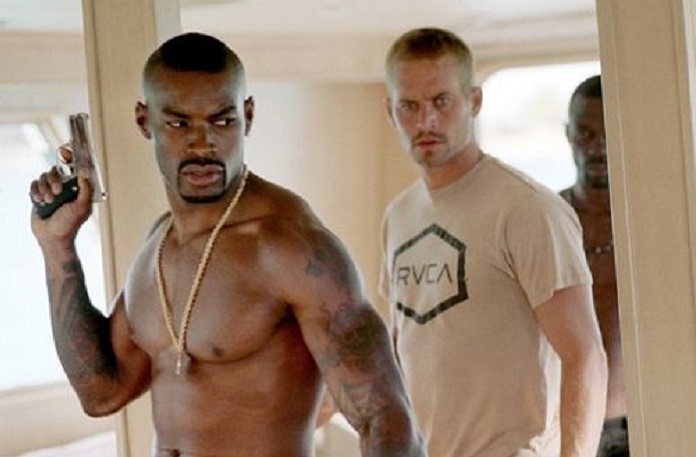 In film projects, he debuted as himself in Ben Stiller's Zoolander and played his first character role as Lance Racine in Pandora's Box. Since then, he has made twenty other appearances in TV shows, movies, and music videos. His acting credits include titles like Gas, Into the Blue, Kings of the Evening, Gully, and Hotel California.
None of his roles has earned Tyson Beckford an award, but they have boosted his net worth, giving him a solid cushion as one of the wealthiest male supermodels in the business.
Tyson Beckford Is Worth $16 Million
Being the first African-American male supermodel comes with its financial benefits, and for Tyson Beckford, it means accruing a personal net worth of $16 million. Based on figures calculated by Celebrity Net Worth, the Rochester, New York-born supermodel has made his money from more than 25 years working as a model.
In that time, he has appeared in several magazines, fashion campaigns, and he has even starred in a few movies and TV shows. For Tyson, being a model has been an all-encompassing affair, which in turn, has made him rich. But for all of Tyson's diversified entertainment earnings, being a handsome man has been his primary source of income.
See Also: Naomi Campbell Daughter, Mother, Height, Boyfriend, Husband, Bio
A Closer Look at Tyson Beckford's Dating Life
Since Tyson Beckford became a notable celebrity, he has been in a few relationships. Some of his dates ended well, some did not. One of them, his relationship with the celebrity stylist, April Roomet, made him a father. It is the closest the model has come to a traditional family unit.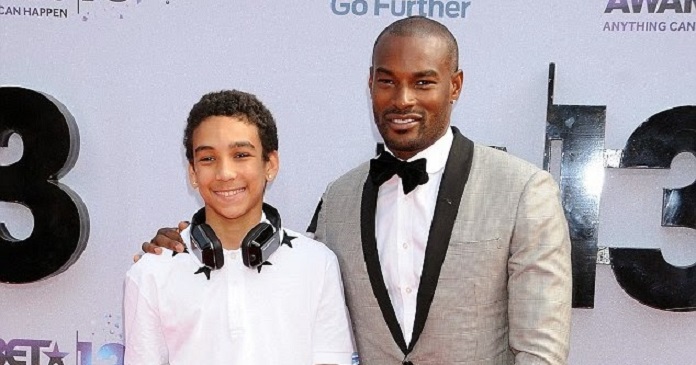 The couple welcomed their son, Jordan Beckford, in 1998. While his son continues to be a part of his life, the relationship with his mother has fizzled away. It lasted between 1997 and 1999. Before they dated, Tyson was in a relationship with Audrey Quock and Bridget Hall (1996).
Other women in Tyson Beckford's long dating history include Nikki Giavasis (2001 – 2002), Alicia Hall (2005), Foxy Brown (2005), Imogen Thomas (2007) and CariDee English (2008). He has also dated Berniece Julien, Paige Butcher, and Tatyana Ali.
Shanina Shaik (2009 – 2015)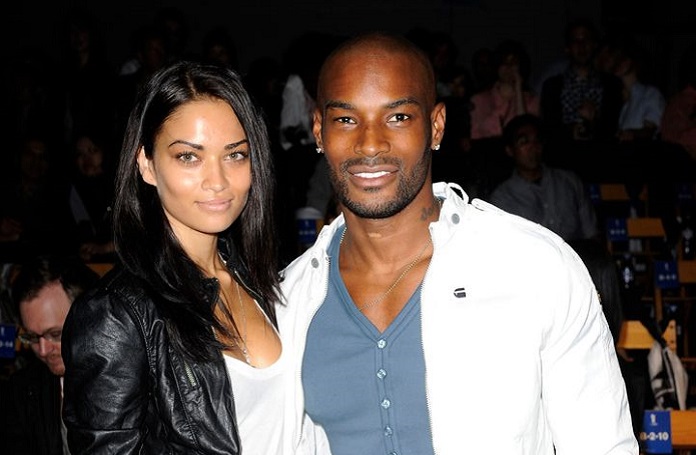 His most significant relationship yet, aside from his baby mama, is with Shanina Shaik, Victoria's Secret model. The two were reportedly together between 2009 and 2015. Their relationship did not end well, and Tyson has been on the receiving end of scathing attacks from the model. Since they stopped dating, Tyson has admitted to being controlling in relationships, a fact that might explain his long list of girlfriends and the bitter end to his affair with Shanina Shaik.
Tyson Beckford is Possibly Single
Although he has a well-documented affair with Shanina Shaik, Tyson generally keeps his love life away from the media. Thus, it is currently difficult to determine if the supermodel has a girlfriend or not. One thing is for sure though; if he doesn't have any, it will not be because of his lack of good looks or a sizeable bank account.