The internet never sleeps, and often, the night is when it reveals its juiciest secrets. It is a universal truth known to every true internet citizen, including 9mobile, which is why it has night plans for its customers. Formerly known as Etisalat, 9mobile has three bundles, designed for night and weekend internet surfers.
Beyond the timing is the cost. The telecom network's night and weekend plans are cheap for those who prefer surfing after sunset and during their free time on weekends. We talk extensively about these benefits, whom it suits best, and how to subscribe to each bundle in this article.
All the 9mobile Night and Weekend Plans
Except for one plan, all 9mobile's night and weekend plans are paired together as one deal, i.e., you buy a night and weekend plan in one bundle. Although not many are fans of this structure, it is in line with the company's effort to provide cheap data for casual internet surfers and the averagely employed.
It comes in three plans and here is each's features, along with the advantages and disadvantages of each bundle.
1GB for N200
The cheapest among the 9mobile night plans and I say night plan because it is the only one without a weekend component. It will cost you N200, and you will receive 1GB, which you can use as you wish, on social media, web surfing, and downloads.
The bundle is also only valid between 11 pm, and 5 am, unlike others that come into effect at 7 pm. If you don't exhaust the data in one night of browsing, the bundle has a 24-hour expiry date, meaning you can get a second night out of it. It is not the most generous bundle out there, but it has a few benefits of its own.
PROS
Cheap
Open to all prepaid packages and plans
Valid for 24 hours
CONS
Only 1GB
Doesn't come into effect until 11 pm
No weekend plan
3GB for N1000
The compromise bundle in the night/weekend data plan will set you back N1000 for 3GB. The first thing that jumps right at you with this plan is it has a weekend plan too. Meaning, you can use it during the day on weekends as well as nighttime on weekdays.
It leaves room for you to enjoy it on Friday night and well into Sunday before you go back on your regular data plan or the office Wi-Fi. The night feature also starts at 7 pm until 7 am, meaning you can get good use out of it before going to bed.
PROS
Has weekend plan
The night plan lasts 8 hours
Valid for 30 days
CONS
7GB for N2000
To get 7GB on the other 9mobile data plans, you will need N1500 for weekly data and N3,500 for a combined 3GB and 4.5GB monthly plan. On the night plan, it will cost you only N2000, and it lasts 30 days. It is also a weekend plan, which means you can use it during the day on weekends.
At N2000, it might be above the budget of your average student. However, it is fair enough for employees who want to surf casually during their free time or complete that online course. Add the fact it comes with 100MB of WhatsApp usable 24/7, and it is undoubtedly worth the money.
PROS
Weekend plan
7GB of data
100MB of WhatsApp data
CONS
The Best 9mobile Night and Weekend Plan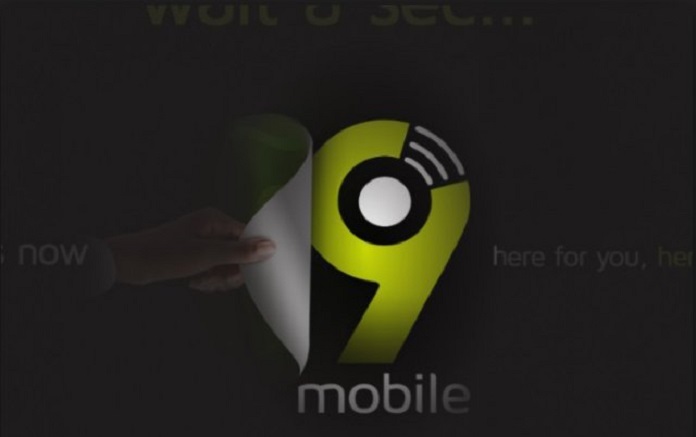 With three solid options to pick from, it can be hard to determine the best plan for you, especially when your budget covers every bundle. However, rather than choose the best, we can eliminate which doesn't apply based on your needs. On that basis, the 1GB plan is only good if you do not need a weekend plan for day browsing.
As for the 3GB and 7GB plans, more is always better than not enough. So, we recommend the 7GB plan. It gives you enough room to surf as you wish, more nighttime hours, and day browsing on the weekend. If you have N2000 to spend, this is the best night plan for you.
How to Subscribe to 9mobile Night and Weekend Plans
Now that you have made your choice, it is time to subscribe to your preferred plan. There are a couple of ways through which you can subscribe to 9mobile's night and weekend plans. They are USSD code, online and mobile app.
USSD
With the press of a couple of buttons on your device, you can subscribe to the 1GB, 3GB, and 7GB night and weekend plans by dialing the following shortcodes:
1GB – *299*3*11#
3GB – *229*3*12#
7GB – *229*3*13#
Dial the corresponding shortcode for your chosen plan, and you are well on your way to enjoying 9mobile's night and weekend data offerings.
Online & Mobile App
If you need the night plan, you probably do a lot of surfing on a laptop or personal computer. This option will allow you to subscribe without using your mobile device. All you have to do is click this link. Once you are there –
Enter your 9mobile phone number
Select your data bundle
Enter your email address
Once you complete the form and submit it, it will take you to a payment page to pay with your credit or debit cards.
An alternative is buying from the 9mobile app. To use this method, download the app from the Apple or Play Store, as appropriate.
Then, register your SIM with the app (launch the app and follow the prompt). The app is wholly intuitive, so follow the prompts to buy your night and weekend data bundle. Before you buy your night plans, though, here are a few facts to note about the 9mobile bundles.
Only the 30-day plans rollover. The 1GB plan expires after 24 hours regardless of your data balance
You will get a 50% data bonus when you buy the 7GB plan when your 3GB plan is still active
Shared night/weekend data is only usable during the allotted period
Frequently Asked Questions
We have covered everything you need to know about 9mobile night and weekend plans. However, if we have missed something, here are some frequently asked questions about the subject and their answers.
How Can I subscribe to 9mobile night plan?

You can subscribe to the 9mobile night plan by using a dedicated USSD code, online via the network's website and through the mobile app. There is no SMS option for a night plan subscription.

What is 9mobile night plan code?

The USSD code for subscribing to the night plan depends on your preferred plan. For 1GB, dial *299*3*11#; 3GB, dial *229*3*12#; 7GB, dial *229*3*13#.

Which 9mobile package is best for data?

If you are looking for a lot of night plan, the best 9mobile package is the 7GB plan. Although it costs N2000, it is valid for 30 days, available for use during the daytime on weekends, and has a 100MB WhatsApp bonus.

How can I buy 1GB data for 200 on 9mobile?

To buy 1GB on 9mobile, dial *299*3*11#. You can also buy online via the 9mobile website here. If you need further assistance, you can call customer service at 200.