Having the best of both worlds is a phenomenon that people want to experience, where they balance all aspects of their life, aiming to attain wholesomeness. This is particularly common with celebrities who have fame but want to keep certain parts of their lives private in order to enjoy those special moments in a more intimate way. This was what South African actress and TV presenter, Jessica Nkosi attempted to do when she got into a relationship.
However, for someone as popular as Nkosi, pulling off such a feat successfully is impossible. More so, things took a new turn in her love life which made it obvious she was not just in a relationship but would soon become a mum!
Jessica Nkosi Hid Her Relationship With T.K. Dlamini Prior To Her Pregnancy
The true nature of Jessica Nkosi's romantic life came to light in 2018 when it was revealed that she was pregnant. Prior to that, she had hidden her love life and the identity of the father of her child. But being pregnant is not something that can be easily hidden, and in the early months of her pregnancy, it was obvious that Jessica was expecting a child and the rumors of her being pregnant started to spread on the internet, however, she gave no comment. It wasn't until Nkosi became visibly pregnant that the actress started talking about the father of her child.
After several months had gone by, Jessica finally came out of hiding and revealed she was actually pregnant. According to the actress, she was dating actor Ntokozo Dlamini, popularly known as T.K. Dlamini and she confirmed it during the interview. Jessica Nkosi also deemed it necessary to apologize for hiding the relationship and pregnancy from her fans, she had wanted to keep her affairs private and there was no ulterior motive for her being quiet about it. Rather, she just wanted to enjoy the moment and stay away from the spotlight.
As a result of the way Nkosi and Dlamini's relationship started under the shroud of secrecy, it has been hard to determine when they actually commenced dating. There are reports that they may have started a year before she got pregnant in 2017. They still manage to keep things away from the public light and remain in their cocoon of privacy.
The Birth of Her Daughter Added More Sparks To Her Romance
September 2018 came with the birth of their daughter, Namisa Dlamini. The actress took to Instagram to announce the birth of her child with a picture that featured her and Dlamini holding on to Namisa. It was obvious that having a baby was what the actress needed to share more of her private life and one time she reached out to Dlamini via her Instagram story to thank him for Nami, describing her baby as being perfect for her. She was also known to post pictures of her and the baby going on a walk in the few months after the birth of her baby.
Just as Nkosi seemed smitten with their baby, T.K. Dlamini also showed that his daughter is precious to him, posting pictures and videos of him with Nami. He would caption the pics with some very lovely words which showed that he was not just appreciative of the fact that he had a gorgeous baby but also an adorable partner to go with his baby package.
T.K. Dlamini's Infidelity Caused A Rift In There Relationship
In the midst of their euphoria following the birth of their baby, things between Jessica Nkosi and T.K. started falling apart. The first crack in their relationship appeared in July of 2019, almost a year after the birth of their daughter when Dlamini attended a show by himself. This sparked rumors of a possible split but Dlamini denied the rumors and said things were great between them. According to him, when he saw the news headlines that claimed they were having problems in their relationship, he was with Nkosi and they had read the news together.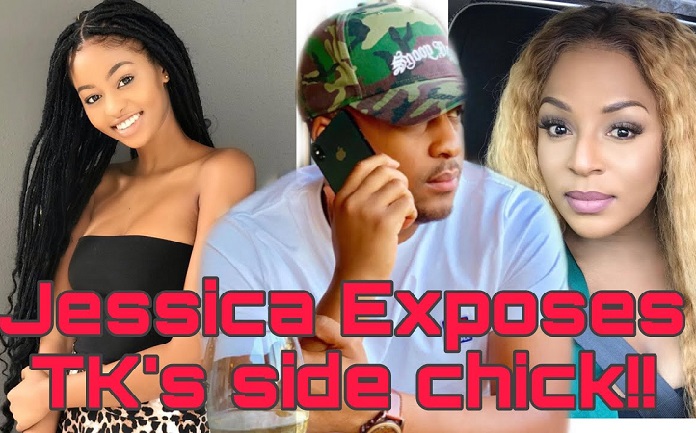 By September 2019, Jessica Nkosi announced that they had broken up. Unlike the start of their relationship where things were kept secret, this time, there was no hiding the truth behind their split. The actress went on Instagram where she spilled the beans on the matter. Apparently, Dlamini had cheated on her and this was the cause of their split. Interestingly, the person he cheated on her with is also a popular celebrity who happens to be no other than an Instagram model known as Bongekile Khumalo. Dlamini however denied the allegation by tweeting that the accusations were false and he did not cheat.
The Pair Is Rumored To Be Back Together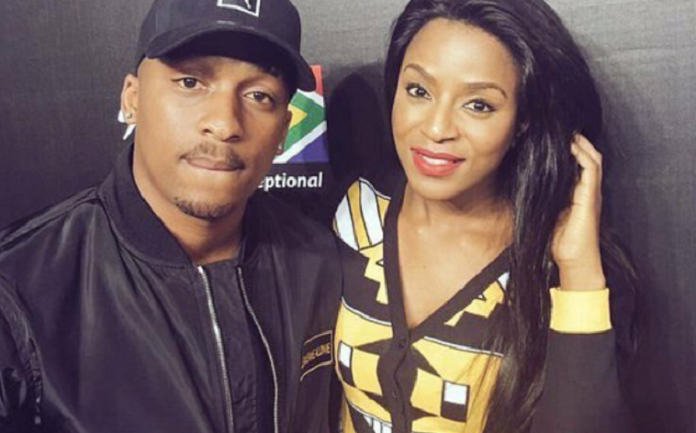 In spite of the public announcement of their breakup, it would appear that the lovebirds got back together and by November 2019, news of their reunion was already making the rounds on the internet. A video of Nkosi and Dlamini dancing together at an AKA concert was posted by the actor on his Instagram story which promptly sparked rumors that the two were back together. This was assumed to be a very calculative move and he sure did get the attention he was aiming for.
The flames of these rumors were further fanned when they shared videos of the 2019 Rugby World cup final where South Africa was playing against England. From the videos they posted, it was obvious that the game was being watched by both of them from the same television. Furthermore, a lunch date that was shared on both their Instagram stories was the final confirmation of the rekindling of their relationship.
More so, when their daughter celebrated her 2nd birthday, the couple had teamed up to throw a grand celebration for her. In addition to this, Jessica is known to have organized a surprise birthday for T.K. and had given him a very expensive gift. Dlamini took to Instagram to thank Jessica by uploading a video which he captioned, '1st Team Jess and Nami Dlamini' however this video was later removed.