Mobile Telephone Network (MTN) pitched its tent in Ghana as MTN Ghana in 2006 and has since been forthcoming in its services to ensure its customers enjoy the best services there is. Most of these services come in form of calls or data plans which its customers have continued to enjoy as they are rolled out. Most recently, MTN Ghana rolled out Mashup & Turbonet Plans – providing quality packages for data, SMS, and calls. As a result, there is a fair amount of curiosity around the MTN Ghana Mashup and Turbonet plans.
MTN is a South African mobile telecommunication company that has spread its network across the European, Asian and African continents becoming one of the largest network companies in these continents, especially in Africa with 232.6 million subscribers as of June 2016.
What MTN Ghana Mashup Plan Is All About?
The MTN Mashup Plan is a package that allows subscribers to mash up data, SMS, and voice plans into one perfect smoothie package. These are unique subscription packages with clear cut considerations for the choice of the users. So here is the real deal: the MTN Ghana Mashup Plan offers daily, weekly and monthly subscriptions and allows the subscriber to pick a suitable plan. Choosing a plan depends on what package you want to enjoy.
Here Are Available Subscription Packages On The Mashup Plan Cost And How To Subscribe To Them
MTN Mashup Daily
The MTN Mashup Daily allows users to subscribe for a daily Mashup bundle with as low as 1GH¢. To subscribe for the MTN Mashup Daily, dial *567#, follow the prompt and then dial 1, here you will find the multiple possible combinations available for the daily Mashup. There is the 25min call & 25MB data combo, the 20min call & 30MB data combo, 15min & 35MB data combo, and the single 50MB data Mashup.
That is not all, the MTN Mashup daily plan allows you have free WhatsApp and Wikipedia access throughout the day!
MTN Mashup Weekly
As mentioned above, the MTN Ghana Mash-Up Plans gives you a lot of options to select from; so if the daily goodies above do not fit into your subscription choice, there is most likely a weekly Mashup Plan for you. The weekly Mashup Plan allows you to subscribe to Mashup services for a week with as low as 5GH¢.
To subscribe for MTN Mashup Weekly dial *567#, follow the prompt by dialing 2. This will bring you to the interface of all possible weekly Mashup plans.
The Mashup bundles available include a 125min call time & 125MB data package, a 100min call time & 150MB data package, a 50min call time & 200MB data package, or a single 250MB Mashup data. These bundles can be used to access WhatsApp, Facebook, Twitter, or Wikipedia.
MTN Mashup Monthly
Many subscribers preferred to opt for a monthly Mashup plan and MTN Ghana did not disappoint! The monthly plan costs a little more at 10GH¢. But hey, that is quite affordable for a monthly subscription. To subscribe for MTN Mashup Monthly, dial *567#, follow the prompts and dial 3. This will bring you to the combinations available for the monthly Mashup.
The monthly bundles include a 250min call time & 250MB data combo, a 200min call time & 300MB data combo, a 150min call time, and a 350MB data combo, and a single 500MB data Mashup bundle. The monthly bundle allows free access to Facebook, WhatsApp, and Twitter. It also allows for free calls to any other MTN number every Monday within that month! Crazy right? I bet you are already subscribing to this.
Pros
One very important fact to note about the MTN Ghana Mashup plans is that they are very affordable and come with packages as low as 5GH¢.
Each plan offers free access to social media platforms like Facebook, Whatsapp, and Twitter
Cons
The data/call runs out of time depending on usage
MTN Ghana Turbonet Plan Suit Heavy Data Users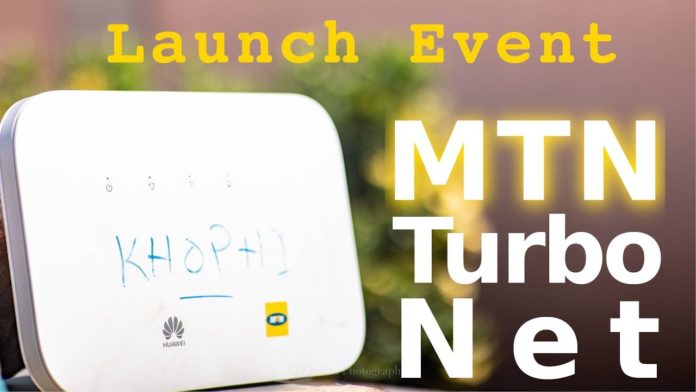 The MTN Turbonet Plan is here to provide heavy data plans with the new router device recently launched by MTN Ghana. The Turbonet plans provide faster and cheaper internet to homes using a plug and play high-speed 4G router. The MTN Turbonet Router is sold at MTN Service Centres at a one time cost of 500GH¢.
Here Are The Amazing Offers That Comes With The Turbonet Plan
The Turbonet Plan Comes With A Free 4G Sim
Impressively, this sim card is given as a promo package for buying the device, this sim card comes with 5GB of free data with a validity period of 6 months.
There Is Something For Both Prepaid And Post Paid Customers
The Turbonet router allows for both postpaid plan and prepaid plan subscriptions, so you have the liberty to choose the option which suits you most. To use the prepaid service of the MTN Turbonet Plan, you will have to link your already existing phone number to the router. As a choice, you can link more than one phone number to the router.
Once your phone number is linked to the Turbonet router, follow these steps to purchase a package
1. Dial *170# to access the MTN Mobile Money options
2. Select option 3 for Airtime & Bundles
3. Select option 3 again for MTN Broadband
4. Enter your MTN Turbonet number at the prompt
5. Select your preferred package
6. Confirm the purchase
7. You will receive a text message confirming your purchase
The Turbonet Plans  Also Gives Access To Premium Data Packages
Another amazing feature of the Turbonet plan is that it gives you access to a premium data package with a six month validity period.
Here are the subscription packages available on MTN Ghana Turbonet
5GB for 25.00 GH¢
10GB for 50.00 GH¢
45GB for 145.00 GH¢
225GB for 295.00 GH¢
Pros
It comes with a free 5GB data bonus upon registration and consequent activation
For the next 5 months after activation in Nigeria, there is an extra 5GB bonus upon recharge.
With Turbonet's super-high-speed and reliable internet connection within 4G areas, you will no longer bother about slow network.
The router comes with a voice-enabled feature for calls.
Cons
It is a bit on the high side and not that affordable for low or average data users. It can be pruchased for 499 GH¢.
With all that has been said above, it is understandable if you may just want to give the MTN Ghana Mashup /Turbonet plans a trial.