The Nigerian National Petroleum Corporation (NNPC), which was ​established in April 1977, is a government-owned company that controls the intricacies of the petroleum industry, including refining, products transportation, and marketing. Due to the vast amount of state revenue that is handled in this sector, and the massive contribution to the economy GDP, the NNPC salary structure is different from what obtains in the regular public sector. Even though what they earn cannot be compared to what is paid to workers in multinational oil companies like Shell, ExxonMobil, or Chevron, NNPC staff are still one of the best-paid people in Nigeria's public sector.
Like every well-structured organization, the NNPC consists of workers from almost every field to make the organization run smoothly. Aside from Engineers and Geoscientists who make up a small percentage of workers in the NNPC, there are also accountants, secretaries, health workers, human resource and administration personnel, IT technicians, and several other people from different fields who contribute daily to the smooth running of the corporation.
Salary Structure Of The NNPC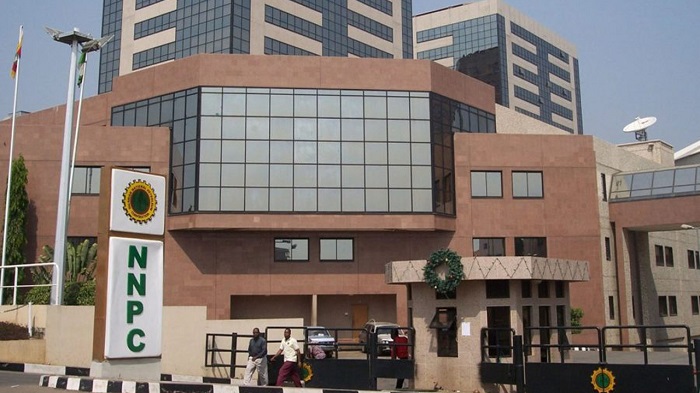 The NNPC salary structure has been one of the major reasons people clamor to work in the organization. So many Nigerians believe that getting a job in the NNPC can uplift one's whole family from poverty, so you see people fighting tooth and nail to get their feet in the door. Aside from the very mouth-watering salary package, the NNPC salary is structured in such a way that the workers get incentives that are way more than their salaries. From what has been gathered from people that work there, it is possible for a worker to survive comfortably on their allowances and benefits alone without touching their salary.
Before delving into how much is earned at the entry and experienced level, it's pertinent to mention that the NNPC salary structure, like that of most organizations, is dependent on many factors. The first is the field of study or department, i.e., the salary of an administrative officer or manager is different and considerably lower than that of an engineer or a geoscientist.
It has also been gathered that people who work in the field earn more than those in the offices. Moreover, another factor that comes to play in the NNPC salary structure is the level of experience. What will be paid an entry-level officer is different from what an experienced newly hired officer will get. As one gets older and moves from one level of cader to another, there are also increments that come with every promotion.
NNPC Salary For Entry Level Officers
The entry-level is the level that fresh graduates who are just coming into NNPC get hired to. It is the most basic level. Even though it's not called entry-level by the NNPC, the NNPC prefers to name the position according to their profession, so you have things like sales officer, account officer, and so on.
On average, an entry-level staff in the NNPC can earn between N180,000 to N350,000 depending on the specification of their job and level of experience. This figure doesn't include bonuses and several incentives, which can sometimes double their take-home by the end of the month. It is important to reiterate that field workers and engineers earn more than others.
NNPC Salary Structure For Experienced Workers and Managers
This is said to be the highest-paid set of workers in the NNPC for obvious reasons. Experience is very important and cannot be bought with money. For the experienced workers in the NNPC, their take-home is mostly dependent on their job specifications and their level of experience also. On average, they are said to earn between N500k to N1 million depending on their rank and sometimes how well they can negotiate.
It is common knowledge that people are always curious about what goes on behind closed doors in the NNPC; they really try to keep things under wraps. So it is possible that some managers in some departments in the NNPC earn much more than this stated amount. Moreover, some high-ranking managers have been confirmed to earn more than 2 million Naira per month.
NNPC Salary Structure For IT Students/ Interns
In Nigeria, where fresh graduates are sometimes required to have 2 to 5 years of experience, several students have thought it wise to learn all they can when given an internship opportunity. The internship provides an opportunity to meet with and learn from professionals in their related fields and acquire hands-on experience. The duration of an internship is mostly dependent on the school and course of study, but it can range from 3 to 24 months. As expected, interns are the lowest paid on the NNPC salary structure. On average, they can earn between N18,000 to N30,000 monthly.
Qualifications/Criteria For Promotion
Considering the enormity of work handled by the NNPC, getting the right people in key positions is crucial to getting results. The NNPC has reiterated over the years that it refuses to compromise when it comes to its integrity in hiring and promoting its staff. According to the NNPC, the things they look out for when hiring either fresh graduates or experienced hands include an unblemished academic result and competence, ability to engage meaningfully in problem-solving, logical thinking, and federal character are keys to becoming an employee of the corporation.
After getting into the NNPC, career progression isn't automatic, especially in the management cadres. To progress in the Management cadre, they look out for verifiable track records of performance, professional competence, transparency, accountability, and the ability to ensure national spread in top management positions. These attributes are critical and non-negotiable.
Breakdown of Levels, Cadres, and Career Progression In The NNPC
For every staff that joins the NNPC, there's a standard level depending on their qualifications and work experience. There are two categories of employment in the NNPC. One can either get employed as an Experienced Hire or a Graduate Trainee. Staff joining as Graduate Trainees (GT) would start at SS6 level and would rise through the levels automatically every three years from SS6 to SS1.
The movement of staff within this band grade level is every three years unless they are given what is called a "citation" from their MD or Group General Manager. Such citation gives the authority to move the bearer up by one year, which means the staff moves to the next band grade. This citation is meant to be given for outstanding performance. Still, considering the country that we are in, the privilege has been abused over the years, especially during this past GMD regime, where it was even insisted that some staff move from one entire grade level to another.
For the experienced hire, they are meant to be placed on any of the other band grade levels from SS5 upwards, depending on their experience, up to SS2. When the corporation needs a specific skill set, especially with senior experience, the GMD can bring people in at M6, which is the General Manager level. This is very rare and hardly ever happens.
As a staff career progresses and gets to SS1, which is Chief Officer, they are then scheduled for in-house residential training at NNPC's training center for Chief Officers. The training will last for between 8 to 12 weeks. It's important to note that before staff can qualify for this training, they should have spent a minimum of 3 years at the SS1. There are usually many people waiting to attend this training, and it can take 4 to 5 years before staff gets to attend. The training is meant to prepare the nominated staff for a middle management position. It usually provides them with the opportunity to understand the entire industry, and it also serves as a team-building program as staff from various subsidiaries meet and bond during the course of the training.
The training is like a mini-school as participants write exams and even submit a project during the course of the training. After getting their results, they then wait to be called for the Promotion Management Exams. This is also not automatic, and the call can come between 1 to 3 years after attending the training. A date for the Promotion Management Examination is then fixed and communicated to the concerned party. After the written examination, they are also interviewed.
To get the total score that will enable promotion to M6, they take into cognizance scores from the Chief Officer Training, the written examination, appraisal for the last 3 years, and interviews. The M5 is a full manager position, and for someone to be able to move from M6 to the M5 grade level, another management promotion examination is conducted, and the average scores are computed based on appraisal, written exams, and interviews.
In recent times, the GMD has made some drastic changes that might jeopardize the fairness and objectivity of how staff will move to the management level. According to this new plan, the Chief officers training, Promotion Management Examination going forward will be canceled. Officers in SS1 and SS2 are then allowed to compete for management positions via Internal Open Resourcing.
These SS1 and SS2 staff do not necessarily need to have spent 3 years on their current grade. Anyone applying on the Internal Open Resourcing must have a minimum of 10 -12 years left in service. Candidates must have spent at least two years in the role they are applying for, and they have the opportunity to apply for roles one or two levels above their current grade level. These are the new key proposed criteria for promotion into managerial positions. These positions categorized under this mechanism are the positions classified as Business Critical Positions.
Several people have pointed out the jeopardy in creating roles called Business Critical Positions in the same organization. The concern is that it might create class between staff within the organization with some feeling less important. Moreover, it is difficult to justify that some certain jobs are important compared to others, as each job, no matter how insignificant it might appear, contributes significantly to the corporation and the country at large.
Are NNPC Staff Entitled to Free Healthcare?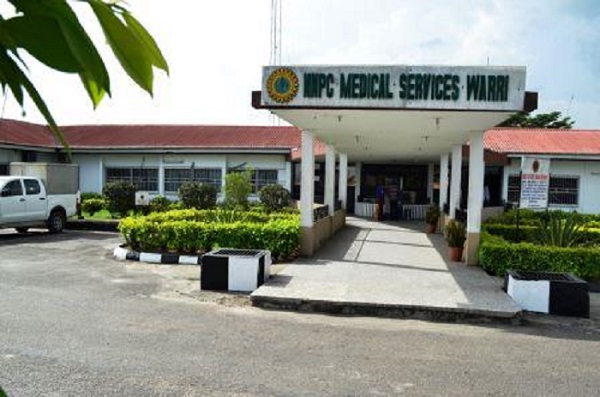 Working with the NNPC has several benefits attached to it, and access to free and quality healthcare services is one of them. With the creation of the NNPC Medical Services Limited​, they have been able to meet this need. The NNPC Medical Services Limited was created with the sole purpose of providing comprehensive quality healthcare to NNPC Staff, their dependents, and other defined beneficiaries.
The organization has been successful in providing comprehensive curative and diagnostic healthcare services to staff and their dependents, provision of health promotion and preventive healthcare to staff, and also provision of counseling services to members of staff if the need arises.​
Other Welfare Packages Enjoyed By NNPC Officers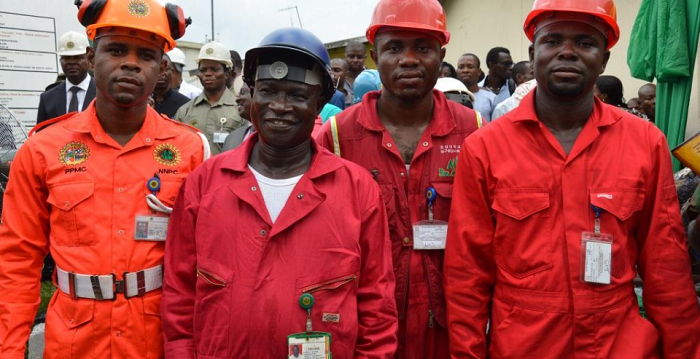 Asides from the health care services, and of course, the high NNPC salary, there are other benefits that the NNPC staff enjoy. Here are a few;
Technological advancements,
Opportunity to develop new skills,
Free lunch,
Opportunity to travel,
Opportunity to own a house or land through the NNPC Properties Limited, etc
When it comes to technological development and advancement, the NNPC has invested a lot in its staff to empower them with the requisite skills to stay relevant in an ever-changing work environment. Moreover, due to the constant technological advancements worldwide, workers in this sector are always learning and growing their knowledge to stay current. The oil and gas industry is constantly evolving, and learning should be a continuous process. The NNPC isn't an organization where one gains employment and then relaxes. To remain relevant and ensure career progression, one needs to continually learn new and relevant skills and develop oneself.
NNPC staff have the added advantage of developing specific skills sets that is relevant to their industry like oil and gas exploration management, petroleum economics, or even refinery management and several others. NNPC staff also have various opportunities to travel within and outside the country, and the nature of their job gives them geographical versatility.
As inconsequential as this might seem, food is essential, and coming to work without having to ponder on what to eat is definitely one less thing to worry about and a way of appreciating NNPC staff.
In 2009, the NNPC created a commercial real property and infrastructure development subsidiary, which was called NNPC Properties Ltd. Amongst other things, the NNPC properties Limited has in place a 3rd party housing scheme for staff. This is another way that the NNPC continues to add value to its staff.
Considering all the mouth-watering packages that come with working in the NNPC, including the NNPC salary, several allowances, free health care services, the opportunity for growth, and career development, all these benefits come at a price. For one, NNPC staff have complained about having a short break time and having to work for long hours. Some will say this is a small price to pay.