MTN Nigeria is home to many tariff plans with different options for their customers to choose from. Each tariff plan offers its own benefits and is most suitable to a particular set of people. It has not stopped customers from crossing over from one tariff plan to the other though. All MTN customers must belong to one tariff plan as MTN uses it as an opportunity to offer specific packages that encompass data, calls, and other additional promotions.
Therefore, it is up to customers to read and study each tariff plan, including their benefits and disadvantages, before making a choice. In reality, many subscribers do not pay attention to the tariff plans they are subscribed to. Sadly, this can be detrimental as MTN runs a lot of enticing promotions on these tariffs and ignorance means losing out on several juicy offers.
A Complete List of the Current MTN Tariff Plans
The number of MTN tariff plans that exist might be a bit too much for subscribers to memorize, especially with all the benefits and added values that come with them. The primary goal is to read and understand all the tariffs then select the one that feels best suited to your needs as an MTN subscriber at any point in time. A complete list of all current MTN tariffs is outlined below along with each tariff's pros and cons.
1. MTN Pulse
The MTN Pulse is one of the tariffs targeted at the younger generation. It offers trendy benefits that aim to attract young folks who are either still undergraduates or young professionals. If you are a university student or a groovy professional, then MTN Pulse is the tariff plan for you. It comes with the following benefits:
Cheap call rate of 11.26k/sec for calls across all local networks in Nigeria after the first 1min call of each day at 25.6k/sec.
Ability to stream music at music + for a paltry N10 per day
1GB Instagram & TikTok bundle for just N200 to last a week
It is the only tariff that entertains the MTN nightlife plan, i.e. customers can only subscribe to night plans on MTN Pulse.
Customers get 10MB data bonus on the first recharge of each month.
In addition to the benefits above, MTN Pulse also has its unique events. The MTN Pulse Campus Invasion visits various Nigerian University Campuses and hosts numerous activities such as games, movie nights, and talk shows. The MTN Pulse Home Invasion chooses one random winner and throws a surprise party at their home. These events are unique to MTN Pulse.
As for downsides, there are no noticeable disadvantages to the MTN Pulse tariff, and it is highly recommendable for all young and trendy individuals out there.
2. MTN TruTalk
The MTN TruTalk is a prepaid tariff plan with a flat rate of 11.26k/sec for calls across all local networks in Nigeria. Customers can only get access to this flat rate by paying a daily access fee of N7.17k. This tariff plan is most suited to individuals that make a lot of calls daily. With a very cheap flat rate, they can make several calls without spending too much. Other benefits of the MTN TruTalk include:
Free migration every time you migrate to the MTN TruTalk
Unrestricted access to all MTN products and services
The downside of the MTN TruTalk is the daily access fee charged. Some customers will certainly not enjoy parting away with N7.17k every day to access the discounted call rates offered by the tariff.
3. MTN mPulse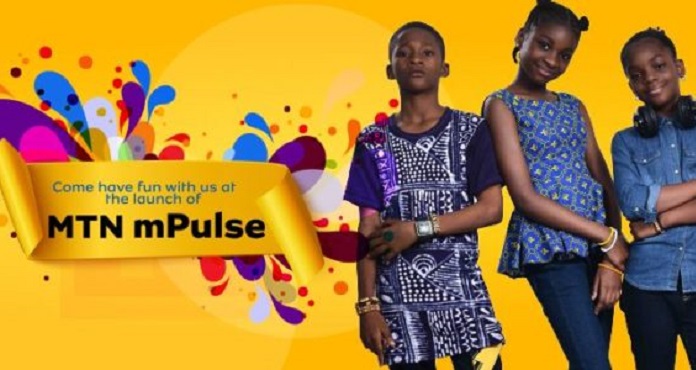 One of the most innovative tariff plans from MTN is the MTN mPulse. This tariff plan is for students within the age range of 9 – 15. The tariff aims to empower these kids with the resources needed to exhibit their potential to the fullest.  The tariff is one half of the whole plan with a mPulse website also being available. Some of the advantages of this tariff include:
Data bonus on airtime recharge
WhatsApp bonus on the first recharge of every month
N200 airtime reward on your birthday
Free 30MB on your visit to the mPulse website
Airtime and data transfer from parents to their kids on mPulse.
An obvious downside is the slightly more expensive call rate at 15.36k/sec (N216/min) to all networks in Nigeria. If your child's age ranges from 9 – 15, this is the best tariff to put them on to let them flourish.
4. MTN AWUF4U
This tariff seeks to reward customers with a 400% airtime bonus on every recharge that is N100 and above, and a 275% airtime bonus on every recharge between N1 and N99. This tariff is open to both prepaid and postpaid customers.
The 400% airtime bonus has a validity period of 30 days while the 275% bonus lasts for 14 days. Customers must recharge using the unique code *888*PIN# to get the bonus benefit. For customers that wish to get a significant airtime bonus, this tariff is the perfect fit. However, the AWUF4U tariff has an expensive call rate, in comparison to other tariff plans. Customers can call all networks at 57.36k/sec with pay-as-you-go browsing at N15.36/MB. These are at higher rates than what a lot of the other tariffs offer.
5. MTN BetaTalk
The MTN BetaTalk, unlike the AWUF4U, seeks to reward customers with a flat bonus rate of 250% for all airtime recharge from N1. This bonus is not a one-time thing either as customers will get their 250% bonus every time they recharge their MTN lines.
Along with this, they also get to enjoy special data bundles with 40MB worth of data at N50 and 250MB data for N200. Calls from the main account are N31.50k/sec while calls from bonus accounts are 64k/s. These are exorbitant prices and may deter some customers from migrating to the tariff.
6. MTN XtraValue
The MTN XtraValue tariff plan rewards subscribers with airtime for national SMS and calls while also providing discounted calls to selected international countries. Subscribers also get volumes of data once they subscribe to any XtraValue Bundle plan. Two choices exist under the XtraValue tariff plan depending on the preference of the customer:
XtraTalk (provides more airtime than data)
XtraData (Provides more data than airtime)
This tariff is available to all prepaid and postpaid customers. Local call rate stands at N27/min while the international call rate is N39.6/min to the selected 12 countries only. These countries are Canada, China, Denmark, Norway, India, Ireland, Malaysia, Romania, Singapore, South Korea, United Kingdom, and the United States. If you make many international calls or require loads of data, this tariff is best suited to your needs.
7. MTN XtraSpecial Prepaid and Postpaid Plans
As the name implies, this tariff is open to MTN prepaid and postpaid customers. It enables customers to enjoy a flat rate of 15.36k/s for calls to all networks in Nigeria and twelve selected international countries. An additional benefit of the XtraSpecial Prepaid Plan includes special data bundles of 6GB monthly data at N2000, 3.75GB at N1500, 1.5GB at 750 for 14 days, and 10MB data bonus on the first recharge of every month.
 8. MTN Yafun Yafun
The MTN Yafun Yafun tariff plan is for new MTN subscribers that just purchased and registered a new SIM. New customers can enjoy the following once they activate their number:
700% bonus on every recharge of N100 and above
100% data bonus on some data subscription bundles
N500 activation bonus
With local call rates standing at 70k/s for the main account and 76k/s for bonus accounts, this might represent a potential disadvantage to new customers. The benefits certainly present an incentive to join the MTN family, though.
9. MTN XtraValue Carte
The MTN XtraValue Carte is a unique MTN tariff plan. It grants customers the flexibility to mix bundles from a wide range of local, international, roaming voice and data services. It eventually leads to a unique personalized tariff plan.
This tariff plan is available to both prepaid and postpaid customers. The downside of this tariff plan is that customers might end up confused or unwittingly signing up for a plan they do not know about.
How to Migrate to MTN BetaTalk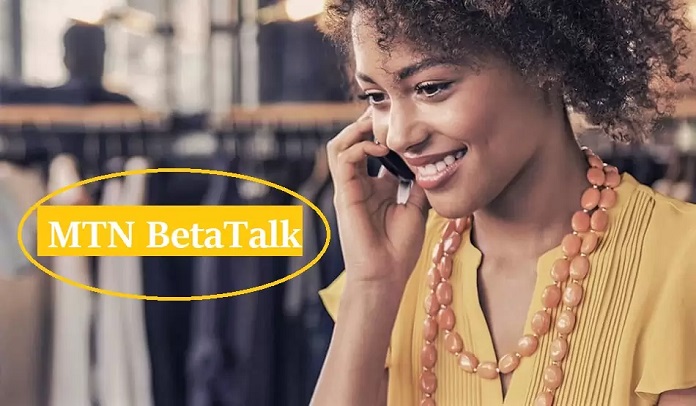 Migrating to the MTN BetaTalk tariff is open strictly to prepaid customers. Postpaid MTN customers cannot migrate to this tariff plan. Customers on other tariff plans can switch to MTN BetaTalk with no hassle provided they are prepaid customers. They are also not charged if it is their first time migrating within 30 days. Multiple migrations to MTN BetaTalk within the same month will, however, attract a charge of N102. There are also no daily or monthly access fees involved.
Migration to MTN BetaTalk is doable by dialing *123*2*1# or sending BT to 131. Customers need to note that the airtime bonus given on MTN BetaTalk is valid for seven days. If it has not been exhausted by that time, the bonus will be lost, and there is no rollover towards the next recharge.
Migration Codes for All MTN Tariff Plans
All MTN tariff plans have unique migration codes that customers can dial if they desire to subscribe to a particular tariff plan. They are:
MTN Pulse – *406*1# or text 406 to 131.
MTN BetaTalk – *123*2*1# or text BT to 131
MTN XtraSpecial – *408*1# or *123*2*3#
MTN Yafun Yafun – this is automatic for every new MTN customer.
MTN XtraValue – *131*2#
MTN BizPlus – *460# or text 460 to 131
MTN BizClass – *460*3# or text 433 to 131
MTN mPulse – *344*1# or text mPulse to 131
MTN TruTalk – *400# or *123*2*6#. Alternatively, you can text TT to 131.
What is the Best Tariff Plan for MTN?
It is challenging to select the unanimous best MTN tariff plan. Due to the sheer number of options available and the differences in the taste of customers, it is a tad impossible to consider one plan as the outright best plan. With that said, the MTN Pulse plan is probably the most well-rounded tariff plan.
MTN Pulse offers excellent call rates, great data services, and other additional benefits that satisfy several customers. While it may not be considered the outright best tariff plan, it certainly seems to be the most popular amongst MTN subscribers.
What is the Cheapest MTN Tariff Plan?
The cheapest MTN tariff plan is dependent on several factors: the call rates, data bundles, and presence/absence of daily or monthly access fees. While the MTN TruTalk offers excellent call rates, customers have to part with a daily access fee of N7.17k. Only MTN Pulse provides an equally excellent call rate while also charging no daily or monthly access fee. It also offers MTN night plans at incredibly discounted prices.
The primary reason why MTN Pulse is so popular amongst customer is due to its benefits and low cost. Therefore, it is not far-fetched to consider it the cheapest MTN tariff plan.