Since its inception, the University of Venda has remained committed to delivering nothing short of high-quality academic programs for students at different levels of study (undergraduate and postgraduate) and there is no gainsaying that they have gone ahead to produce graduates who are well equipped both academically and in every other sphere of life to meet and tackle the 21st-century challenges.
Students interested in enrolling in one of the University of Venda's programs should be aware that they can do the application either online or offline; this includes dormitory housing and several other things. Below is all you need to be guided for applying.
UNIVEN Has Been In Existence For Almost 4 Decades
The history of the University of Venda dates back to 1981 when it was founded as a branch of the University of the North, one of the last universities to be established in South Africa at the time. UNIVEN which is currently located at Thohoyandou, South Africa's Limpopo Province, amid the scenic Vhembe area opened its doors to the public in 1982.
The institution was initially established to serve the black community, especially Venda people, this explains the reason staff members were initially recruited from South Africa alone until 1994 when the institution began recruiting qualified people from other African countries and overseas.
Over the years, the university has grown and changed significantly. In 2002, the Department of Education instructed the university to transform into a comprehensive university with career-focused programs. This has led to Univen taking strand steps to construct several career-focused programs with a focus on science and technology prior to its new mandate.
Today it can boast of 8 faculties which include:
School of Agriculture
School of Education
School of Environmental Sciences
School of Health Sciences
School of Human and Social Science
School of Law
School of Management Sciences
School of Mathematical and Natural Sciences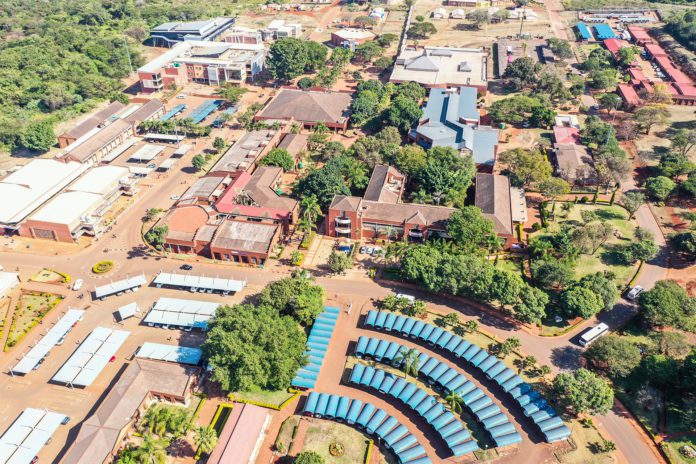 Univen General Admission Requirements
Undergraduate Students
Degree Courses
The minimum entry criterion for undergraduate studies at UNIEVN  are:
National Senior Certificate (NSC) with a grade of 4 (sufficient achievement, 50-59 per cent) or better in four topics chosen from the authorized 20-credit NSC subjects, as confirmed by the Council for General and Further Education and Training (Umalusi).
A minimum score of 26 on the SAT
A certificate with a bachelor or matric exemption is necessary if grade 12 has been completed
Diploma Courses
A National Senior Certificate (NSC) validated by Umalusi with a 3 (moderate achievement, 40-49 per cent) or better in four recognized NSC 20-credit subjects is the minimum entry criterion
A National Senior Certificate (NSC) verified by Umalusi
Postgraduate Students
Requirements for Postgraduate Diplomas include:
 A bachelor's degree in a related discipline is required or
 Admittance to that degree's status or
Shown competence
If the HEQF (Higher Education Qualification Framework) standards are completed, some schools/colleges may accept an Advanced Diploma for entry into a Postgraduate diploma
The degree curriculum must include a required research project as one of the modules, which must account for at least 25% of the total credits for the degree.
NB: Applicants should, however, take note of the following:
If admitted, they will be studying for a minimum of two semesters in a row
Unless the Senate grants authorization, all modules must be completed at the university.
In accordance with college rules approved by Senate, the curriculum will involve advanced reflection, practice, and research methodologies in the field of specialty, as well as a long-term research project.
Requirements for Masters by Coursework and Masters by Research
Admission to the status of that degree OR
 A relevant precursor degree
Attained a certain degree of proficiency
Applicants should also take note of the following:
 Before the degree can be given, students must complete two consecutive semesters (full-time) or four consecutive semesters (part-time)
 Periods of graduate study at another institution or in another college may be accepted only with the permission and in accordance with college policies (consult with the appropriate school)
 A minimum of two consecutive semesters (full-time) or four consecutive semesters (part-time) of research is required before the degree can be awarded.
Aspirants must complete an acceptable research program on a topic that falls within the scope of the university's studies. Students must also follow any additional criteria imposed by colleges.
Doctor of Philosophy Or Research-Based Doctorate Degrees
Admission to the degree's status OR
A relevant precursor degree
Aspirants should take note of the following:
Before the degree can be given, students must complete four consecutive semesters (full-time) or eight consecutive semesters (part-time)
Students will be required to complete an approved research program on a topic related to their studies at the university. Such a program must provide a significant contribution to the subject's knowledge or understanding, as well as provide evidence of originality in the form of fresh facts discovered or independent critical power exercised. Students must also follow any other conditions that colleges may impose
International Students
Only applicants who meet the minimum requirements set forth by the Joint Matriculation Board of Universities of South Africa (http://www.he-enrol.ac.za/mb/forpres.htm) and the School Points Score (SPS) will be admitted
International students are not admitted to all programs, thus, certain programs are not included on the list above. It's also important to note that not all subjects are eligible for exemption, and this information is updated on the JMB website on a regular basis. Thus, it's important for applicants to check the websites for updated versions
The IPS method assigns point values to the six top school leaving symbols in order to determine whether an applicant fulfills the JMB's minimal criterion and whether they meet the grade requirements.
Applicant must meet all of the required school subjects and satisfy the English language proficiency requirement
Before registering, all international students are examined using the CAAR access assessment for research purposes, and developmental recommendations are given to the right people in the faculties if appropriate.
The foreign school qualification is benchmarked against the South African school leaving certificate as the standard. Additional prerequisites may be added by the university for specialized programs.
Applicants from SADC nations that only provide GCSE or O level must complete a year at a university in their native country to be eligible for admission to any SA university.
International applicants should also note the following:
Before registering, please review the following documents:
Study Visa
To register at the university, any student who is neither a South African citizen nor has a permanent residence in South Africa must have a study visa. A study visa might take up to three months to secure, therefore potential international students should apply as soon as feasible.
The new Immigration Act, which took effect in May 2014, requires all overseas students applying for study permits in South Africa to do so through VSF Global's online services at www.vfsglobal.com/dha/southafrica/.
VSF's online services include, among others, Study Visas, Study Renewal Visas, Visitors Visas, Critical Skills Visas, and General Work Visas.
All study visa applications must be submitted to the South African embassy or consulate in your home country. Within South Africa's boundaries, you cannot apply for a new study visa or a change of visa.
Documents necessary for renewal of a Study Visa:
A copy of the university's original acceptance letter
A valid passport is required.
Evidence of comprehensive medical coverage
Accommodation proof
A recent radiology report (no more than 6 months old)
A medical report that is no more than six months old
The police have to provide a clearance certificate.
For his or her stay in South Africa, the student must show proof of sufficient cash to cover day-to-day living expenses as well as tuition fees.
Medical health cover
The medical health cover must come from any of these certified medical aid service providers in South Africa:
Momentum  https://www.momentum.co.za/for/you/home.
CompCare. Compcare is a company that provides health care to people in South Africa. (http://www.compcare.co.za)
Discovery https://www.discovery.co.za/portal/index.jsp
Bestmed (http://www.bestmed.co.za/) is a medical practice in South Africa or any other certified medical aid service provider in South Africa
Evidence Of Payment For registration (please see Univen fee structure on the website)
Evidence Of Payment For The Status Of Recognition
For students who have completed their studies at a different tertiary institution (please see Univen fee structure on the website).
Note that all payments must be sent to the university's bank account, ABSA, 1 000 000 589.
These documents can be emailed to 1. [email protected]
[email protected]\[email protected]\sOR
For more information, contact the International Student Helpdesk (+27 159692015).
Fees And scholarships
Fees are paid once a year at the start of the calendar year.
During registration, international students must pay a registration fee, as well as one-third of their tuition.
An application fee of R100 must be paid to ABSA account number 1 000 000 589. While filling out the form, you must fill out your student number or the first eight digits on your ID on the reference column if you are a first-year student.
Accommodation Fees
On top of the registration cost for university housing, an initial sum specified on the fees calendar must be paid. On a first-come, first-serve basis, accommodations are allocated. In addition to the application, international students must provide a residence form.
Bursaries and Scholarships
International students are not eligible for scholarships or bursaries offered by the university. However, they are encouraged to check the eligibility conditions of some other scholarships and apply.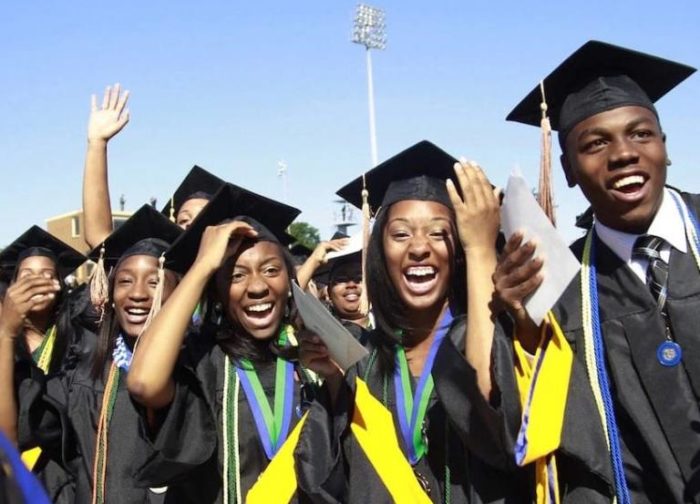 Does the University of Venda Offer Teaching Courses and What are the Requirements?
UNIVEN offers a four-year undergraduate degree in Education. The program prepares qualified teachers for the opportunity to teach at both Senior Phases and Further Education and Training (FET) band.
Some of the programs offered in the institutions' School of Education include:
Certificate Courses 
1. Certificate in School Leadership & Management Skills CSLMS
2. Advanced Certificate in Education:
Environmental Education ADCEE
Educational Management ACEEM
Remedial Education ADCRE
School Management and Leadership ACESML
3. Diploma
National Professional Diploma in Education NPDE
4. Post Graduate Certificate in Education PGCE
5. Degrees
Bachelor of Education: Early Childhood/Foundation Phase BEDTEF
Bachelor of Education: Further Education and Training BEDFET
Bachelor of Education (Honours) BEd (Hons)
Early Childhood Education BEDECE (Hons)
Curriculum Studies BEDCS (Hons)
Guidance and Counselling BEDGC (Hons)
Educational Management BEDEM (Hons)
6. Master of Education MEd
Curriculum Studies
Educational Management
Psychology of Education
 Science
7. Doctor of Education DEd
Curriculum Studies
Educational Management
Psychology of Education
Science
Sociology of Education
8. Doctor of Philosophy PhD
Curriculum Studies
Educational Management
Psychology of Education
Science
Basic Admission Requirements
To qualify for admission, applicants must meet any of the following requirements:
National Senior Certificate (NSC) with a Bachelor and an average of 36%, with a minimum percentage of 50% in English.
Old Senior Certificate (Matric) with exemption and an average symbol D (Standard Grade) or E (High Grade) in English.
For other requirements check here
Applying For Admission At The University of Venda (UNIVEN) 
Application into UNIVEN can be done online or offline.
Application Requirements
Before starting an online application, applicants are to take note of the following:
Applicants are required to pay an R100 application fee
Applicants will need a South African ID number, a cell phone number, and email address, and a credit or debit card with a CV number
A copy of their driver's license or passport, a copy of your Grade 11 report or statement of grade 12 results, or a copy of your Matric Certificate should be scanned and uploaded.
Applicants will be required to generate a five-digit pin.
Offline Application
For the offline application, the form can be downloaded filled and sent back to the university.
To download the form, whether undergraduate or postgraduates, applicants can visit www.univen.ac.za/students/student-application-forms
Completed application forms must be sent to the University either by Email or by
certified/ordinary mail/registered post or hand-delivered to:
University of Venda
New Student Administration Building
Student Admissions
Private Bag X5050
THOHOYANDOU
0950
Undergraduate applicants must submit their forms with the following accompanying documents:
Proof of application fees payment (attached) Any application without this will not be considered. Please also note that if it's your first time applying to this university, you must fill out the standard application form, as well as the undergraduate form.
Identity document or passport
Copy of school examination results approved by the school principal (if still at school)
Academic record and certificate of good conduct (if you have already studied at a tertiary institution)
Copy of Senior Certificate or Statement of Symbols, Matriculation
Copy of Study/Residence Permit/Medical Insurance/SAQA Evaluation Certificate (international applicant)
NB: The Swift Code for International students is ABSAZAJJ, with their passport number (Without Alphabet) as their reference number.
Diploma applicants must submit their forms either online or in the prescribed format, with  the following:
Letter of good standing also called a testimonial;
 Matriculation/NSC/NCV certificate, or, if is not yet available, some form of proof that the prospective student meets the requirements for the degree for which s/he wishes to enroll, or a declaration of the most recent school symbol obtained;
Proof of non-refundable application cost
A photocopy of the first page of the Identity Document/Passport.
Postgraduate applicants must submit their forms with the following accompanying documents:
Proof of application fees payment (attached)
Identity document: Passport Biodata Page/I.D. Book
 Transcript of academic record and certificate of conduct
Degree(s)/Diploma certificates
Standard 10 (Grade 12) certificate
Status Recognition Form (If the qualification was obtained in another Institution)
SAQA Evaluation Certificate (If you are an international applicant)
Step By Step Guideline On How To Complete Your Online Application At UNIVEN
Below are the steps to take to complete your online application.
Step 1: On your internet-enabled device, visit the school website at www.univen.ac.za
Step 2: Once you are on the school website, locate the "Begin Online Application" button and click on it and this takes you to the "Academic Application Process" page. Scroll down to select if you are a new or returning student.
Step 3: Click on the new student option to begin your application. Follow all the instructions there to complete the form and click the submit button to submit the form once you are done.
The online application form is easy to fill and submit, however, note the following:
To begin the online application, you must have your South African ID number, Cell phone number, email address handy, and credit/debit card with cv number to pay the R100 application fee online.
You can save the application and return it at a later time before the deadline to resume from where you stopped.
You will be required to create a pin consisting of 5 digits.
You will be requested to scan and upload a copy of your I.D. document, passport, Grade 11 report or statement of grade 12 results, copy of Matric Certificate, and any other document required for your level of application.
Once you complete your application by pressing the submit button, you will then get a student number.
Although the university usually gives grace for late applications, prospective students are however encouraged to apply on or before the closing date to avoid frustration or being stranded in the case that the institution decides not to extend the application deadline.
Step By Step Guide On How To Make The Application Fee Payment Online
While filling out your application form, you will get to a point where you will be required to pay the R100 application fee in order to continue and to do so:
Step 1: Select the "pay by credit card" option on the dashboard
Step 2: Fill in the credit/debit card information requested for, this includes: card Holder's Name Card Number, months and Year of Expiration, CVV numbers are the last three digits on the back of the card.
Step 3: Select PAY NOW from the drop-down menu. then you'll see a screen that states, "Authentication for the purchase is required." A notice will appear on this screen that says: Please enter the One Time Password (OTP) that was provided to your mobile to complete your transaction.
Step 4: Click NEXT after entering the One-Time Password (OTP) in the area provided.
Step 5: You'll see the following notice on your screen: Exit after a successful E Payment. You will receive a payment receipt notification from Univen support via email at the address you supplied, stating "Thank you, we have received your application fee." You can go back to the Online application page and finish your application."
Other Significant Points to Consider:
Prospective students who use a credit or debit card with a CVV number on the back of the card will be able to pay online. Any card that does not have a CVV code will be rejected.
Checking Your Admission Status At UNIVEN
To check the status of your admission process and to know if you are eligible for admissions;
Visit the school website, scroll down to the "Check Admission Status" button and enter your ID number
When you do this, your details will appear, including the courses that you applied for with statuses showing whether you are qualified for admission or not
On the right side of the qualifications displayed click on the "REQUEST OFFER" button to select any of the offers that you have been given. Note that you will only be given one chance to choose a qualification
Make sure that you click on the qualification that you want to aquire
Possible Results and What They Mean
When you enter your details in the "Check Status" box, these are the possible results that may pop up and their meaning;
ID not found – Your  application is not found or has not been captured
 Request for admission – You must request an admission
Requested for admission –You has not been allocated space
Admitted – You have been allocated space and must continue to register online
In Case Of Any Issue, How Do I Reach Out To UNIVEN?
For issues regarding applications or requests, the student administration can be reached via the following means:
Undergraduate
Postgraduate
International Students
For any enquiries or issues regarding status not found, ID not found, applicants can reach out to any of the following contacts either via a phone call or email