Boity Thulo (Real Name: Boitumelo Thulo, born April 28, 1990) is a 33-year-old South African TV personality, actress, rapper, model, and businesswoman. Among other numerous appearances she's made on television, Boity is popularly known for her lead role as a presenter on e.tv music show Club 808.
An admirable entertainer, Boity Thulo started striving to make a change in her world in her early years of life. With a rich resume in the entertainment industry, she is skillful and business-oriented. As expected, the TV personality has made a fortune for herself, not only from acting but also from music and other multiple income sources. Read more about the actress and her career journey.
Summary of Boity Thulo's Biography
Full name: Boitumelo Thulo
Gender: Female
Date of birth: 28th April 1990
Place of Birth: Place of birth Potchefstroom, North West, South Africa
Current Residence: Gauteng, South Africa
Boity Thulo's Age: 33 Years Old
Ethnicity: Black
Nationality: South African
Zodiac Sign: Taurus
Sexual Orientation: Straight
Religion: Christianity
Marital Status: Unmarried
Boity Thulo's Parents: Modiehi Thulo (mother)
Education: Monash University, Australia
Occupation: TV personality, rapper, model, actress, entrepreneur
Boity Thulo's Height in Inches: 5' 2"
Boity Thulo's Height in Centimetres: 158
Boity Thulo's Weight: 121 lbs.
Hair Colour: Black
Eye Colour: Black
Famous for: her lead role as a presenter on e.tv music show Club 808
Boity Thulo's Instagram: @boity
The Famous South African Is an Only Child
The renowned South African TV presenter was born in Potchefstroom, South Africa, into the family of Modiehi and Dankie Papa Thulo. She was born on 28th April 1990. According to reports, her dad was never in the picture all through her upbringing, thus, she never spoke about him. Her mom, Modiehi, singlehandedly raised her and she did a very good job. However, Boity spent the early stage of her life with her maternal grandmother before she came back to her mom. Modiehi is now a certified traditional healer in South Africa and has a good relationship with her daughter, Boity
For her academic endeavors, Boity Thulo attended Potchefstroom primary school from which she proceeded to Potchefstroom Girls high school but that's just about the extent she went.
Boity Thulo Is a University Dropout
After her graduation from Potchefstroom Girls High School, Boity proceeded to Monash University, Australia, where she started studying Psychology and Criminology. Unfortunately, her academic pursuit in the university came to an unexpected end when her mom could no longer fund it, Thus, she dropped out of the university in her 300 level.
Having had an interest in being in the entertainment industry right from a young age, the industrious actress did not relent nor get discouraged over her ordeal. Not long afterward, she enrolled in a casting agency where she developed her career as a model. Her relentless effort and hard work led to the appearance in the 2010 Wimpy Commercials.
She Rose To Stardom At The Age Of 21
As an actress with the zeal to become the best South African character, Thulo currently enjoys a vibrant media and acting career. Here's how the beautiful SA performer has developed her media career over the years.
Her Television And Film Career
A beautiful actress, Boity made her television debut in 2011 when she presented the YOTV educational show "Crib Notes". In the same year, she served as a co-host of another educational series on the SABC 1, The Media Career Guide Show which she hosted alongside Thomani Mahlaba.
The presenter served host duties in various television shows such as SkyRoom Live, Ridiculousness Africa, Club 808, Zoned, Change Down, and Big Brother Africa. She followed up with her role in the drama series Rockville, which was her first starring role, and appeared in all 4 seasons as "Mpho Bogatsu". Boity has also worked for Big Brother Africa as an online insert presenter. In 2010, she made a remarkable guest appearance as Linda in sex tips for girls drama series Foreplay on e.tv.
Her first film role was in 2014 when she starred as "Betty" in a comedy short film, Dear Betty. Also, you might recognize the actress on your screen from her role as "Marie" in the film Mrs. Right Guy (2016).
As A Musician, Boity Released Her First Single in 2008
The versatile South African entertainer began her music career in October 2017 at TicketPro Dome when she released Migos Culture Tour in South Africa. In October 2018, Boity released her first single Wuz Dat featuring Nasty C. The song was a mad jam as it would become the first-ever single by a female rapper to be certified Platinum. Wuz Dat is currently the bestselling single of all time by a female rapper in South Africa.
Meanwhile, the song, at the 2018 South African Hip-Hop Awards, won in the category of Best Collaboration. It will interest you to know that Boity Thulo is the first female rapper to achieve this. Considering how industrious she is and how she delivers each of her roles effectively, this big feat did not come as a surprise to her.
She went ahead to release her second single, "Bakae" on 8th February 2019 and by 2020, Thulo dropped her debut EP 4436. The album which mainly centers on her life was named after her grandmother's house where she was raised. It features a host of multitalented stars such as Yanga Chief, Ginger Trill, Maggz Maglera, Doe Boy, and Riky Rick.
Other Sources Of Income
More than a celebrated entertainer and a social media star, Boity is also an astute businesswoman who has built an empire for herself through multiple business ventures and brand endorsement deals.
In 2008, she partnered with Impulse South Africa in creating limited edition fragrances.
She is the elegant face on the cover of Cosmopolitan SA for the September issue.
In 2016, she got a business deal with Sissy-Boy for a jean collection, which was about 'being sexy and having curves'
Boity announced on her Twitter page that she concluded a deal with Def Jam Africa.
She was the brand ambassador for a fast-food chain, Cheesanator.
The TV model is a goodwill ambassador for Thusa A Girl Child, a charity organization dedicated to helping young girls who grow up in abject poverty.
Boity Thulo Foundation
Boity generally has a soft spot for less fortunate children. Thus, she launched the Boity Thulo Foundation in 2019. The beautiful and kindhearted star shares her wealth with vulnerable children through charity activities. The foundation focuses on paying school fees for less privileged children in Mzansi and addressing other challenges faced by the youths.
The Actress Dated South African Rapper Cassper Nyovest But Is Currently Single
Boity Thulo is a high-profile lady with high taste in men. She started dating Cassper Nyovest when she was 14. Regarded as one of the most successful artists in South Africa, Nyovest is a rapper, songwriter, and record producer. After making their relationship public, the duo broke up in 2016 on the basis of time 'constraint'.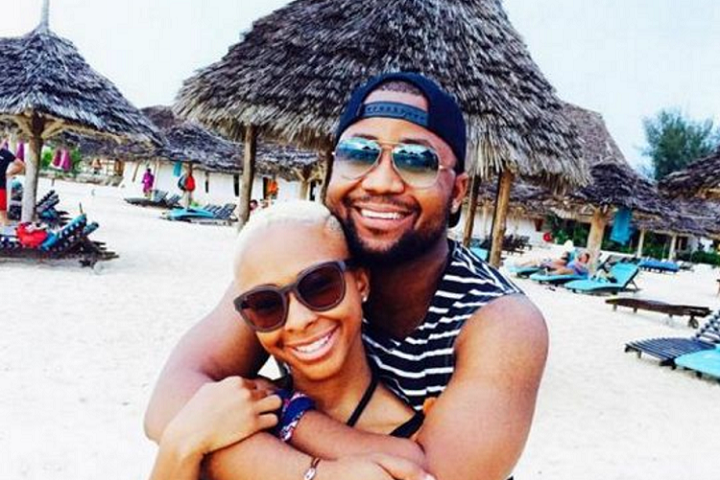 Surprisingly, they were once spotted together again a few months after the breakup, though she came to her Instagram page and denied the report that the rapper had broken up with her. The relationship could be best described as an on-again, off-again affair as they split and made up many times before ending it for good. Meanwhile, The South African actress said she is currently very much single and not in the mood for any relationship.
The Independent Business Woman Gifted Herself a Mercedes Benz On Her 26th Birthday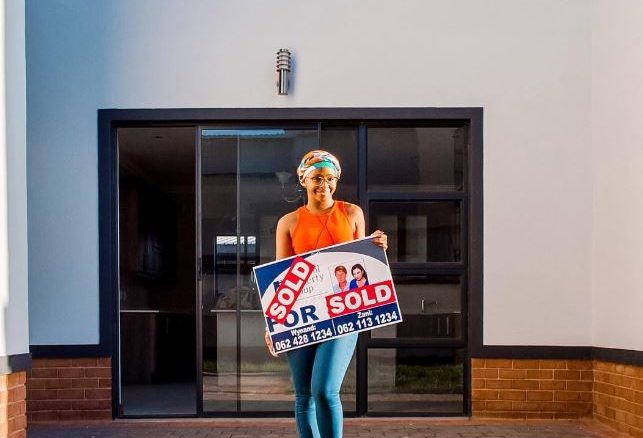 This South African presenter loves the luxury life and pulls all the stops to live it to the fullest. To mark her 26th birthday in style, Boity gifted herself an expensive car, a Mercedes-Benz worth R1 million. The news about her house which she forked out close to R4 million to acquire in 2016 coincided with the Benz, rocking the headlines as fans congratulated her on the milestones.
The presenter has since proved her love for fancy wheels with the addition of another Mercedez Benz to her garage. One of her latest cars is a space grey Lumma Range Rover Sports V8 with a price tag of about R2.5 million.