With a net worth of ₦4.7 billion, Nigerian singer, rapper, songwriter, and record label boss, Olamide Adedeji has earned a place among the crème de la crème of the music industry. His singles and albums have always been top-rated, with endorsement deals that are quite lucrative, and his record label company is doing tremendously well. In fact, the singer is living proof that there is hope for everyone, even those who grew up on the streets.
Needless to say that someone with a fortune of ₦4.7 billion will enjoy life to the fullest and Olamide has not disappointed one bit. The Eni Duro crooner splurges around town in some exotic automobiles and lives in one of the most affluent regions of Lagos State.
Olamide's Net Worth Of 4.7 Billion Naira Was Accrued Through Different Avenues
Even though Olamide was born without a silver spoon, the Bariga-born artist's hard work earned him an astounding sum of ₦4.7 billion as net worth. Olamide who spent a better part of his formative years on the streets of Lagos faced some rough times in life and becoming a successful musician was a dream that seemed unrealistic. Today, Olamide has proved himself a champion, the music superstar did not only break forth, but he is also presently living the dream.
Olamide earns his pay through multiple sources but music is number one. The Nigerian singer cum rapper also earns from endorsement deals and became a businessman with the launch of his imprint NBNL Nation. Before he launched the record label, the singer was a signee with the Coded Tunes recording company owned by ID Cabasa. When he was ready to drop his second studio album YBNL, a rumor surfaced, claiming Baddo has signed a deal with DB records owned by D'Banj's. However, Olamide was quick to come up with a rebuttal, saying it was too late for any imprint to sign him on as he has already established his own. His sources of revenue are;
• Music
• Endorsements
• Business
Musical Exploits
Undoubtedly, the major source of Olamide's fortune is his music. Even before he became famous enough to be noticed by top-notch companies for endorsements, the young talent was already smiling to the bank from the proceeds emanating from his singles and albums. After his debut track Eni Duro launched him into mainstream fame, the singer cum rapper joined the league of Nigerian artists who collect millions for shows and performances. Reportedly, the father of three bags between ₦2 million and ₦4 million per show.
In addition to shows, concerts, and performances, the Afrobeat star also makes a fortune from record sales and when you consider the popularity of most of his albums, we would be looking at a huge sum. Apart from the physical sale of albums. Olamide is also selling through his YouTube account as his songs accumulate views and likes in millions.
Business (YBNL Nation)
After he left his first record label, Olamide went into business, launching his own imprint YBNL Nation. The acronym YBNL means Yahoo Boy No Laptop; this basically implies a young man earning a good income without soiling his hands with any online scam. YBNL which was founded in 2012 can be best described as a street-oriented record label.
Only a few people know that YBNL was initially founded as a group comprising of Baddo and a couple of old friends 2kriss and Kida Kudz whose given name is Kayode Odesanya. Before they went their separate ways, the group managed to release a single track, ROAD TO YBNL. After the music hitmaker launched his own imprint, all his subsequent albums were released via the stable. These include his second studio album YBNL, Baddest Guy Ever Liveth, Street OT, 2 Kings, Eyan Mayweather, The Glory, Carpe Diem, and many more.
Launching his own imprint insured all Olamide's revenue stayed with him, including the cut that usually goes to the account of the record label company. Apart from keeping all in his pocket, the Afropop hitmaker, got busy signing on new artists, the most notable that has gone through YBNL are Adekunle Gold, Lil Kesh, and Gold Fiureboy. The record label boss earned a cut from all these musicians as they dropped hit tracks and albums. While Adekunle Gold and Lil Kesh has long left YBNL, it has Fireboy (one of Nigeria's most promising new talent) as its signee, and the boss, Olamide is doing his best in providing the youngster with a viable platform.
Endorsement Deals With A-list Companies Both In Nigeria and Abroad
It is a known fact that the singer's success in the music industry availed him multiple opportunities, most importantly, it made him a target for top-notch companies who are looking to sign brand ambassadors. In 2013, he joined the likes of Ice Prince as one of the representatives of the telecommunications company Etisalat.
2013 was really a fruitful year for the artist as far as endorsement deals are concerned, it was the year the alcoholic drink company, Ciroc Ultra Premium Vodka signed him on as their brand ambassador. This deal saw Olamide join international stars such as Ray Jay, Rick Ross, French Montana, and many more. Another important aspect of this deal that should not be overlooked is the fact that it made the Eni Duro crooner the first Nigerian rapper to ever ink a deal with the company. The deal is said to be worth millions of naira.
Olamide achieved another feat in 2017 when he signed a contract with Sterling Bank Plc as its first brand ambassador. This also made him the second music celebrity to be formally endorsed into the Nigerian banking sector. The first was Ice Prince.
Again, April 2019 saw him join the likes of Yoruba movie star Odunlade Adekola as a brand ambassador for Goldberg Lager beer. The Afrobeat superstar has also enjoyed endorsement deals with A-list companies like Guinness, Globacom, Itel mobile, Hennessy, and more. Although their individual worths are not known, all Olamide's endorsements put together are said to be worth over ₦100 million and still counting.
Olamide is Richer Than His Friend Phyno
Fans of both Olamide and rapper Phyno have expressed interest in knowing who is more affluent between the two. The answer is that both have made a lot of money in show business, however, Olamide is currently richer than his friend for the fact that he is a more prolific artist and has attracted more endorsement deals.
We must also note that compared to other top Nigerian musicians, Olamide's wealth may have to take the back seat. But of course, music heavyweights like Wizkid and Davido are always at the top of the ladder of success in the music industry.
Olamide Lives A Life Of Affluence
Life is definitely for the living and Olamide Adedeji is one Nigerian musician who lives it to the fullest, splurging around in only the best car brands and residing in multi-million mansions. In fact, his lifestyle is a testament to the wealth he has acquired.
His Real Estate Assets
Nigerian celebrities seem to have a culture of settling in only the high brow areas in the country, and in Lagos, it is either Lekki or Banana Island for them. Olamide pitched his own tent in Lekki Phase 1, living in a luxurious mansion estimated to worth about N38 million. Even after he left Bariga, his parents were still residents in the area though no more in rented apartments. Baddo gifted them with a three-bedroom apartment, worth ₦20 million and completely furnished. The house was said to be dedicated to the singer's mother. Apart from these, he also owns other properties in Lagos State
The Singer Has a Car Collection That Is Quite Large
The award-winning singer is known to have different brands of luxurious cars and has even given some as gifts to people. His car collection includes:
Lamborghini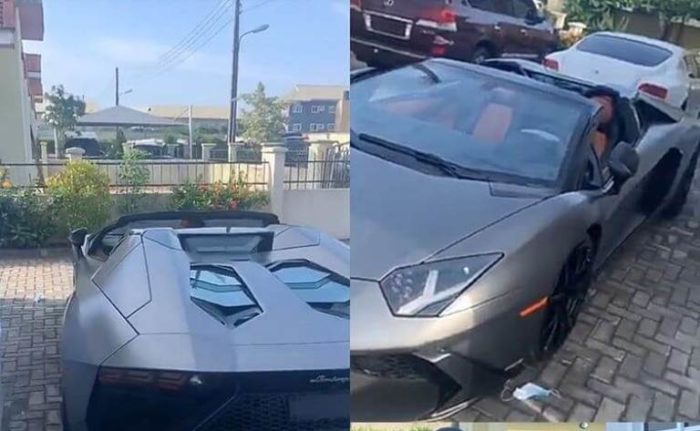 The public got to know about the rapper's Lamborghini Aventador after an Instagram blogger known as Gossip Mill shared the good news. According to the blog site, the exotic vehicle is reportedly worth ₦218 million and Olamide didn't even deem it necessary to make noise about his new acquisition.
Rolls Royce Phantom
As earlier mentioned, the rapper is not one to raise dust about his possessions, thus, many of his cars are not known to the public. His garage actually contains a Rolls Royce Phantom worth ₦200 million.
Range Rover Sport V8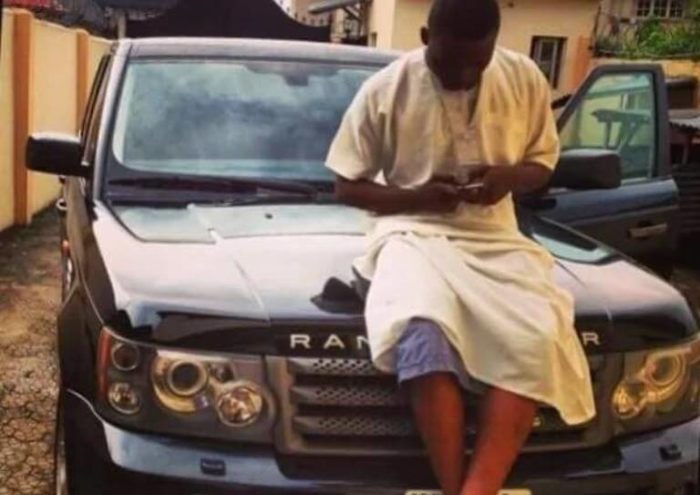 The hitmaker's garage still extends to include a Range Rover Sport V8 which is worth an estimated N90 million.
Mercedes Benz G-Wagon
What's a celebrity garage without these fancy wheels? The YBNL Nation boss's Mercedes Benz G-Wagon costs ₦25 million in market price.
He Gifted His Producer A Toyota Venza
Olamide gifted his record label producer Young John with a Toyota Venza worth N6 million. According to reports, John takes the credit for producing a majority of the beats used in mixing the artist's songs, and the car gift was well deserved.