South Africa as a country has produced some of the most captivating movies and TV series that ever came out of the black continent of Africa. We can make references to the likes of Generations on SABC1, Isibaya on Mzansi Magic, Muvhango on SABC2, and many others of similar ilk. When Uzalo was launched by SABC 1 in 2015, it started earning recognition immediately. Within a short while, it became the most-watched show in all of South Africa. Needless to say, the popularity of the soapie rubbed off on many Uzalo actors who were relatively unknown before joining the cast.
Today, most of the actors on Uzalo have become household names. Quite a good number of them have bagged prestigious awards from their depictions of different characters on the telenovela. The likes of Lindiwe MaNgcobo, who breathed life into the character of Thandeka Dawn King, and Nompilo Maphumulo that played Nosipho Xulu, were some of the major cast members whose onscreen prowess played a major role in popularizing the series.
The Uzalo Telenovela
A production of Stained Glass Productions, the most-watched South African soapie is co-owned by Gugu Zuma-Ncube and Kobedi "Pepsi" Pokane. After Uzalo started its run in 2015, the soap opera wasted no time in becoming a hit thanks to its relatively unknown cast which was like a breath of fresh air. Besides, we must also acknowledge the series' compelling and gripping narrative, writing, and directing prowess.
As the plot unfolds, the soapie tells the tale of two young men who were switched at birth. While one ended up at a crime syndicate family, the other was raised in a God-fearing family that practices core Christian values. The families involved are the Mdletshe family of the Kwamashu Kingdom Church and the Xulu family that run a car theft syndicate. Both families became connected after their first sons got switched at birth around the period of Mandela's release from prison. The show, which airs on SABC 1 from Monday to Friday, is currently the country's number one soapie with an astronomical and ever-growing fan base.
Over the years, we have seen dramatic changes in the plot, featuring interchanging characters contributing to several new story arcs. However, the telenovela has simultaneously maintained the growth of a few of its major and supporting characters.
Comprehensive List of Uzalo Actors and Actresses
1. Thandeka Dawn King – 46 Years Old
Real Name: Dawn Thandeka King
Character: Lindiwe MaNgcobo
Age: 46
Cast Type: Main
Number of Episodes: 800
Born in Eshowe, KwaZulu-Natal, South Africa on the 1st of October 1977, Thandeka Dawn King is one of the main casts of Uzalo on SABC1. Being an award-winning actress, it came as no surprise that her role of Lindiwe Xulu (Mangcobo) was acted to perfection. From 2015 to 2021, the female entertainer had viewers glued to their screen as the plot of the story unfolded. King's depiction of Mangcobo was well received by the South African public who had nothing but praises for the KwaZulu-Natal native's acting skills, and needless to say, it has remained her best-known role to date.
King acted out her last episode in March 2021 and taking to her IG page to bid her final farewell to viewers, the actress shared a bittersweet video where other Uzalo actors were seen chanting a goodbye song for this iconic character. The scene was so emotional that the actress had to resort to shedding tears. Amid tears and laughter, King showed appreciation to the cast and crew, expressing her gratitude for the opportunity to depict the well-loved character Mangcobo, expressing how much she is going to miss it. King has since moved on to DiepCity – a new telenovela on Mzanzi Magic.
Though Uzalo is her best-known role, the actress has made her mark in other fields. For one, she is a musician. King is also popular as a motivational speaker and has the competence to handle events and occasions as an MC. After graduating from the Durban University of Technology with a degree in Drama studies, the thespian was employed in the tourism sector but fate obviously had other plans for her as she soon debuted on the telenovela Inkaba on Mzanzi Magic. She has not looked back since then.
2. Nompilo Maphumulo – 41 Years Old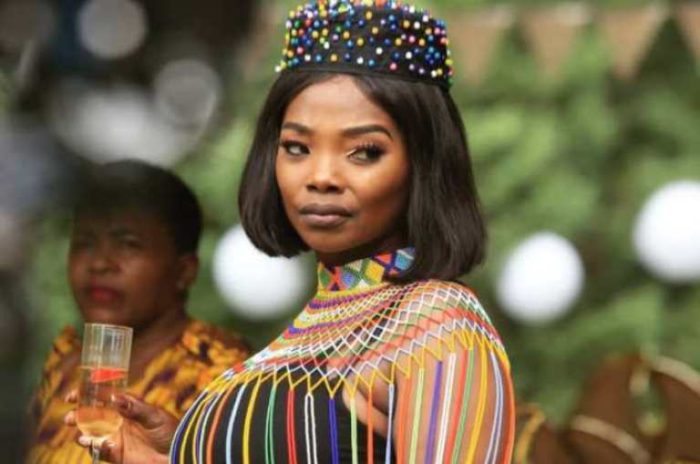 Real Name: Nompilo Maphumulo
Character: Nosipho Xulu
Age: 41
Cast Type: Main
Number of Episodes: 802 episodes
Nompilo Maphumulo's date of birth is captured as the 3rd of May 1982 and the entertainer was born in KwaMashu where she experienced a troubled childhood as her family had to struggle to make ends meet. After she came into her teens, the SA entertainer wanted to join her friends in theatre performances to assist in meeting their family needs but they preferred that she faced her education first. Thus, after studying acting at the KwaMashu Community Advancement Projects, the emerging star went back to acting and before long, started scoring acting roles.
Landing the role of Nosipho Xulu on the set of the SA soapie Uzalo is one of her greatest career achievements and in 802 episodes, the veteran entertainer won the hearts of millions of fans who can't afford to miss a single episode. Out of all the Uzalo actors, she is among the few that were featured in the highest number of episodes, alongside Thandeka Dawn King who recently left the soapie.
Uzalo is not Nompilo Maphumulo's only acting credit as the KwaMashu native has also played notable roles on the sets of other popular productions such as Sugar Daddies, The Legend Will Never Die, and President Musical. Most people know her as an actress, but what they don't know is that Nompilo is one entertainer that wears many hats; she has proved her mettle in the music industry by working on a Qwom song titled Sebenzel' Imali – the track featured SA vocalist Mzulu Majola. Secondly, Nompilo is a competent MC. She functions as a motivational speaker and has recorded several voice-over works in her capacity as a voice artist.
3. Ntokozo Dlamini – 32 Years Old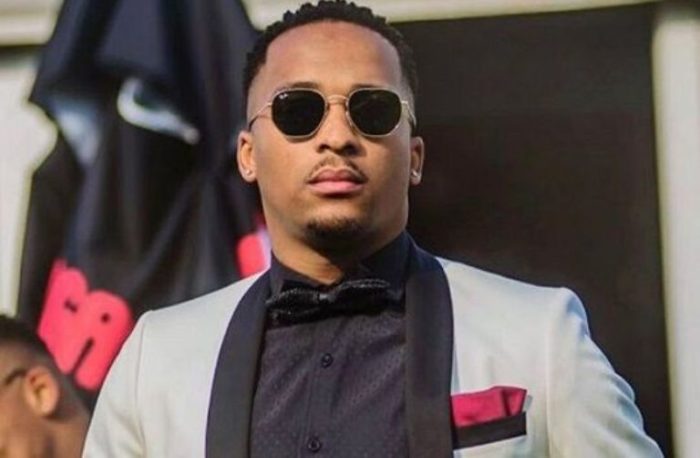 Real Name: Ntokozo Dlamini
Character: Mastermind Maphumulo
Age: 32
Cast Type: Supporting
Number of Episodes: 96 episodes
Ntokozo Dlamini's best-known role to date is playing a Gangster mastermind named Maphumulo in Uzalo; this also marked his onscreen debut in 2015. Though it was his first time, the entertainer's natural skills came to play and you would hardly believe him to be a rookie as his depiction of Maphumulo earned a lot of praises. Since then, he has been seen in two other productions; Single Ladies and Rhythm City.
Apart from his acting roles, the SA native who was born in Pietermaritzburg, Kwa-Zulu Natal on the 8th of January, 1991, is also a business expert and a seasoned host. He was the host of the Durban Hip Hop Awards in 2011 and 2012. Ntokozo Dlamini got his International Marketing Management training from the Varsity College located in Westville, Durban.
4. Nokuthula Mabika – 35 Years Old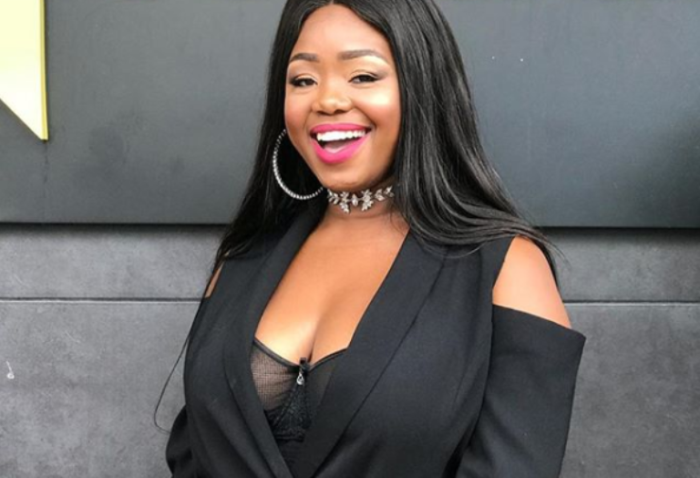 Real Name: Nokuthula Mabika
Character: Thobile
Age: 35
Cast Type: Supporting
Number of Episodes: 96 episodes
Nokuthula Mabika was born in New Germany, Durban on the 28th of July 1988. Having lost her mum at the age of 12, the SA native was raised by a single father alongside seven other children from her dad's other relationships.
Armed with a BA in Arts and Culture (with a specialty in drama) and another in Drama, Music, and Movement Techniques, the University of Zululand alum joined other Uzalo actors as the love interest of Gangster mastermind, Maphumulo, played by KwaMashu's famous thug, Ntokozo Dlamini. Her onscreen life has been quite dramatic being the girlfriend of such a character and Nokuthula did a good job of depicting Thobile to the admiration of fans and the viewing public.
5. Ncibijani Madlala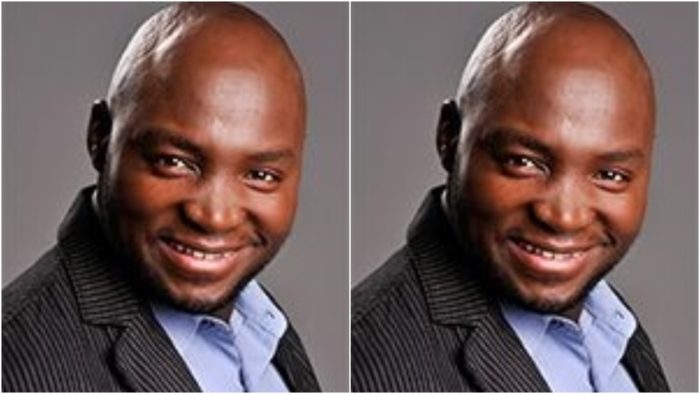 Real Name: Ncibijani Madlala
Character: Siyabonga Mabuza
Age: N/A
Cast Type: Supporting
Number of Episodes: 96 episodes
Ncibijani Madlala did not start out as an actor. In a bid to make ends meet, he had to start working early in life. After his matric, he got involved in cabinet making and later got employed at a call center. However, the call of the entertainment world was so strong that Madlala had to succumb and give it a trial. Before venturing into acting, he spent a couple of years in training at an MNM talent agency. The South African entertainer achieved his break-out role during the second season of Mtunzini.com – an SABC1 drama series where he was cast as Samkelo in 2008. He was on hand for the reprisal of his role in the third season. Before the year ran out, the actor was elevated to another level of fame on the set of A Place Called Home – another SABC1 drama series where he played Jabu.
In 2012, Madlala emerged successful in an audition for the role of a soccer coach for the second season of Intersexions – a drama series on SABC1. The SA taxi drama isiBaya featured him as Wiseman in 2013, and a short while later, he became part of Tooth and Nails: A Gospel Music Story. Joining the cast of Uzalo in 2015, Ncibijani Madlala started giving expression to the character of Siyabonga Mabuza and has been quite active in industrial theatre since then. The Uzalo actor has recorded appearances in other productions namely Ingozi, Isipho, Mfolozi Street, Mzali Wami, The Alliance, and more.
6. Lungelo Madondo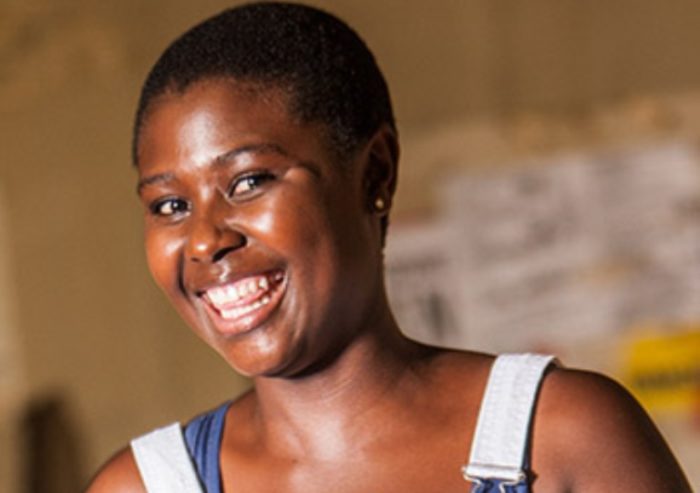 Real Name: Lungelo Madondo
Character: Amandla Maphumulo
Age: N/A
Cast Type: Supporting
Number of Episodes: 96 episodes
There isn't much to go by on the South African actress Lungelo Madondo as she appears to be new in the game. From what is perceivable, Uzalo seems to be her first and only project since none other is recorded under her name.
However, the up-and-coming actress' portrayal of the character of Amandla Maphumulo which was recorded in a total of 96 episodes was well received by the viewing public. The entertainer has a presence on a few social media platforms where she interacts with fans. She can be found on both Twitter and Facebook where she is fast garnering followers.
7. Sipho Mhlongo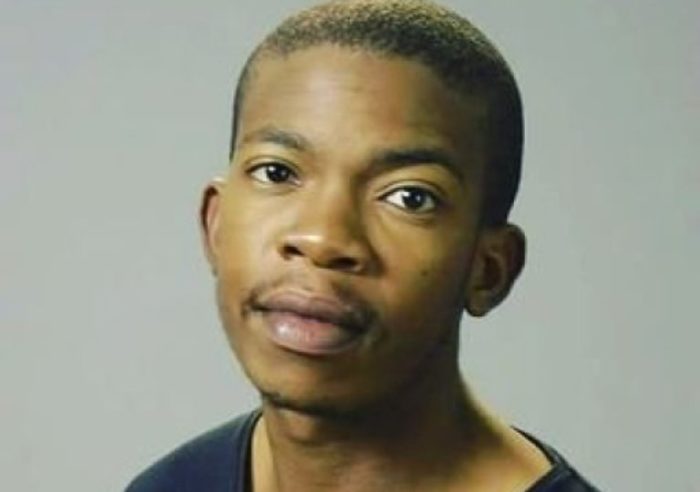 Real Name: Sipho Mhlongo
Character: Nkosinathi Mdletshe
Age: N/A
Cast Type: Supporting
Number of Episodes: 96 episodes
Sipho Mhlongo is another Uzalo actor whose personal details are not in the public arena. However, it is a known fact that he joined the cast of Uzalo following its launch in 2015. Sipho played the role of Nkosinathi Mdletshe in all of 96 episodes and the next year being 2016, he moved on to another production titled Against the Wild 2: Survive the Serengeti.
8. Don Mlangeni – 64 Years Old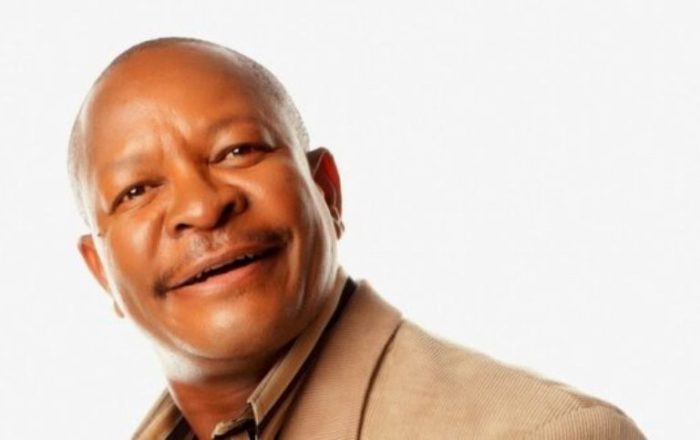 Real Name: Don Mlangeni Eric Nawa
Character: Dhlomo
Age: 64
Cast Type: Supporting
Number of Episodes: 96 episodes
Born in Soweto, South Africa, on the 7th of June 1959, Don Mlangeni Eric Nawa is one of the oldest cast members of the Uzalo drama series at 64 years of age. The actor is best known for the characters he depicted in series like Sgudi 'Snaysi, The Throne, and Isidingo. In the first season of Uzalo in 2015, he portrayed Dhlomo in 96 episodes. The Soweto native has equally made appearances in other projects like Abomama, Legacy, and Rockville. Others include Stokvel, The Republic, The River, Zaziwa, and The Estate.
9. Sihle Ndaba – 34 Years Old
Real Name: Sihle Ndaba
Character: Smangele Maphumulo
Year of Birth: 1989
Cast Type: Supporting
Number of Episodes: 96 episodes
Sihle Ndaba is one elegant South African actress that has graced the screen in several productions. One of her best-known roles is portraying the character of Smangele Maphumulo on Uzalo which she joined in 2015. The female entertainer, who was born in Ermelo, Mpumalanga in 1989 was among the contestants of South Africa M-met's Idols which was eventually won by Khaya Mthethwa from Durban.
The SA beauty has also made appearances in Room 8 – SABC1 drama series where she was seen as Qiniso and Inkaba – Mzansi Magic telenovela as Pru. After she wrapped up her roles in Uzalo, Sihle joined The Herd as Sbahle Xulu but later scored a significant role in Isibaya as the feisty Cebisile Mkhize. Back in 2011, Sihle Ndaba toured Singapore as part of The Lion King – the Broadway musical from Walt Disney.
During the Durban International Film Festival of 2018, the actress' effort and hard work were crowned with a Sabela Award in the category of Best Supporting Actress.
10. Khaya Zulu – 33 Years Old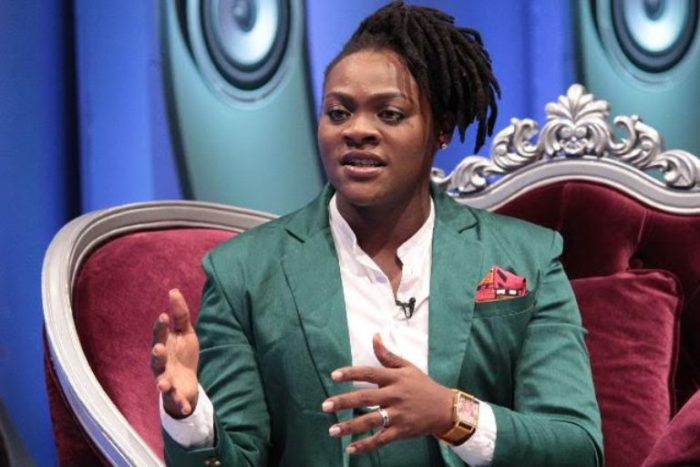 Real Name: Khaya Dladla
Character: GC (an acronym for Gay Character)
Age: 33
Cast Type: Supporting
Number of Episodes: 96 episodes
When Khaya Dladla was cast as GC in Uzalo, he won the hearts of millions of viewers in just a few appearances, leading the series to trend more online. His portrayal of the gay character was unmatched and thanks to his exceptional prowess, Khaya became a household name in SA, earning a nomination in the country's Golden Award in the category of Best Supporting Actor in a Television Soap. After the actor wrapped up his roles, fans raised an uproar on social media as nobody wanted him gone, even Uzalo producers refused to let him go and ended up assimilating him into the main show with the name Gamakhulu Cetshwayo for his new role.
Born in Umlazi, South Africa on the 3rd of May 1990, the actor attended Isipingo Hills Primary School, Brittenwood High School, Varsity College (graduating with a diploma in advertising), and Unisa (with a degree in Marketing and Communications). In addition to acting, Khaya Dladla is also a musician and has been featured as a background vocalist for A-list artists like Hugh Masekela, Thandiswa Mazwa, and Salif Keita.
11. Bonga Dlamini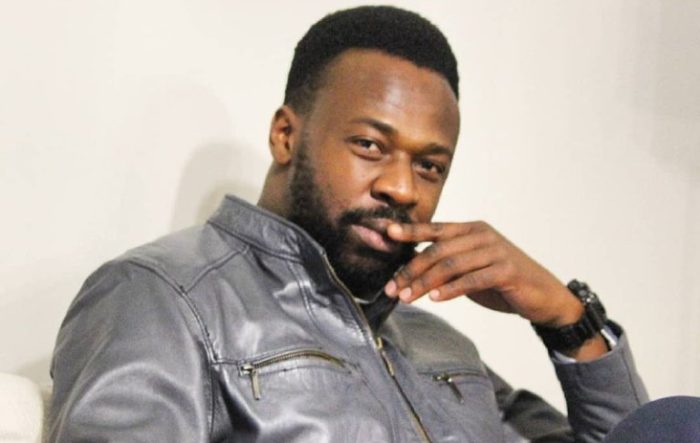 Real Name: Bonga Dlamini
Character: Mkhonto Xulu
Age: N/A
Cast Type: Guest
Number of Episodes: 10
In 2010, Bonga Dlamini was featured in Isidingo Talent Search – a reality rivalry show on SABC3 where he emerged as a top-five finalist. The same year, he was seen in eKasi: Our Stories – e.tv show as Simon. Bonga appeared in It's for Life in 2011, was part of isiBaya in 2013, and was featured in Ashes to Ashes in 2015. The same year, he appeared in 10 episodes of Uzalo, breathing life into the character of Mkhonto Xulu.
The Uzalo actor has since appeared in several other productions, including Muvhango on SABC2, A Place Called Home, Remains to Ashes, Isithembiso, It's forever, Beat City, Holy people and Sinners, and Sokhulu and Partners.
12. Thuthuka Mthembu – 25 Years Old
Real Name: Thuthuka Mthembu
Character: Nonkanyiso
Age: 25
Cast Type: Cameo
Number of Episodes: N/A
The youngest of all Uzalo actors is none other than Thuthuka Mthembu. Born in Johannesburg, South Africa on the 28th of October 1998, the youngster was brought up by her single mother and grandma. After graduating from Umlazi Commercial High School, the blossoming movie star proceeded to the Durban University of Technology. From DUT, she joined the SA school for the creative economy, AFDA, on the 25th of February 2020 where she is still studying. From what is obvious, Thuthuka Mthembu is joggling both acting and academics and she seems to be doing it with ease.
Though she is well into her twenties, Thuthuka depicted the character of an 18-year-old strong and brave yet complex individual called Nonkanyiso on the set of Uzalo which she joined in 2018. Torn between focusing on her academics and going in pursuit of love, Nonka (her onscreen pet name) was an indecisive character that sat on the fence for most of her episodes. Needless to say, with her natural talent and training, Thuthuka was able to give a perfect expression to the role. In fact, she takes the credit for making more people fall in love with the series.
The young actress' passion for the performing arts was triggered during her formative years when the little Thuthuka began making appearances in television commercials. The South African entertainer has always dreamed of becoming an A-list actress and needless to say, scoring the role of Nonka is one huge step to achieving that. She looks up to top-notch entertainers like Ava DuVernay, Oprah Winfrey, and fellow Uzalo actress, Dawn Thandeka King.
13. Gugu Gumede – 31 Years Old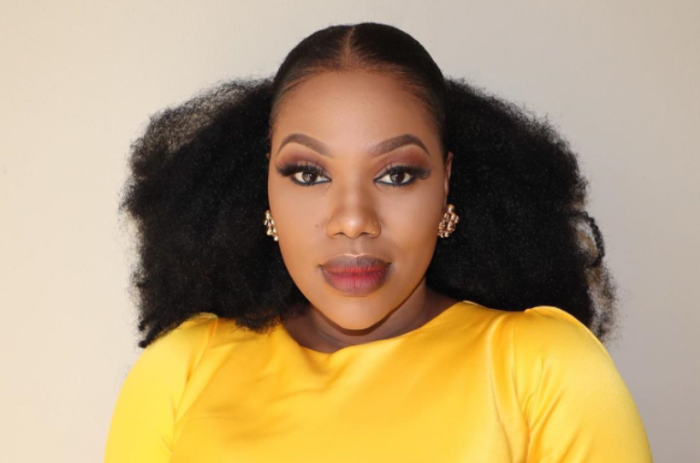 Real Name: Gugu Gumede
Character: Hlengiwe Mlambo
Age: 31
Cast Type: Guest
Number of Episodes: 2 episodes
The 10th of December 1991 is Gugu Gumede's date of birth and she was born in the Natal Province now known as KwaZulu-Natal, South Africa. Both her parents, Simon Hulumeni Gumede (father) and Zanele kaMagwaza-Msibi (mother) are late. The actress seems to come from a privileged background as she went to school in Los Angeles, California. There, Gugu joined the America Academy of Dramatic Arts, graduating with a degree in acting. Though she surfaced in Uzalo in 2019, Gugu's acting debut dates back to 2013 when the SA native was still fresh from school. Immediately she came back from the United States of America, the budding star scored her first acting gig as Mandisa on the set of the soapie Generations; one of the most popular and most successful soaps that South Africa ever produced.
Gumede came to join the other Uzalo actors in 2015 where she breathed life into the character of Mamlambo who functions as a prophetess. Though she was seen in only a couple of episodes, the entertainer's depiction of Mamlambo came to be regarded as one of her best-known roles.
There is one aspect of the South African movie star's life that is not well known by fans; Gugu Gumede is actually a born-again Christian. In 2018, the actress worked alongside Rebecca Malope, Somizi Mhlongo, and Clement Maosa in presenting the 11th Crown Gospel Music Awards.
14. Nelisa Mchunu – 31 Years Old
Real Name: Nelisa Mchunu
Character: Fikile
Age: 31
Cast Type: Supporting
Number of Episodes: N/A
Nelisa Mchunu was born in Inanda, KwaZulu-Natal on the 2nd of February 1992. The South African actress and model lost her dad at the tender age of four and consequently, she was raised by her mum. After she acquired her basic education, the SA native's quest for further academic qualifications took her to the University of Witwatersrand where she began studying media. However, due to financial constraints, Mchunu had to take the hard decision to quit school. This was majorly due to the fact that her single mother could no longer afford to foot her bills.
Coming into the labor market, Nelisa first scored menial jobs as a waitress; she made a stop at a PR company as an assistant before joining the cast of SABC 3's popular series Isidingo as an extra. The South African actress started earning recognition in 2016 after she started appearing as Fikile in Uzalo. She functions as an MC, writer, and motivational speaker.
15. Noxolo Mathula
Real Name: Noxolo Mathula
Character: Lily Xaba
Age: N/A
Cast Type: N/A
Number of Episodes: N/A
Born and brought up in Durban, KwaMashu, Noxolo Mathula attended AFDA Durban, graduating with a degree in Live Performance. Though she is an upcoming actress, playing the role of the daring Lilly in the Soapie Uzalo has earned her remarkable recognition; and it is obvious that she is fast creating a niche for herself in the SA entertainment scene. At the Simon Sabela Film Awards of 2019, the SA actress scored the Best Supporting Actress award for portraying the role of Fikephethwe in eHostela – the popular Mzansi Magic show.
She has a few other Mzansi Bioskop shows to her credit, including Abo Chommee and Abasebenzi 1&2. Noxolo Mathula has recorded appearances in other productions such as Ibutho (2018), Ifalakhe (2019), and Ehostela (2019). An up-and-coming musician, the actress participated in Clash of the Choir, as a representative of the KZN team with choirmaster Busiswa.
16. Nkanyiso Makhanya – 30 Years Old
Real Name: Nkanyiso Makhanya
Character: Njenza
Age: 30
Cast Type: N/A
Number of Episodes: N/A
Though he is currently depicting the role of the jailbird Njeza to perfection, Nkanyiso Makhanya failed an audition for a role in the first season of Uzalo in 2015. According to the actor, that particular incident taught him a lot about auditions – all that needs to be done before getting on stage. The Uzalo actor's work in the soapie since his first appearance in 2019 has been described by many as flawless and as he brings Njeza's character to life. The viewing public can't help but admire his natural acting skills. Though he debuted in juvenile roles, Makhanya has proved his mettle in the acting scene, and as a blossoming star; he seems unstoppable.
Born in KwaZulu Natal, South Africa on the 23rd of May 1993, the rising entertainer studied communication sciences at the University of Zululand following which he made his onscreen debut as an intern at1KZN Television. According to the actor, before making his onscreen debut, he had the opportunity of working behind the scene in research, voice-overs, pre-production, and directing. The experience he said taught him so much about television.
Makhanya has worked with Craz-e as a TV presenter and also functions as an MC at events and occasions. He started taking menial jobs as early as age 13 just to help his family make ends meet.
17. Wiseman Mncube – 40 Years Old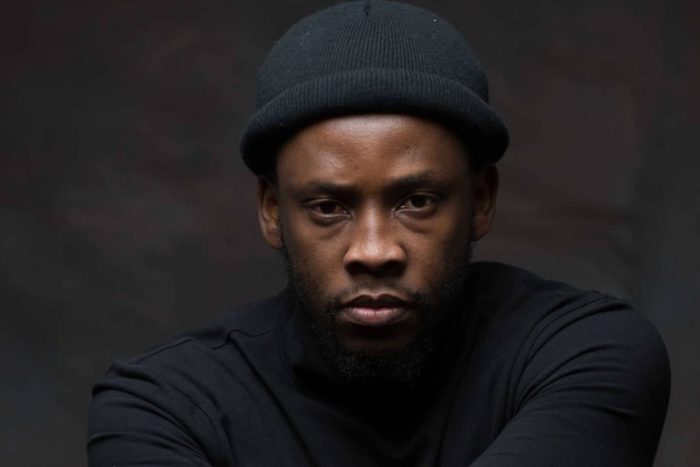 Real Name: Wiseman Mncube
Character: Sibonelo
Age: 40
Cast Type: N/A
Number of Episodes: N/A
Born in 1990, Wiseman Mncube came from a family of entertainers – while his big brother Ntando is killing the role of Bhikile on Ifalakhe, his younger brother Omega shares the screen with him on the set of Uzalo, depicting the character of Phelelani. In the award-winning soapie, Mncube is clearly in his element as he gives expression to the character of the hardcore womanizer Sibonelo who embarks on a mission into the felony globe. On returning home and qualifying as a physician in Cuba, Sibonelo came to see his biological dad in his true colors as a disreputable criminal. Unfortunately, he gets reeled into the man's lifestyle, becoming his right-hand man as the plot unfolds.
Before joining other Uzalo actors for the 5th and 6th seasons, he already recorded his acting debut in a plethora of stage performances after acquiring a National Diploma in Drama from the Durban University of Technology. His on-screen debut was recorded as Mfanufikile in the TV show The Kingdom-UKhakhayi. He has other productions like eHostela, Generations, Gold Diggers, Ingozi, Mamello, Ring of Lies, and Sokhulu & Partners.
Wiseman Mncube is also useful behind the scene as a director and a playwright. The South African actor has swept multiple awards to show for his hard work and dedication in the industry, notable among them are three National Arts Festival awards.
18. Thembinkosi Thwala – 36 Years Old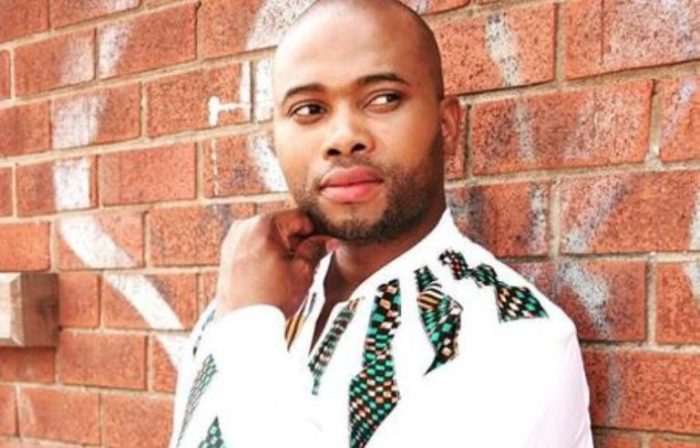 Real Name: Thembinkosi Thwala
Character: Mondli
Age: 36
Cast Type: N/A
Number of Episodes: N/A
KwaHlathi Mahlabathini native, Thembinkosi Thwala was born on the 27th of February 1987. He started life in a nine to five job at Checkers shop in Eastgate, packing goods, but he had plans of changing his story in the nearest future. This led the blossoming star to attend acting classes at the University of Johannesburg. Besides, he has always had an interest in the performing arts since his high school days which led him to make the informed choice of studying acting.
Joining the cast of Uzalo, Thwala was featured as a man of the law, Detective Mpambani. His charm as a lady's man in the soapie never fails to enchant the viewing public and the same can be said for his fellow cast members Lilly and Zekhethelo Nosipho who just can't resist his charm and charisma. The TV actor has also recorded some appearances in Rockville and Generations.
19. Baby Cele Maloka – 51 Years Old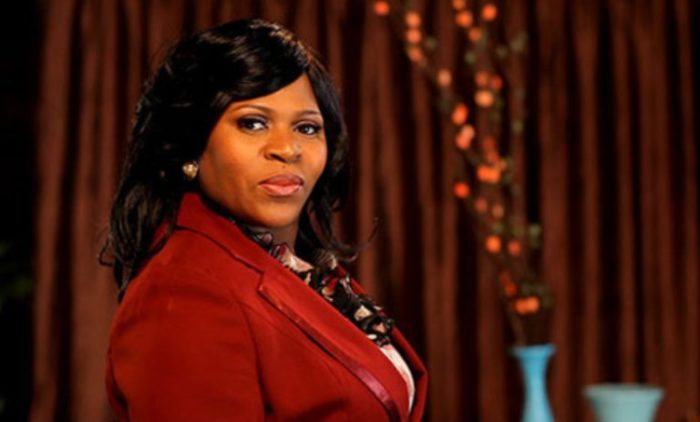 Real Name: Baby Cele Maloka
Character: Gabisile
Age: 51
Cast Type: N/A
Number of Episodes: N/A
Also on the list of Uzalo actors is Baby Cele Maloka, a South African actress who was born in Umlazi, KwaZulu Natal on the 22nd of March 1972. The female entertainer made her onscreen debut in 1986 but gained prominence on the set of Backstage – an e.tv youth television soapie where she breathed life into the character of Kaltego Rathebe for eight long years. Playing Portia in My Perfect Family – a SABC 1 situational comedy brought her more fame and she recorded other notable appearances in Isidingo and Sarafina.
After joining the cast of the mini-series known as Shreds & Dreams where she depicted the role of Beauty in 2011, Baby Cele Maloka moved over to Mzansi Magic telenovela, Inkaba the next year as Slindile Dludlu. The soap opera Zabalaza featured her as Gasta Cele and she has had the opportunity to record a stage performance in Cards. Three years after Uzalo was launched, Maloka joined the cast in 2018, playing the role of Gabisile.
20. Menzi Biyela – 40 Years Old
Real Name: Menzi Biyela
Character: Pastor Gwala
Age: 40
Cast Type: Guest
Number of Episodes: 2 episodes
Menzi Biyela is one versatile South African entertainer. When the bearded dude is not dishing out the chills on the sets of TV shows, he gets busy behind the screen in his capacity as a director. As a businessman, Biyela solely undertakes the management of his production company which is quite successful. He has fingers in other entertainment pies.
Born on the 5th of May 1983, the 40 year old movie star cum director is well known for his flawless depiction of roles on both the big screen and the small screen. Four years after Uzalo took off, he joined the cast in 2019, depicting the character of Pastor Gwala where he was seen in a couple of episodes. The movie star is also known for other productions such as Blessers, Five Tiger, Ifalakhe, and Rhythm City.
21. Masoja Msiza – 59 Years Old
Real Name: Masoja Msiza
Character: Nkunzi Mhlongo
Age: 59
Cast Type: Guest
Number of Episodes: 2
Kwa-Thema, Springs, in the SA province of Gauteng, is where Uzalo actor Masoja Msiza was born on the 5th of October 1964. He developed an interest in acting at age nine when he started taking part in drama and art classes. Msiza has not always been in the entertainment industry, the actor first worked in the mining sector where he was sacked for participating in strike action. Following this, he joined the cast of a Gibson Kente-directed play known as Mfowethu.
Joining Uzalo during the third season, the Gauteng-born star started giving expression to the character of Nkunzebomvu "Nkunzi" Mhlongo who was a ruthless crime lord. To date, he is best known for that callous and unyielding character but Masoja Msiza recorded appearances in other notable productions like A Million Colours, Kalushi: The Story of Solomon Mahlangu, Scandal, and Rhythm City. Others include Shreads and Dreams, Sokhulu & Partners, Intersexions, Making Cents with the Sitholes, and Ring of Lies which marked his debut starring role.
Away from the acting scene, Masoja can hold his own in the music industry as a musician. The actor is an acclaimed storyteller and poet who wrote poems for the Bafana Bafana during the AFCON tournament in Tunisia. He did not just write poems for Ukhozi FM, the Uzalo actor also performed the poems for the largest radio station in all of South Africa.
22. Naymaps Maphalala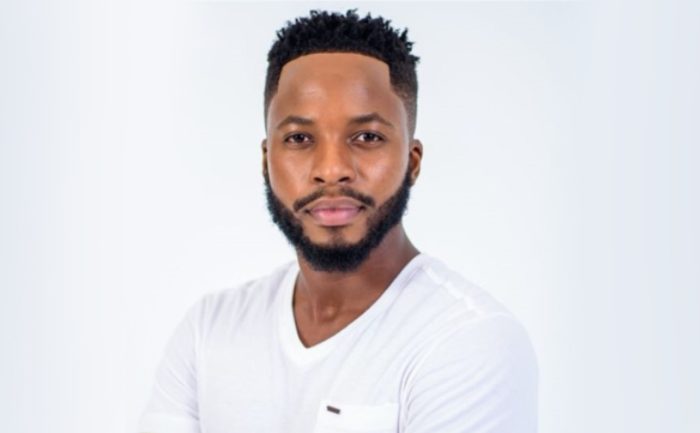 Real Name: Naymaps Maphalala
Character: Mxolisi Xulu
Age: N/A
Cast Type: Guest
Number of Episodes: Unknown episode
Professionally known as Nay Maps, Uzalo actor Naymaps Maphalala was born during the 1990s but it is public knowledge that he celebrates his birthday every 30th of March. The only son of pastors and gospel musicians, Naymaps got his musical talents from both parents as he can also hold his own in the music industry, although he is yet to drop an album. His academic pursuit took him to Sunnyside Primary School and from there, the upcoming star proceeded to Lyttelton Manor High. Naymaps Maphalala later earned a degree in Information Technology, Programming, and Software from the University of Pretoria.
Though he never studied acting in the university, Naymaps Maphalala has always had artistic talent in both music and acting. Thus, he went to look for work as a presenter and before long, he started presenting Hashtag on channel ANN7 which marked his big break in that field. Maphalala has equally shown competence as a model, walking and working for some top fashion brands in South Africa.
After he played the guest-starring role of Tshepo in Isibaya (season two) in 2014, the multi-talented artist has continued to take giant strides in the acting scene. It was thanks to his Isibaya role that he landed the role of Mxolisi Mdletshe in Uzalo – a young man who dissociated himself from his family's dirty business. After he was featured for four years, the producers of Uzalo felt it was time to remove him from the show, but this did not go down well with the viewing public who reacted negatively.
Though he is yet to drop any record officially, the Uzalo actor has dropped some covers for popular tracks like Adorn and Controller. He is also good in business, launching his own clothing line known as Nay Maps Clothing which is located in Durban.
23. Bheki Bhulose
Real Name: Bheki Bhulose
Character: Melusi Mdletshe
Age: N/A
Cast Type: Cameo
Number of Episodes: N/A
Very little or nothing is known about South African native Bheki Bhulose but he was spotted on the set of the country's most-watched soapie Uzalo, giving expression to the character of Melusi Mdletshe. Since then, his name has not been linked to any other production.
24. Mpumelelo Bhulose – 51 Years Old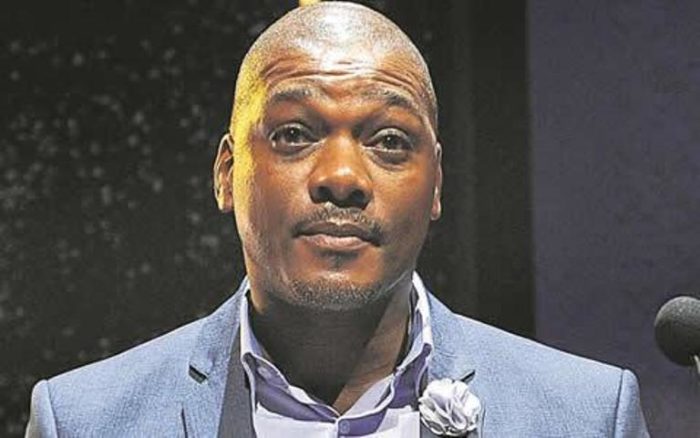 Real Name: Franchot Mpumelelo Matthews
Character: Muzi Zulu
Age: 51
Cast Type: Guest
Number of Episodes: N/A
Mpumelelo Bhulose has been part of the South African entertainment industry since 1992 and is credited as an actor, businessman, ambassador, as well as motivational speaker. Born in KwaMashu, Durban Kwa-Zulu Natal on the 2nd of February 1972, Bhulose is 51 years old.
One of his best-known roles to date is playing Muzi Zulu on the set of the SABC1 series Uzalo. The Uzalo actor has also been featured in several other telenovelas such as Generations where he came as a guest star, Imbewu The Seed, depicting the character of Zimele "Ngcolosi" Bhengu, Greed & Desire as Xolani, and Tshisa as Sipho Sithole
25. Leleti Khumalo – 53 Years Old
Real Name: Leleti Khumalo
Character: Zandile Mdletshe
Age: 53
Cast Type: Guest
Number of Episodes: N/A
Leleti Khumalo is a KwaMashu, South Africa native born on the 30th of March 1970. The movie and TV actress showed up in Uzalo as Zandile Mdletshe but her best-known roles were accomplished on the sets of Sarafina! both the stage play and movie version. Her other prominent roles include playing Fedens in 2004 Hotel Rwanda, breathing life into the character of Mary in Invictus, and in the movie Yesterday where she was seen as the title character, Yesterday Khumalo.
Playing the role of Nokubonga "MaZulu" Bhengu on the set of the South African soap, Imbewu: The Seed was a role well received by fans and the viewing public and the actress is known for depicting other characters like Katie in Cry, the Beloved Country. She equally did an excellent job in Faith's Corner as the title character, Faith, in Hopeville as Flo, Winnie Mandela as Adelaide Tambo, and Free State as Maria. Leleti is the woman behind the Zenzi character in Cry of Love.