A first glance at American internet personality, Valkyrae, will have you wondering if she is a model. However, she is not; despite having the looks for it. Valkyrae is rather a professional gamer who has found fame thanks to her advanced skills at various video games. The Twitch streamer/Youtuber is renowned for her upbeat and energetic commentary and is one of the most prominent Fortnite players in the world. In an industry dominated by men, this young lady is the perfect example of girl power at its best
Valkyrae's Age and Bio
Valkyrae (real name – Rachell Marie Hofstetter) was born on the 8th of January 1992 in Washington. Her nationality is American and she has a mixed ethnicity comprising of Filipino, German and Spanish. The gamer spent her formative years in cities such as Washington and Los Angeles and obtained a degree from a community college. Valkyrae's journey to becoming a famous gamer commenced when she was quite young. She grew up playing various video games and during her time in college, she started a gaming channel on Instagram. She live-streamed herself playing various role-play and story-focused games and soon developed a respectable following. Her fans later urged her to move over to Twitch and she heeded their call.
Since joining Twitch, Valkyrae has become so popular that she even quit her day job to focus on gaming fulltime. She owns assorted game consoles such as PS4, Wii U, and Super Nintendo; and often plays games such as Bloodborne, The Walking Dead, and Fortnite. The Washington native not only streams her sessions on Twitch but has also expanded to a YouTube channel. She has disclosed that this enables youngsters who may not be able to watch her live streams due to school, to catch up when they get home. Valkyrae has grown quite successful and has more than 500,000 followers on Twitch alone. Her Instagram page boasts of more than a million followers and her YouTube account has at least 500,000 subscribers with over 25 million views.
Career
Valkyrae's success has not come without a price as she has encountered several challenges. One of them is trolling and harassment. The gamer once had a follower who would often send her racist and sexist spams. No matter how many times she blocked him, the individual would set up another account just to harass her. The troll eventually desisted when she chatted him up and threatened legal action. Another challenge that the internet personality has had to deal with is misogynism. The gaming world is dominated by men and women gamers are viewed as inferior no matter their skill and game level. Some uninformed persons even assume that women should just be there for their looks and nothing else. In order to repudiate this, Valkyrae makes it a point to wear conservative clothes so that people will know that she means business. She also makes a habit of playing Fortnite with an all-girl squad so as to show what female streamers are capable of.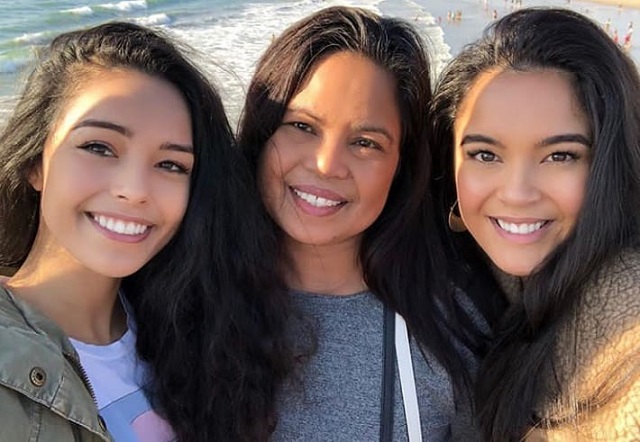 Valkyrae's Boyfriend
The Washington native was previously in a relationship with fellow Twitch streamer, SonyD. SonyD (real name – Michael Sherman) is a native of California and was born on the 8th of October 1993. He specialises in games such as League of Legends. Additionally, he is a fitness and nutrition coach; and runs a gym as well as a lifestyle blog. Valkyrae and SonyD commenced their relationship in January 2016 but broke up two years later in 2018. Since then, there has not been any reports of the gamer getting involved with any other person.
Family of The Gamer & Twitch Streamer
The internet personality has described her family background as small and precious. It includes her mom as well as a sister whose Instagram handle is @kclynmarie. Valkyrae is quite close to her family and dedicates her income (from subscriptions, fan donations and sponsorship deals) to making life better for them. In a 2018 interview with Business Insider, the gamer revealed that she paid off her mom's debts and also set up a childcare business for her. In February 2019, she also tweeted a picture showing the home and kitchen which she completely remodeled for her mom.
Height
The Twitch streamer is 5 feet 3 inches tall. Her hair color is black while her eye color is brown. Valkyrae maintains her slim figure through regular gyming and exercises. She is also a big fan of vigorous activities such as dancing and performing stunts and there is no doubt that this has contributed to keeping her in shape.