Socialite and former model Vanessa Trump became famous through her association by marriage with the famous Trump Dynasty. She has since risen beyond the fame her marriage afforded her to become a celeb in her own rights. Still, much of her popularity came from the light that shone on the Trump family especially after the Patriarch's emergence as the president of the United States. Vanessa Trump got even more famous when it came to light in 2018 that she had reportedly had enough of the Trump family and had filed for a divorce to end her marriage to Donald Trump's eldest son, Donald John Trump Jr.
Beyond her divorce from Donald Trump Jr and the many other things about her that it unearthed, she has been a person of interest to many people as it seems inevitable to miss the spotlight as a member of the Trump Dynasty much less when you decide to ditch. Here is everything you should know about Vanessa Trump and what caused the rip that tore her marriage to Donald Trump Jr. apart.
Vanessa Trump – Biography, Age
Vanessa Trump was born Vanessa Haydon on the 18th of December, 1977, in New York City and was brought up alongside her sister Veronika Haydon. Her Father Charles Haydon is late but while he lived, he was a renowned solicitor with popular clients and her mother Bonnie Haydon who is of Danish origins ran a modeling agency which was most likely where a younger Vanessa got her first exposure to the world of modeling. Vanessa had her early education at the Dwight private school and proceeded to the Marymount college where she studied Psychology.
The socialite had an ideal childhood coming from a well to do family and growing up with her sister Veronika whom she shares a close bond with. The two started out their modeling days together back when they were younger and participated in several events in their teens which further developed their knowledge of the modeling world. Having developed some skills on what to do as a model, Vanessa Trump's professional career in modeling took off proper when she was signed by Wilhelmina Models in her twenties.
Much later in life, she would try her hands out at acting with her debut appearance in the 2003 film Something's Gotta Give alongside stars Jack Nicholson and Diane Keaton. She also appeared on The Apprentice in 2004 and Bret Michaels: Life as I know it (2010).
Vanessa's incredible desire to attain success in life made her partner with her sister Veronika in a joint venture to open a club in the year 2003. She also released her own line of handbags called La Poshett in 2010. This is defunct now.
Children and Life as Donald Trump Jr's Ex-Wife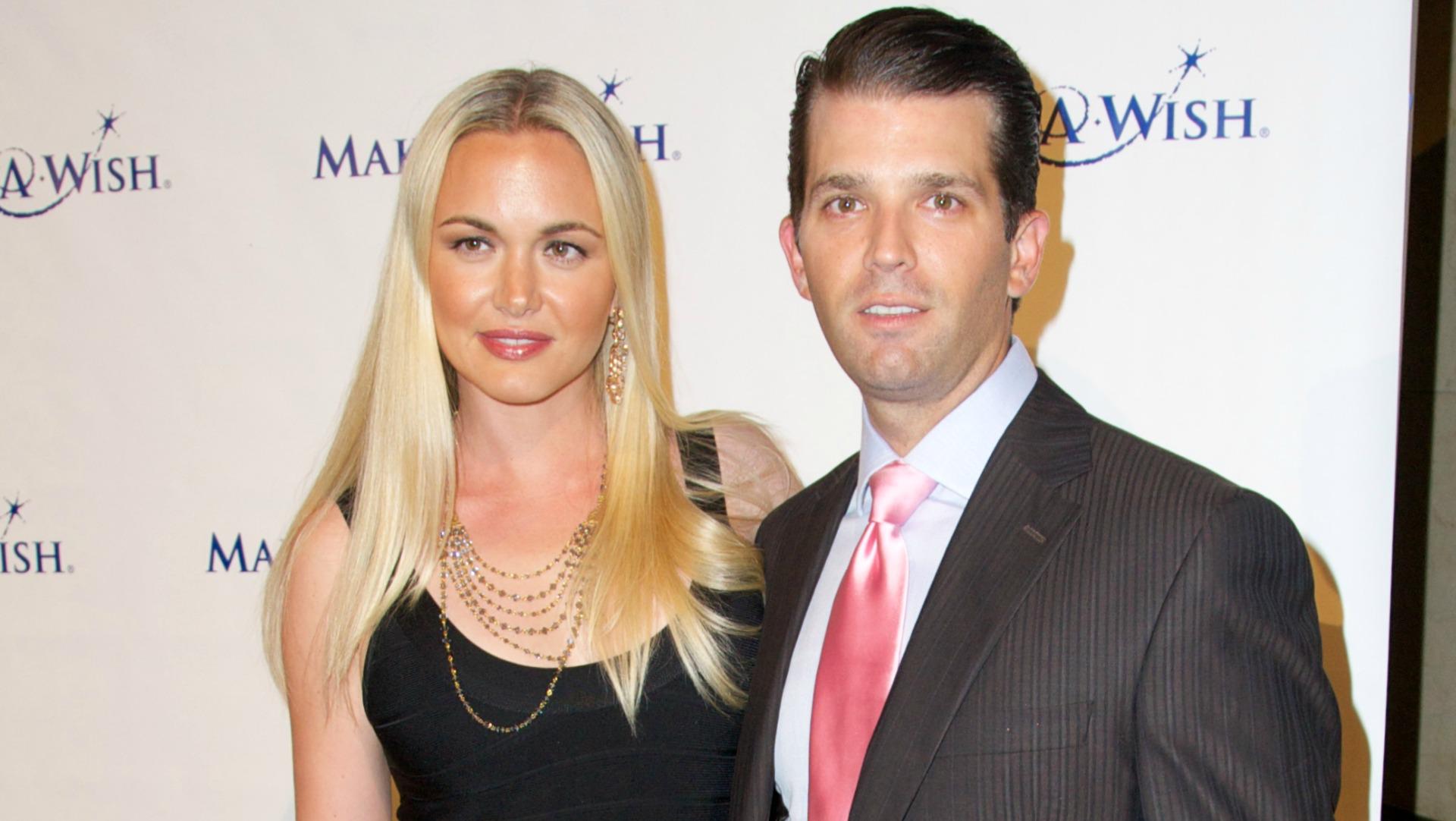 Before meeting Trump, Vanessa had reportedly been in different other relationships. First, she was known to have had a high school lover by the name of Valentine Rivera who spent most of his time behind bars due to his membership with the 'Latin Gang'. Next, Vanessa Trump dated and lived with Saudi Prince Khalid bin Bandar bin Sultan Al Saud. The relationship was serious at the time and was heading towards marriage but all that came to an end after the September 11 attacks when the prince left the USA with his father who was suspected to be indirectly connected to Al-Qaeda.
Still on the list, Vanessa Trump was rumored to have dated popular actor Leonardo DiCaprio but this was never confirmed as the speculations were initially born of a cozy pictured found on the internet. None of the parties involved made any statement about the speculations.
Vanessa Trump and Donald Trump Jr met when they were introduced in 2003 by the latter's father. While nothing happened at the time of their first meeting, they met again after some weeks later and the sparks happened. They started dating and by November 2004, they were engaged. The two became man and wife the very next year at an event that held at the Trump family's Mar a Lago Club in Florida.
The union was blessed with five children; Kai Madison Trump born in 2006, Donald Trump III who was born in 2009, Tristan Milos Trump, born in 2011, Chloe Sophia Trump, born in 2014 and Spencer Frederick Trump, born in 2015.
On March 15, 2018, it was reported that Vanessa had filed for an uncontested divorce in court in New York because she was fed up with the constant media attention as well as Trump Jr's allegedly cheating on her as far back as 2012. It was also reported that her father-in-law Donald Trump was treating the former model as a second-class citizen. All of this led to the eventual end of the union between Vanessa and Trump Jr.
See Also: Vanessa Laine Bryant, Kobe Bryant Wife – Bio, Age, Wiki, Net Worth
Vanessa Trump's Net worth
Having previously worked as a model and owned a line of handbags, Vanessa made a good income for herself no doubt, but none of that compares to the spike her net worth saw when she married into the Trump Dynasty. Moreso, it was later revealed that the former model received a huge inheritance from her father after his death. In all, Vanessa Trump has maintained a reasonable financial status and it is speculated that her net worth is above $5 million.